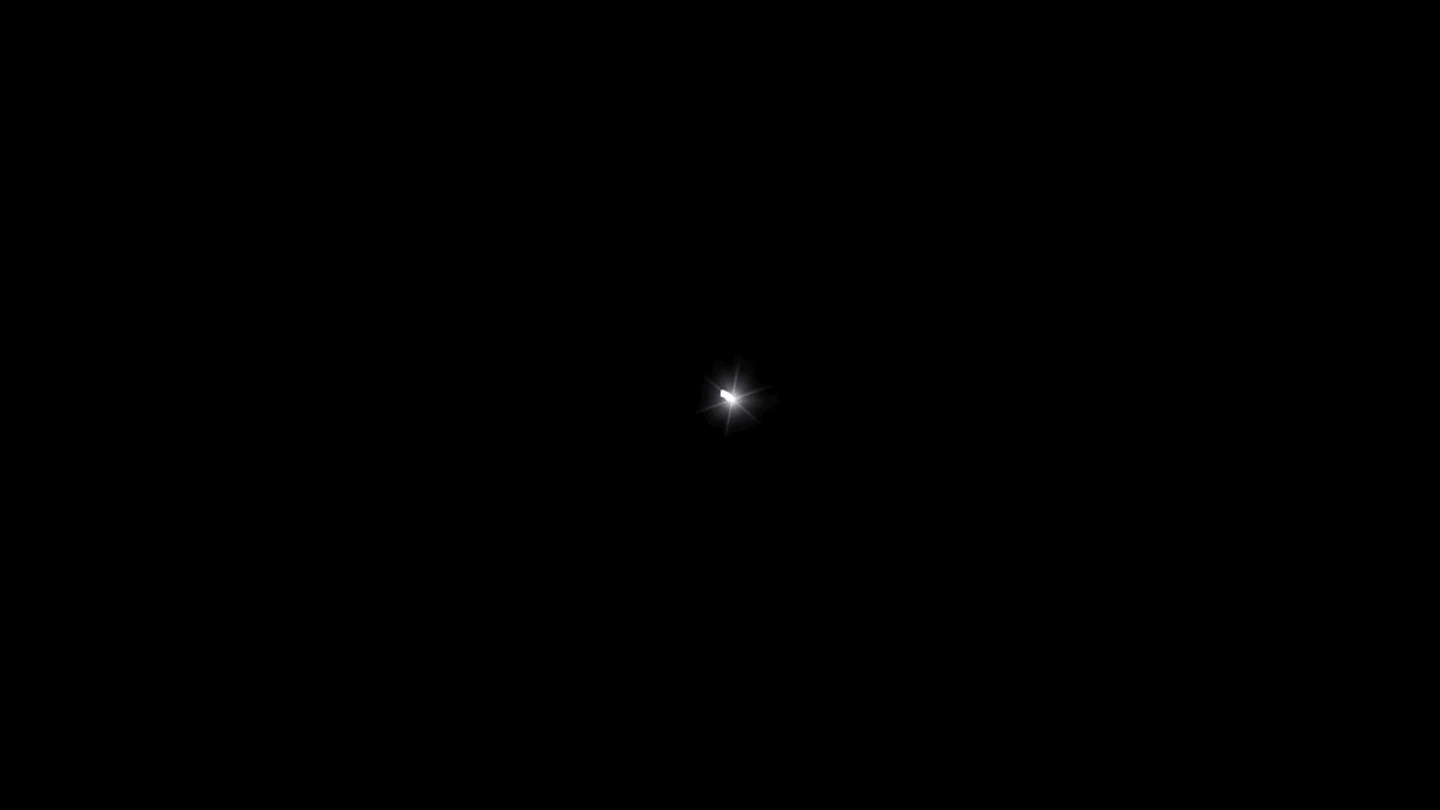 Overview
The Comedy Central Roast has become a tentpole event for the brand and one of the networks most watched broadcasts. When word broke that Justin Bieber was going to be the star of his own Roast, the design team quickly went into action to ideate a number of design directions. The Comedy Central Roast of Justin Bieber assembled a a wide range of roasters, including Hannibal Buress, Chris D'Elia, Snoop Dogg, Natasha Leggero, Ludacris, Shaquille O'Neal, Jeff Ross, Martha Stewart and Roast Master Kevin Hart. In my role as a Senior Designer, I created the logo identity seen throughout the show branding and also served as an animator in the on-air and off-air creative.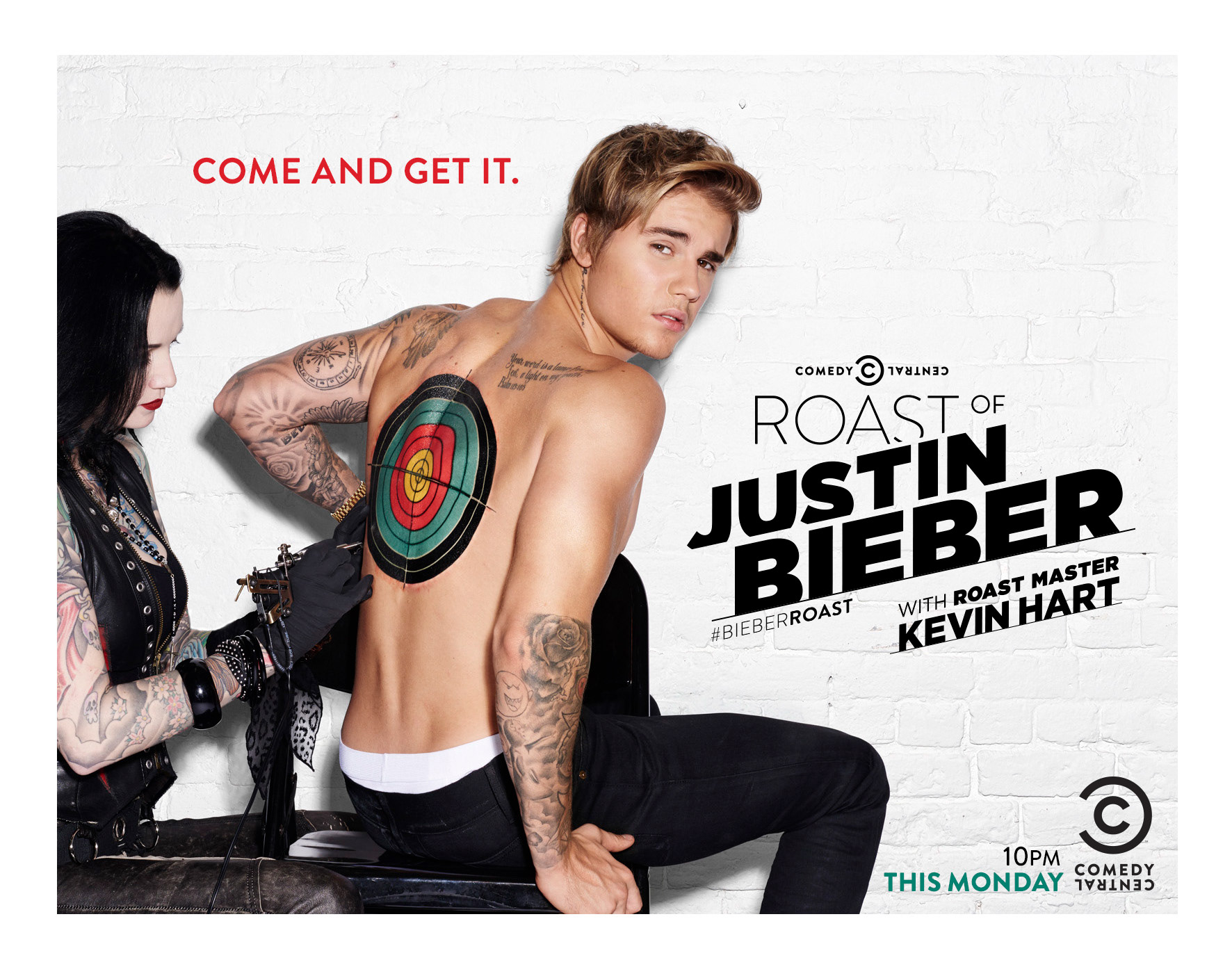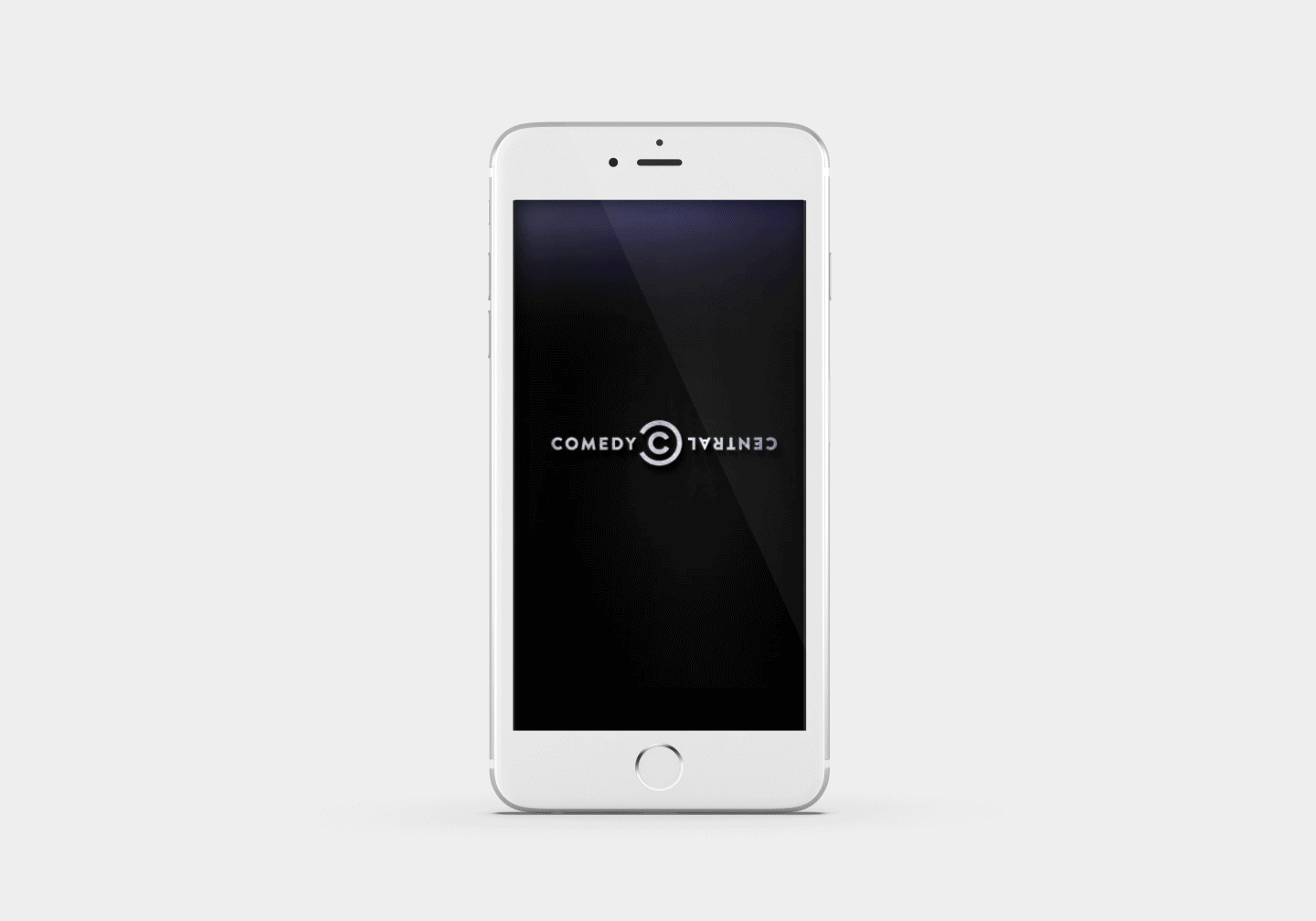 Process
Working closely with the VP of Creative on design development and the surrounding team of designers, we pitched a number of logos that spoke to the phase of Justin Bieber's career where he was going from 'teen idol' to 'bad boy'. Because the Roast is a black tie affair, we wanted the logo idenity to capture the glitz and glamour of the event, but also have an edge to it, as to reflect Bieber's attitude and youth.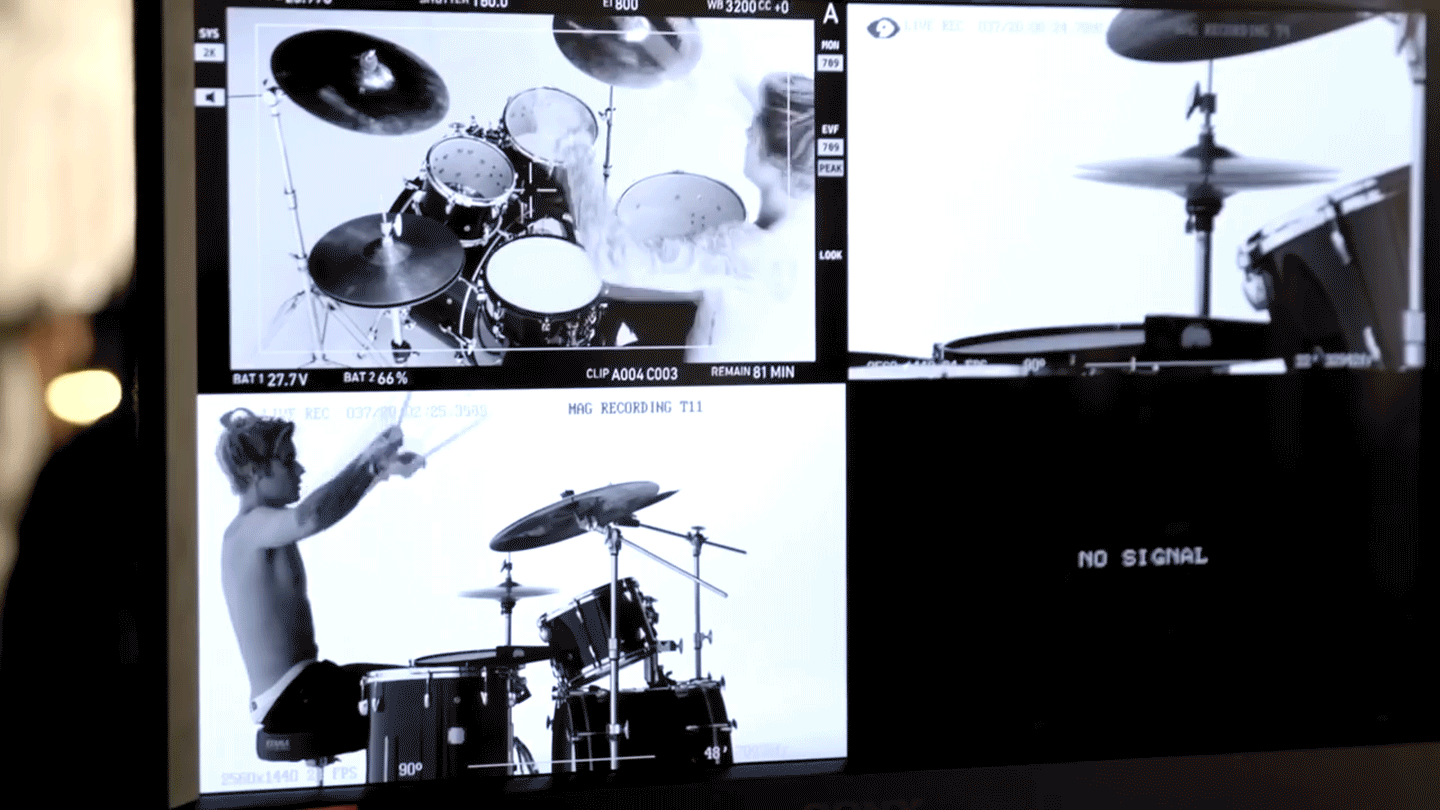 On-Air  |  Social  |  Digital  |  Print
The campaign reached all platforms, earning record breaking numbers for the on-air broadcast, with a significant push on digital platforms, where the creative was strung throughout.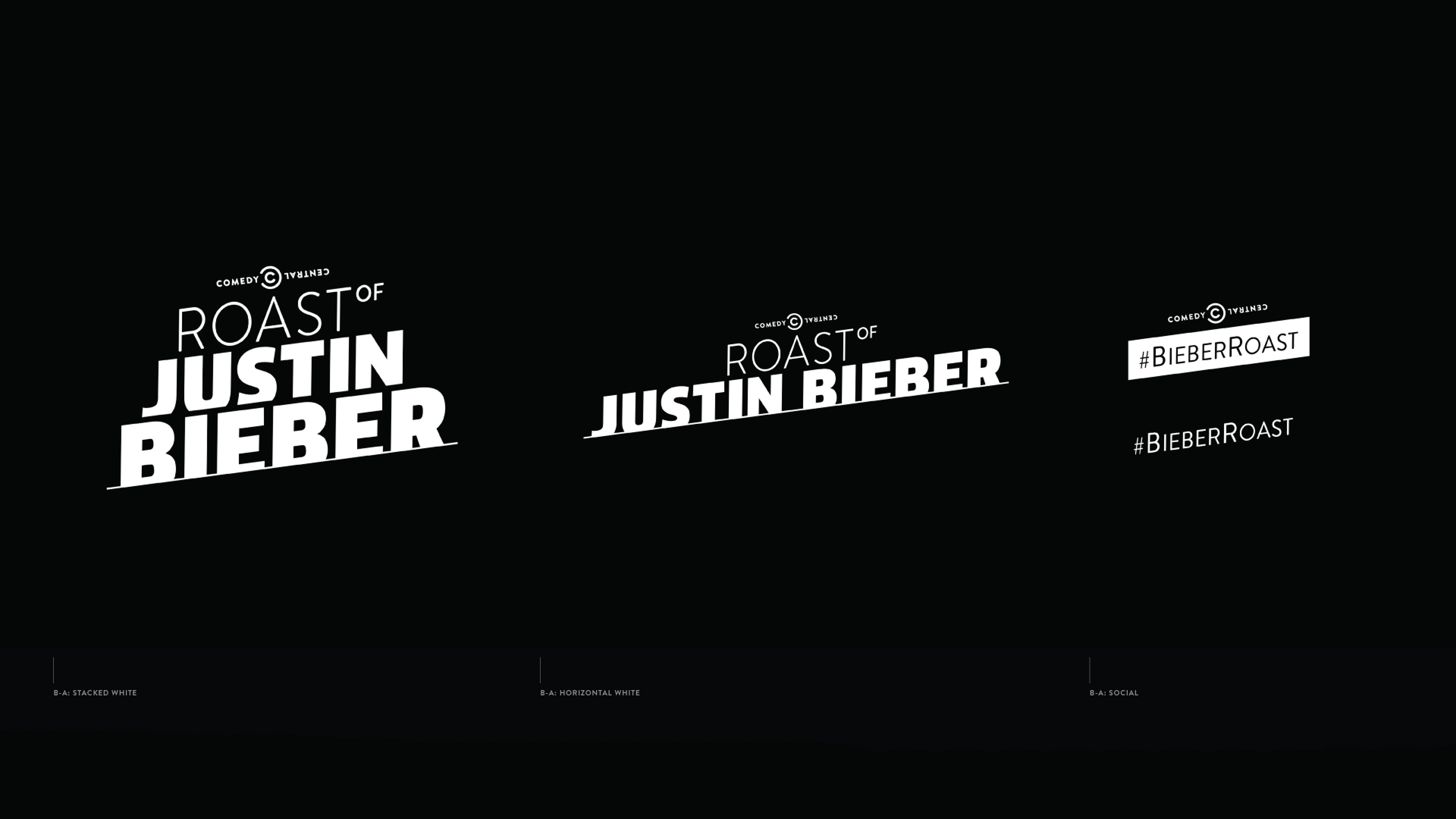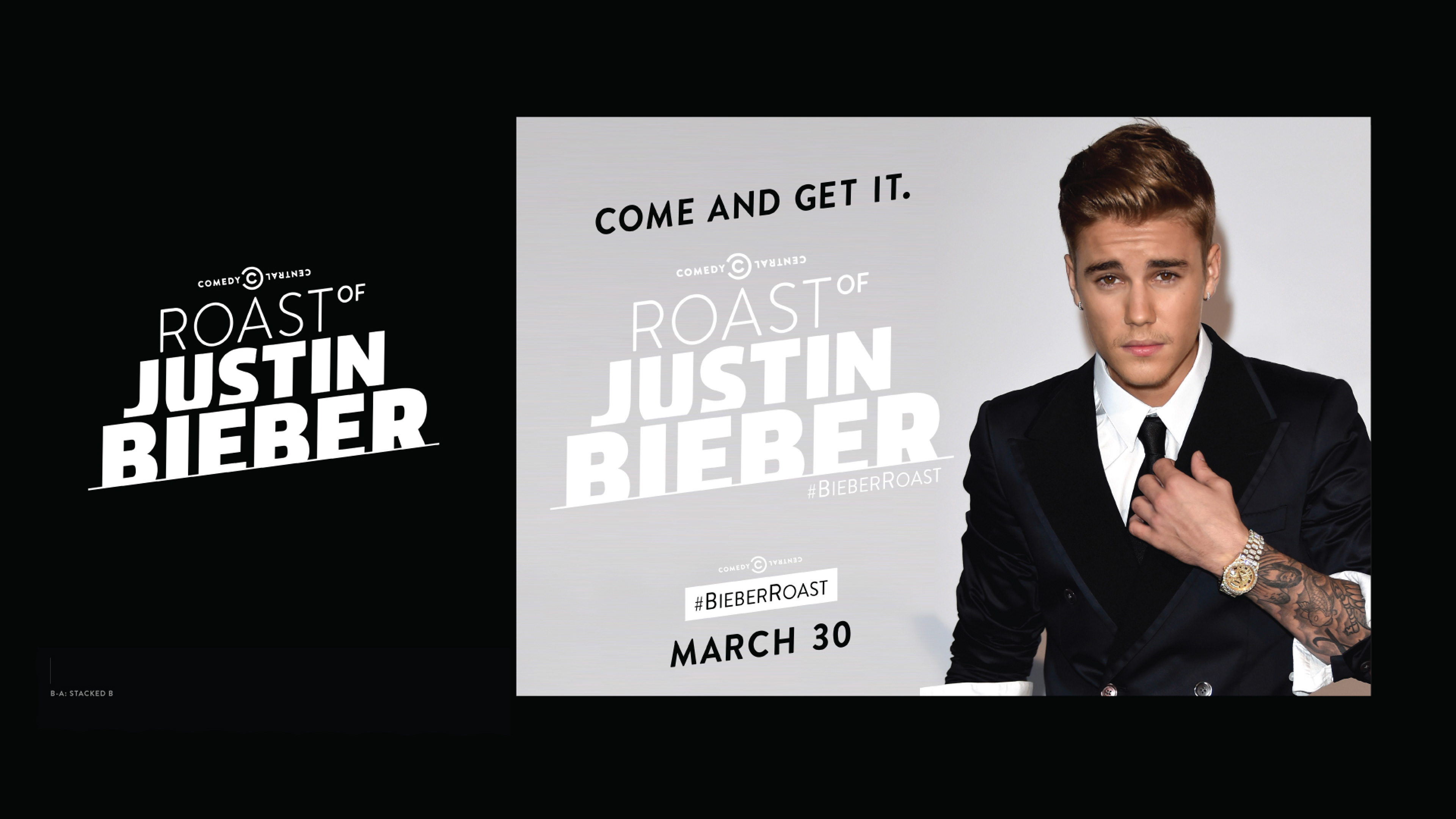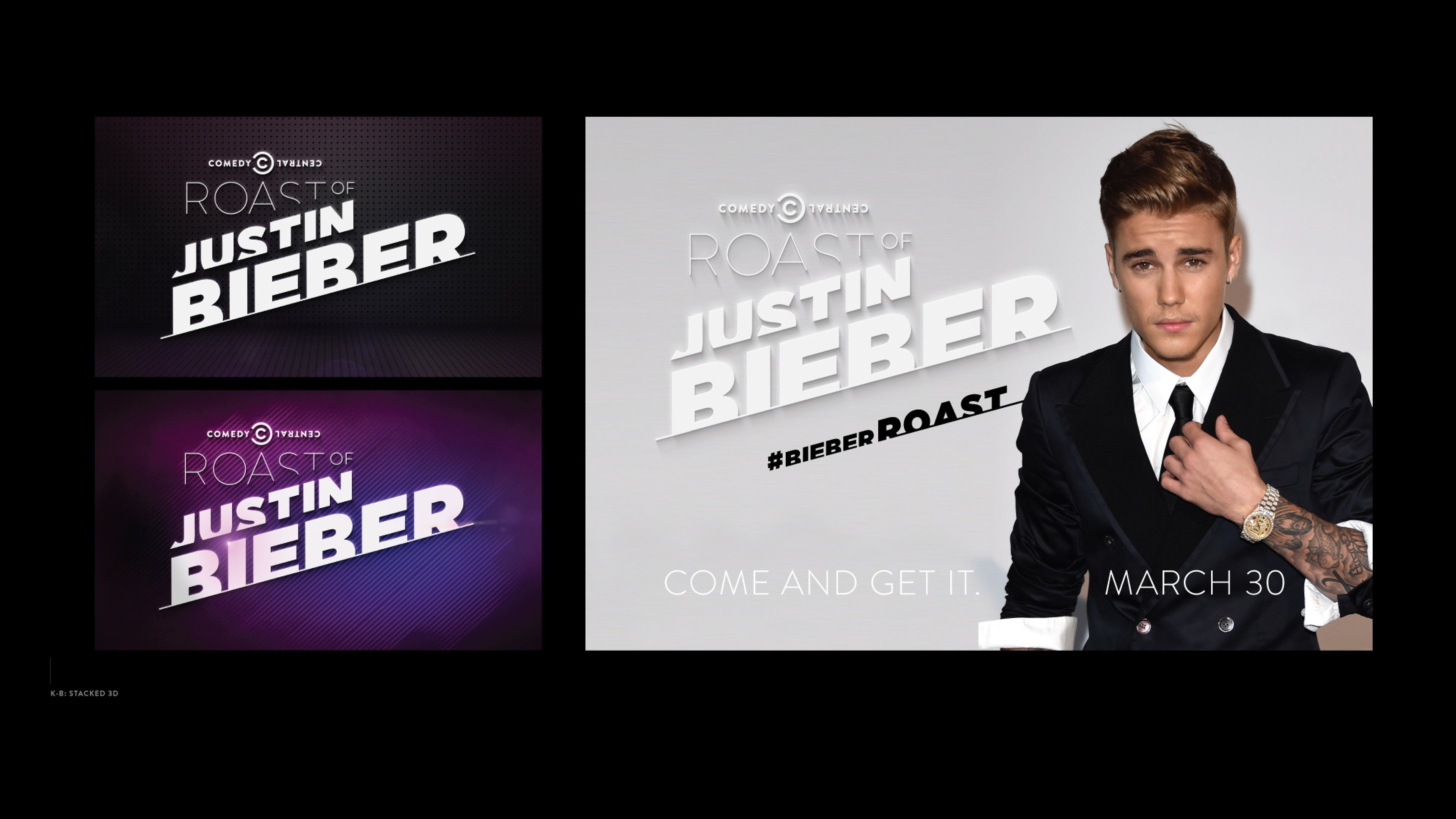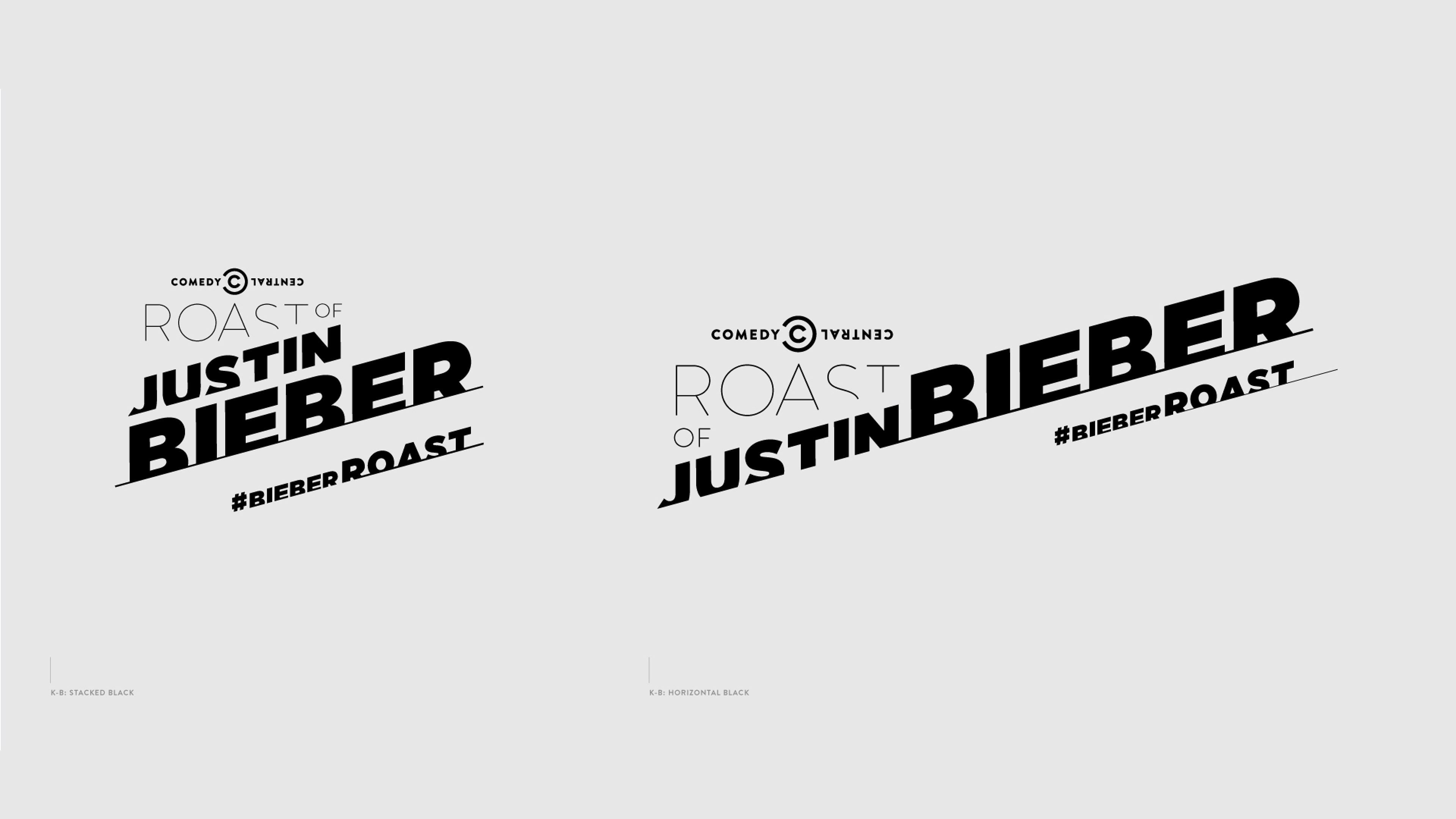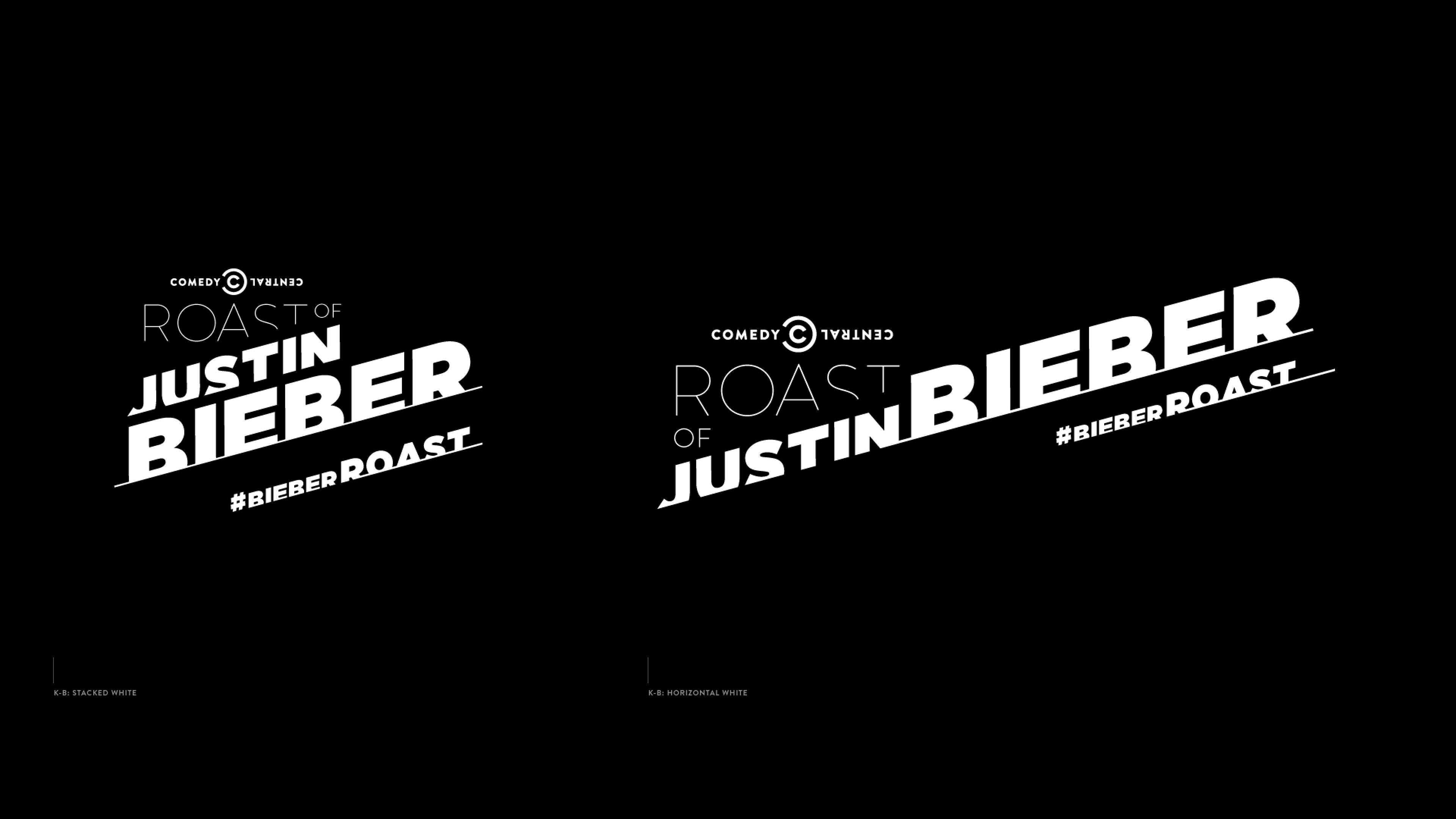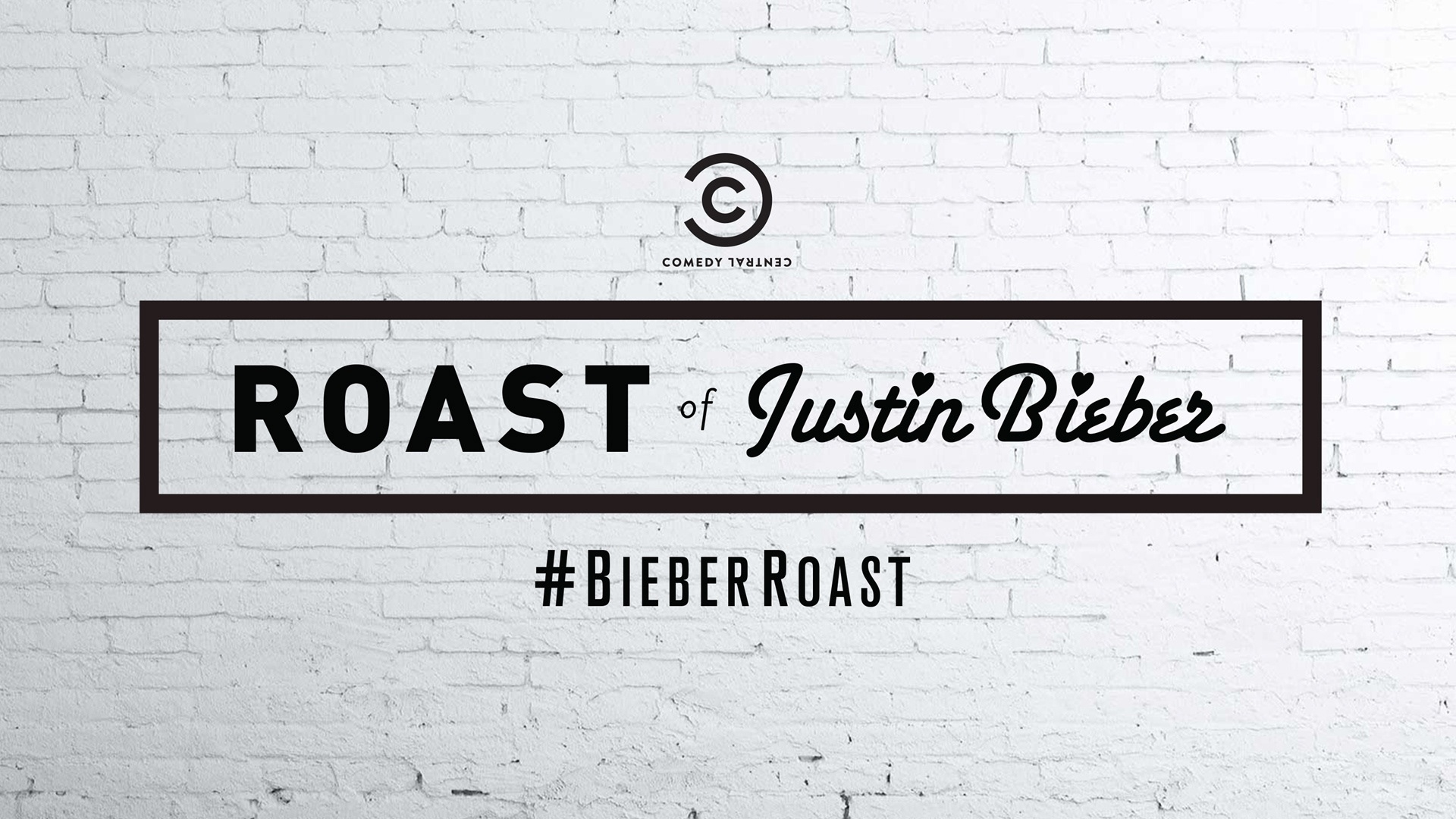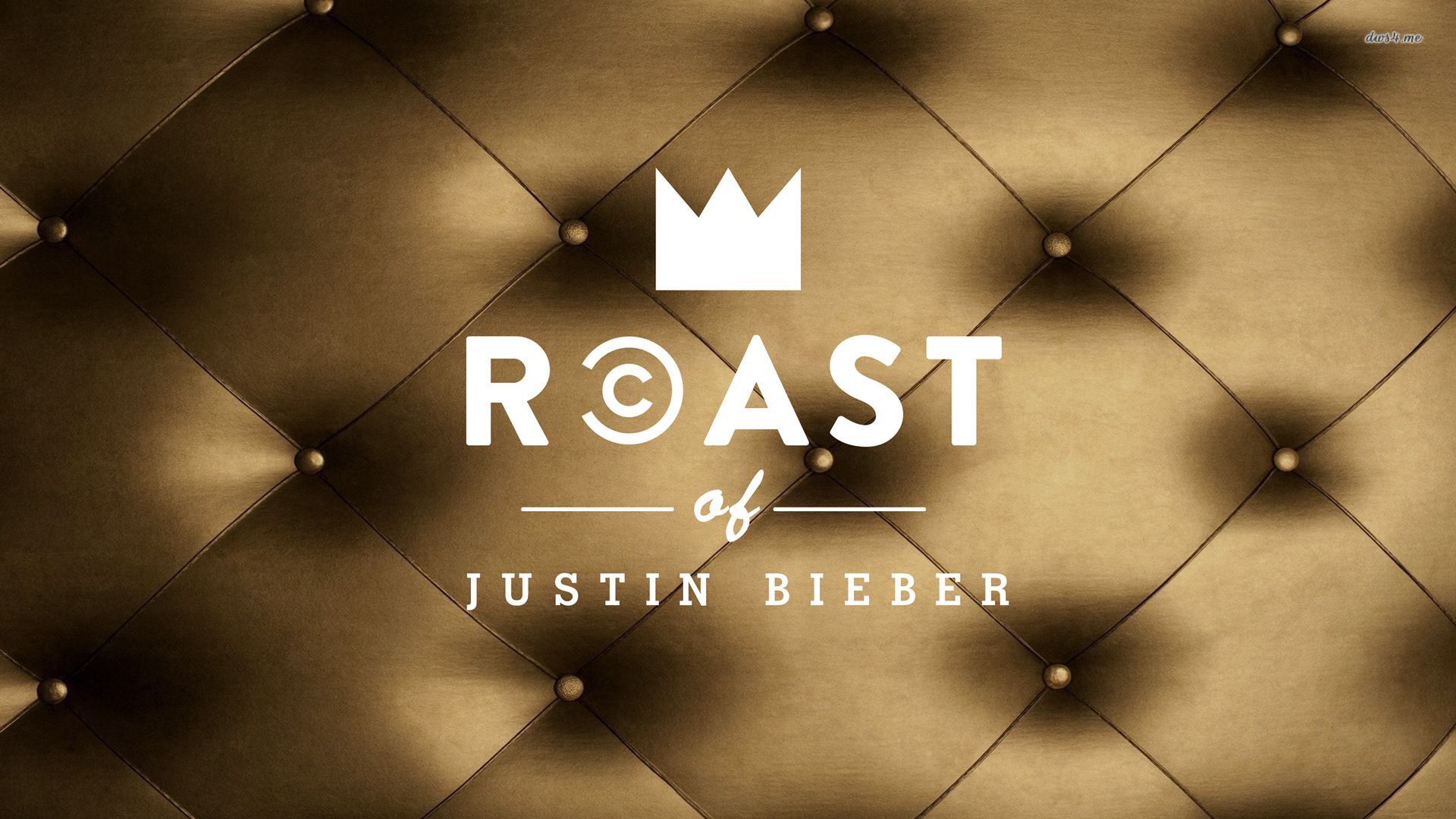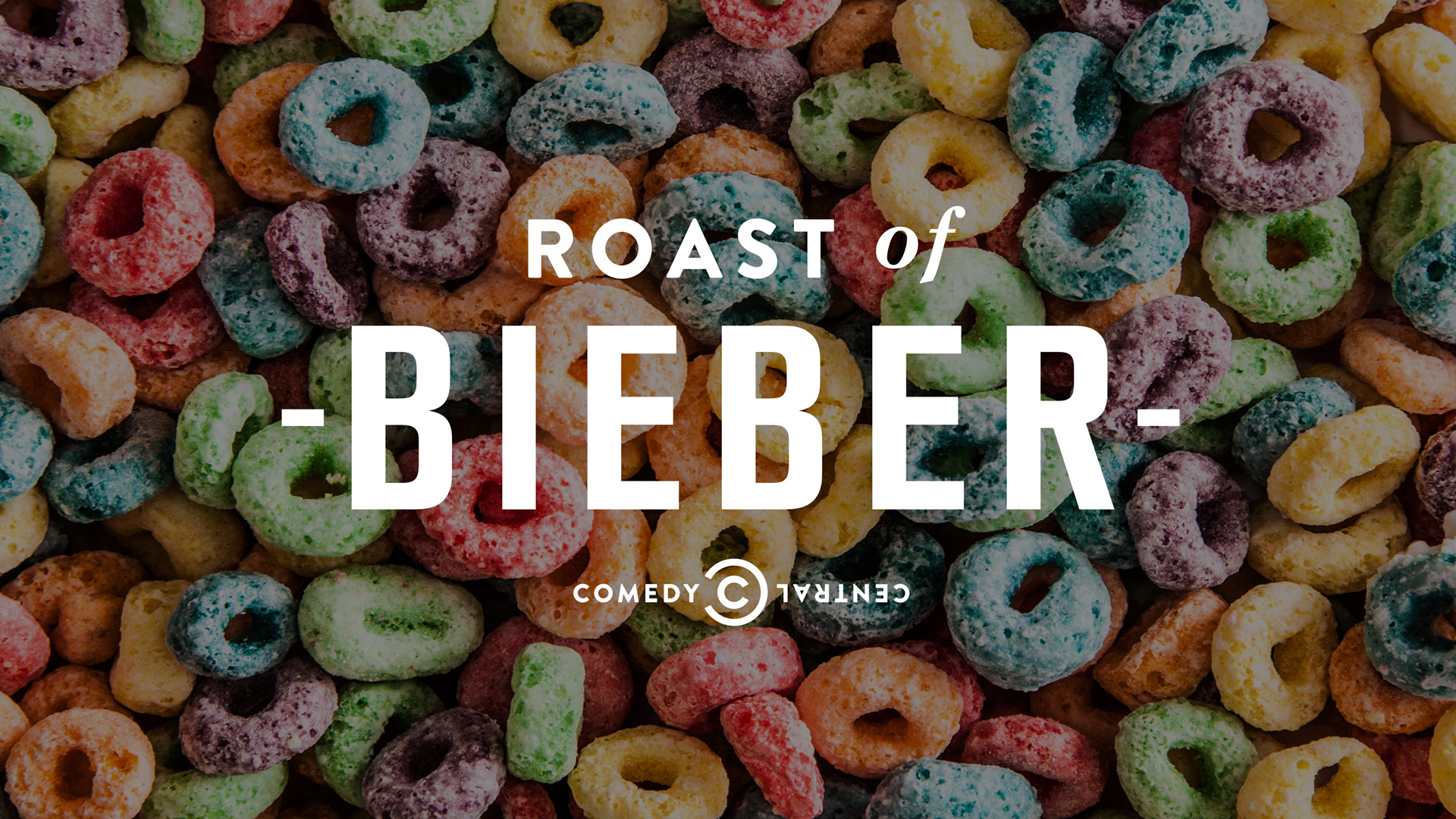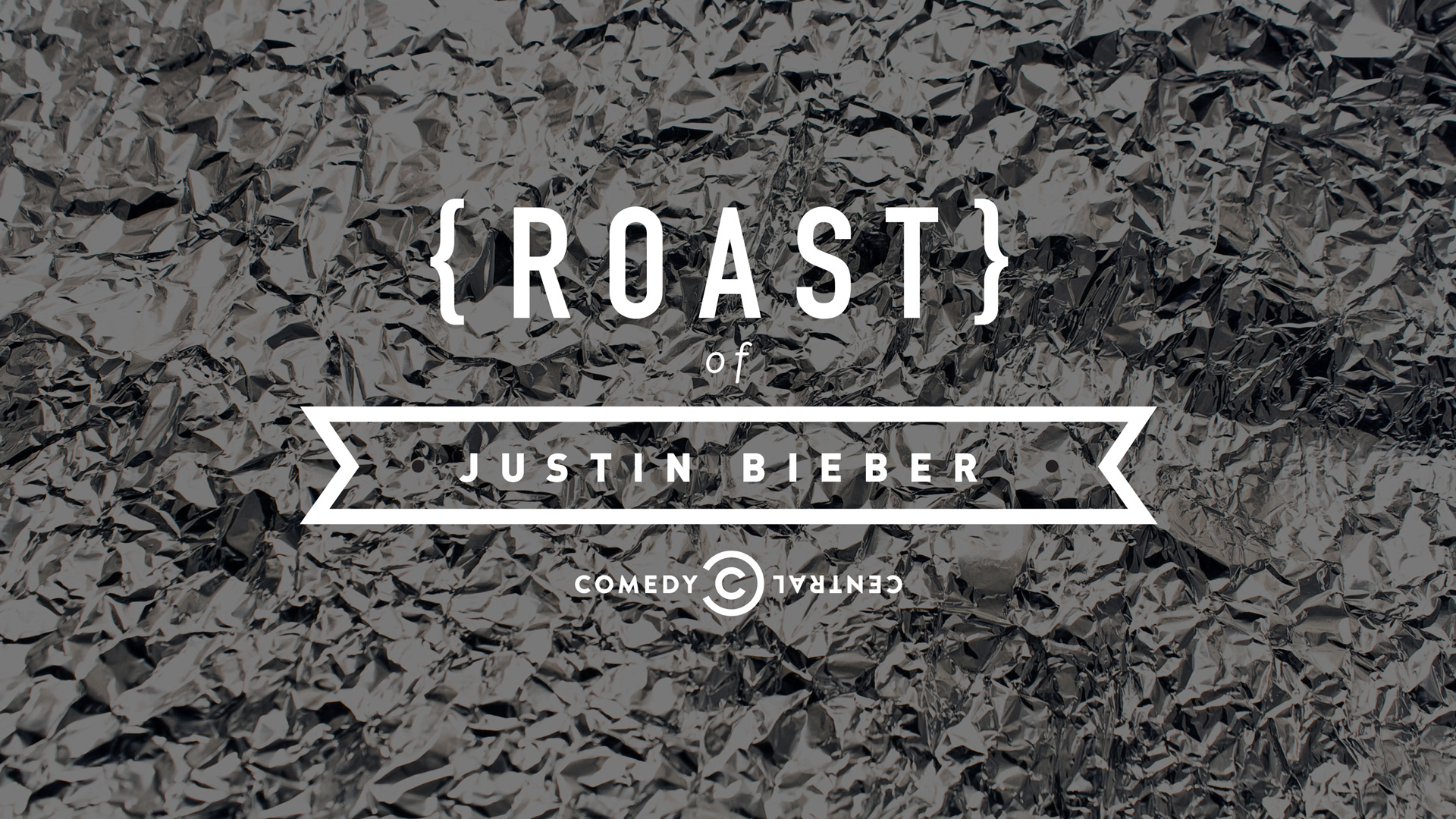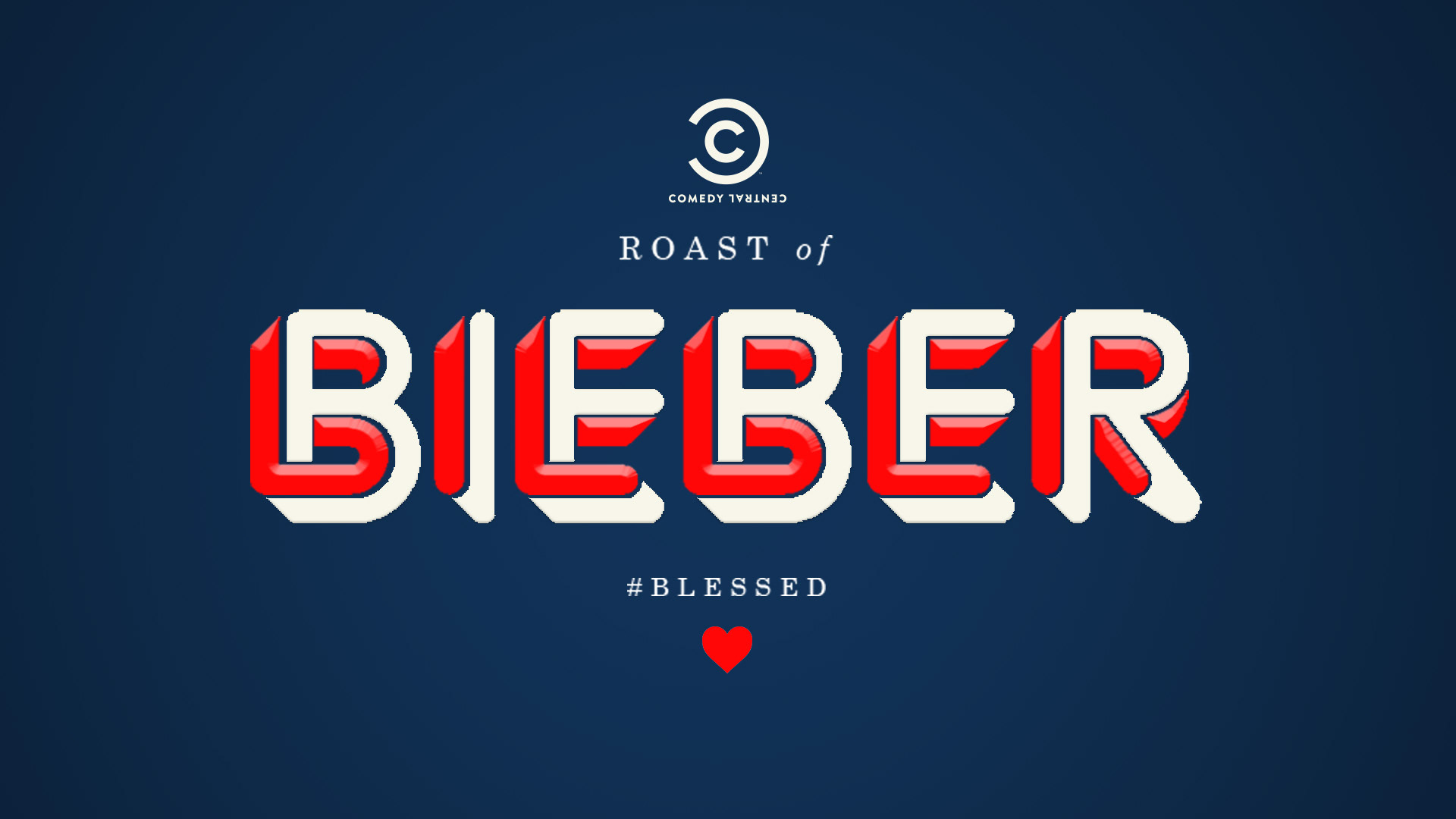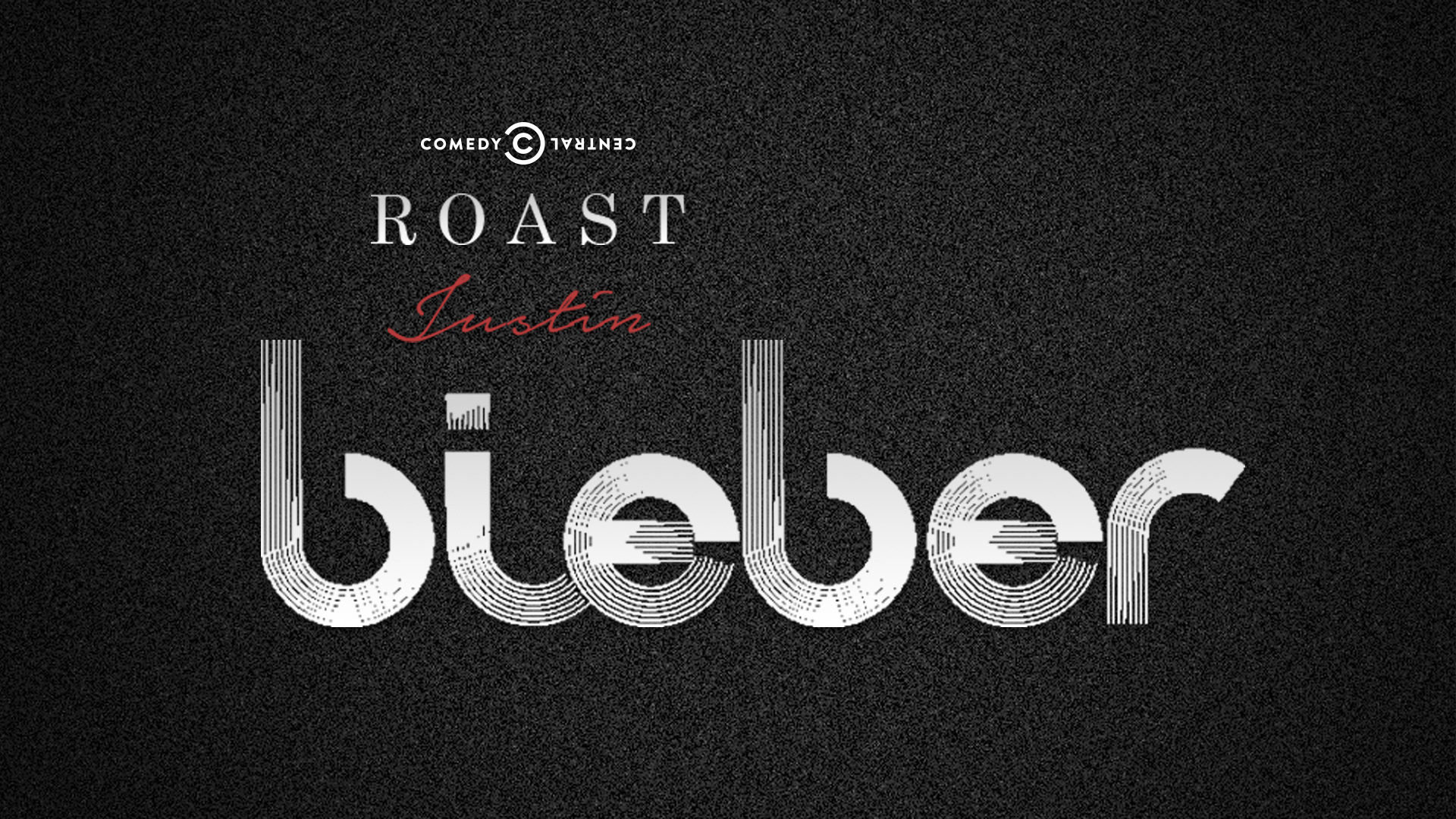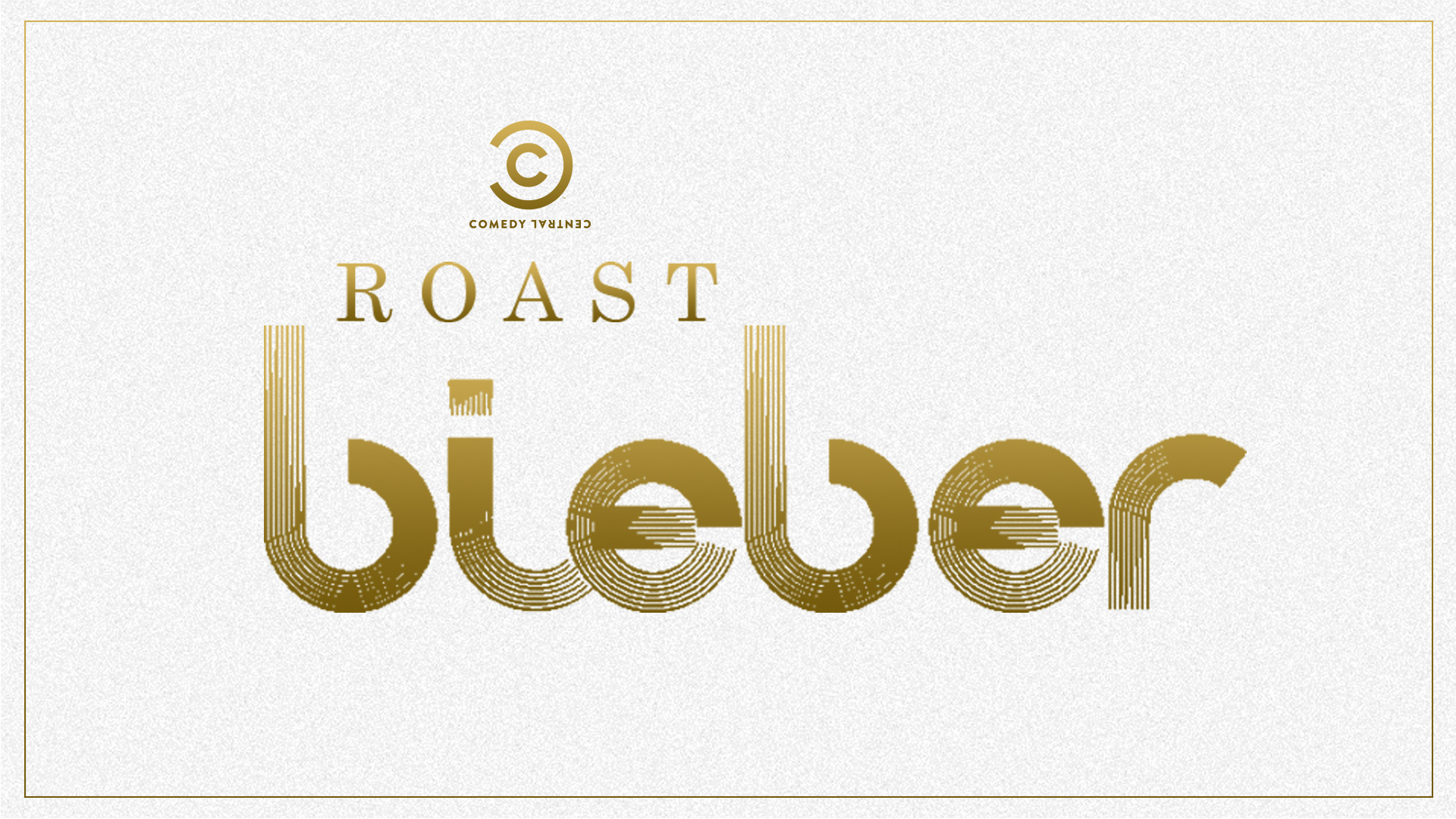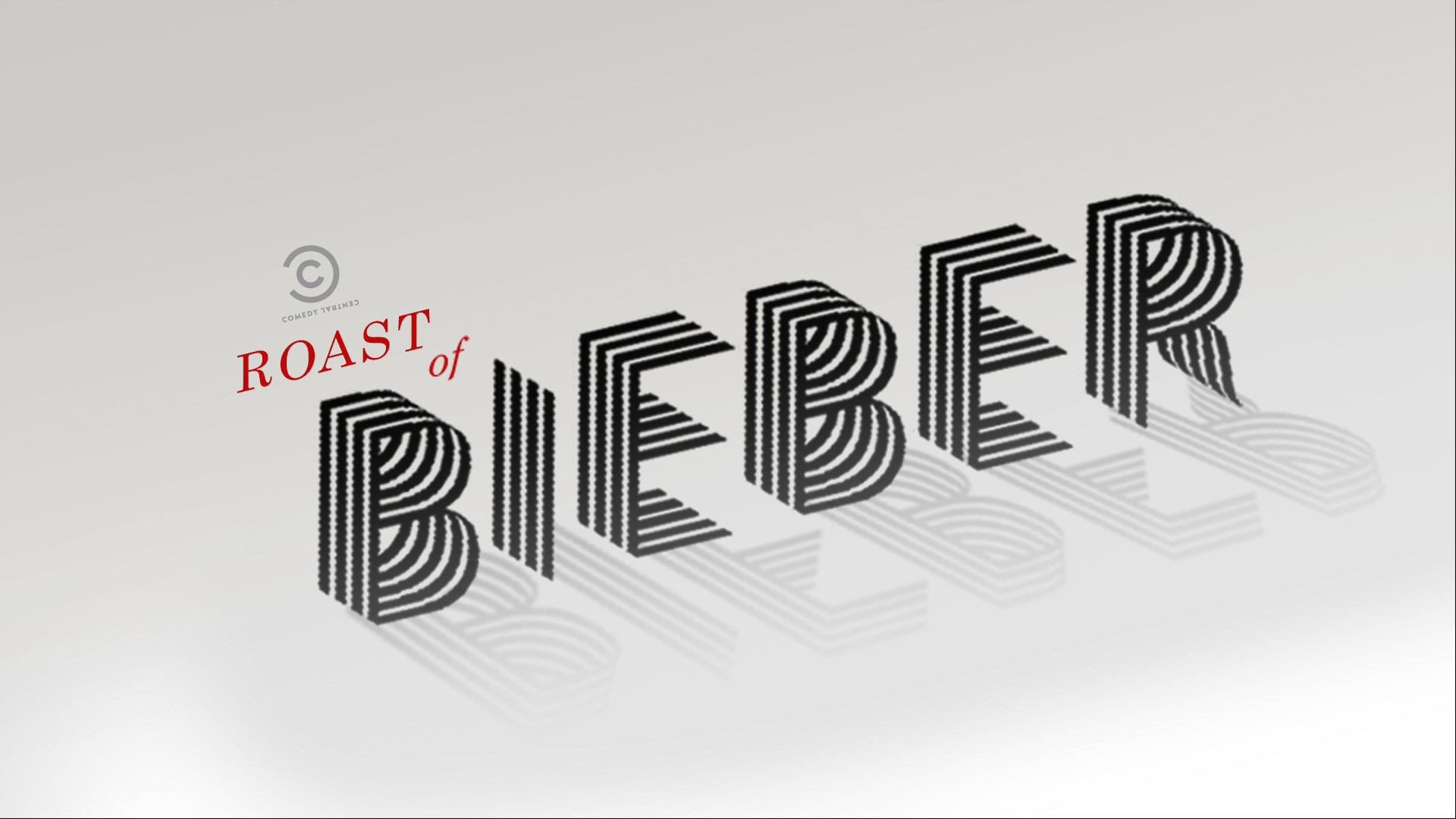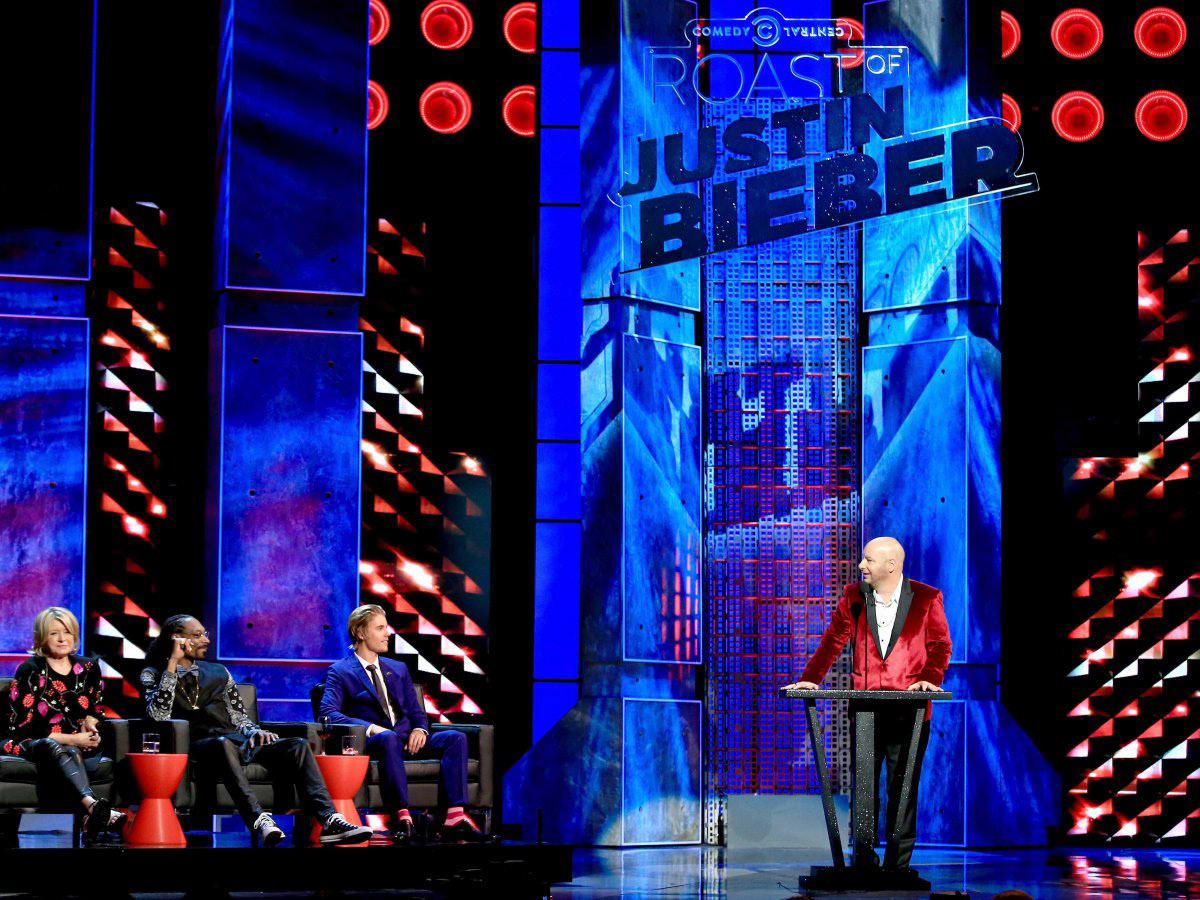 Credits
Client: Comedy Central
VP Creative: Chris Scarlata
Creative Director: Rolyn Barthelman
Art Director: Angelina Battista
Senior Designers/Animators: Kaz Iwai, Brandon Lori