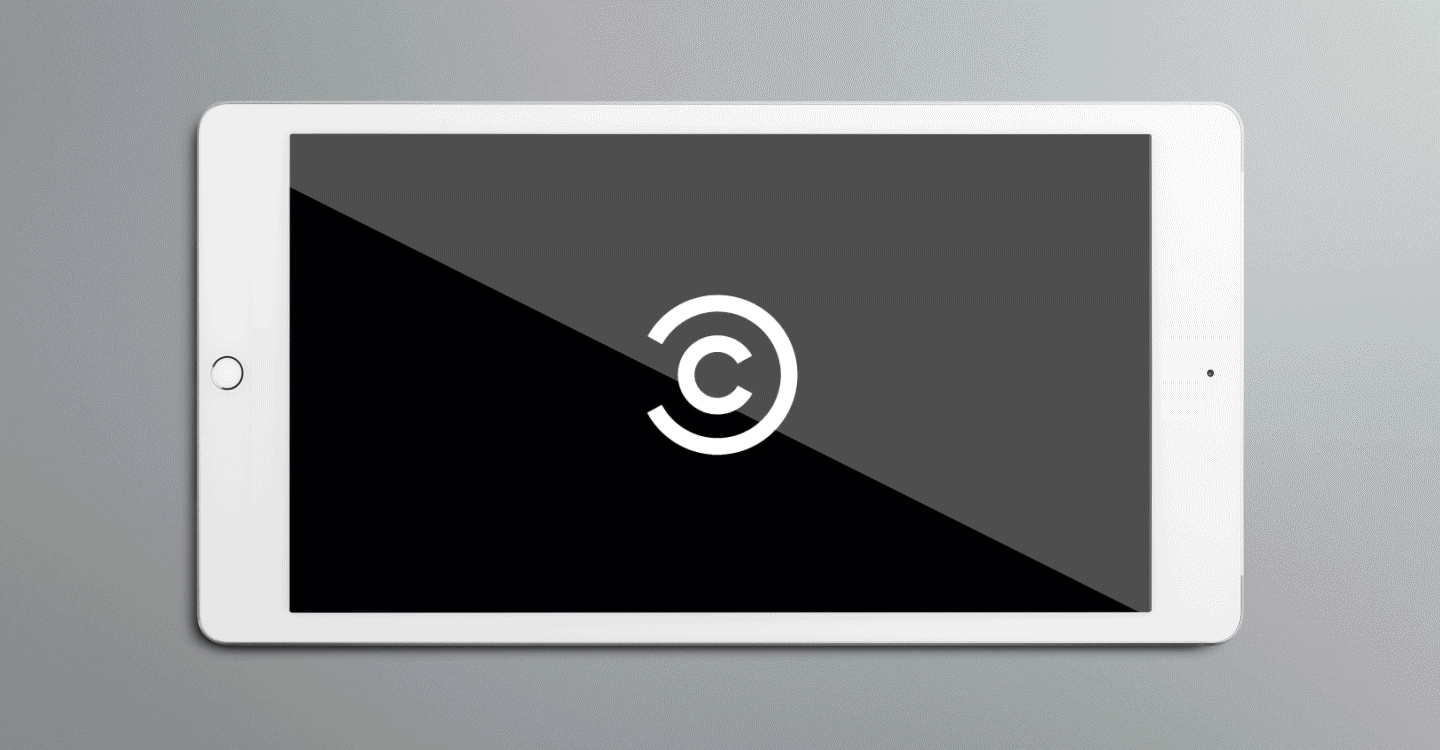 Overview
With word that Jon Stewart would be stepping down from The Daily Show, it was important for Comedy Central to beef up its late-night programming. The Nightly Show "kept it 100" as one of the most pointed voices in late-night and touched on issues of race, politics and pop culture. In my role, I served as a Senior Designer and Animator, working in close collaboration with the Art Director on key-art, out-of-home, and all animation for off-air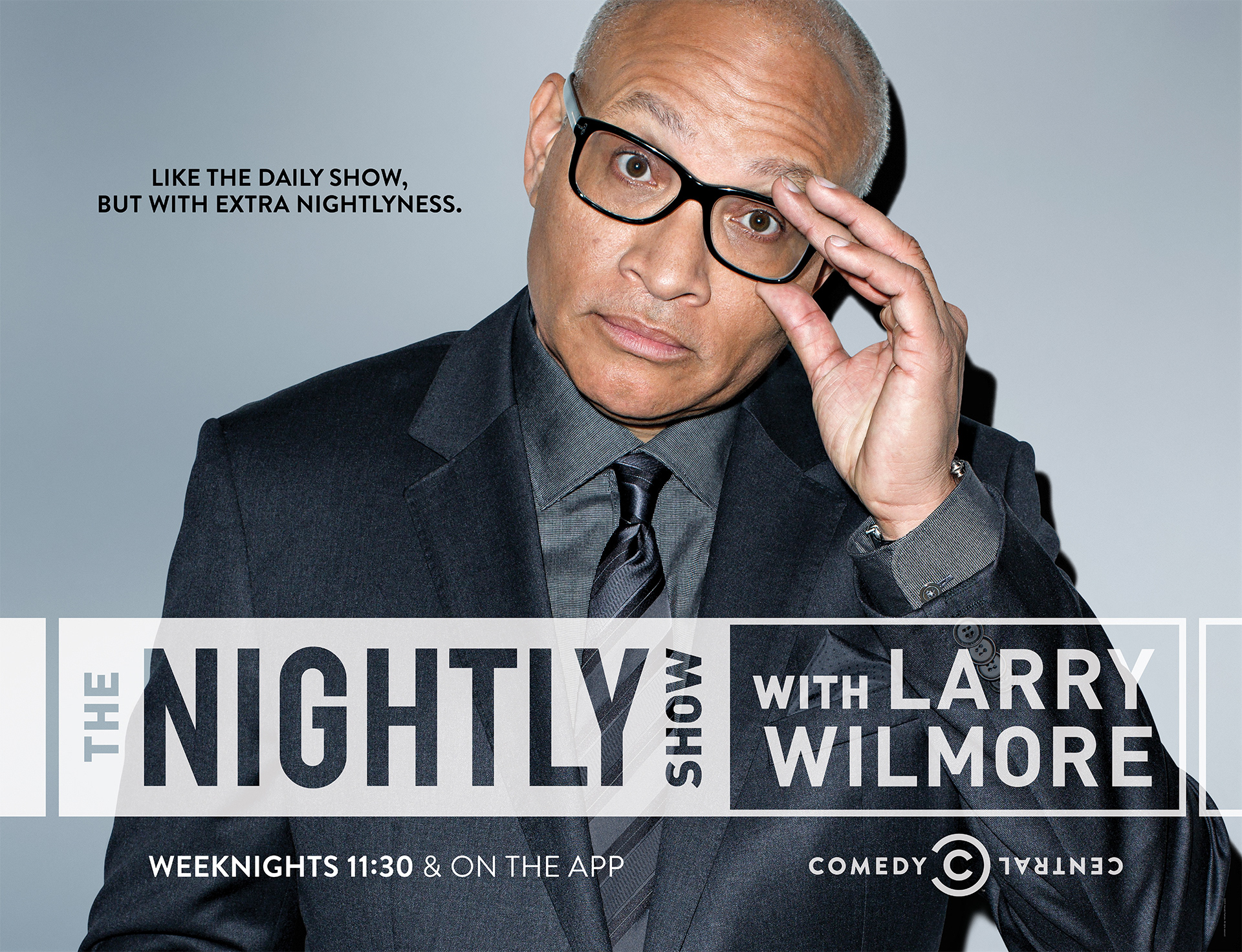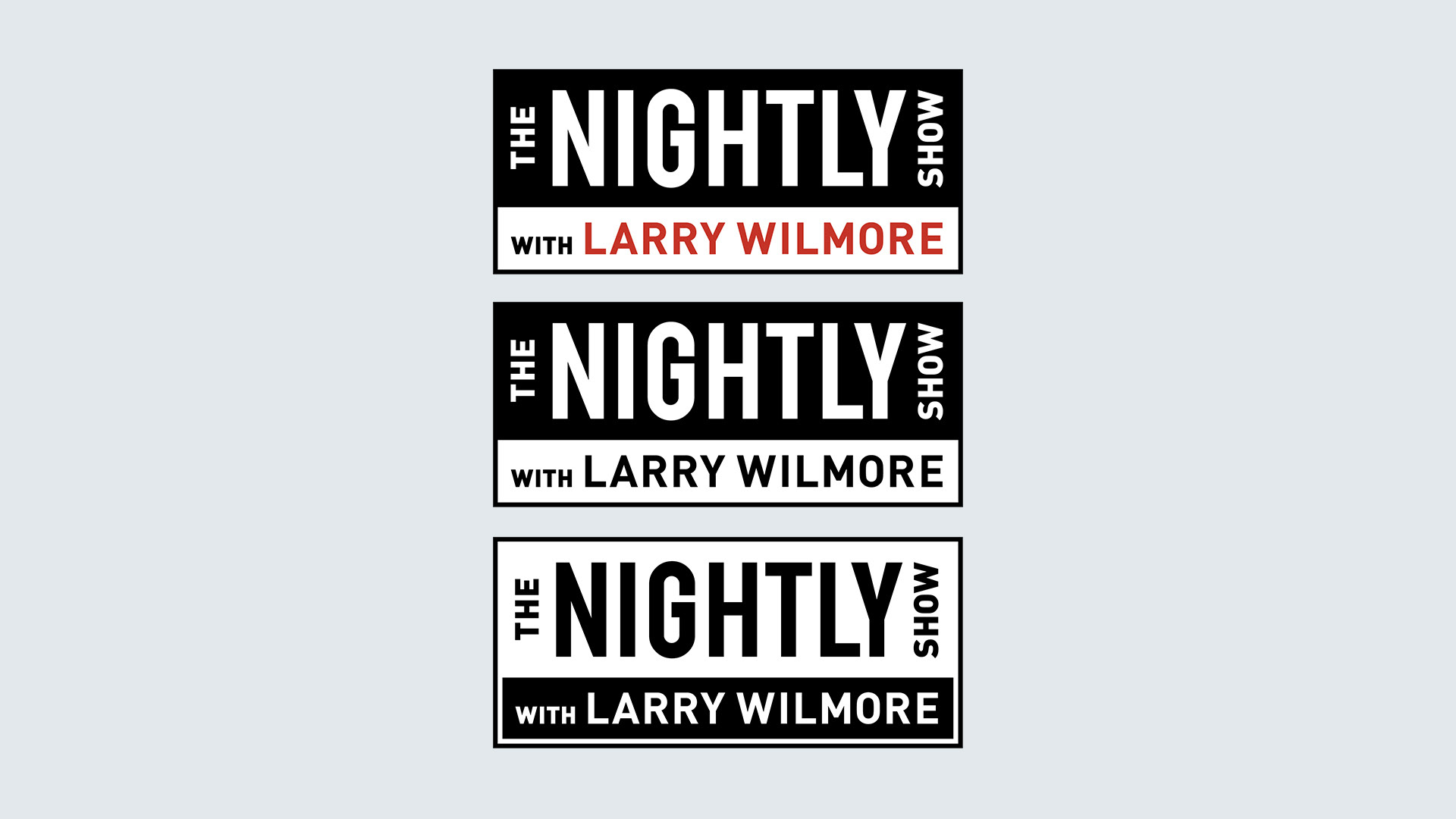 Process
The aesthetic of the campaign was clean, polished and focused on highlighting Larry Wilmore as the center of focus.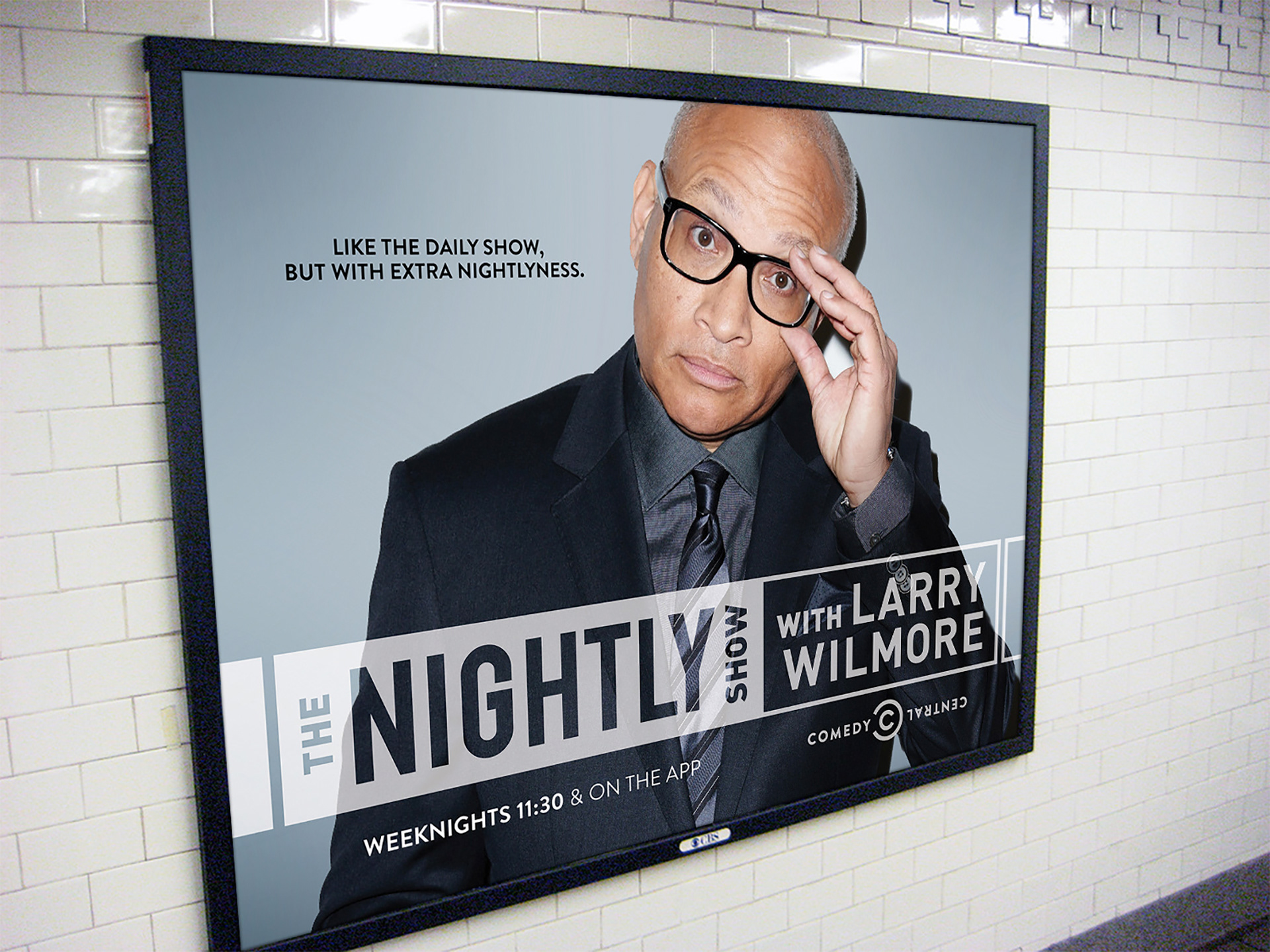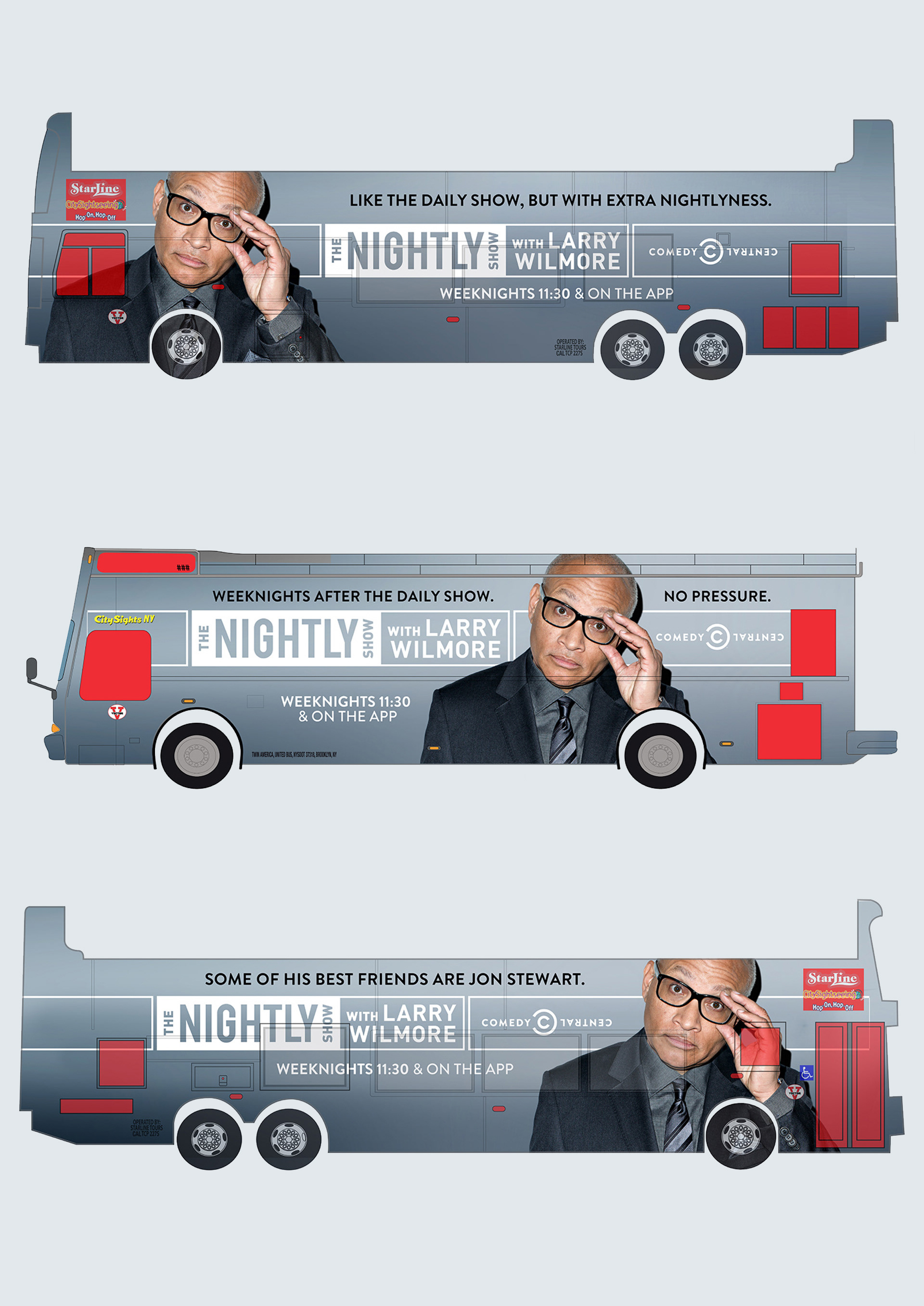 On-Air  |  Social  |  Digital  |  Print
Like many Comedy Central campaigns, the out-of-home and digital parts of the campaign were far reaching. From bus-wraps to billboards, I had my hand in all phases of the production, single handedly animating most, if not all, assets for off-air/digital.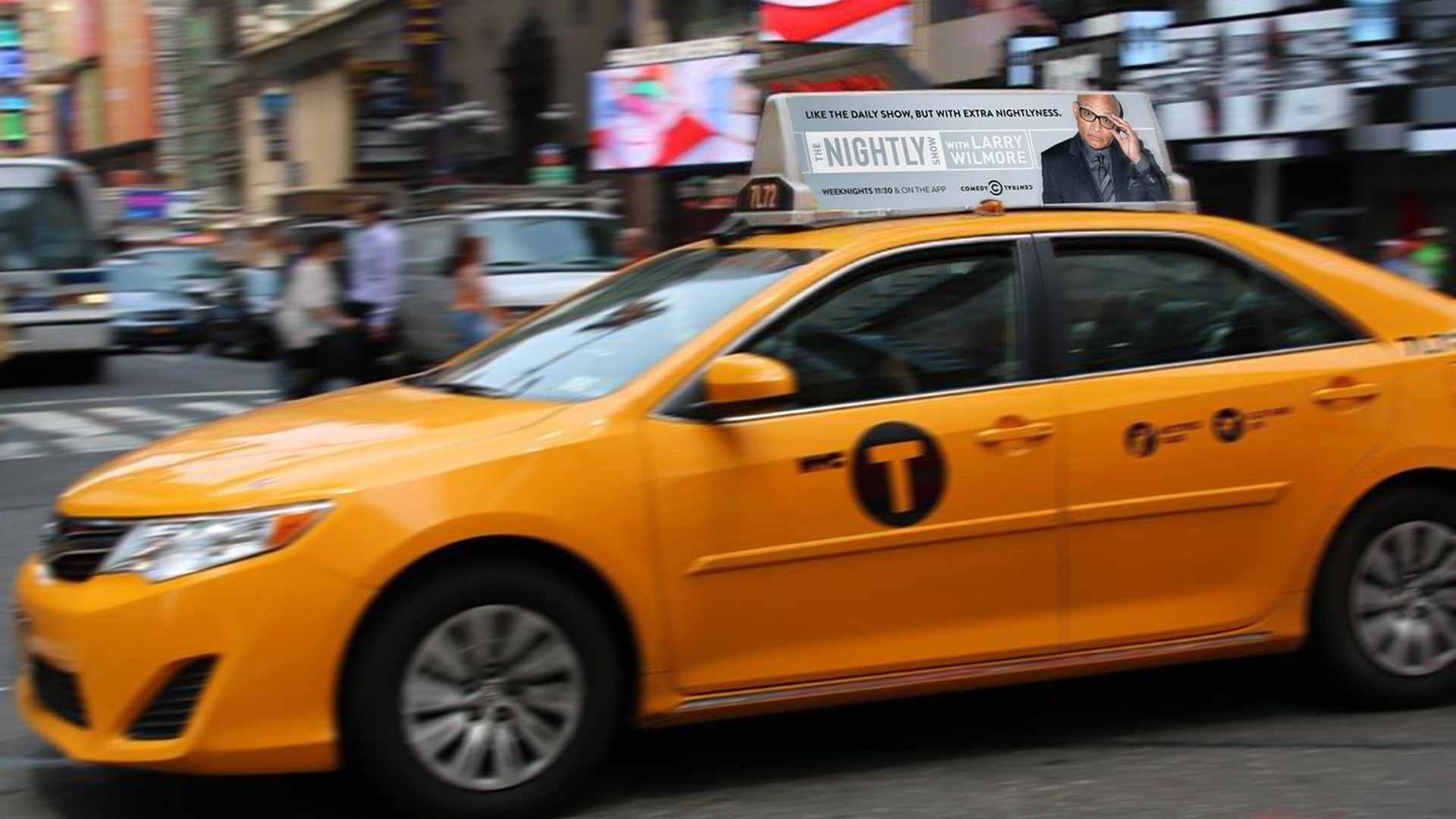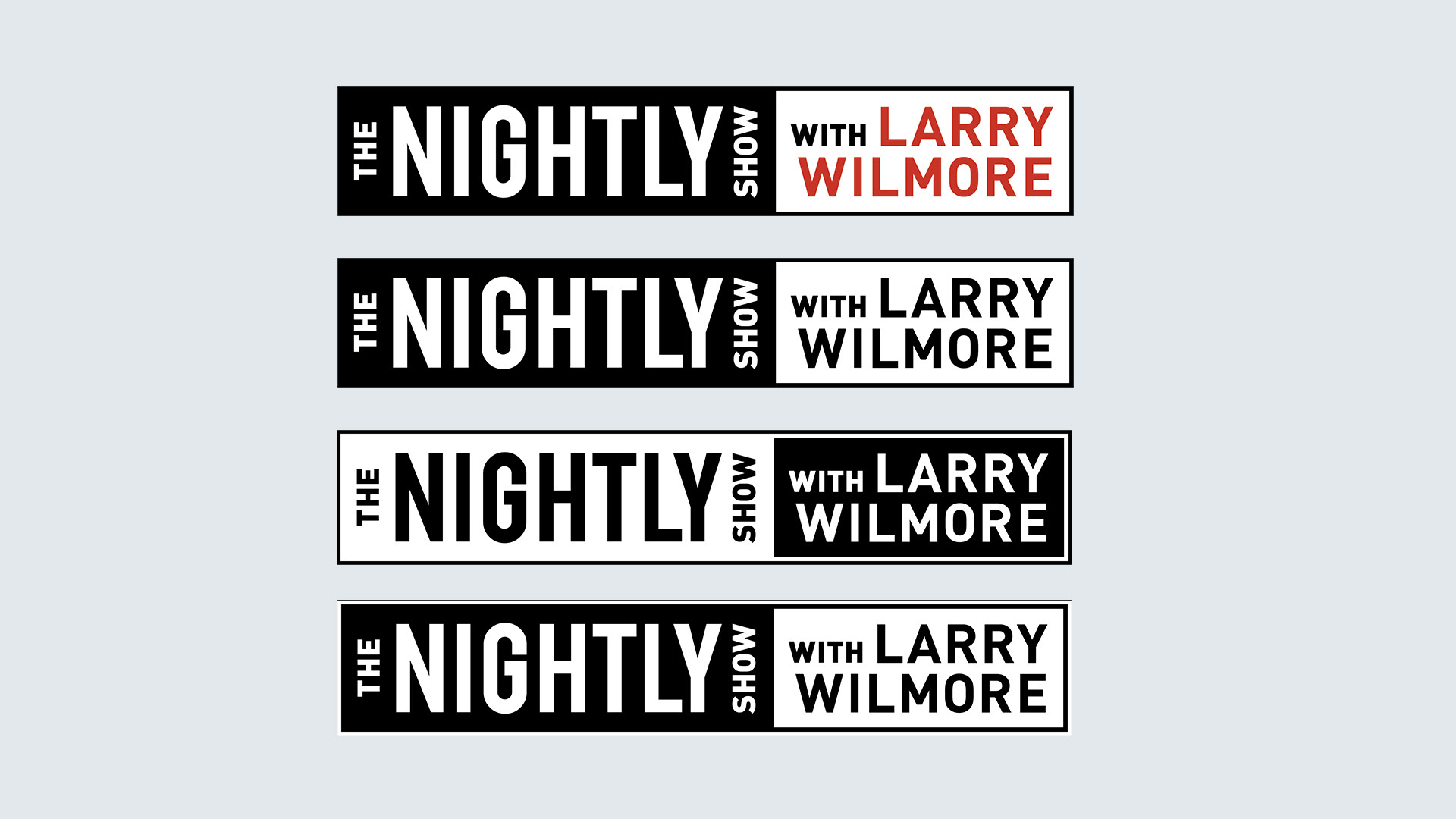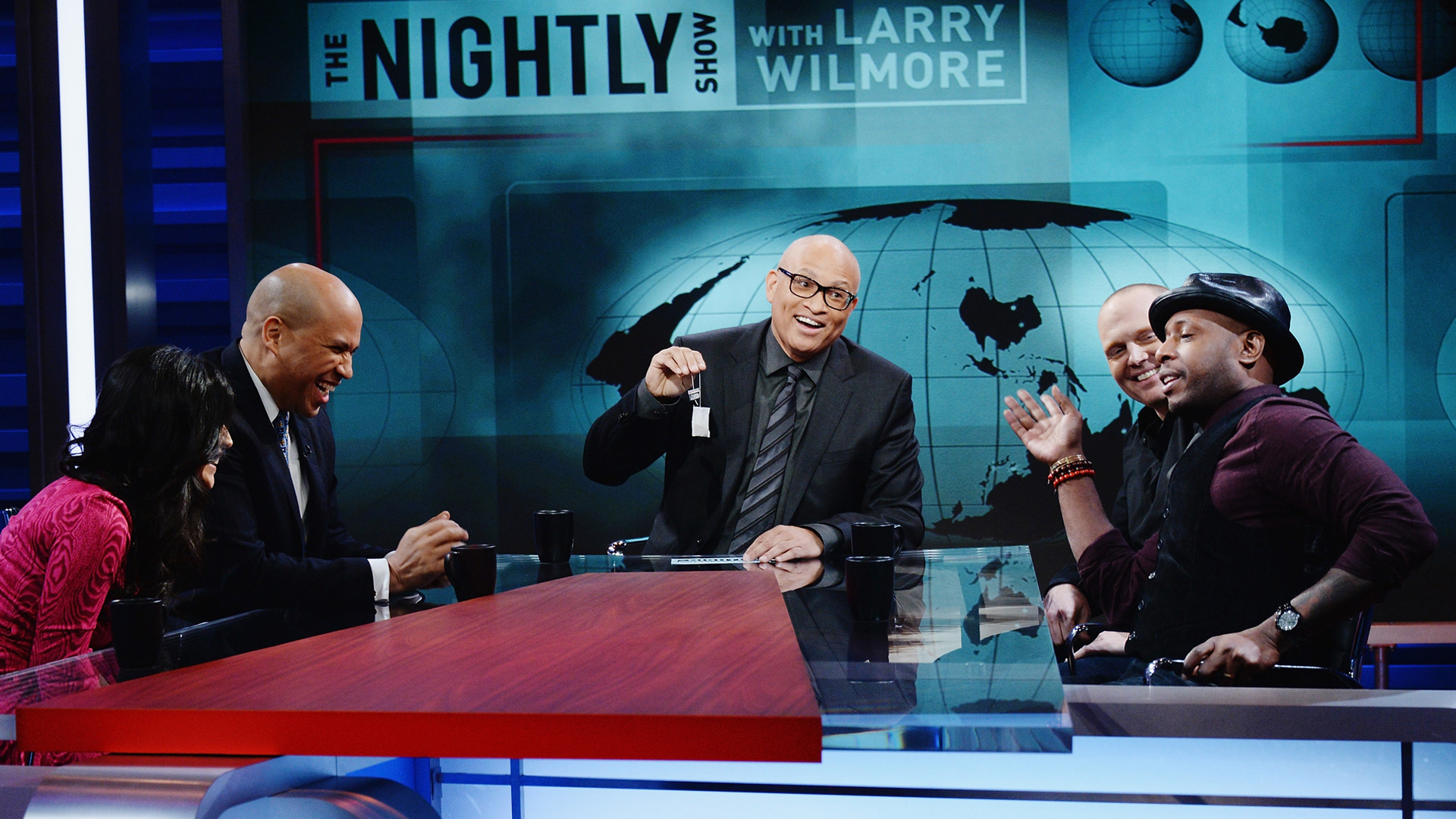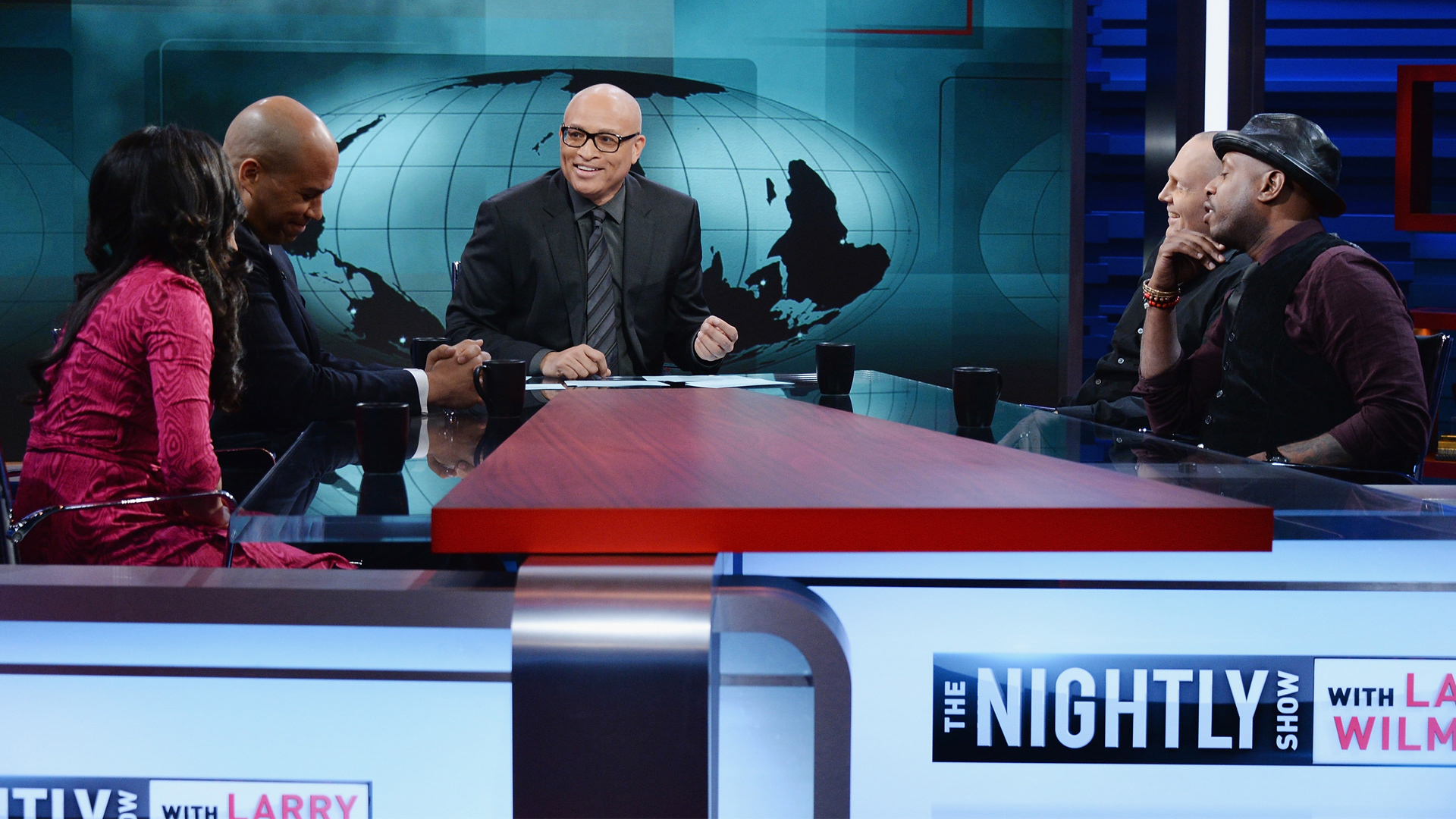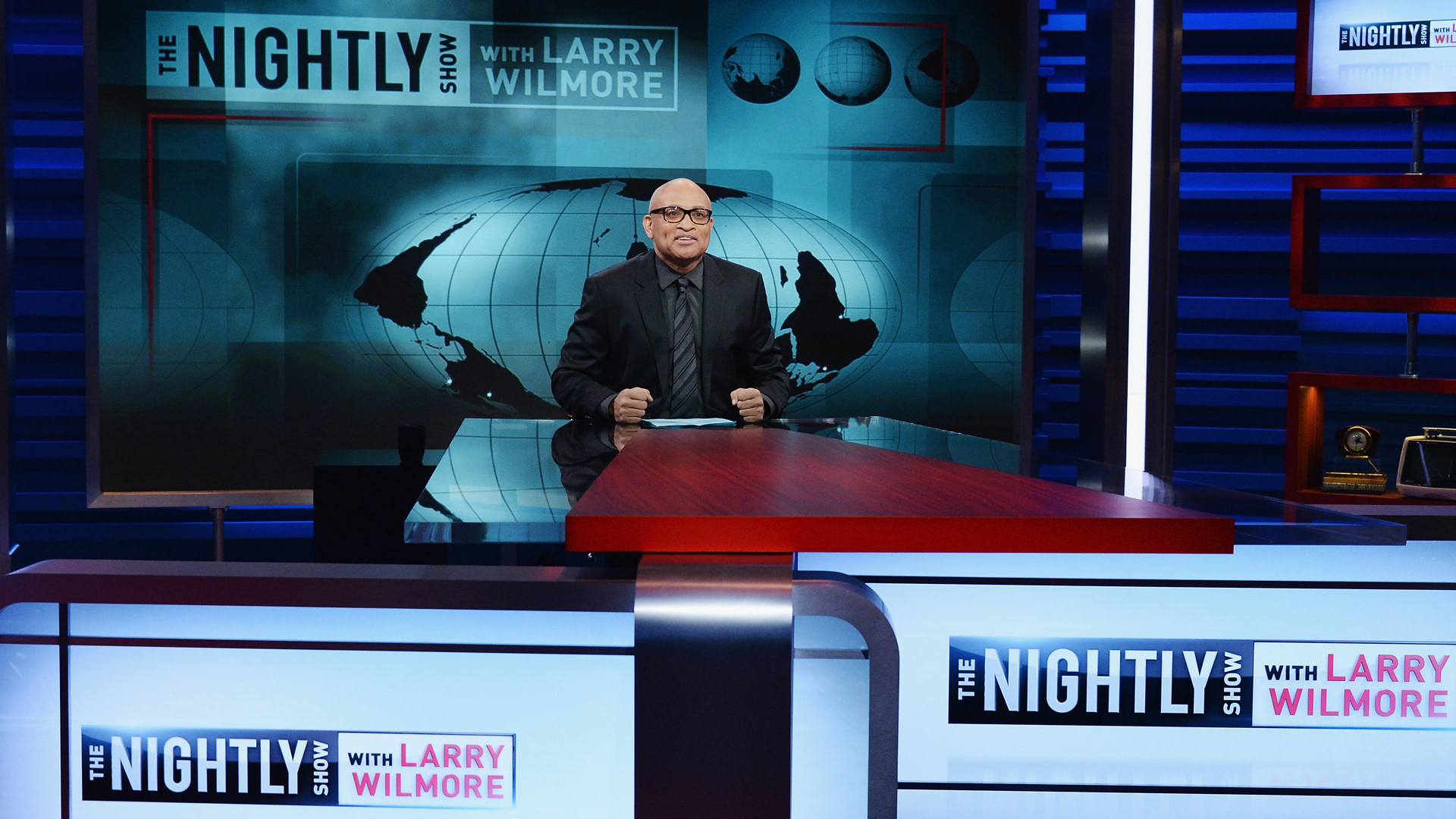 Credits
Client: Comedy Central
VP Creative: Chris Scarlata
Creative Director: Rolyn Barthelman
Art Director: Darlene Cordero
Senior Designers/Animator: Brandon Lori