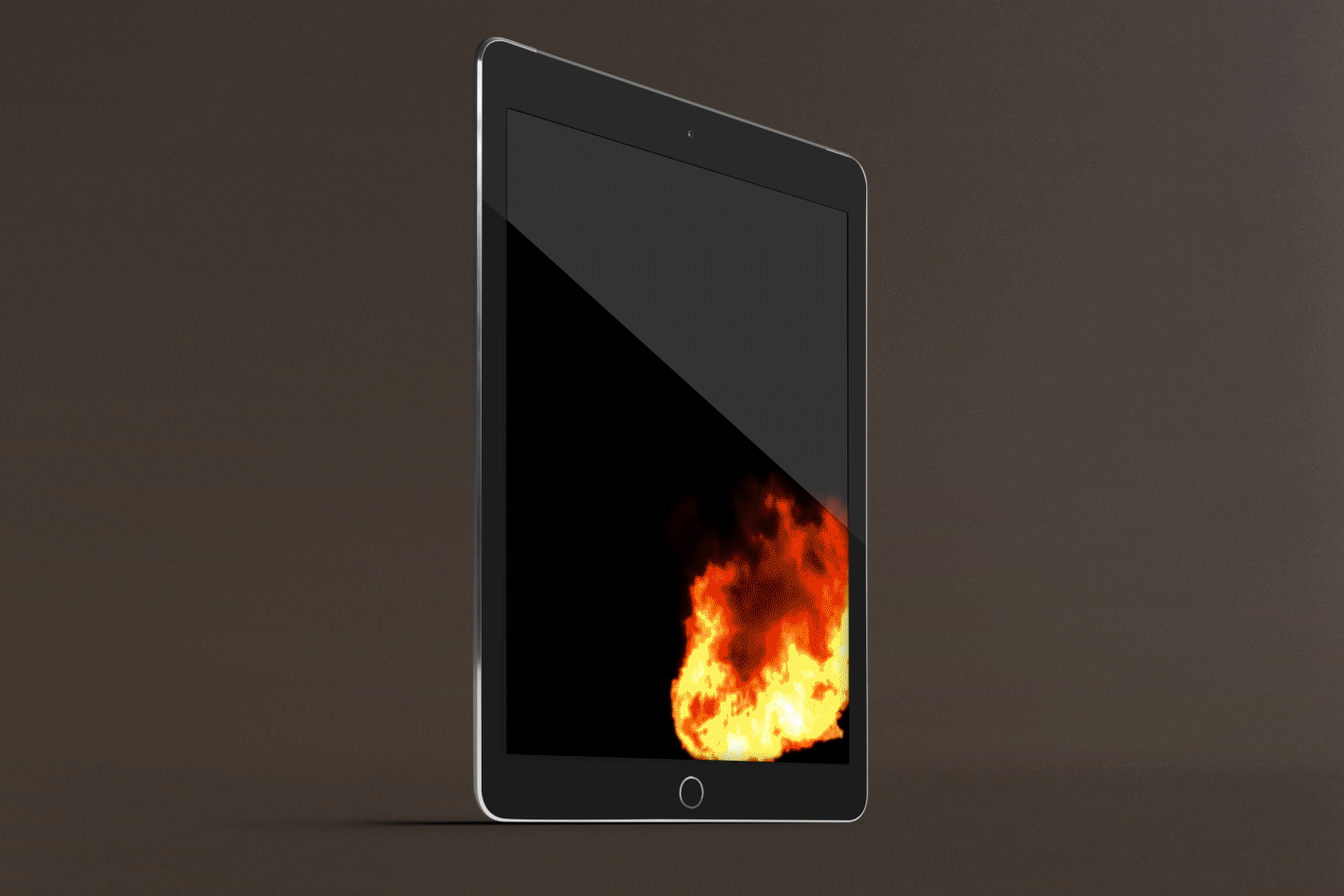 Overview
Comedy Central wanted to go over the top for season 5 promotion of Workaholics, so the brand creative team concocted a direction that leaned into the macho tropes of action movies. Chock full of guns, explosion, cars and babes, the creative parodied the genre with shameless abandon. In my role, I served as a Senior Designer and Animator, teaming up on the key-art retouch and composite with an external designer and animating much of the off-air creative used for Digital, while facilitating the implementation of the creative with an external developer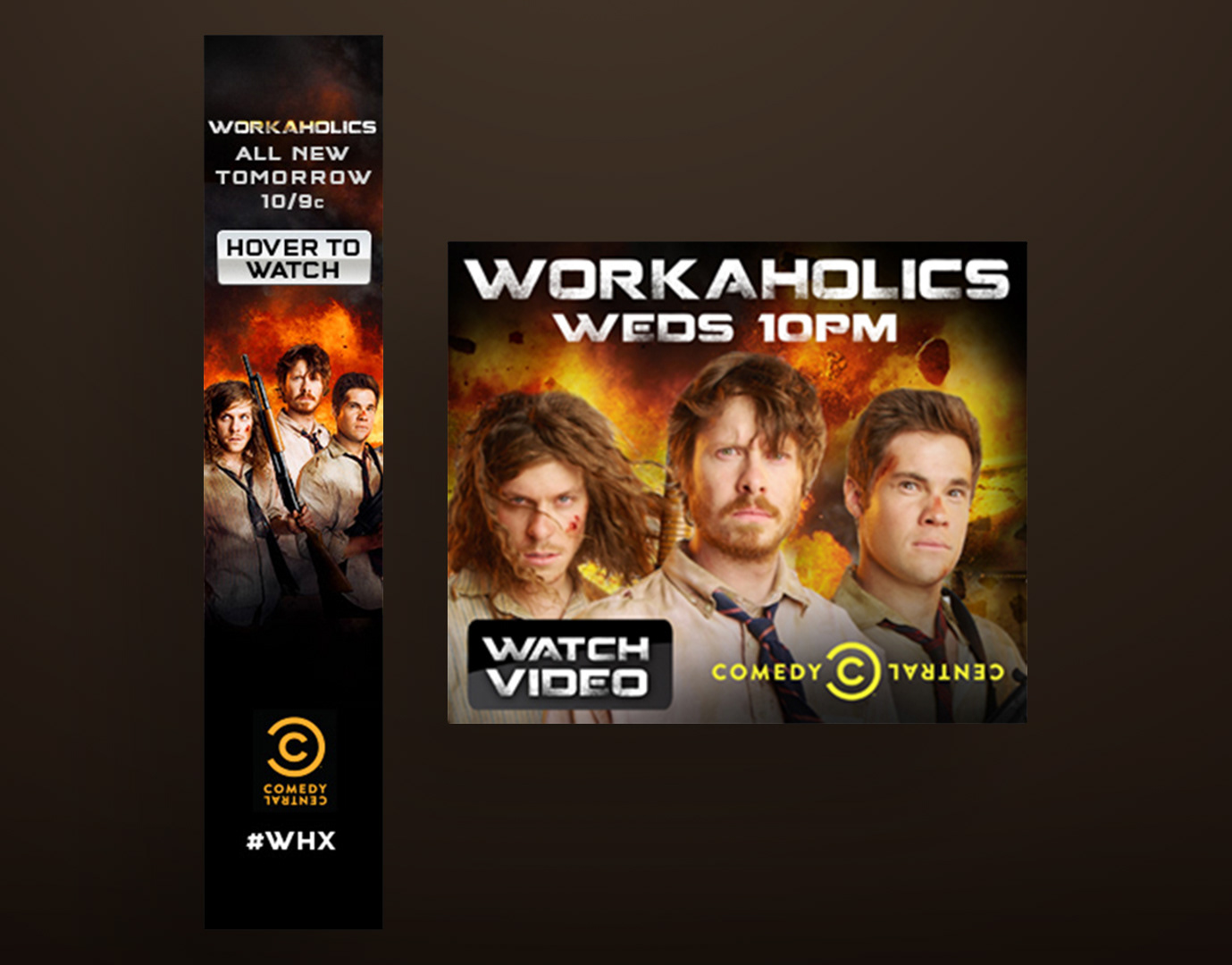 Process
The compositing and photo retouching that made up the Workaholics season 5 key-art was a beast of a composite. With a detail heavy image, we left no aspect of the art unconsidered.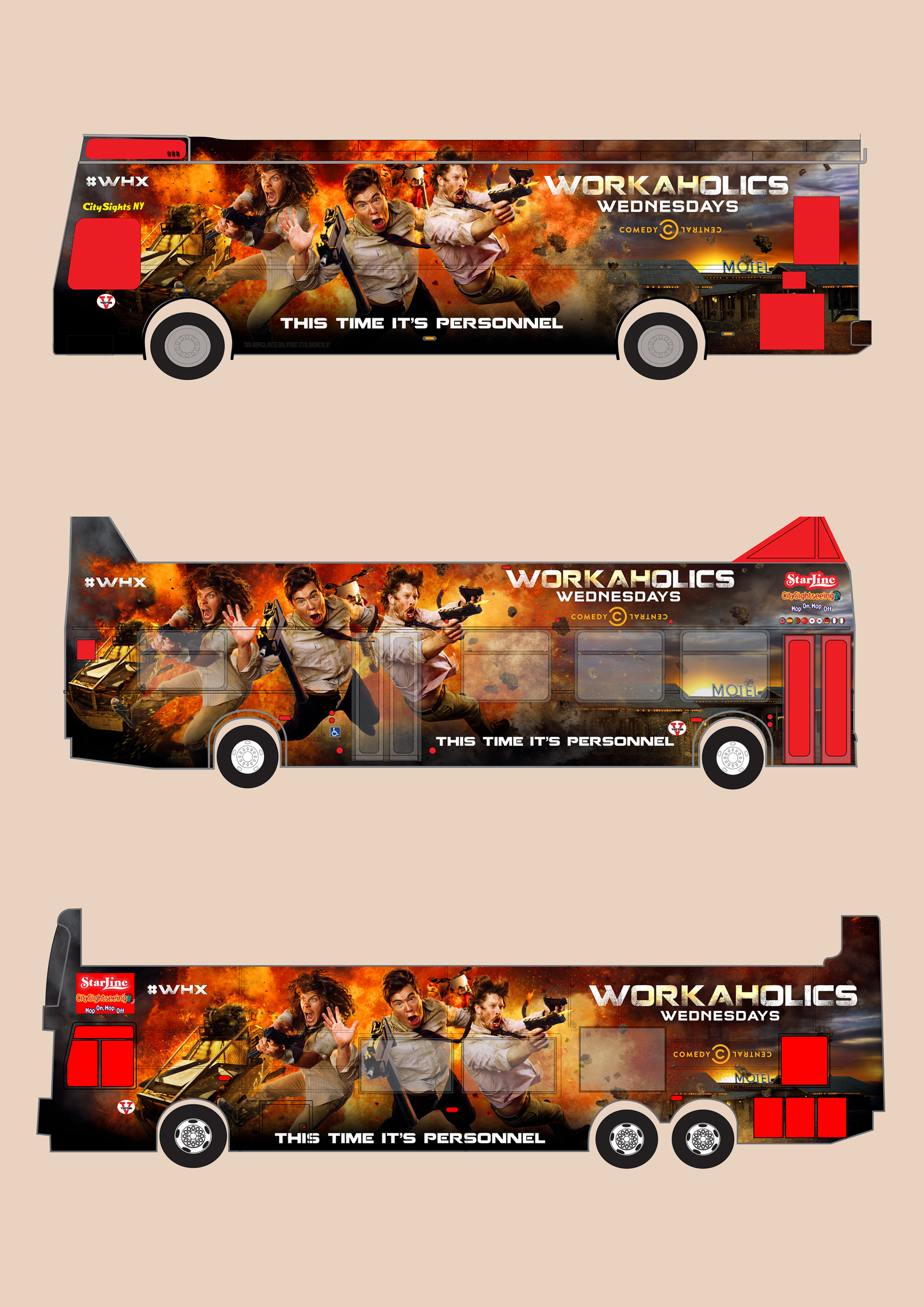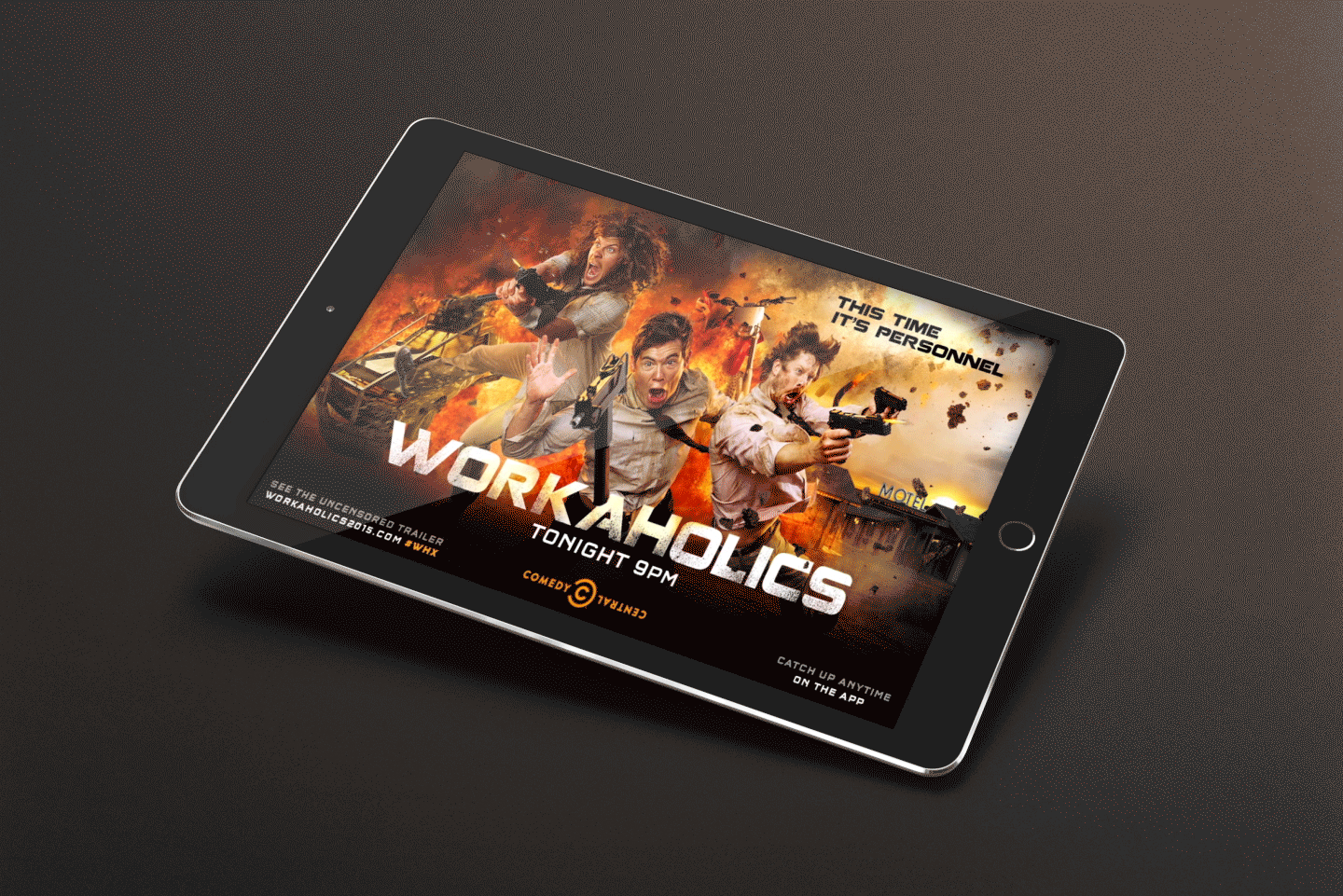 On-Air  |  Social  |  Digital  |  Print
The campaign had an off-air component as big, if not bigger, than the on-air launch. The digital activations touched a variety of websites, while the out-of-home creative made its way on bus wraps, billboards and more.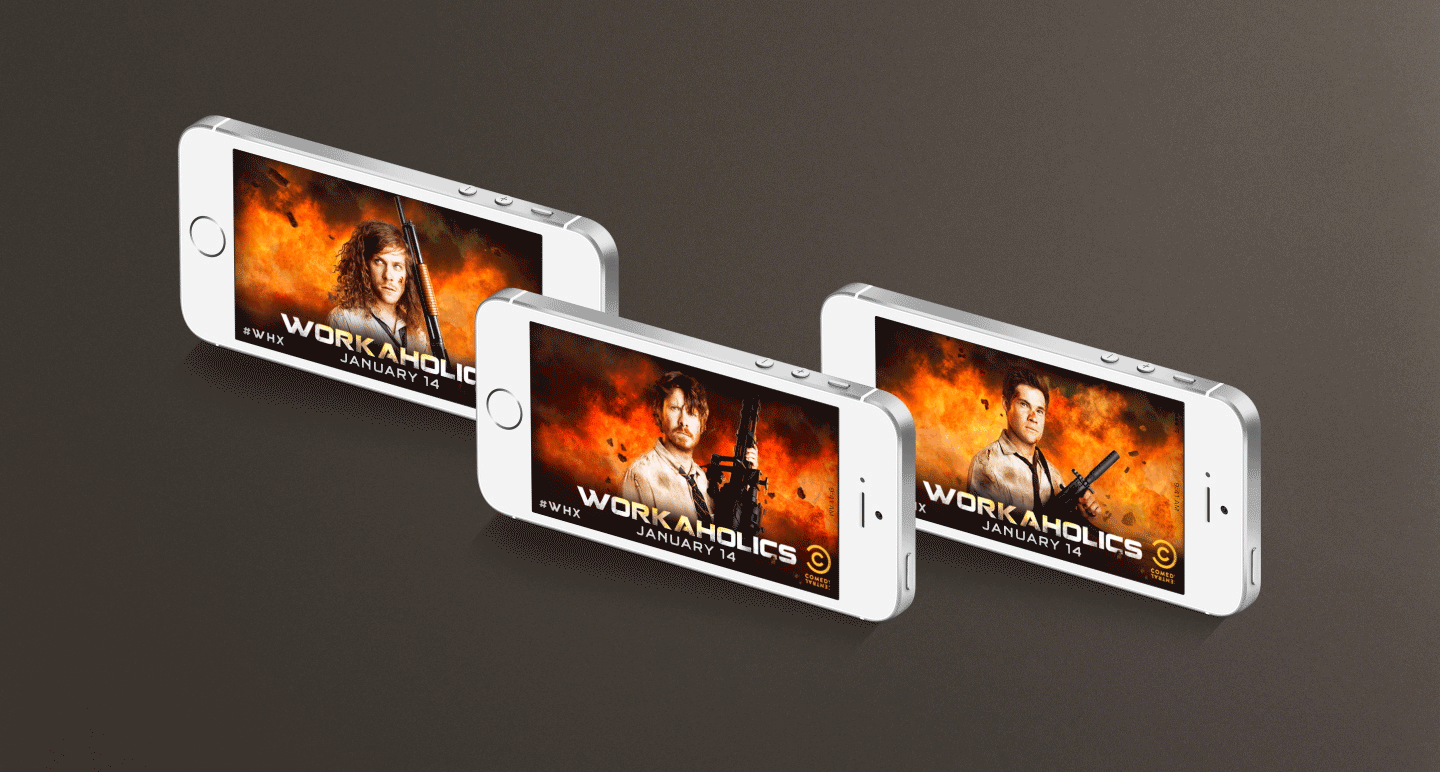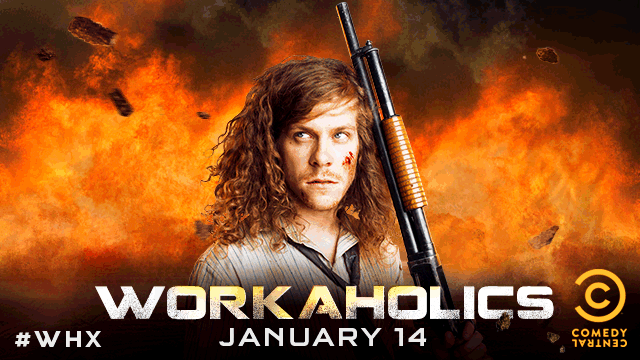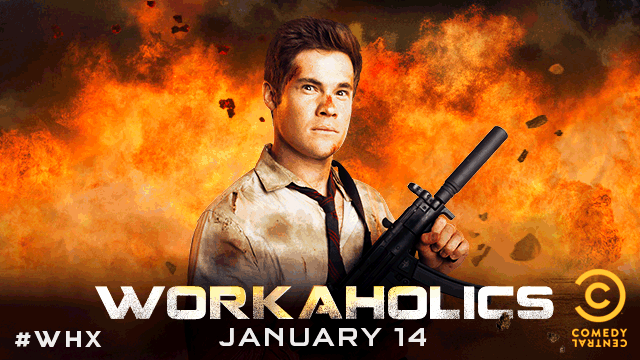 Credits
Client: Comedy Central
VP Creative: Chris Scarlata
Creative Director: Rolyn Barthelman
Art Director: Angelina Battista
Senior Designers/Animators: Brandon Lori