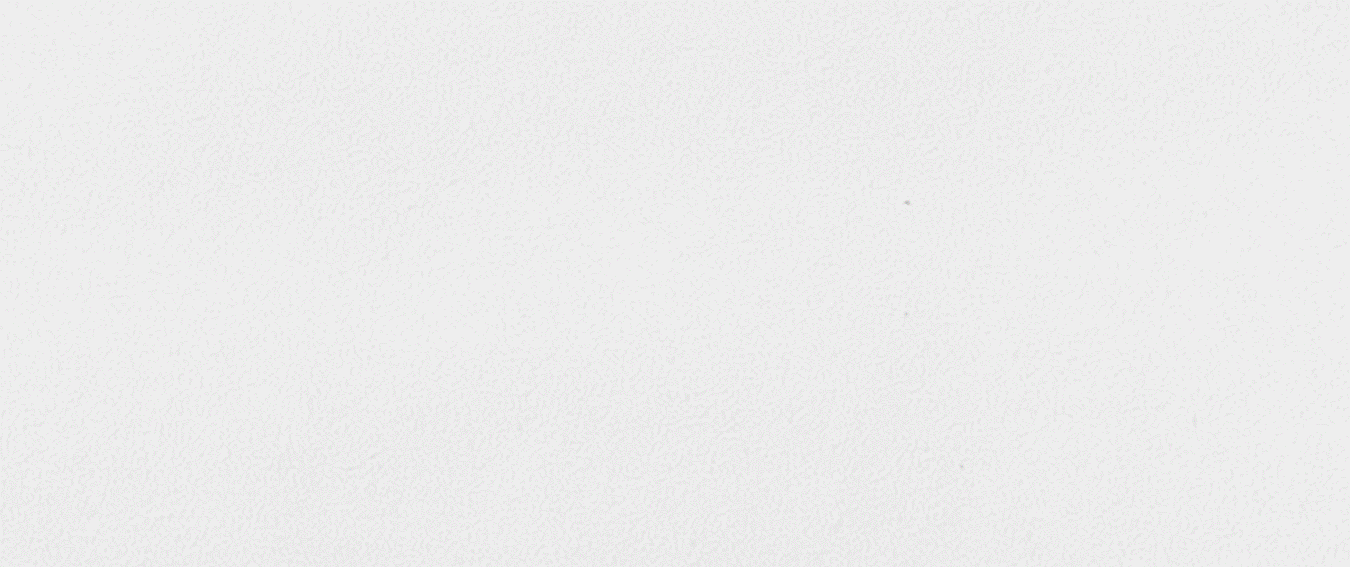 Overview
Through the years, Comedy Central has been honored with countless Emmy nominations and wins. Each award season, networks jockey to have their best and brightest programming acknowledged by the Television Academy. To woo them, networks spare no expense, embarking on full-scale campaigns that showcase their content through the aptly titled "For Your Consideration (FYC)" campaign. Not surprisingly, Comedy Central is no different.
In the spring of 2019, Comedy Central asked me to create key art for seven of their best shows to be officially considered for Emmy nominations: The Daily Show, The Other Two, Broad City, Corporate, The Jim Jefferies Show, Tosh.0, and South Park.
The direction was to create key art that presented an elevated version of each show. On the surface, the direction was simple, but the project soon revealed a number of unique challenges that I had to solve for.
Challenges
As I began the creative brainstorming process, I was relayed a number of requirements that had to appear in each piece of key art. They were as follows: both the "Comedy Central" logo and the logo for each show must be imprinted at a pre-determined size, respectively. The art must also include specific language determined by the Television Academy that refers back to "Emmy™" and "For Your Consideration" copy. Additionally, Comedy Central's custom brand font, Comedy Sans, had to be used.
Aside from these creative non-negotiables, one of the most principal challenges was concepting art that could stand on its own and, in turn, not feel like it was re-purposed key art that had "Emmy" language slapped on top. In this, the art had to feel custom. At the same time — and at odds with creating bespoke work — the art had to still feel branded to the show, not deviating 'too far' from the properties' visual tropes.
The unfortunate reality of the project was that all talent photography had to be sourced from past shoots. With this crucial detail came major restraints, as it became clear there would be no laissez-faire creative to merit a brand-new shoot. Quite the opposite, this project was more of a 'work with what you got' situation and a test in restrained, yet effective design. 
Like life, when it hands you lemons, make lemonade. ​​​​​​​​​​​​​​
The Daily Show
As Comedy Central's crown jewel, The Daily Show was a top priority in our Emmy FYC efforts. With near consecutive nominations and wins under the reign of Jon Stewart, the show under Trevor Noah had only received one single nomination (Outstanding Variety Talk Series, 2018). Going forward, the goal was to keep the momentum going, making sure that The Daily Show is top of mind in the Television Academy's selection process. 
Several design directions were conceived for The Daily Show. The first direction (see below) sought to cast the show in a more dynamic light, with large, rolling typography that conveyed a sense of motion and felt 'editorial' in nature. Additionally, several other directions were explored that saw Trevor in either graphic or set-based scenarios.
With several directions before them, the show ultimately decided to go with what felt like the most familiar option, picturing Trevor at The Daily Show desk while flashing his signature smile — surely enough to charm the Academy.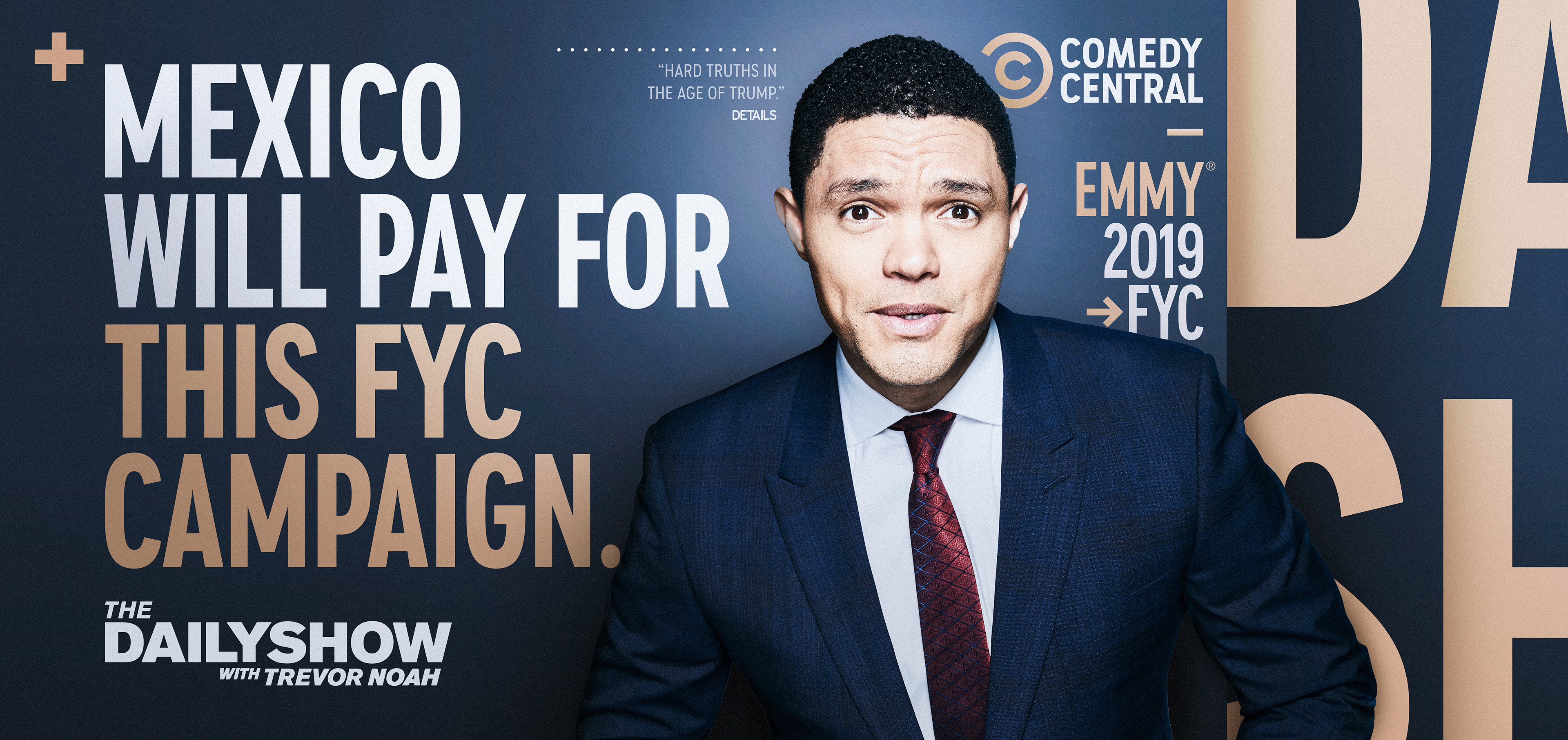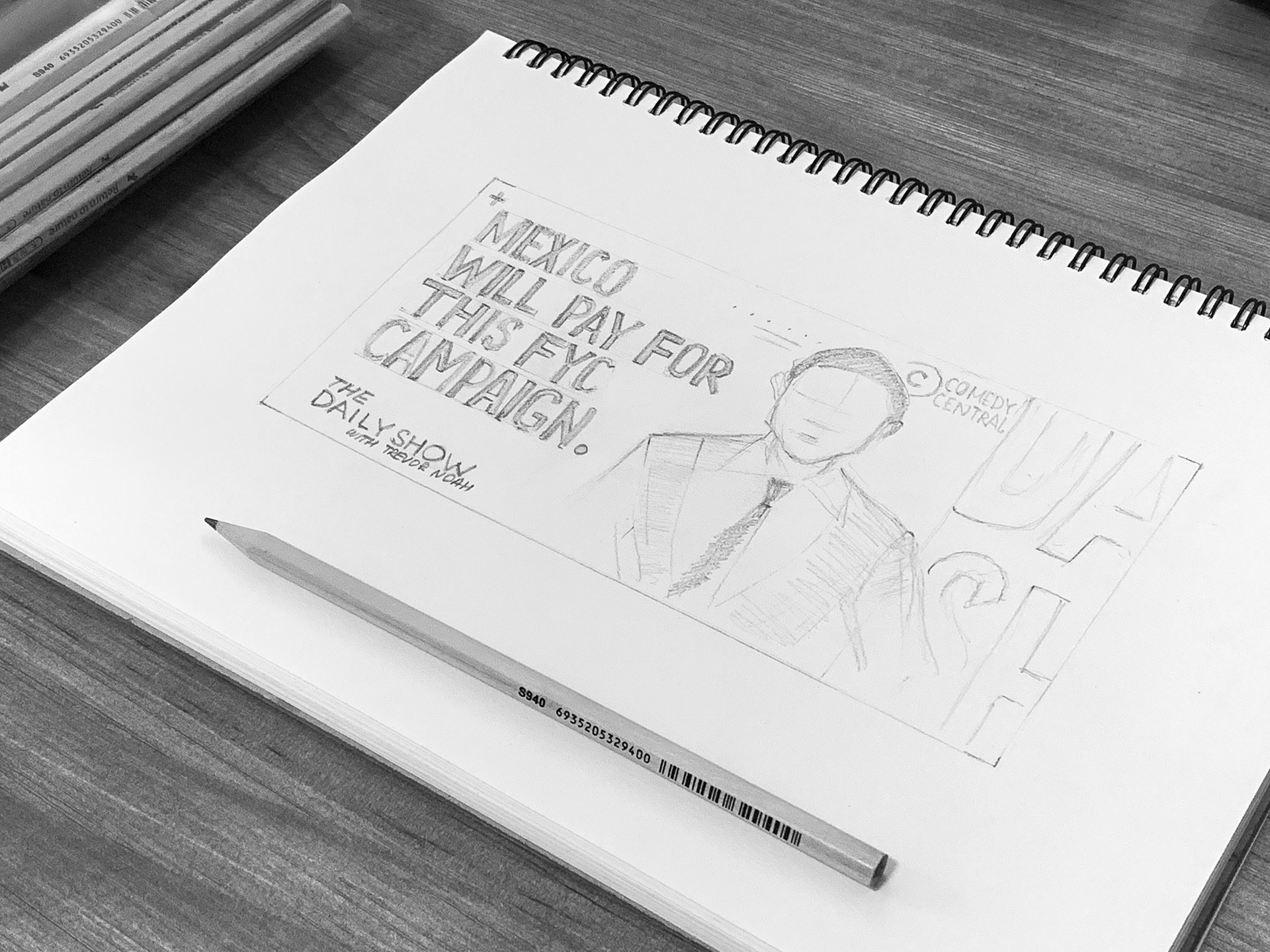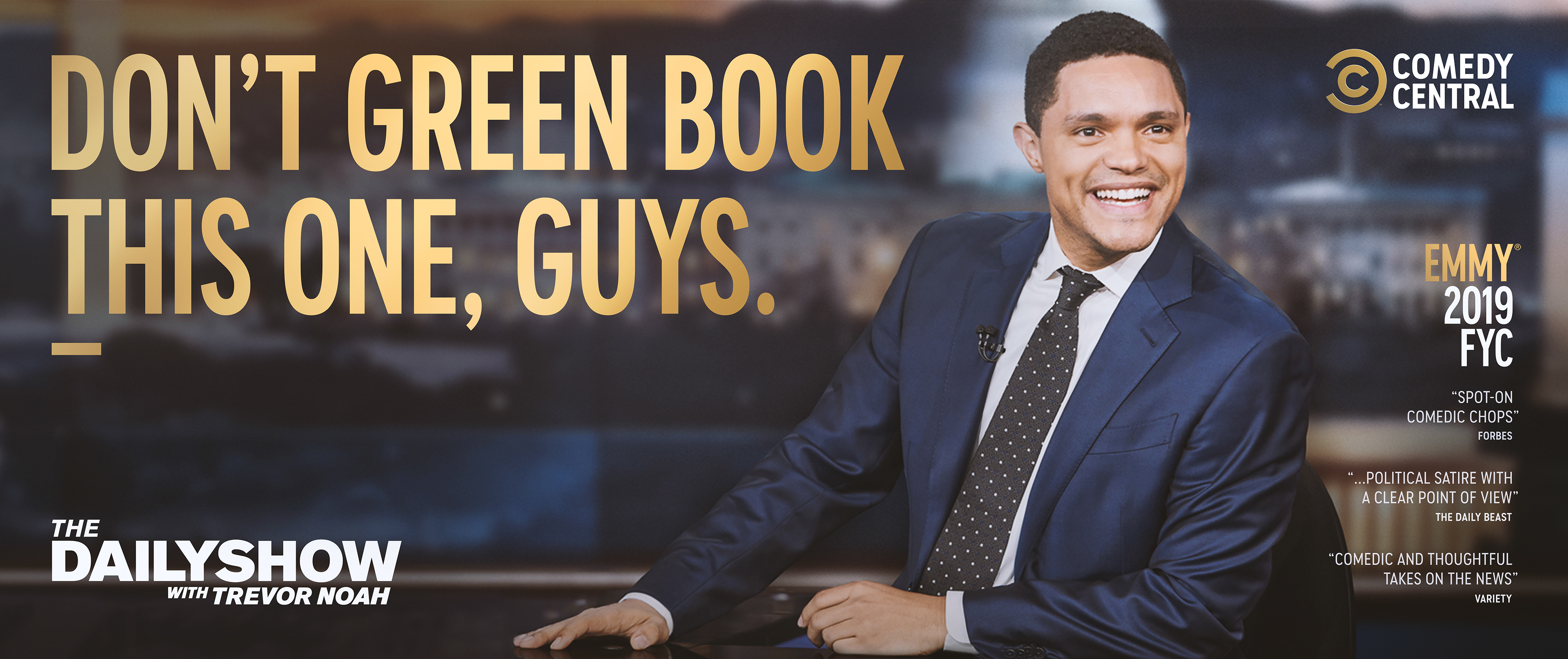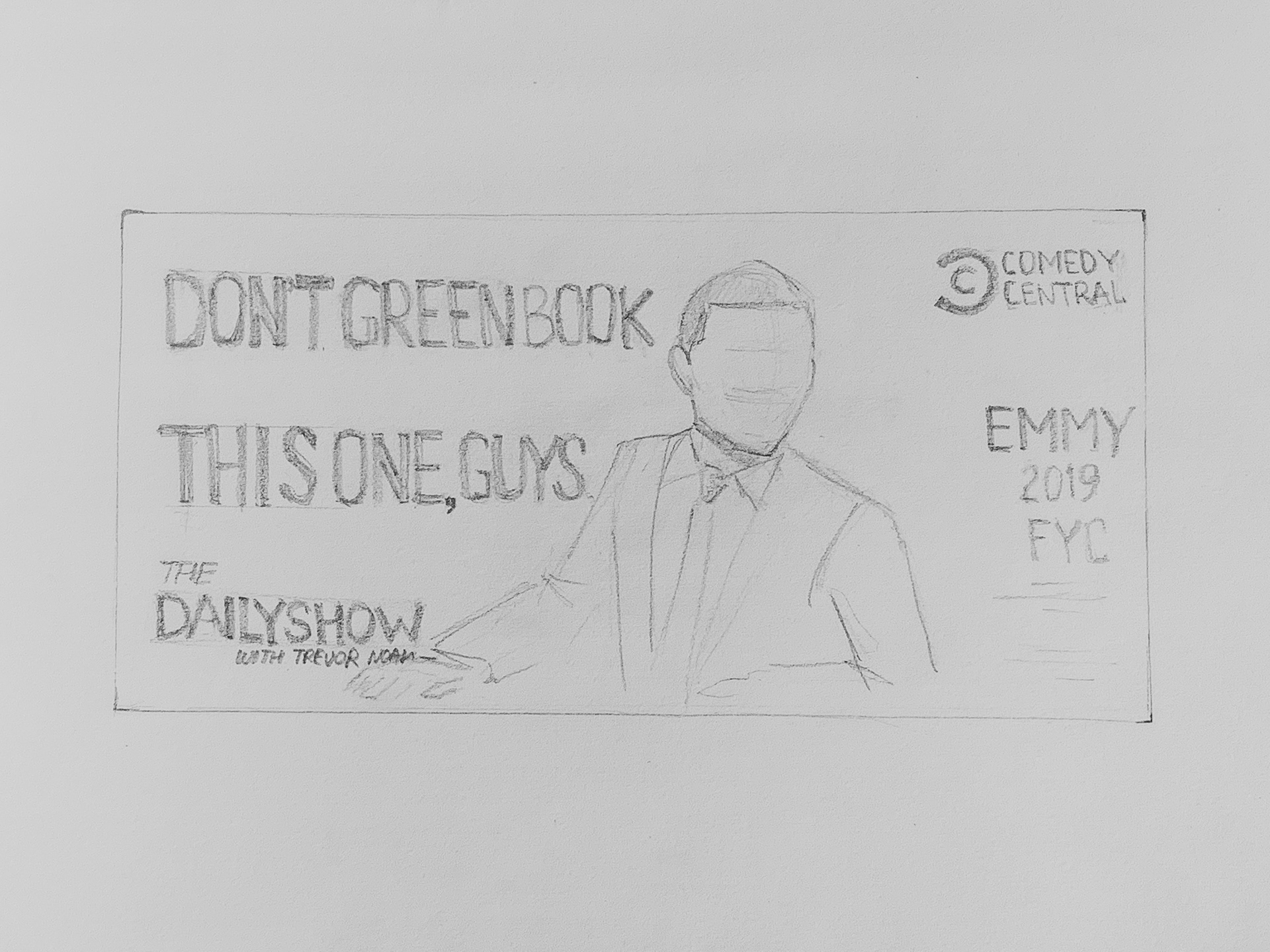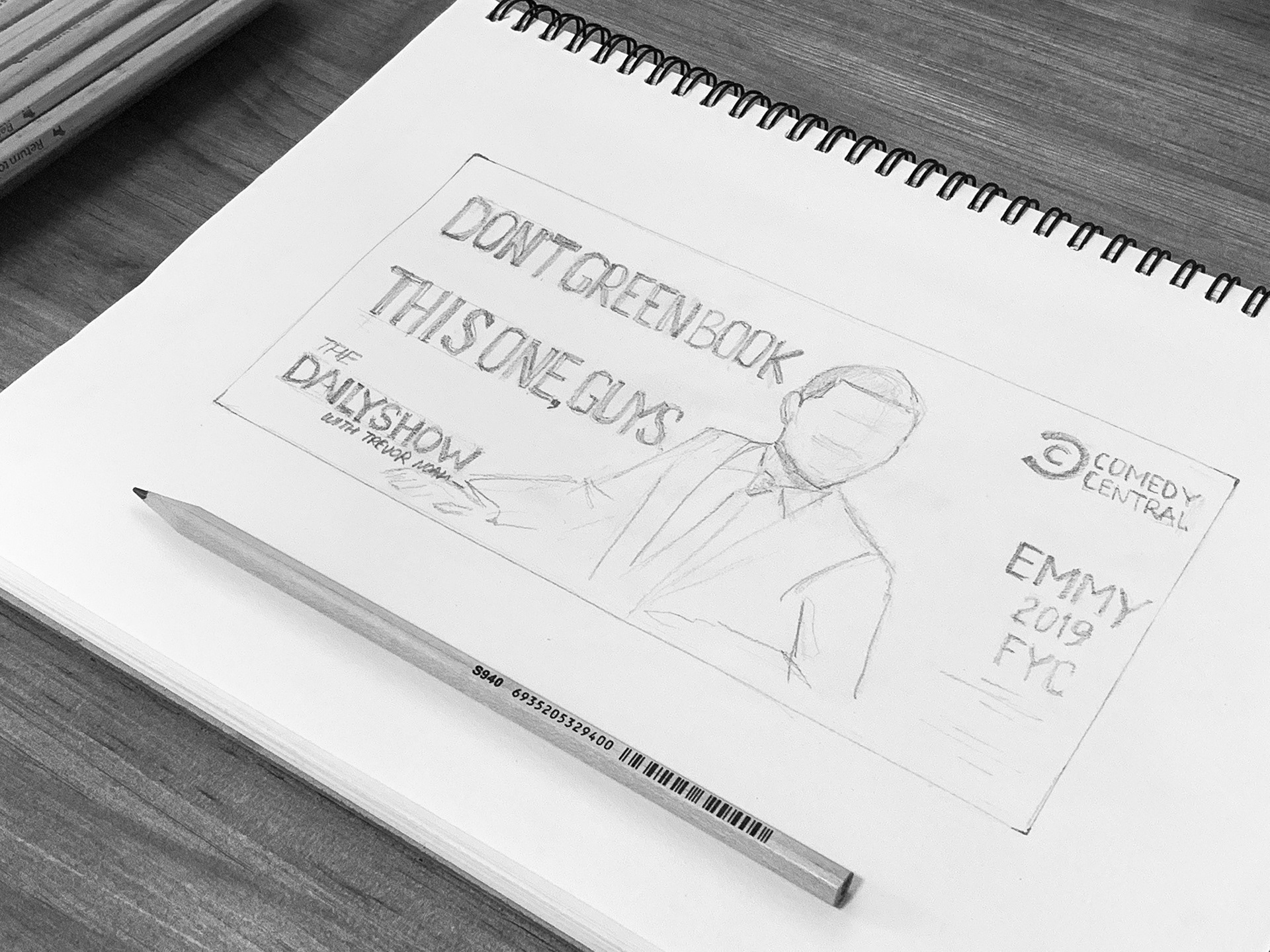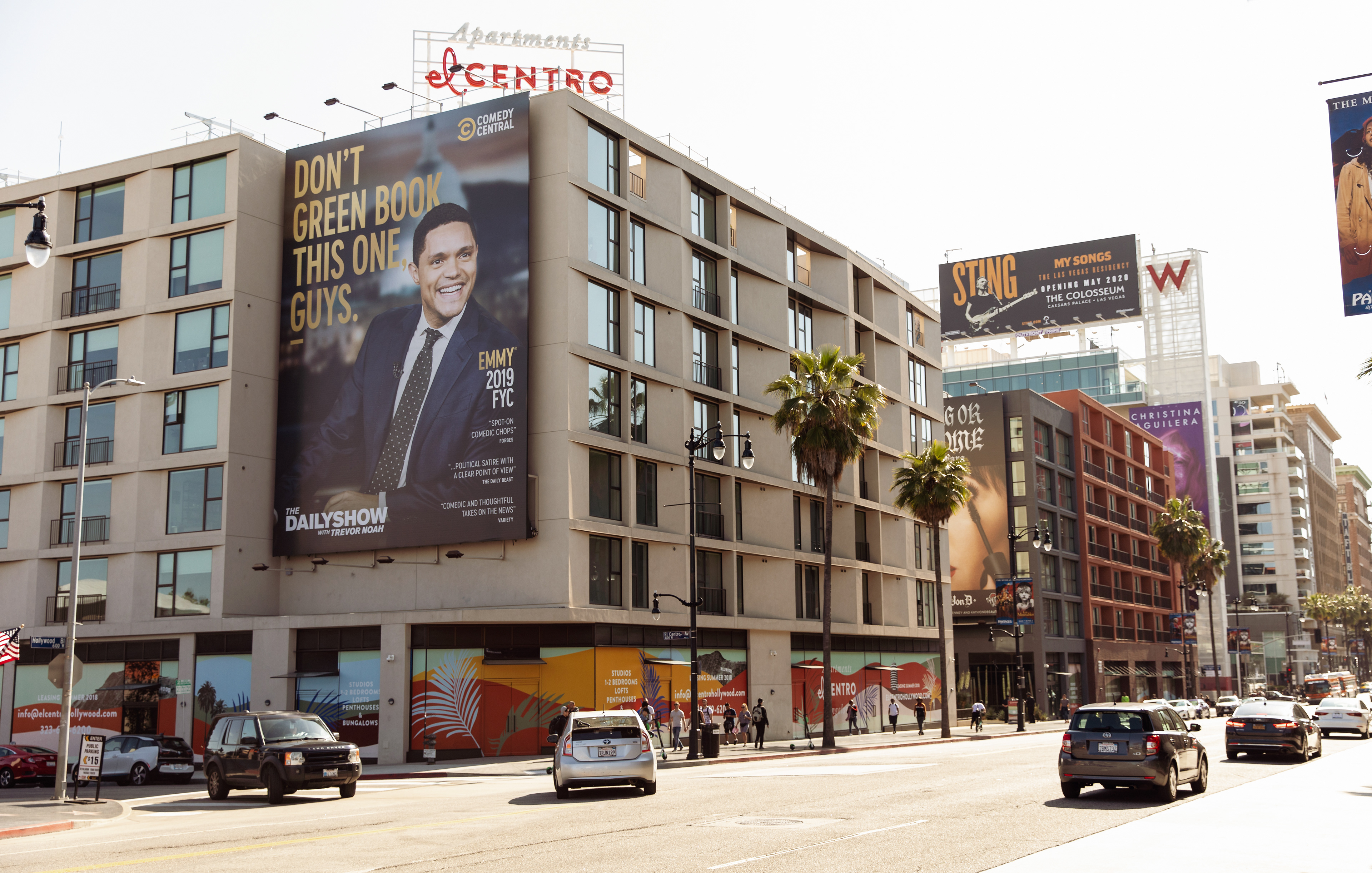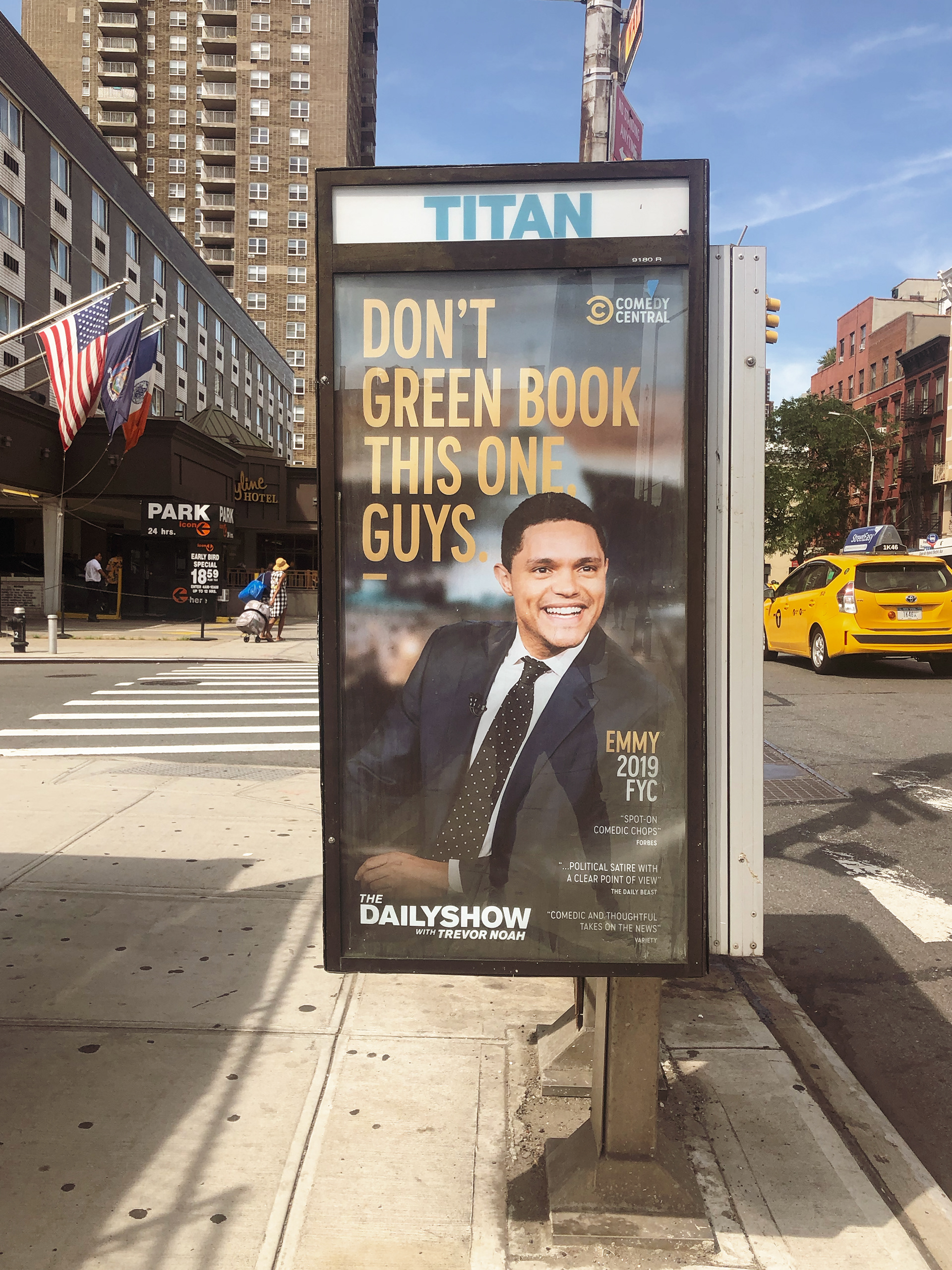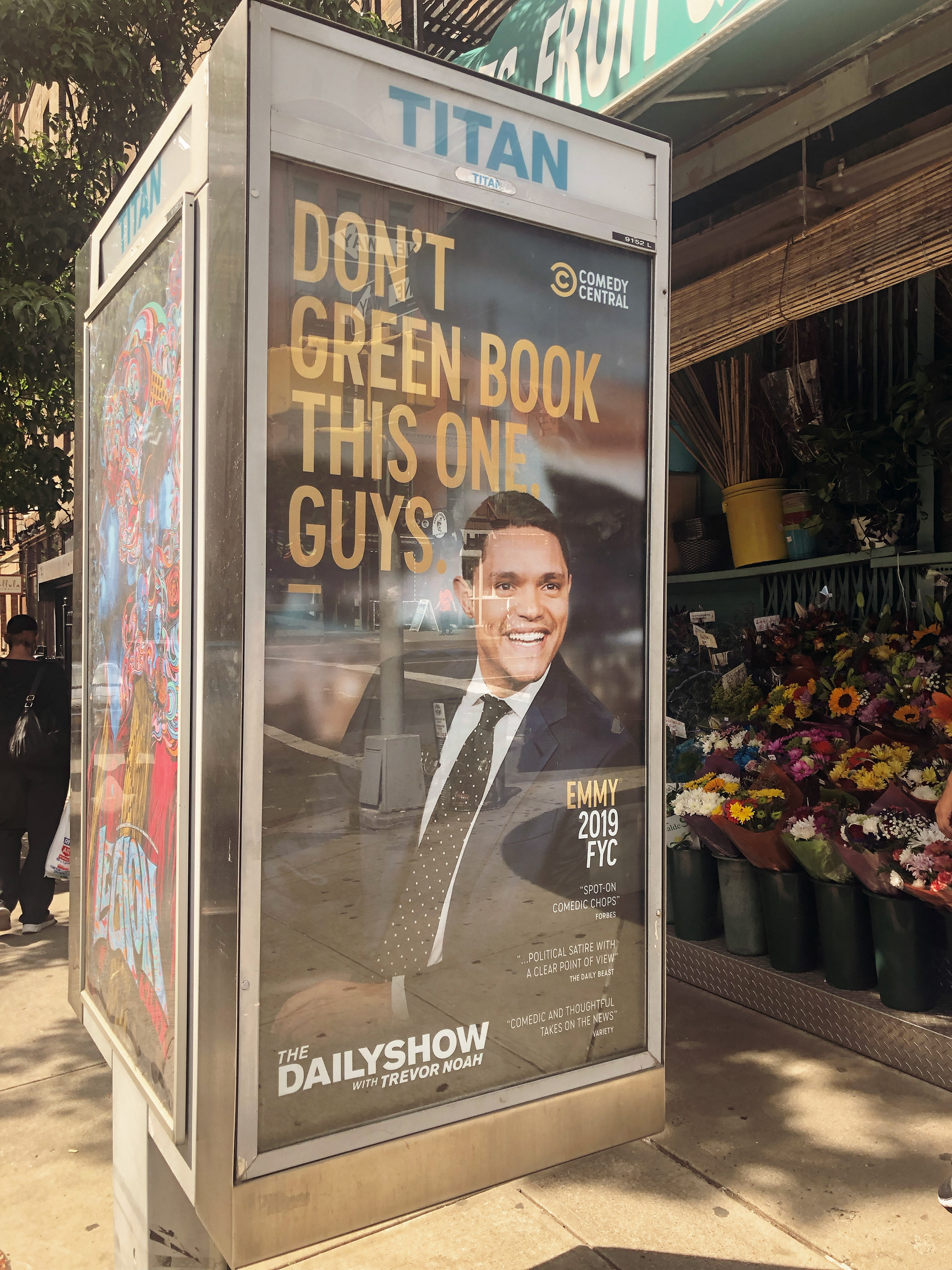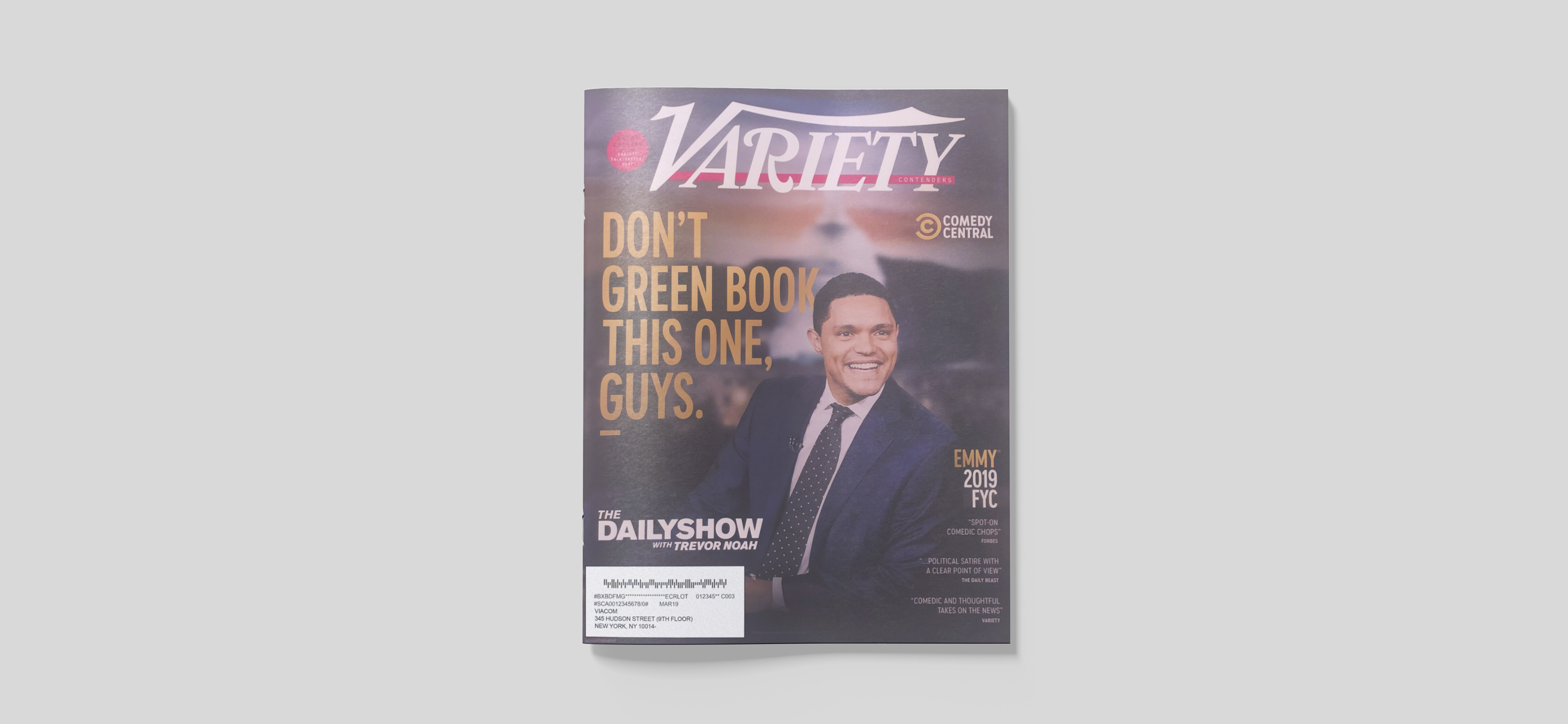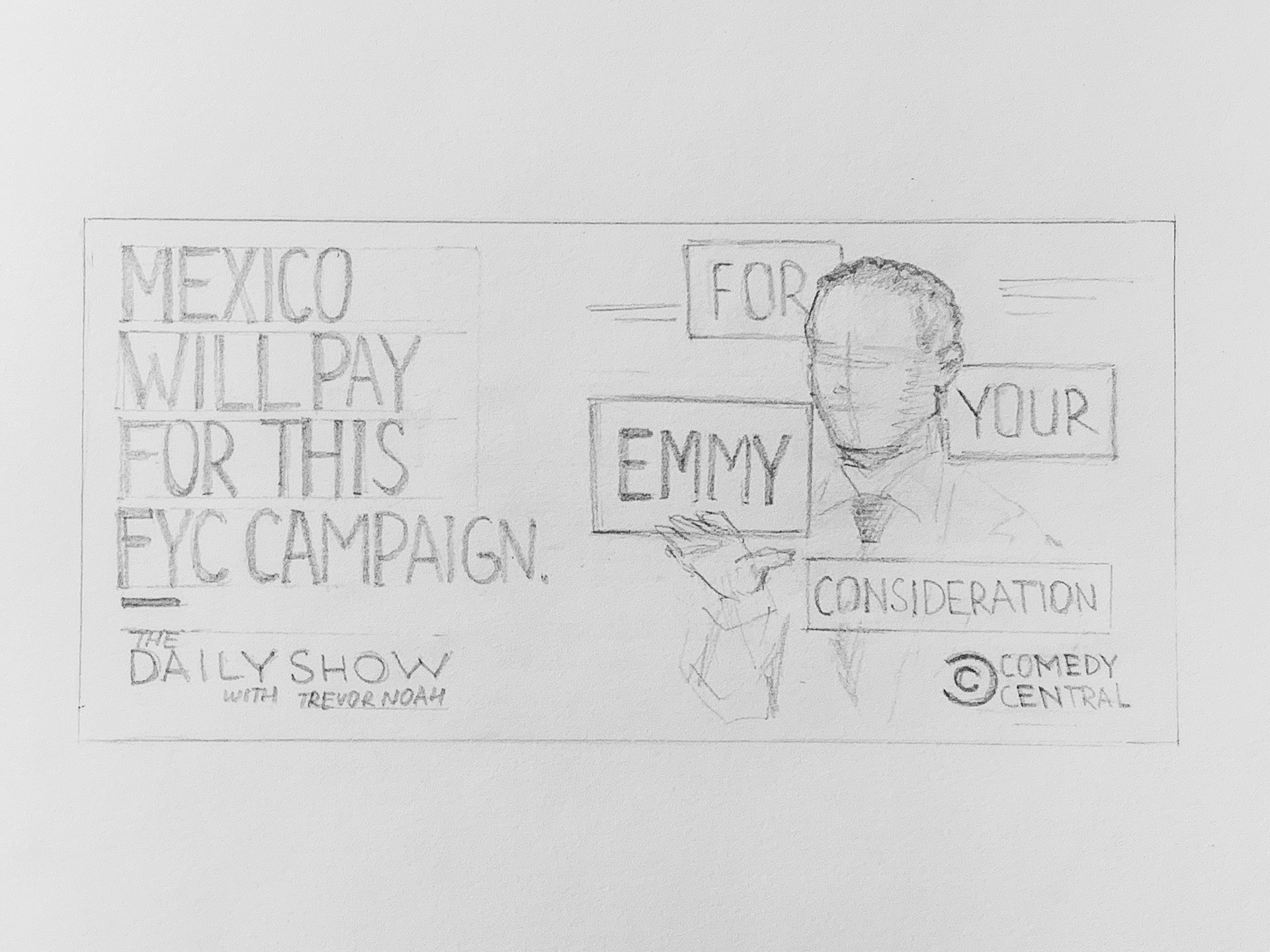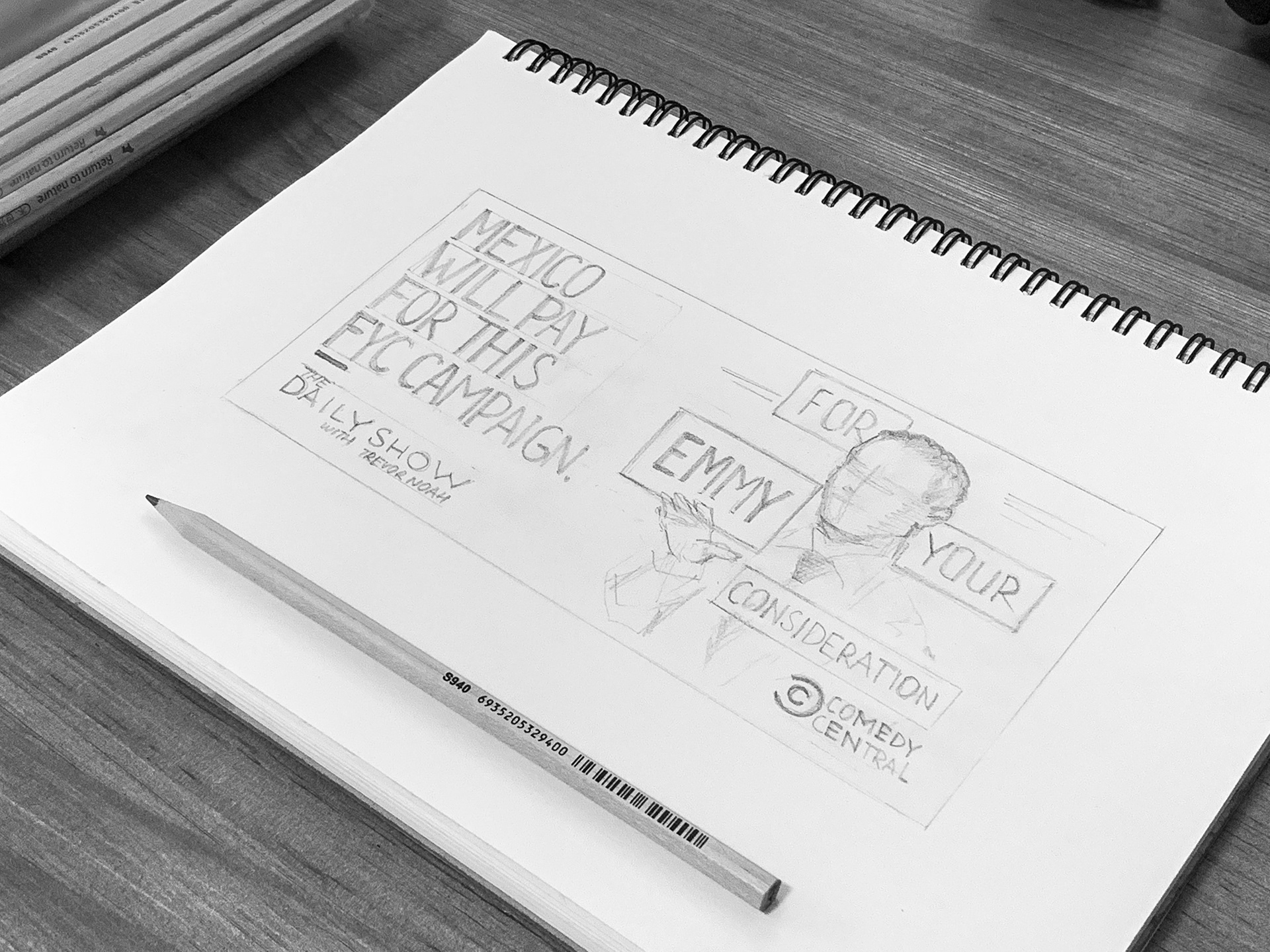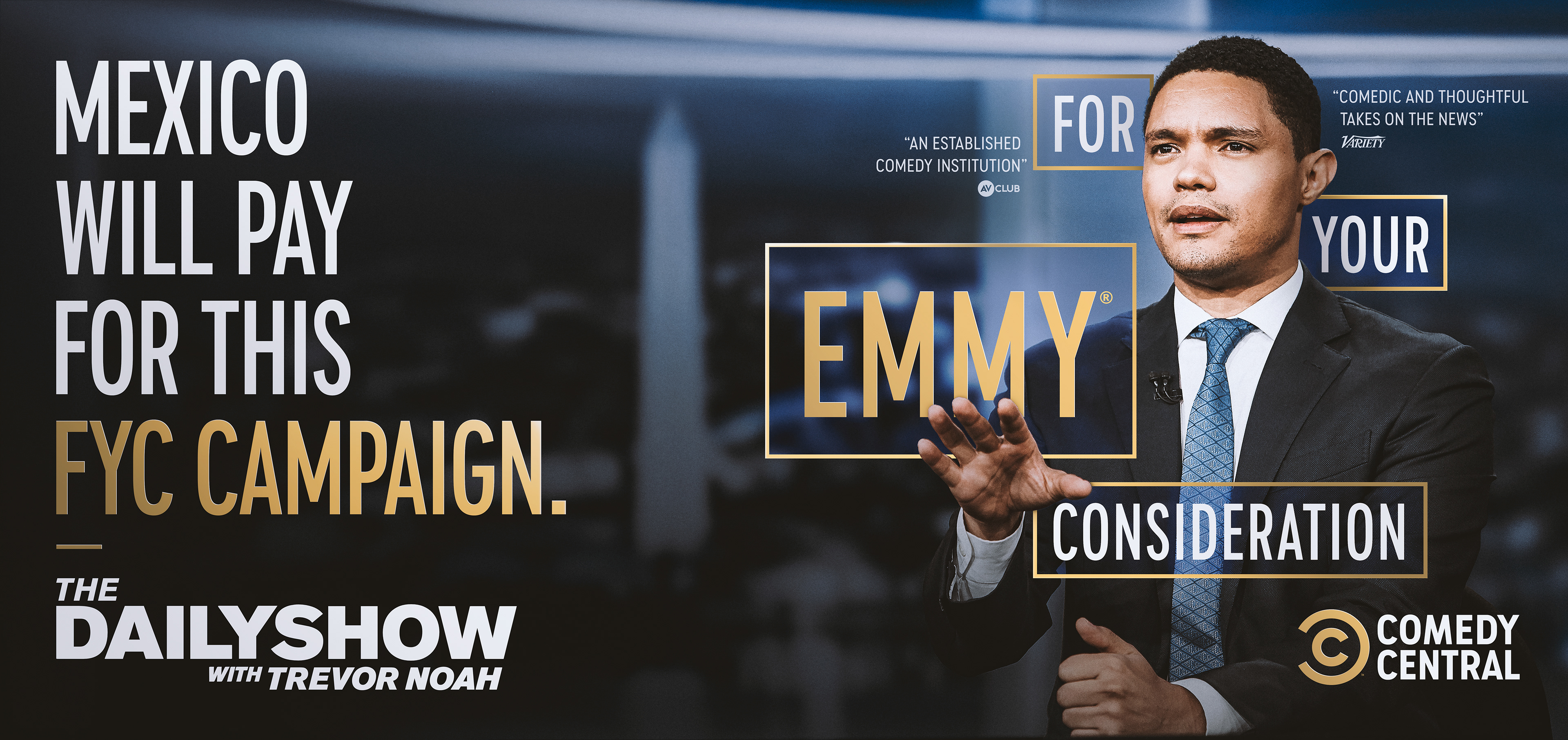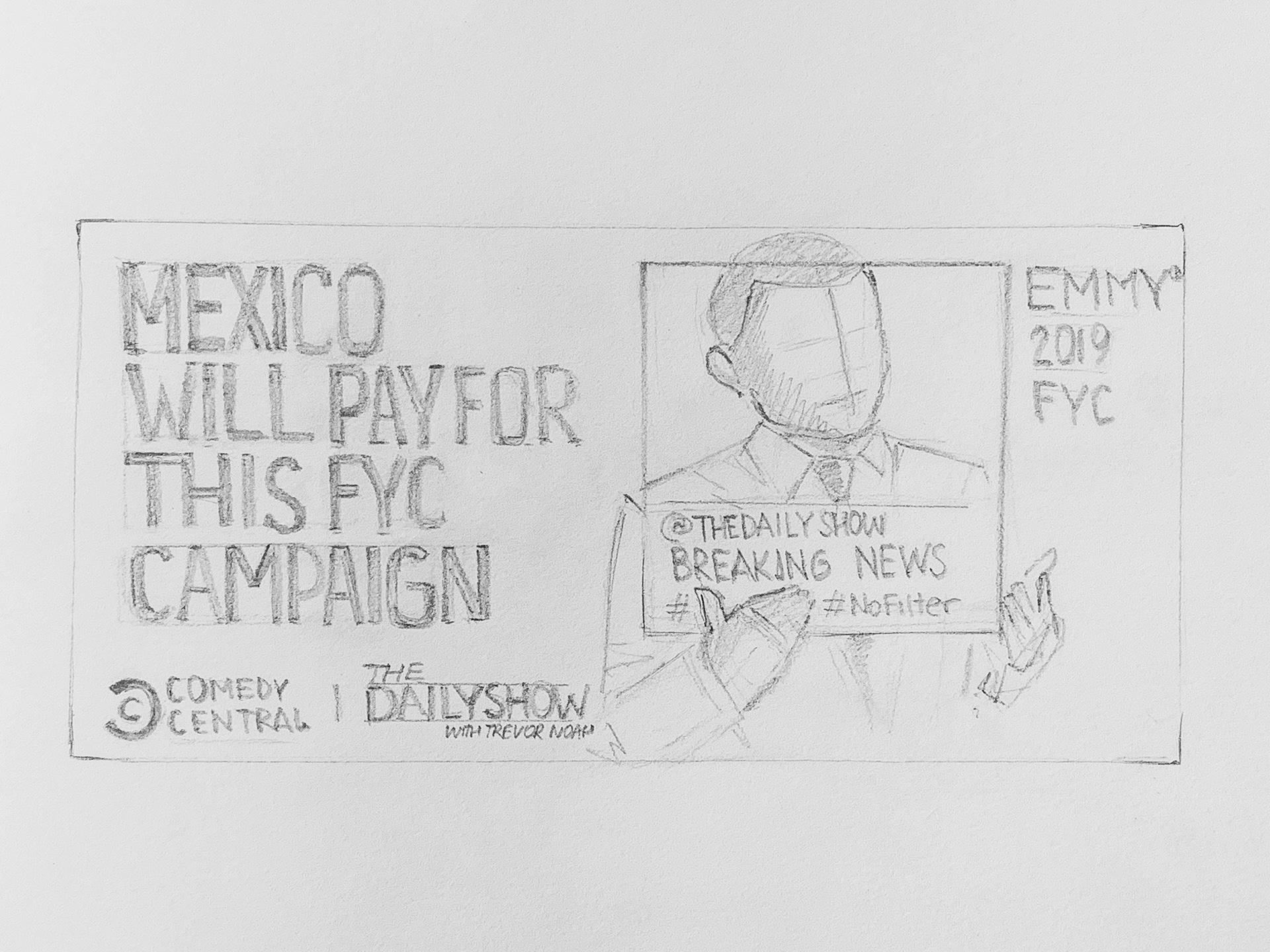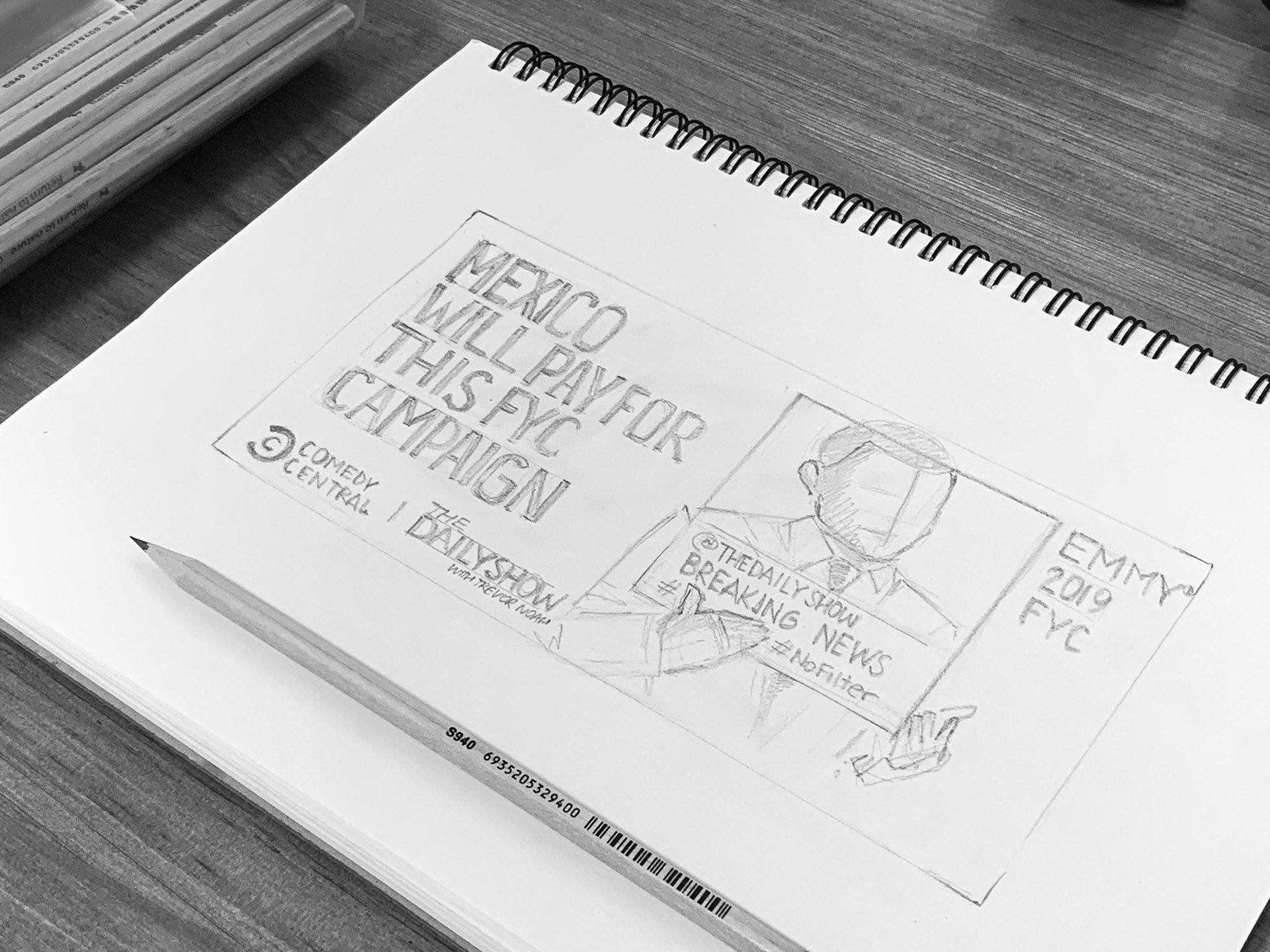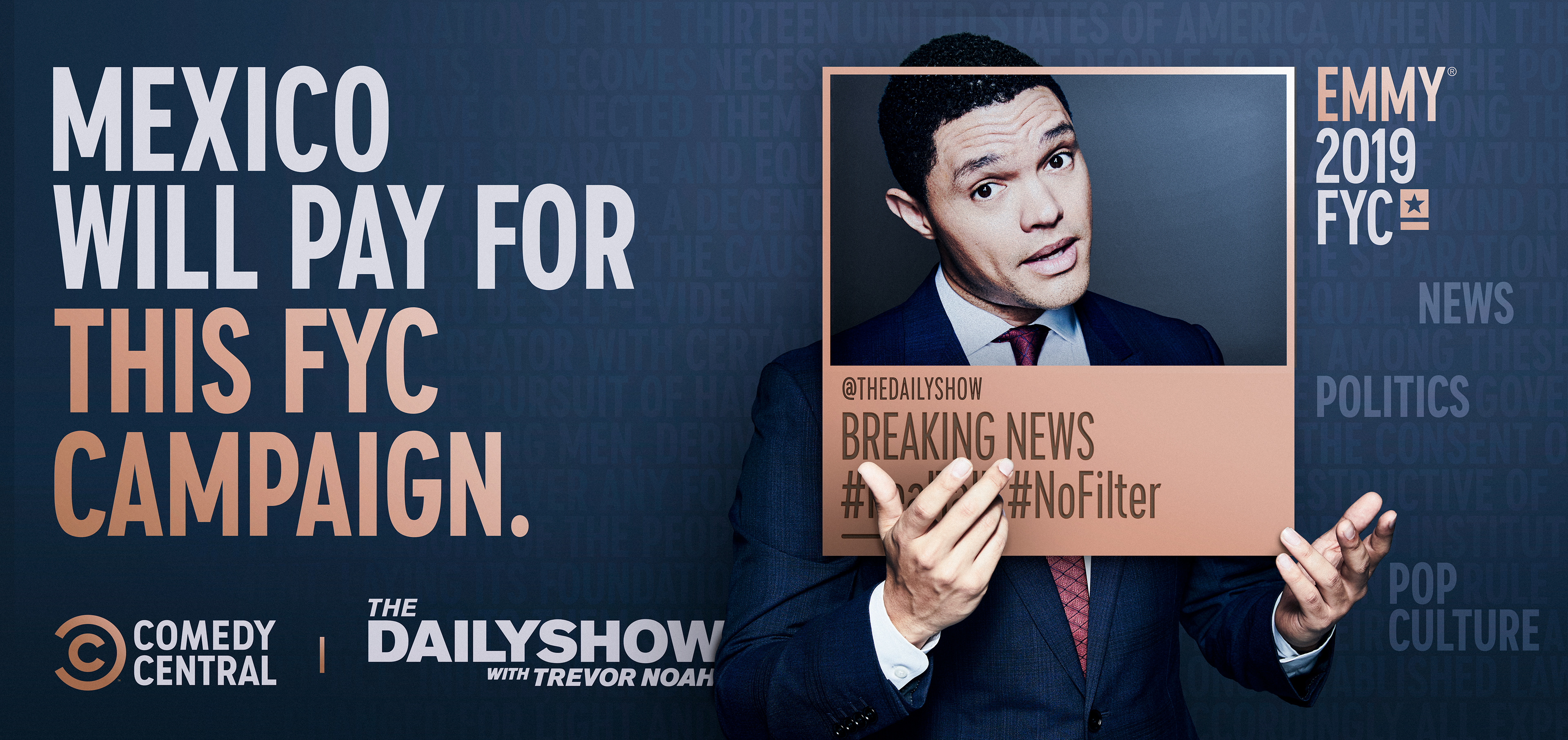 The Other Two
As the new kid on Comedy Central's programming block, The Other Two was created by former Saturday Night Live co-head writers Chris Kelly and Sarah Schneider. A scripted comedy produced by Lorne Michaels' Broadway Video, The Other Two stars Drew Tarver and Heléne Yorke as 30-something siblings who are chasing the Hollywood dream while their 13-year-old brother, Chase, becomes a teenie-bopper sensation.
More than anything, it was important for The Other Two to make a splash. The show premiere had aired with a considerable amount of buzz because of its SNL pedigree, so we wanted to make a positive impression with the Academy.
To cover our bases, we did two design options. Our first option (pictured below) catered to a more sophisticated and 'solid gold' vibe, taking cues from the the design vernacular of Billboard charts and scaled up press quotes. The creative rational behind this approach was an allusion to Chase's fame in the show.
Tonally, the second option tapped into a younger and more casual vibe, taking hints from social media aesthetics and referencing Chase's internet-fame seen in the show. Because of the nature of the Emmy's, the show creators were most drawn to our first option, as they felt the mood best captured the gravitas and prestige of the Emmy's.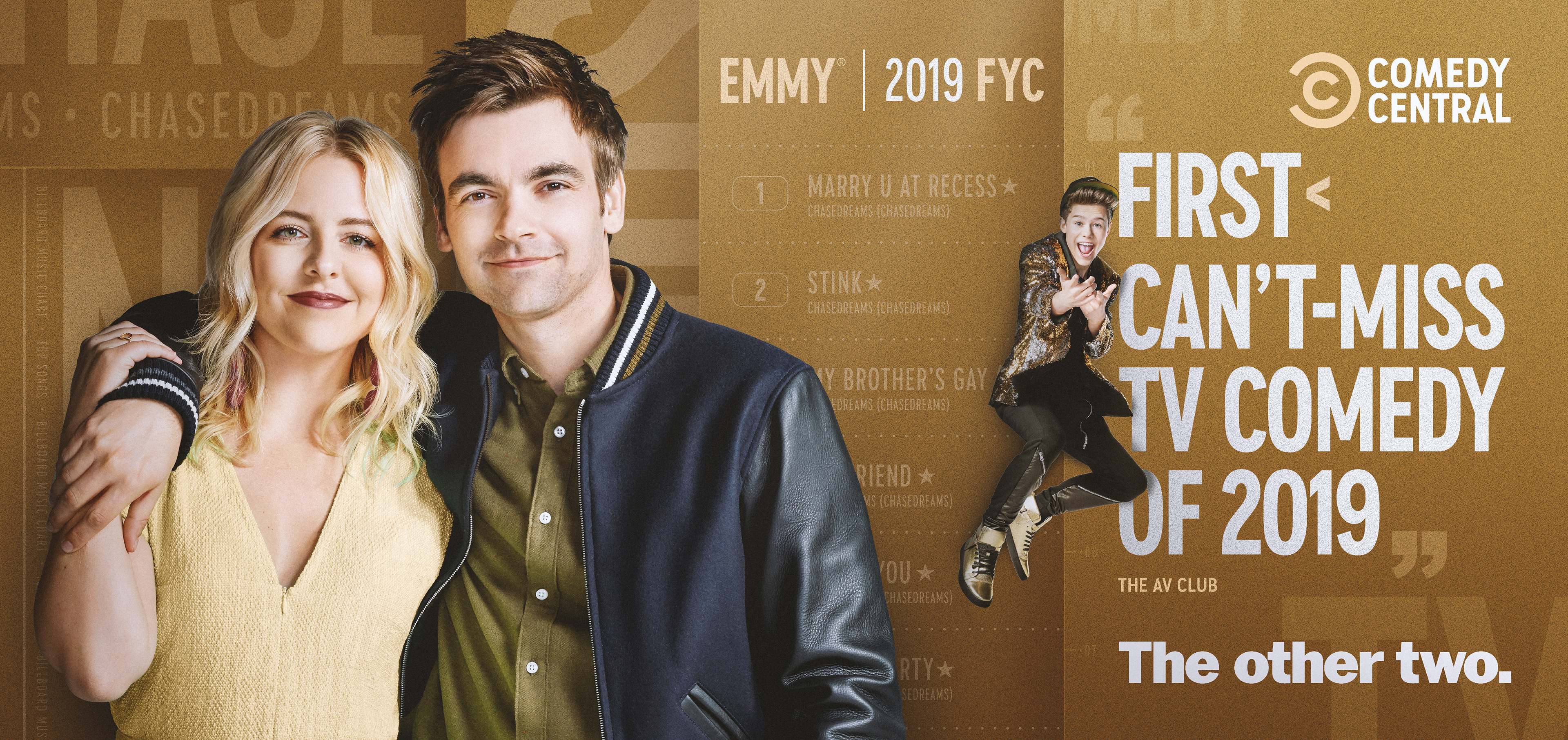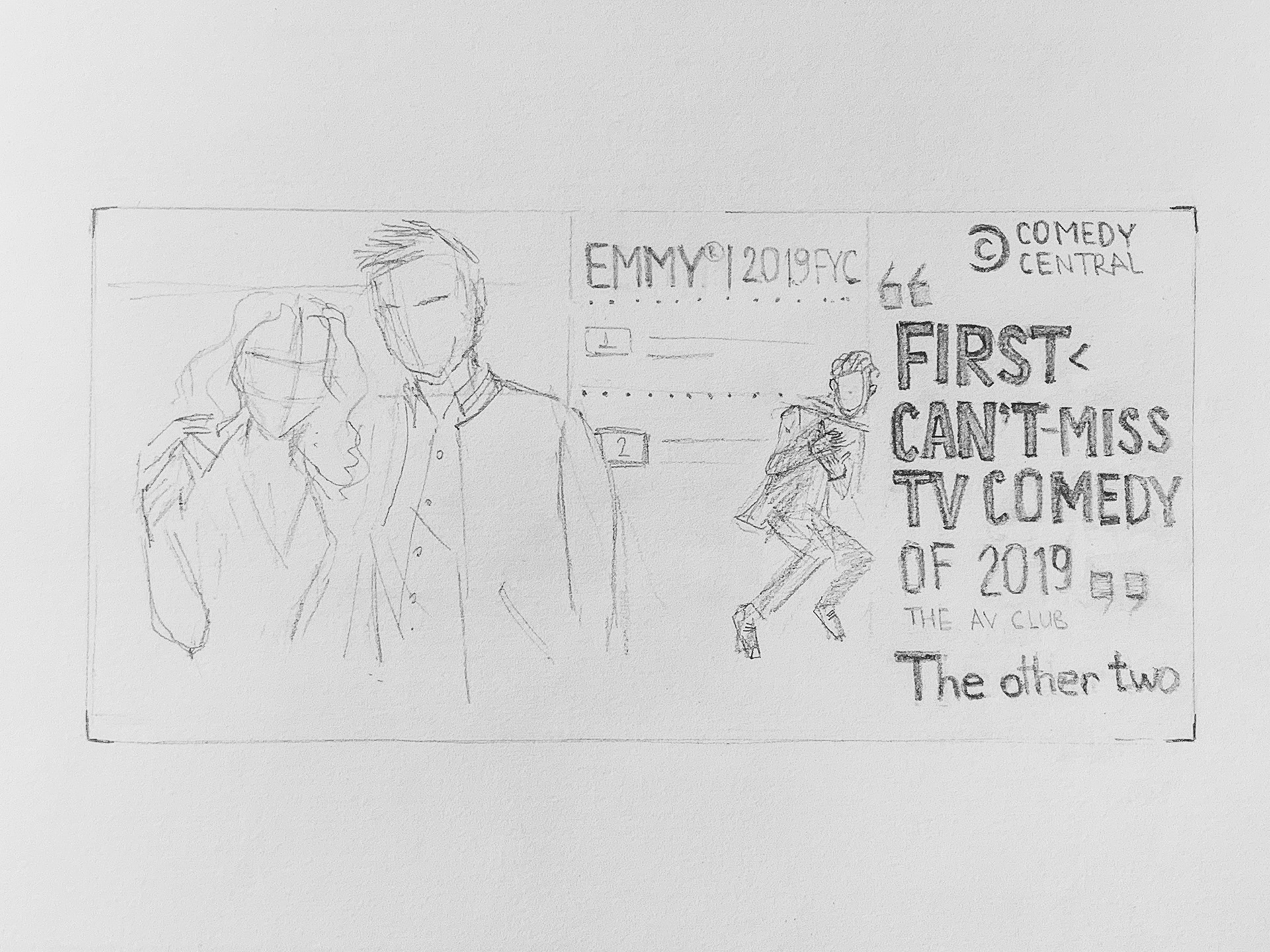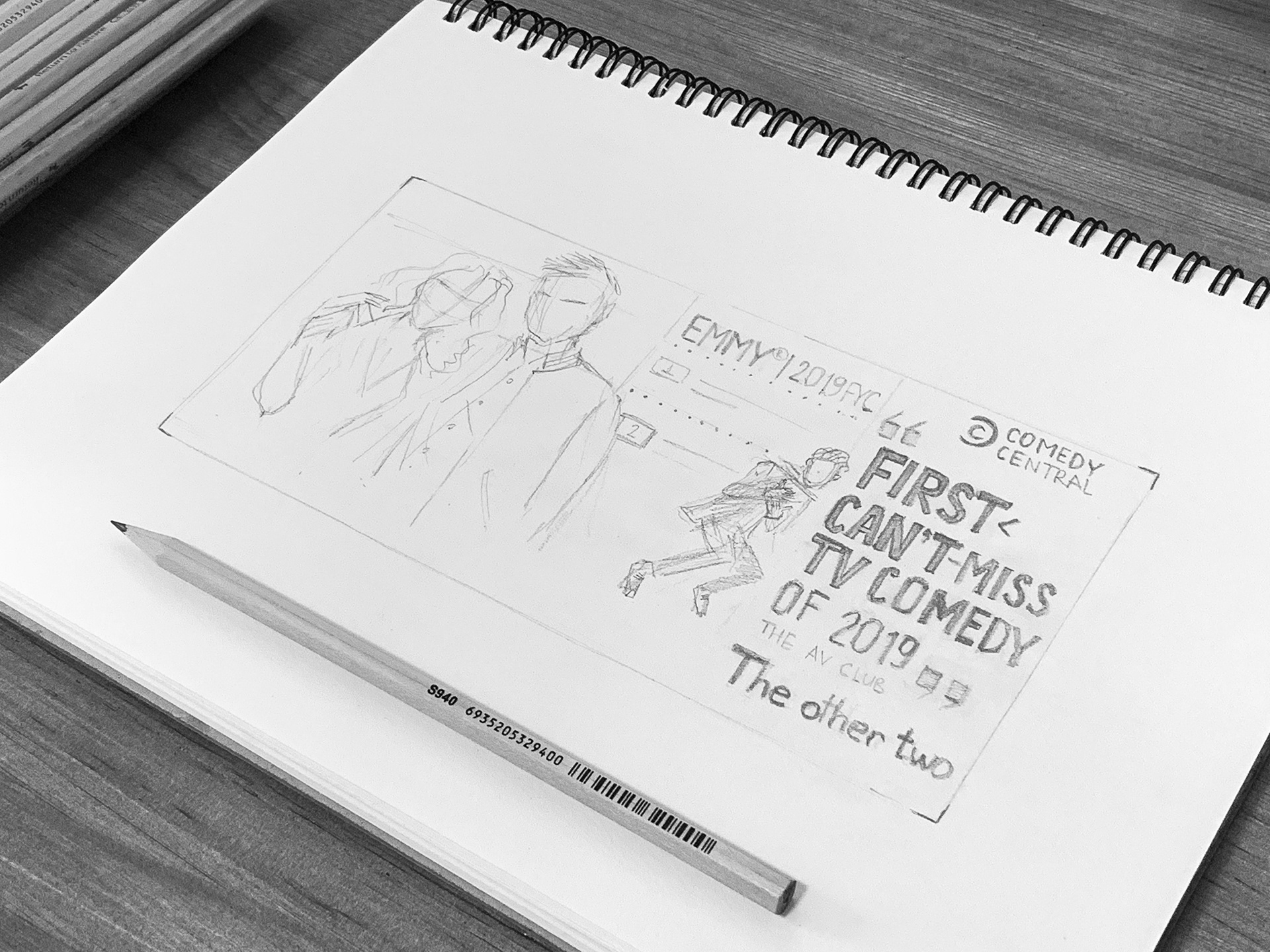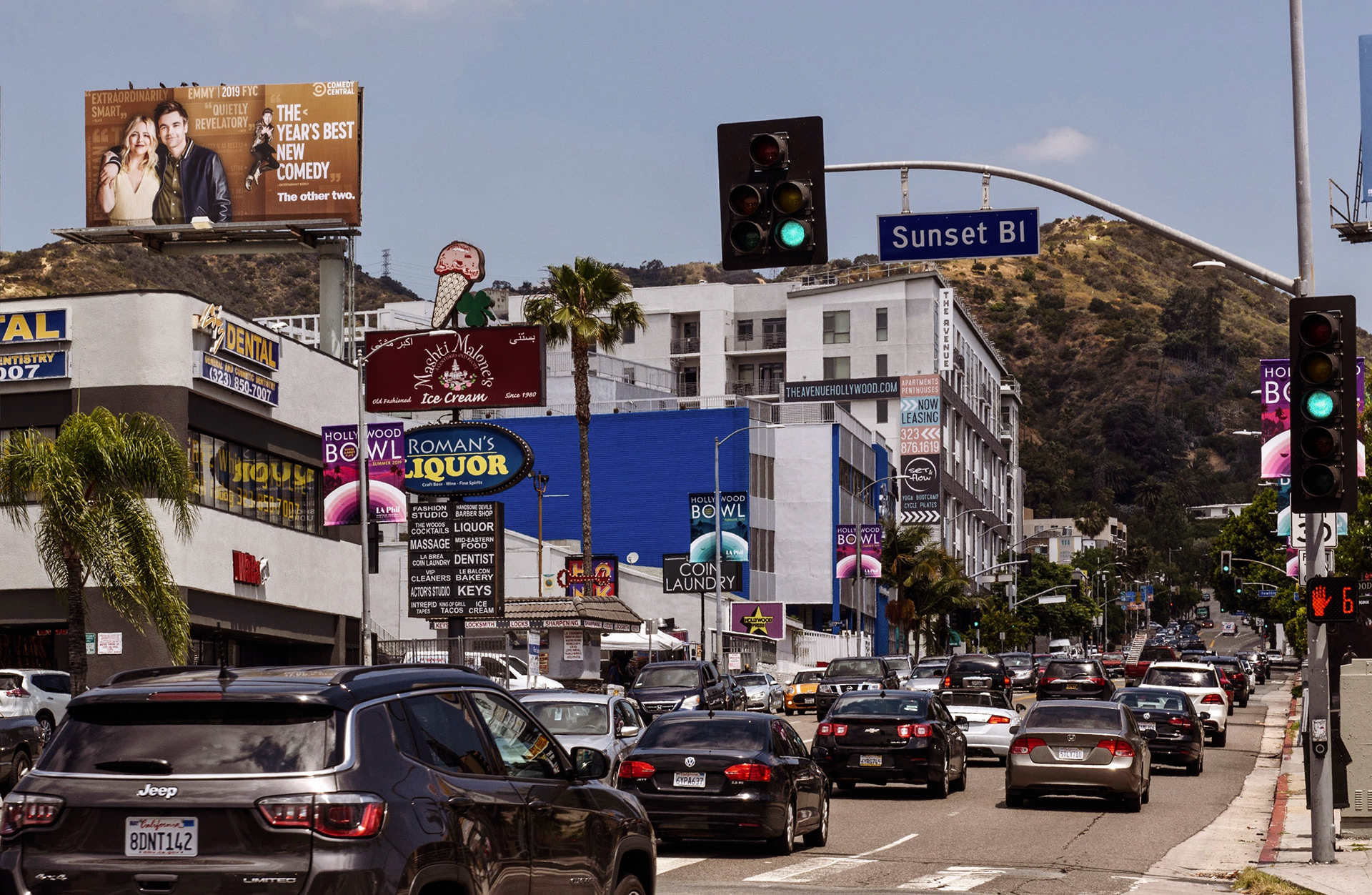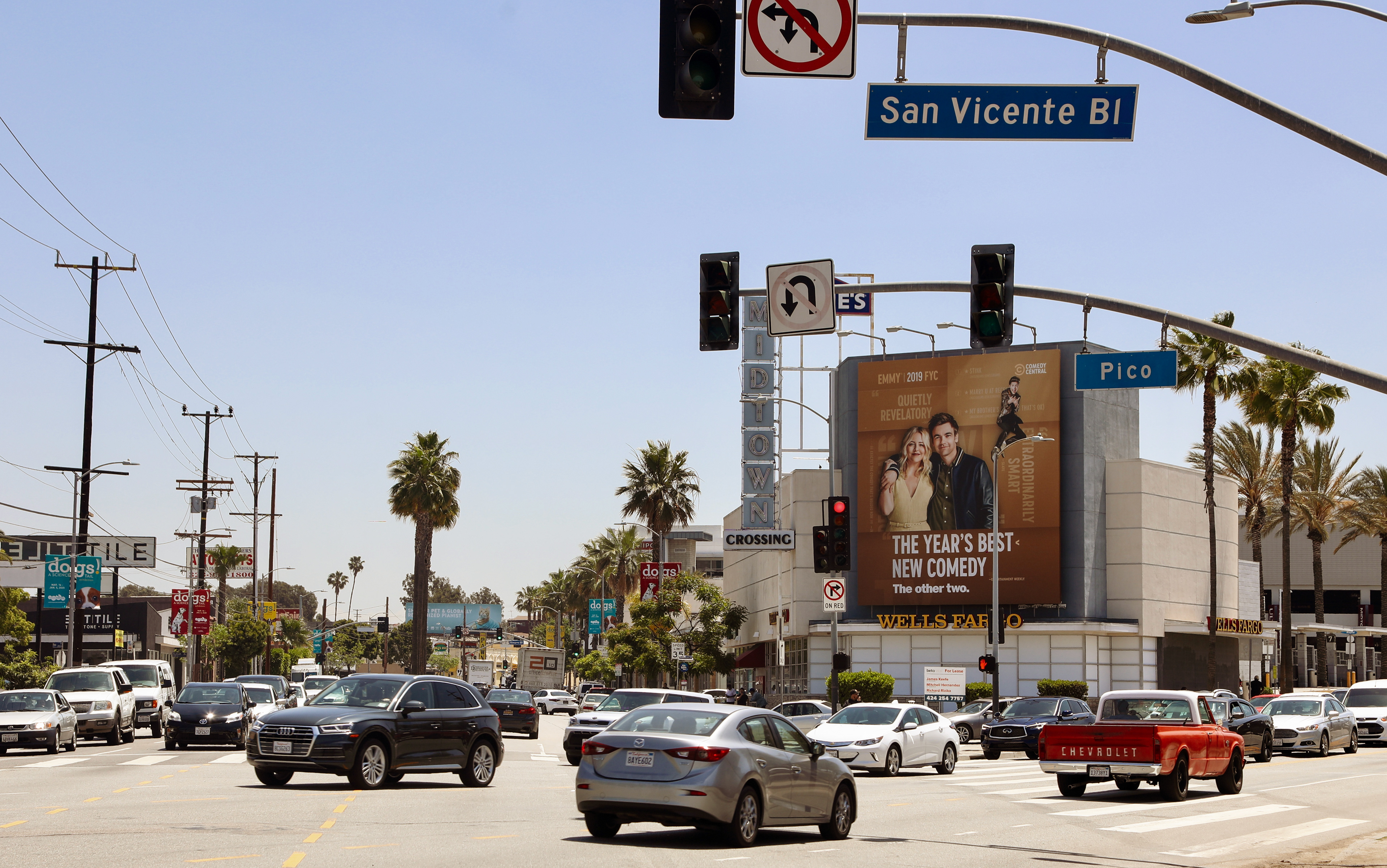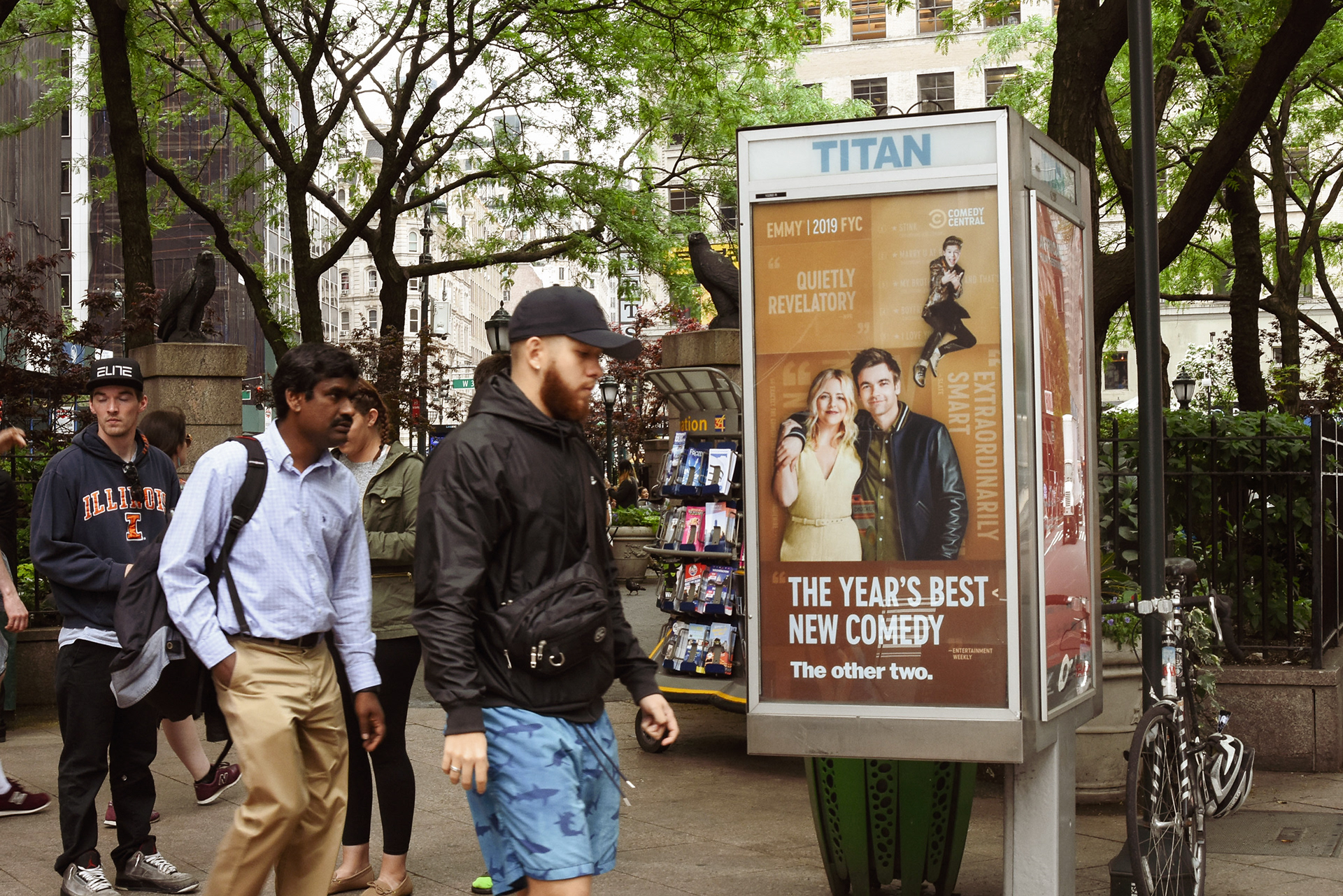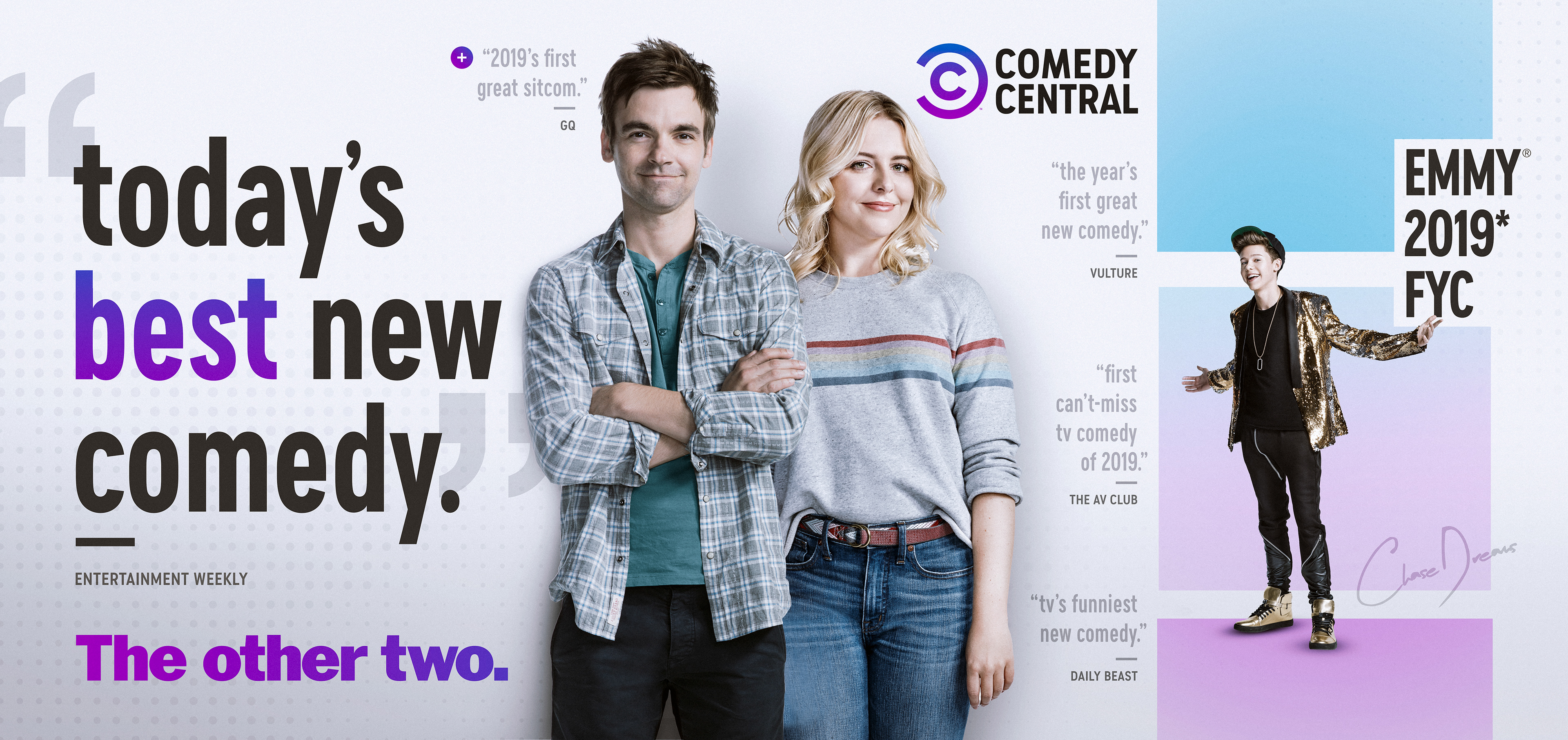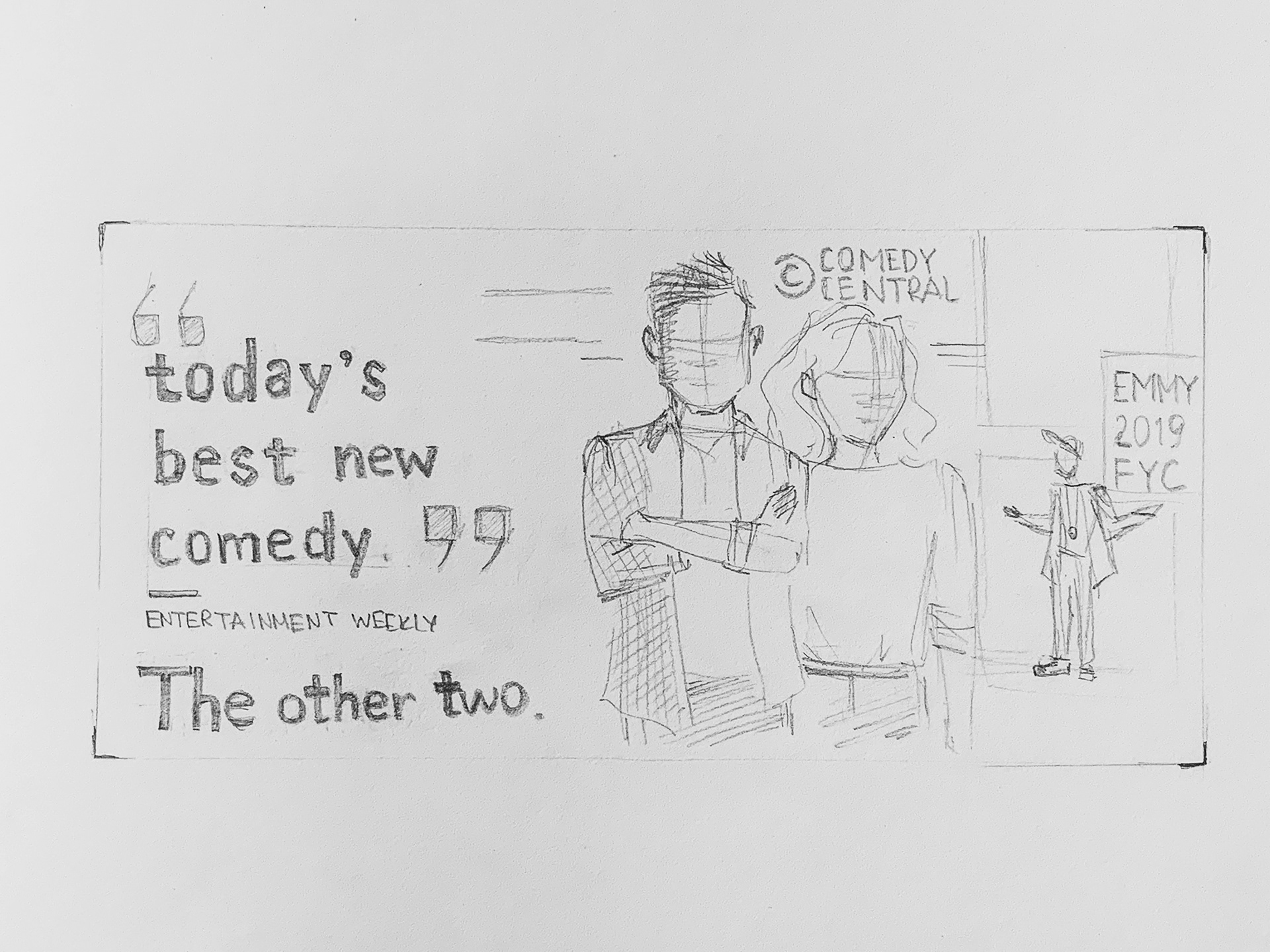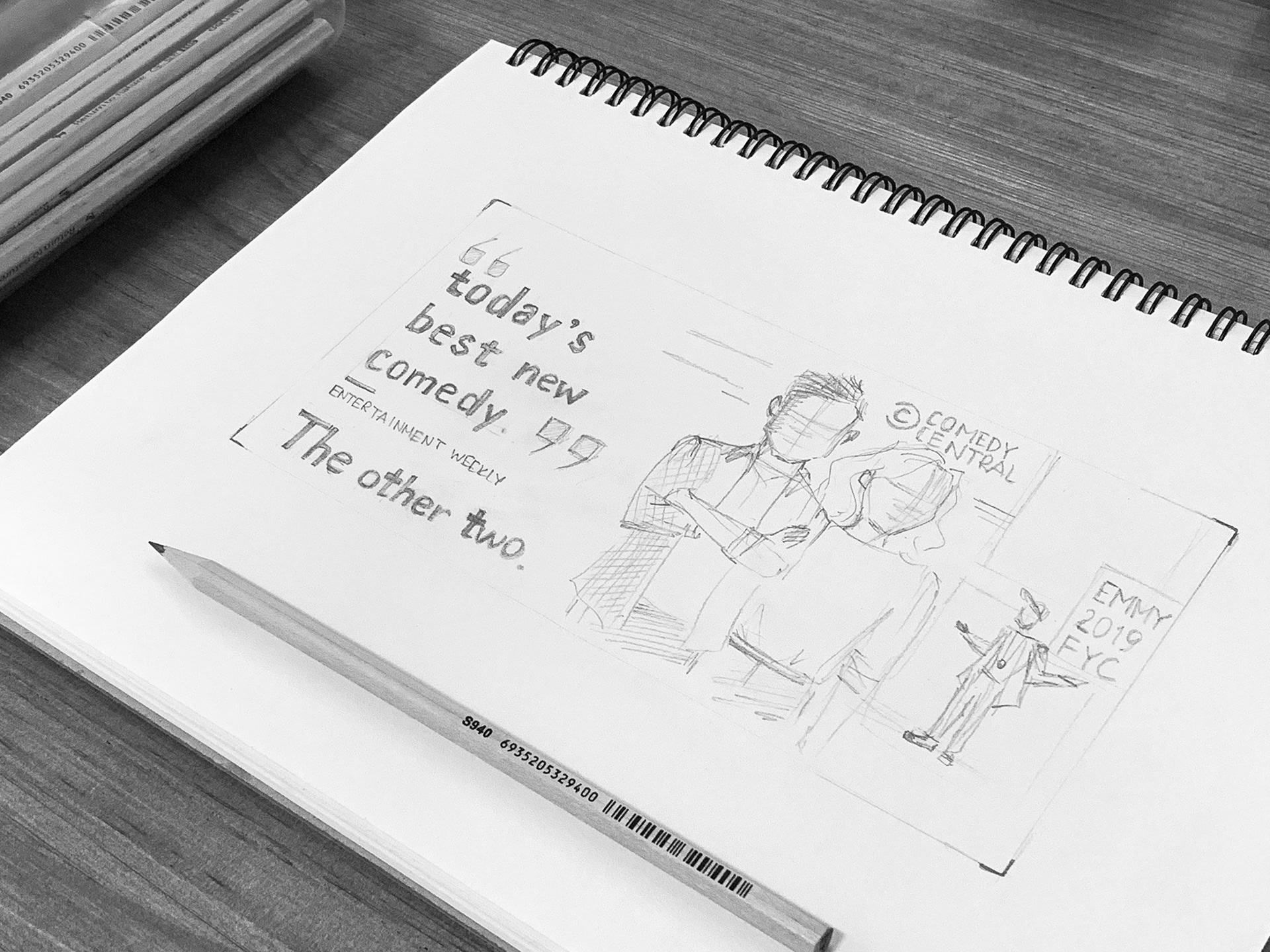 Broad City
In its final season on Comedy Central, Broad City wanted to make one last hurrah before leaving the airwaves after a successful 5 year run. As a fan-favorite for the network, we wanted to do everything we could to make the show stand out. Since its inception, the shows branding had relied heavily on artwork created by illustrator Mike Perry. To dress things up for the award season, we wanted to maintain the indie-cool vibe of the show, while exploring new visual territory that wasn't so reliant on illustration as a crutch for good design.   
Differing from The Daily Show and The Other Two — where we felt were multiple design options were needed — for Broad City, we rallied firmly behind one direction. The idea behind the look of the Broad City key art was — what we called internally — a Brooklyn Emmy Party. 
Seeing the girls posed against a white brick wall with neon-lit lettering beside them and balloons at their feet evoke an industrial feeling, incorporating a judicious addition of party decor in an otherwise scant space. Above all, we wanted to keep it simple, not veering too far away from the stripped down nature of the show, but finding subtle — albeit branded — ways to weave in some glamorous accents. The combination of bold type, hot pink neon and haphazardly scattered white balloons felt like a stylish and modern approach to the art.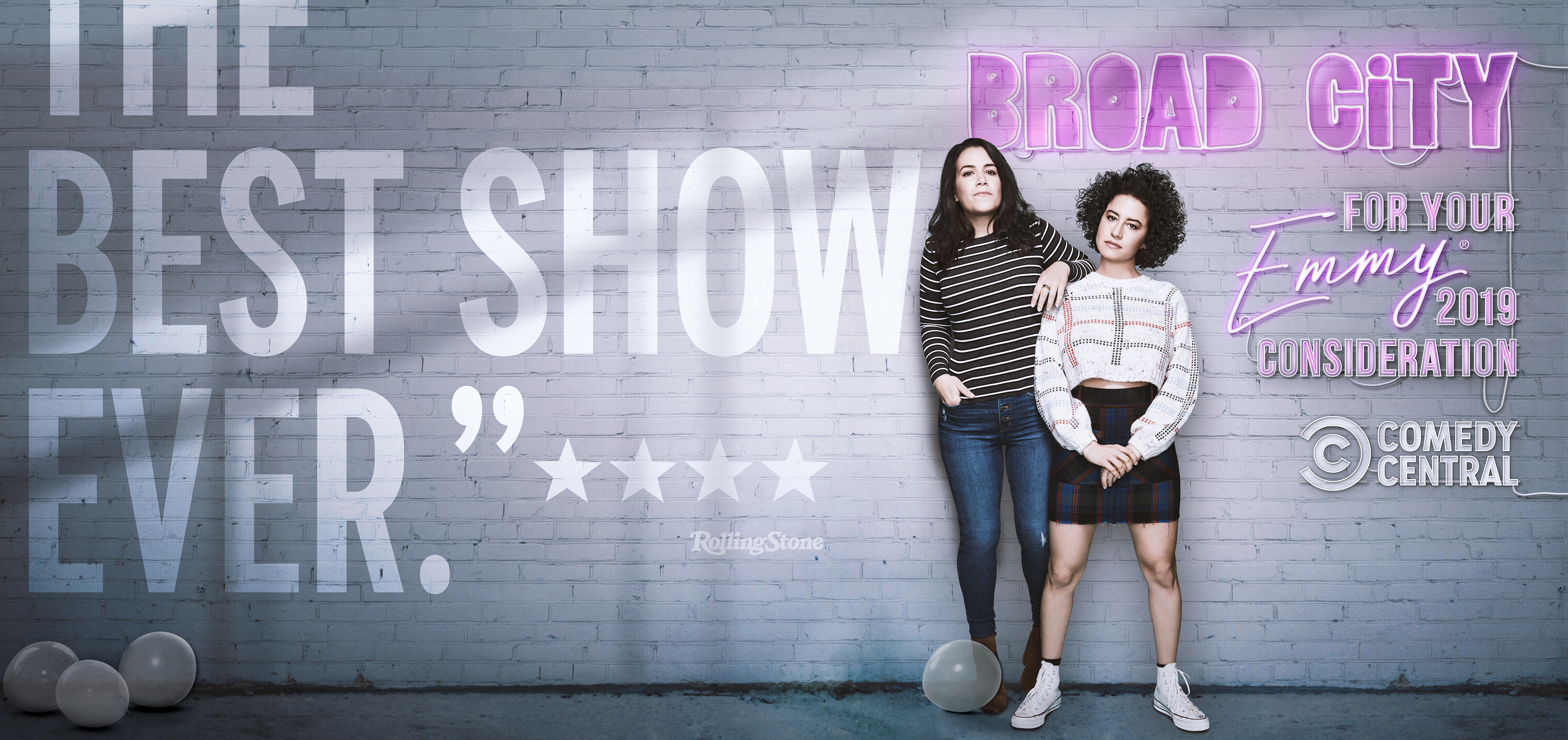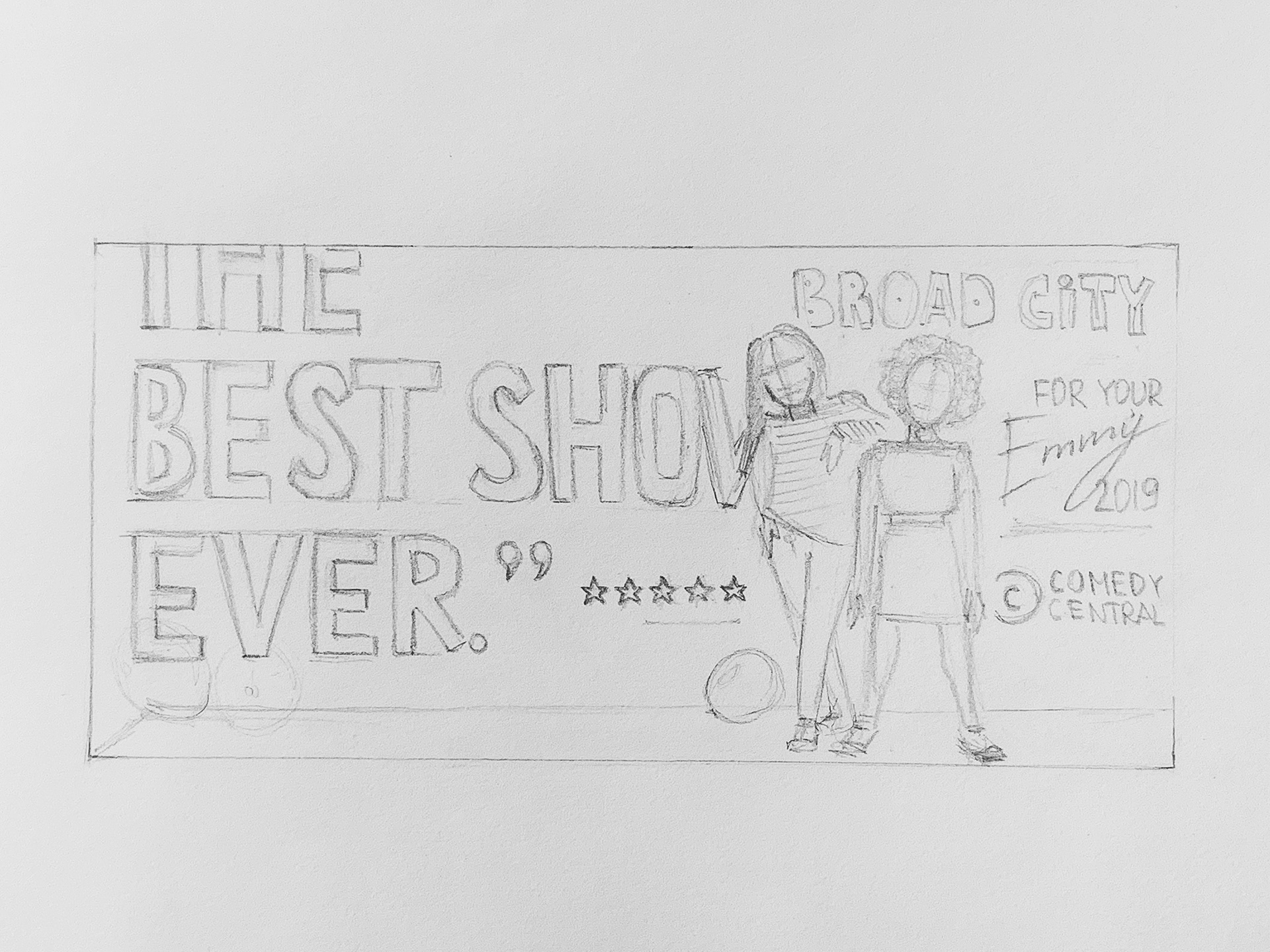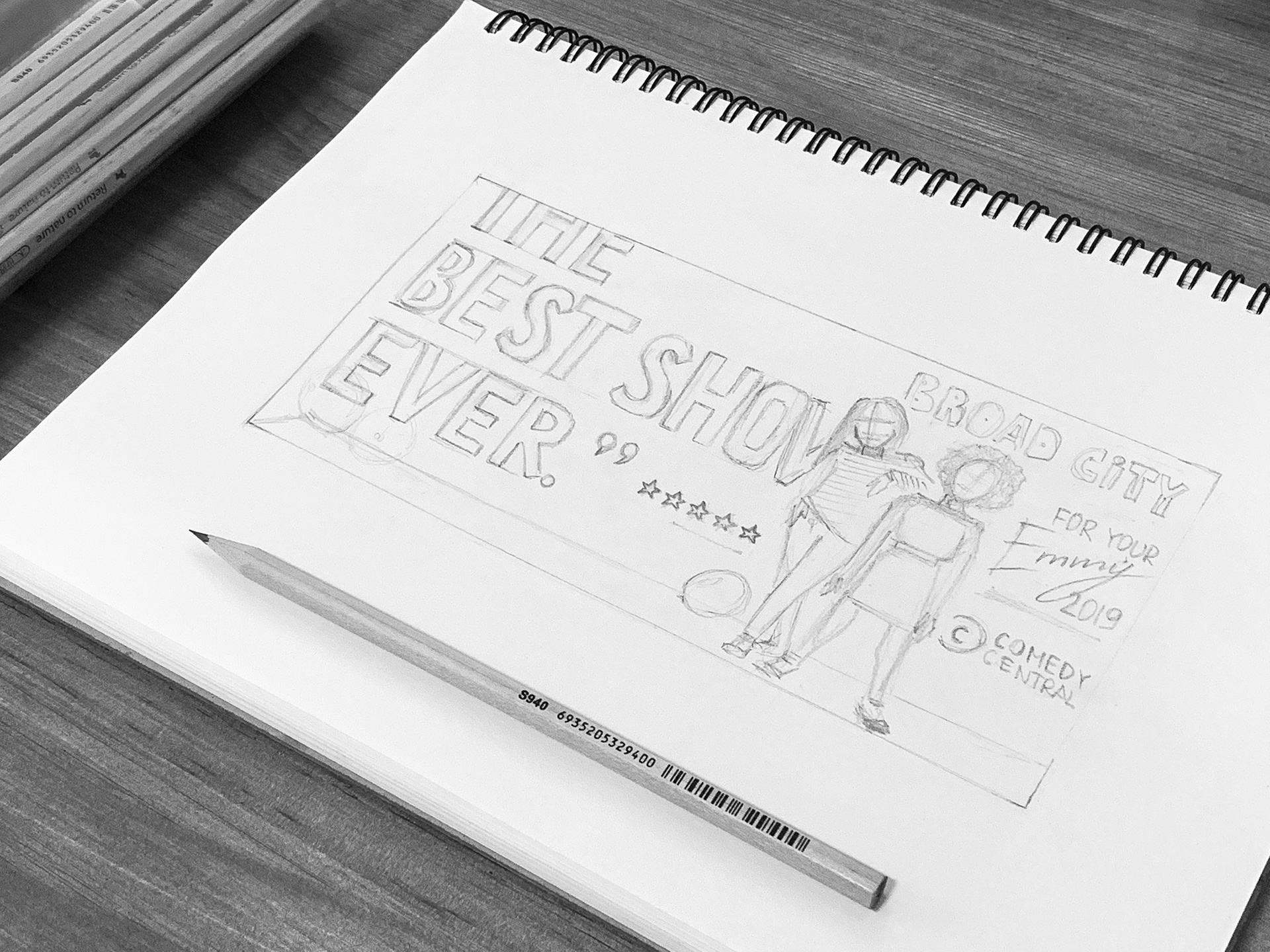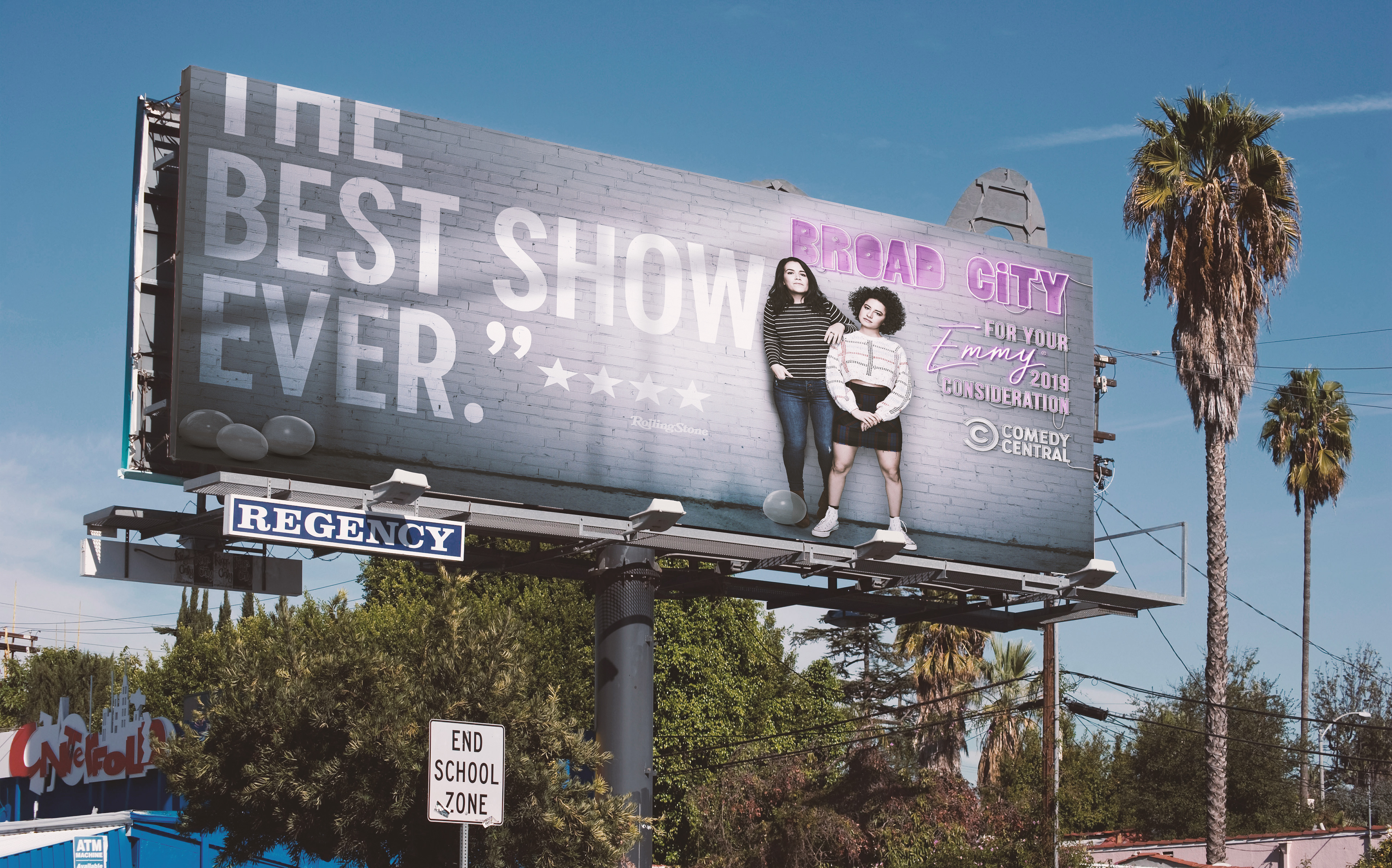 Corporate
In its second season, Corporate has mastered the form of dark humor. In the show, the lead characters, Jake and Matt, played by Jake Weisman and Matt Ingebretson, fumble their way up the corporate ladder. Through the day-to-day challenges of working at multinational conglomerate, "Hampton Deville," the Junior Executives sell their souls in the all too toxic environment of Corporate America. 
Clearly, we wanted the art to capture this morbid sentiment, implementing a 'money' green palette with accents of metallic white. Behind the talent is a type wall that spells out popular jargon and buzzwords of corporate culture, such as "synergy," while also threading in descriptive critic-speak language that describes the show.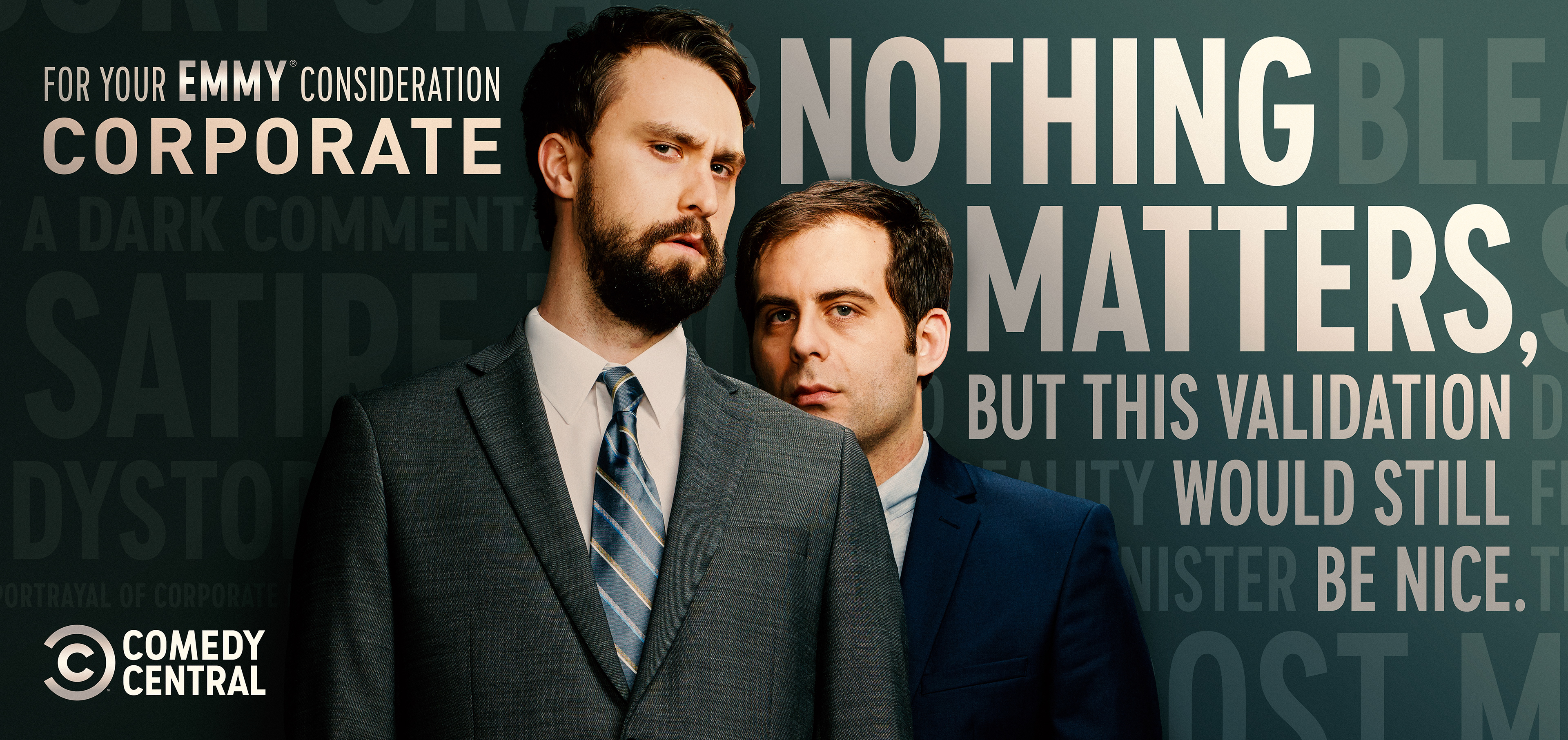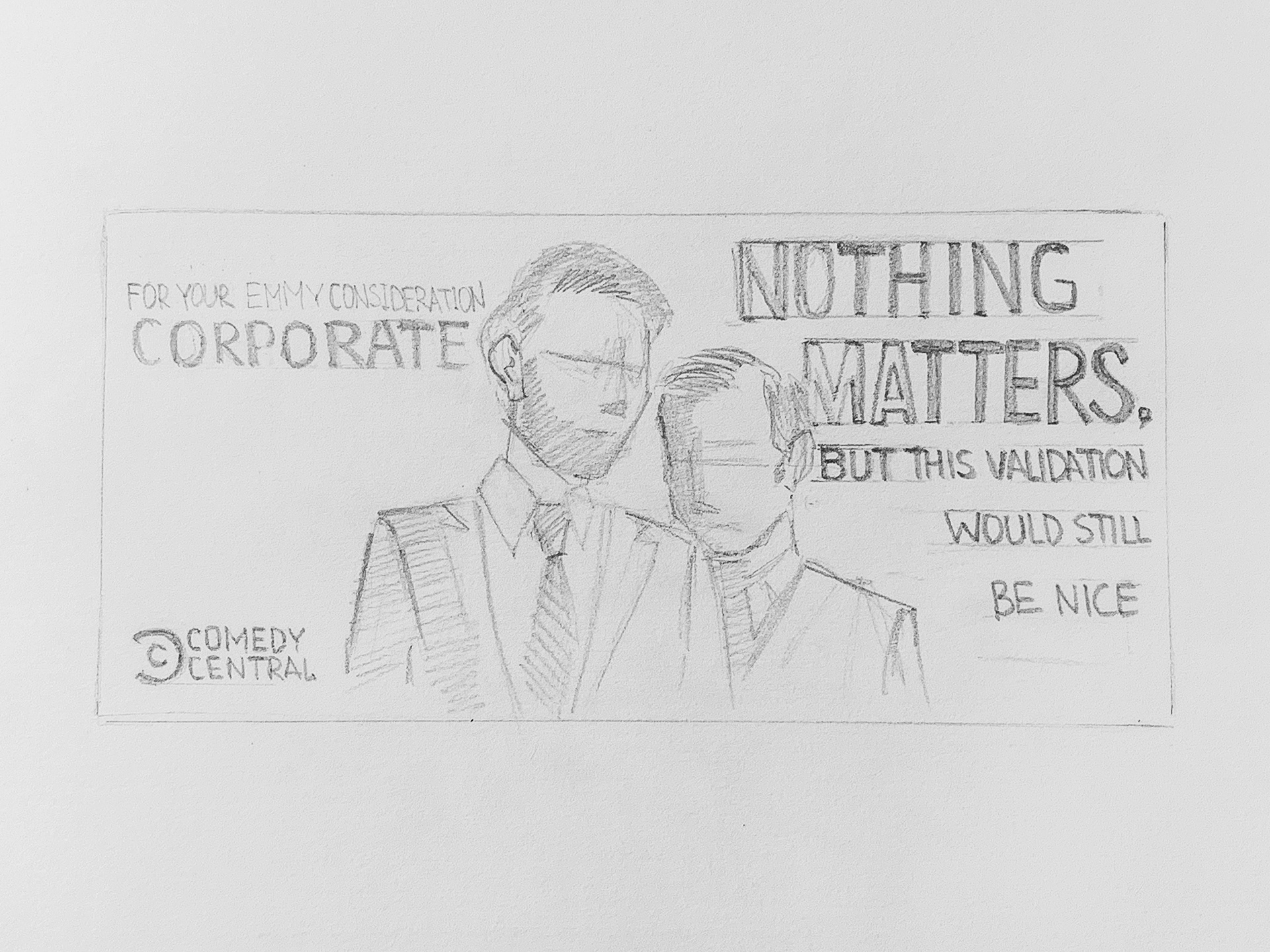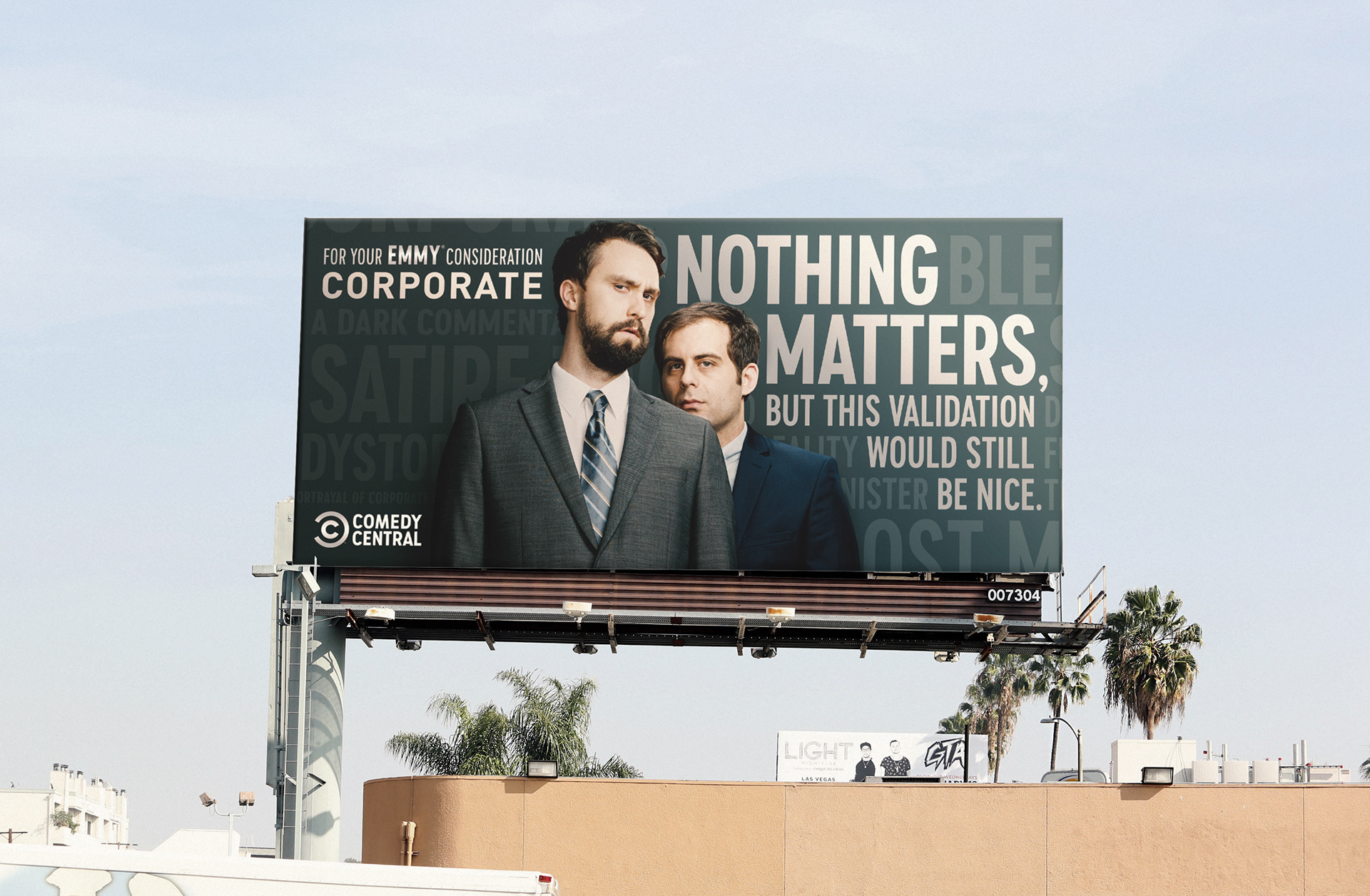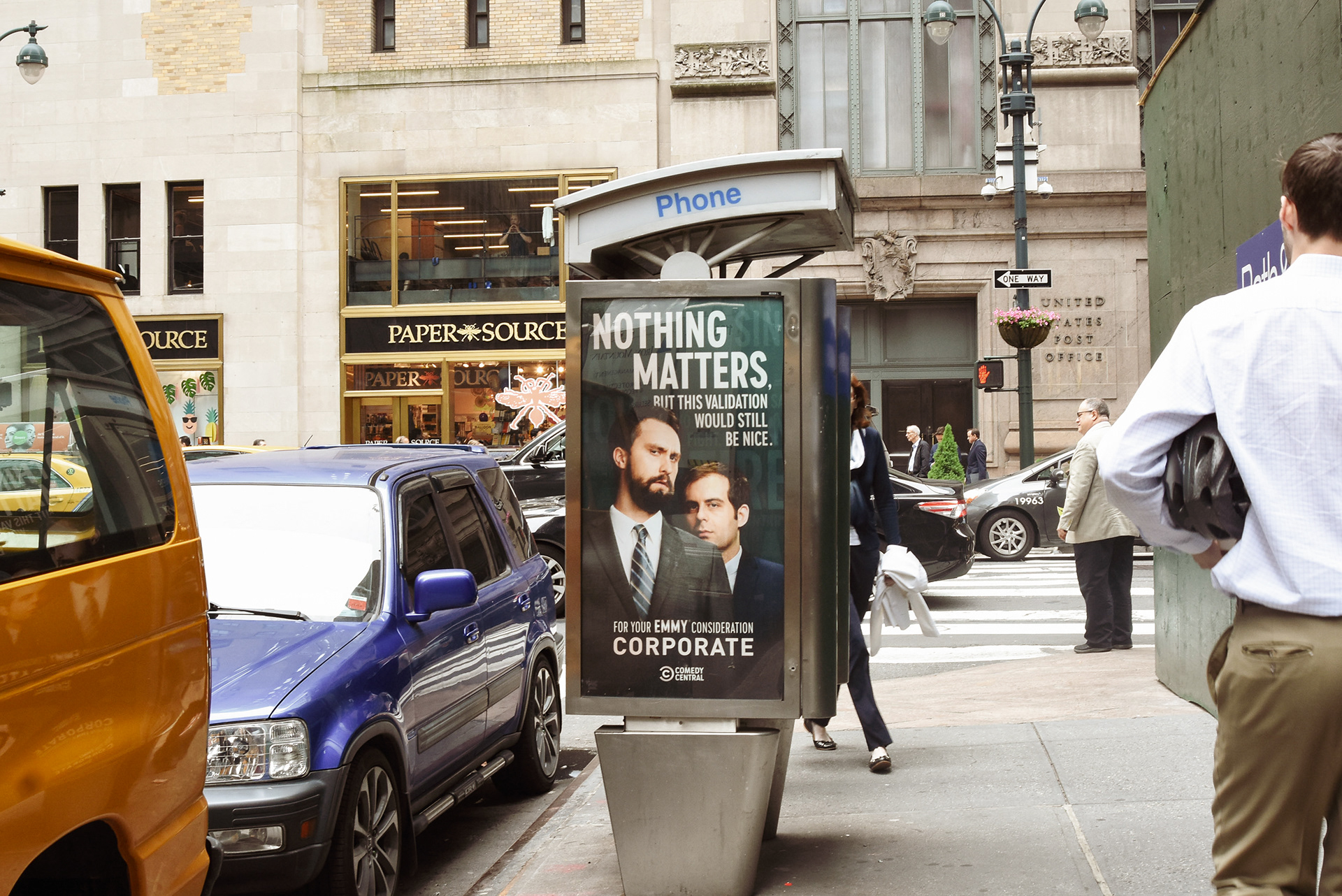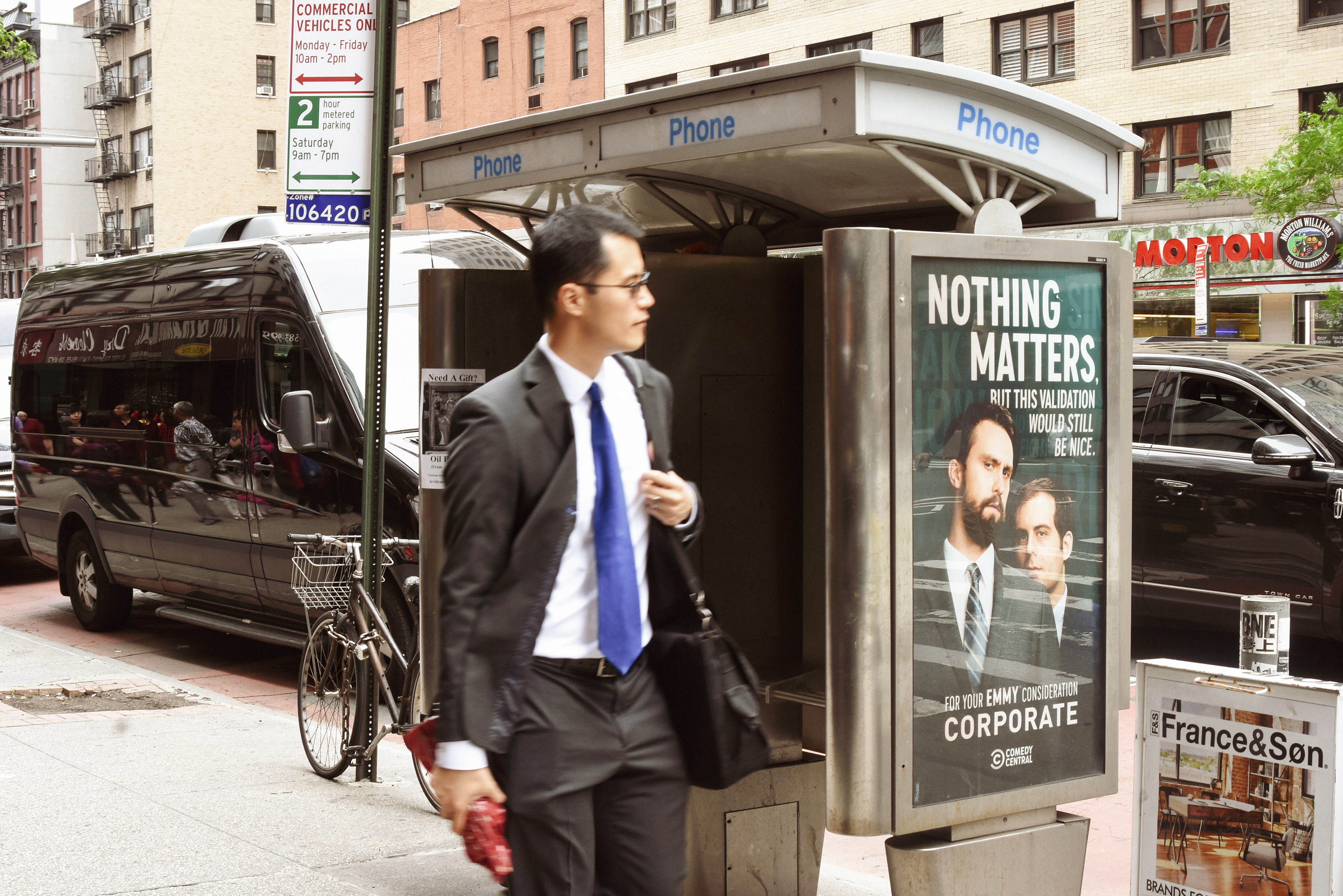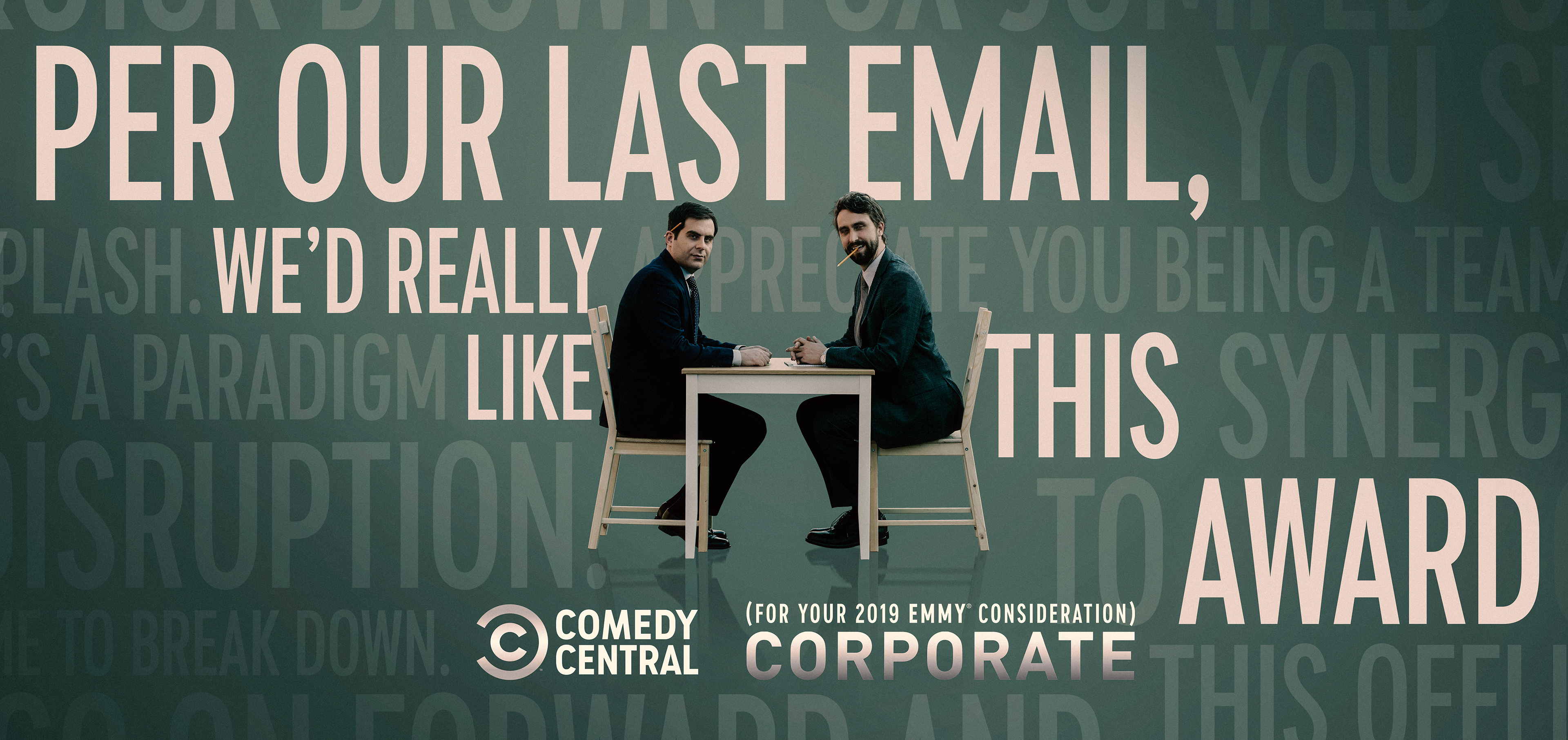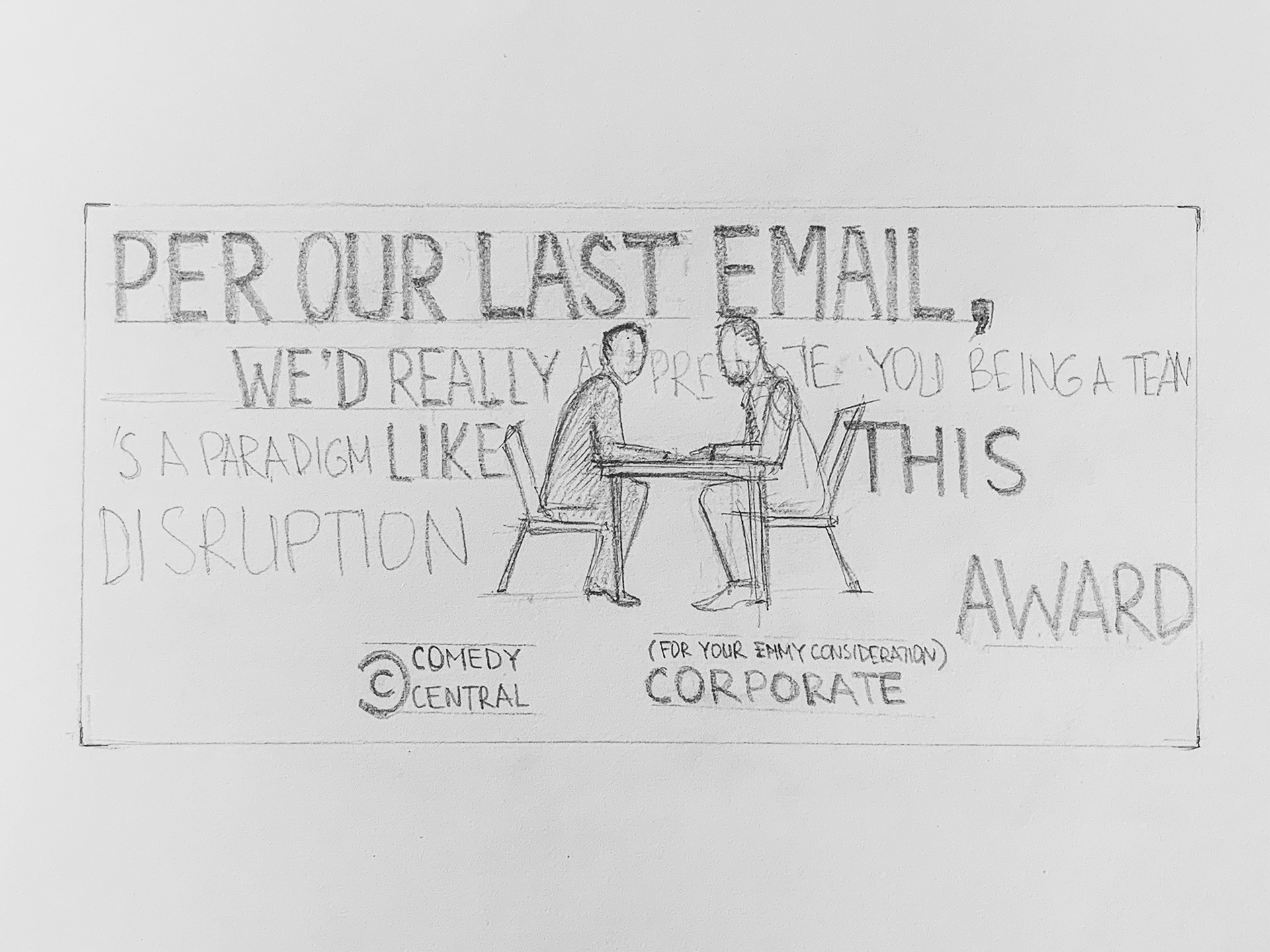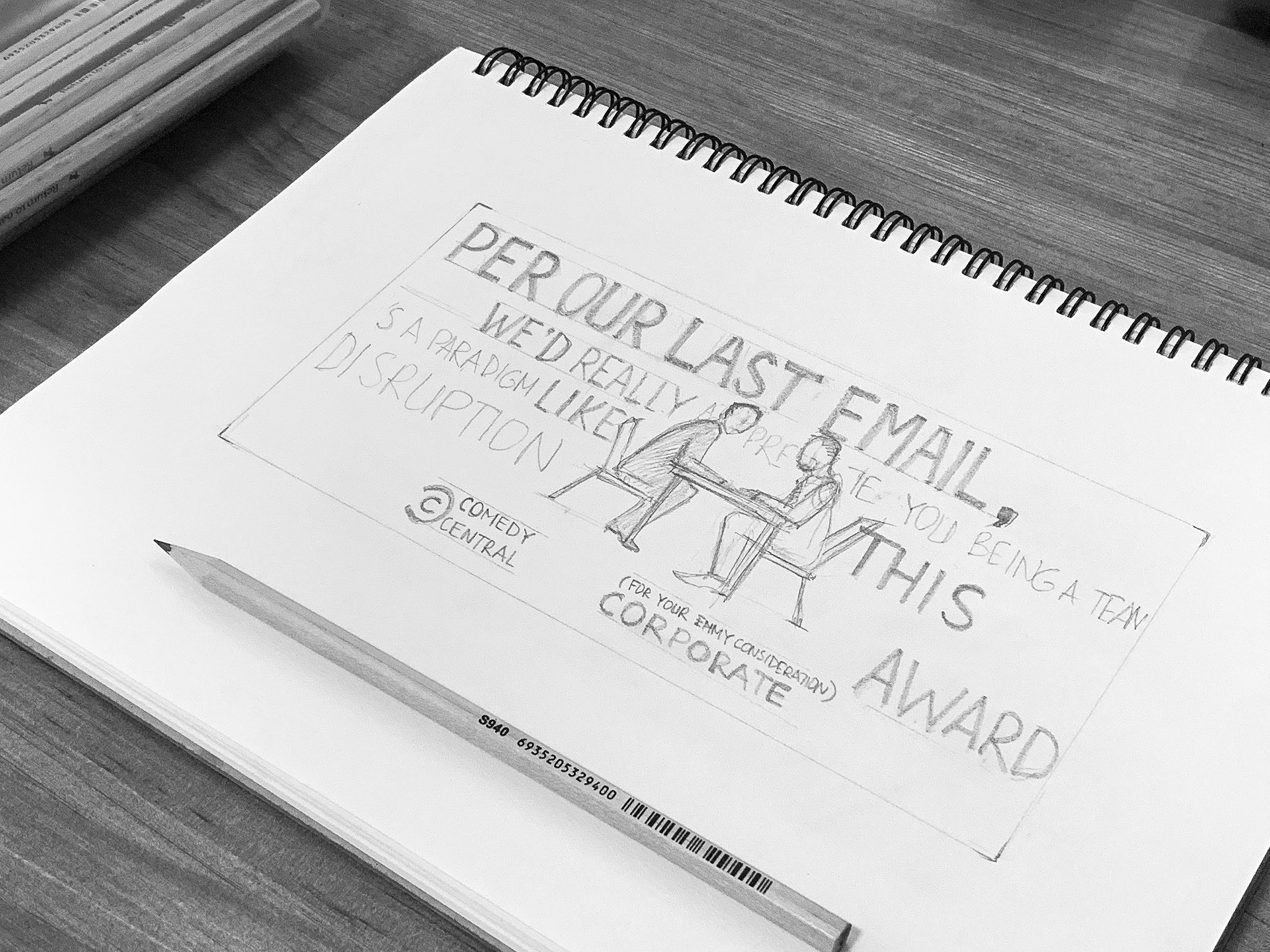 Last But Not Least
In throwing our most concentrated efforts behind The Daily Show, The Other Two, Broad City, and Corporate, we also recognized that the network is home to several other shows well worth Emmy praise. In this, we selected The Jim Jefferies Show, Tosh.0, and South Park as shows we wanted to put fourth to the Academy, but in doing so, create a consistent and modular design aesthetic across each of the three properties.
With this in mind, we came up with the idea of headshots — yes, headshots — as a consistent thread in our design system. In this simple and elegant approach, we would feature a headshot from each shows main talent and composite them in a sleek and minimalist world, allowing the editorial tagline to take center stage.
The Jim Jefferies Show
Jim Jefferies hosts a weekly talk-show where he expresses his unique — and sometimes controversial — point of view on American culture and politics. Hailing from Australia, Jim offers up a fresh perspective on news of the day, while delivering his viewpoint with a refreshing and charismatic charm.
In sticking with our theme of a modular headshot system, we selected one of the more dashing shots of Mister Jefferies to carry the minimalist structure of the key art. In hopes to swoon the Academy, Jim's gaze is a disarming tactic that softens the blow of the snarky tagline. ​​​​​​​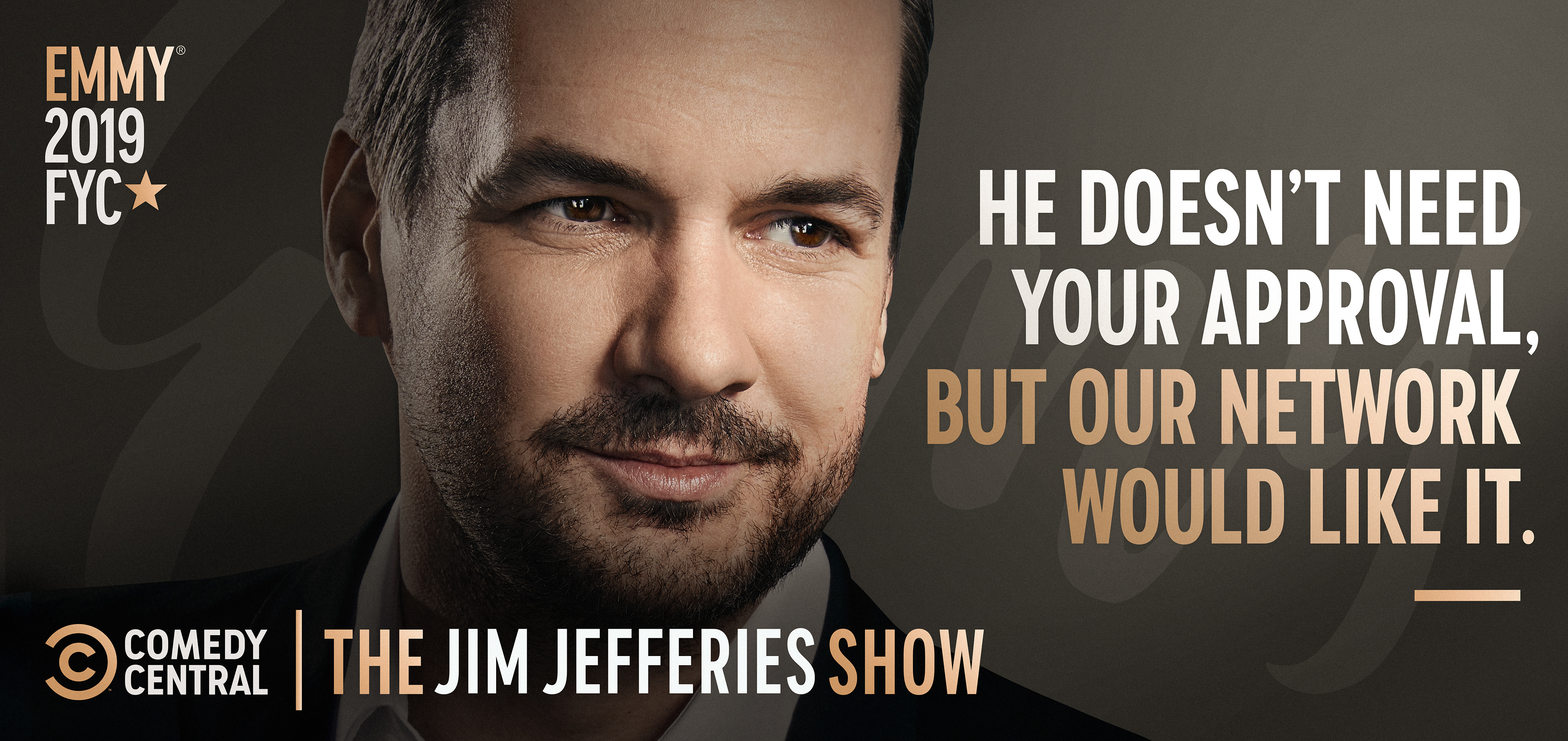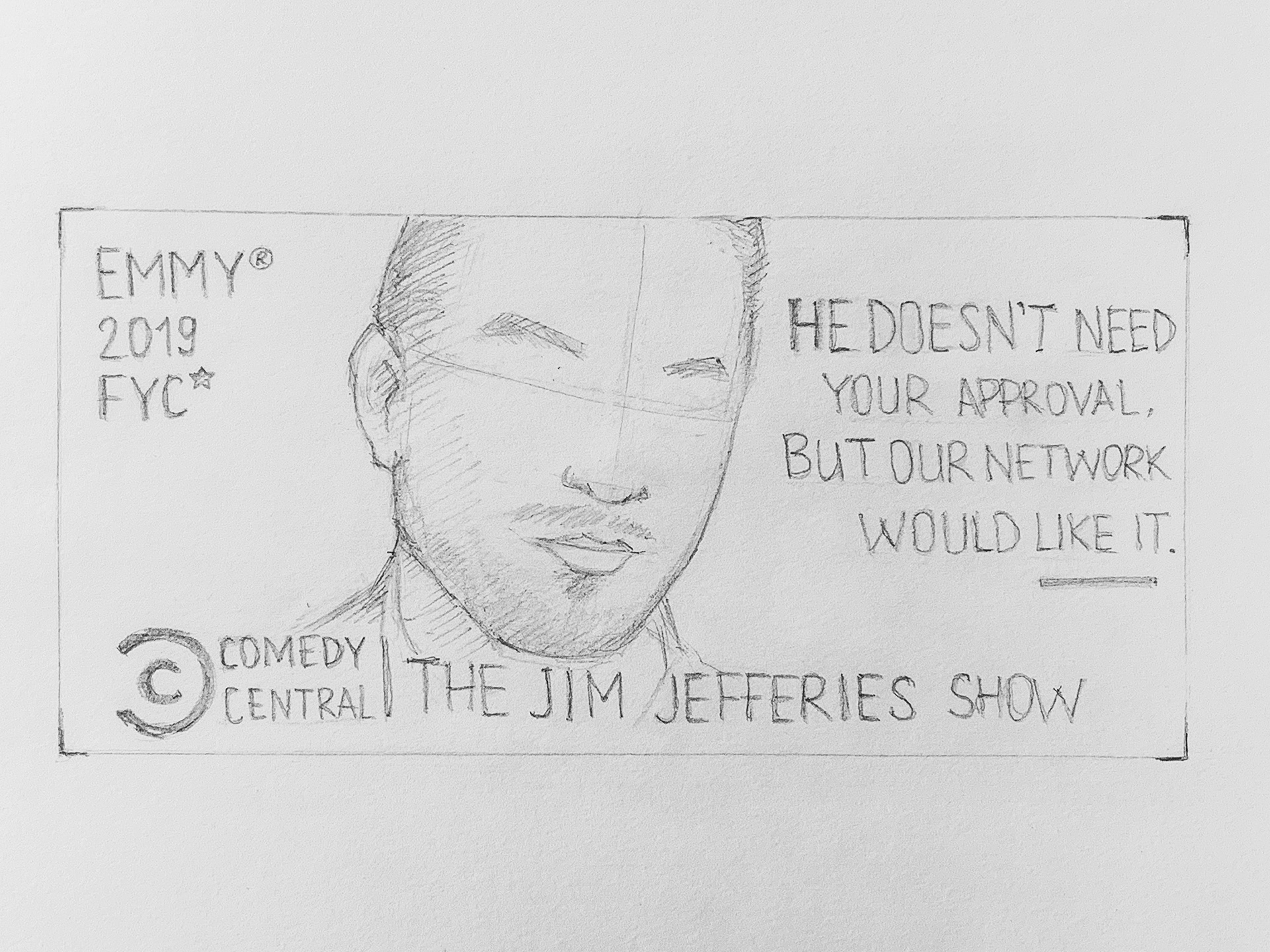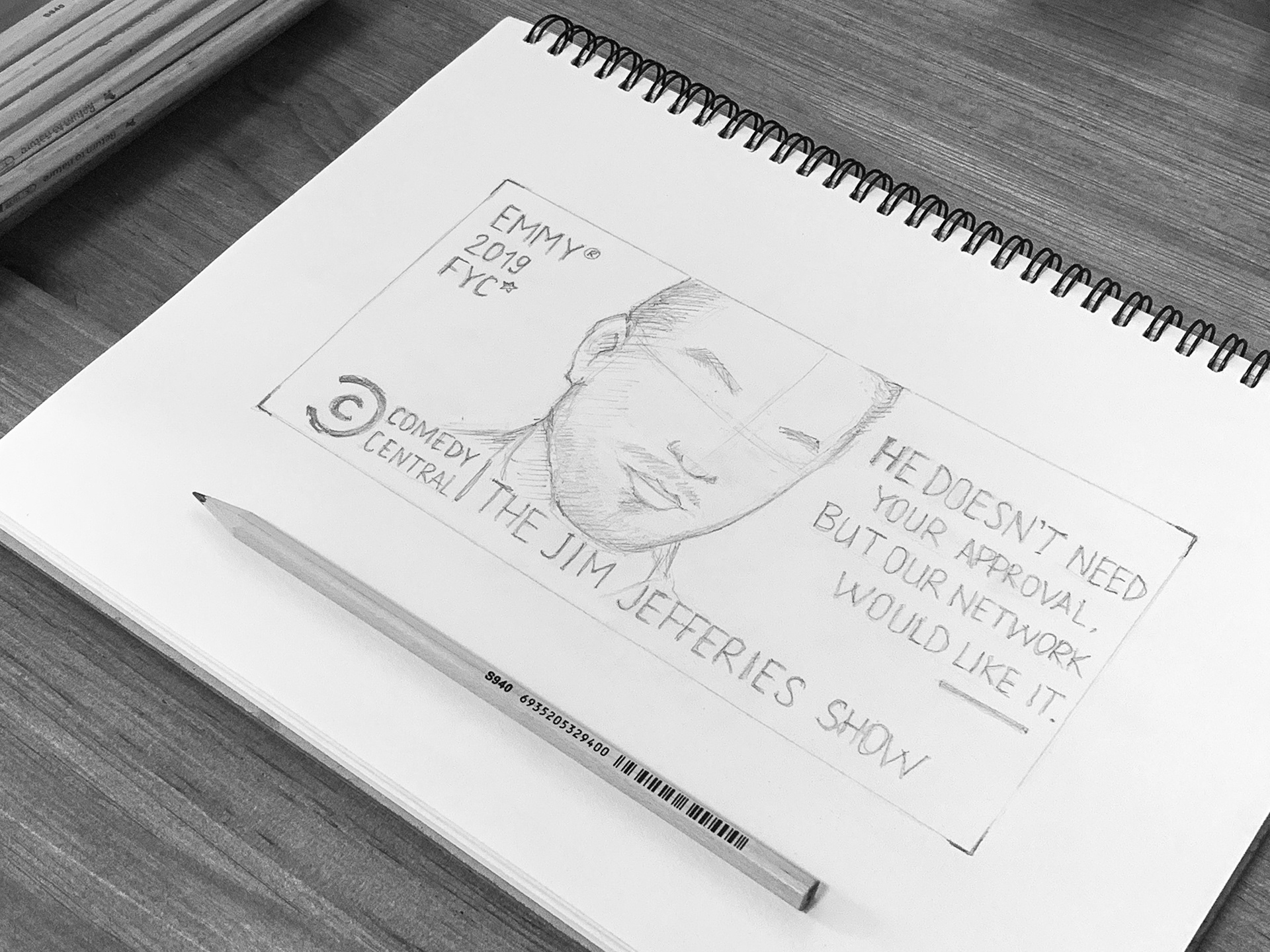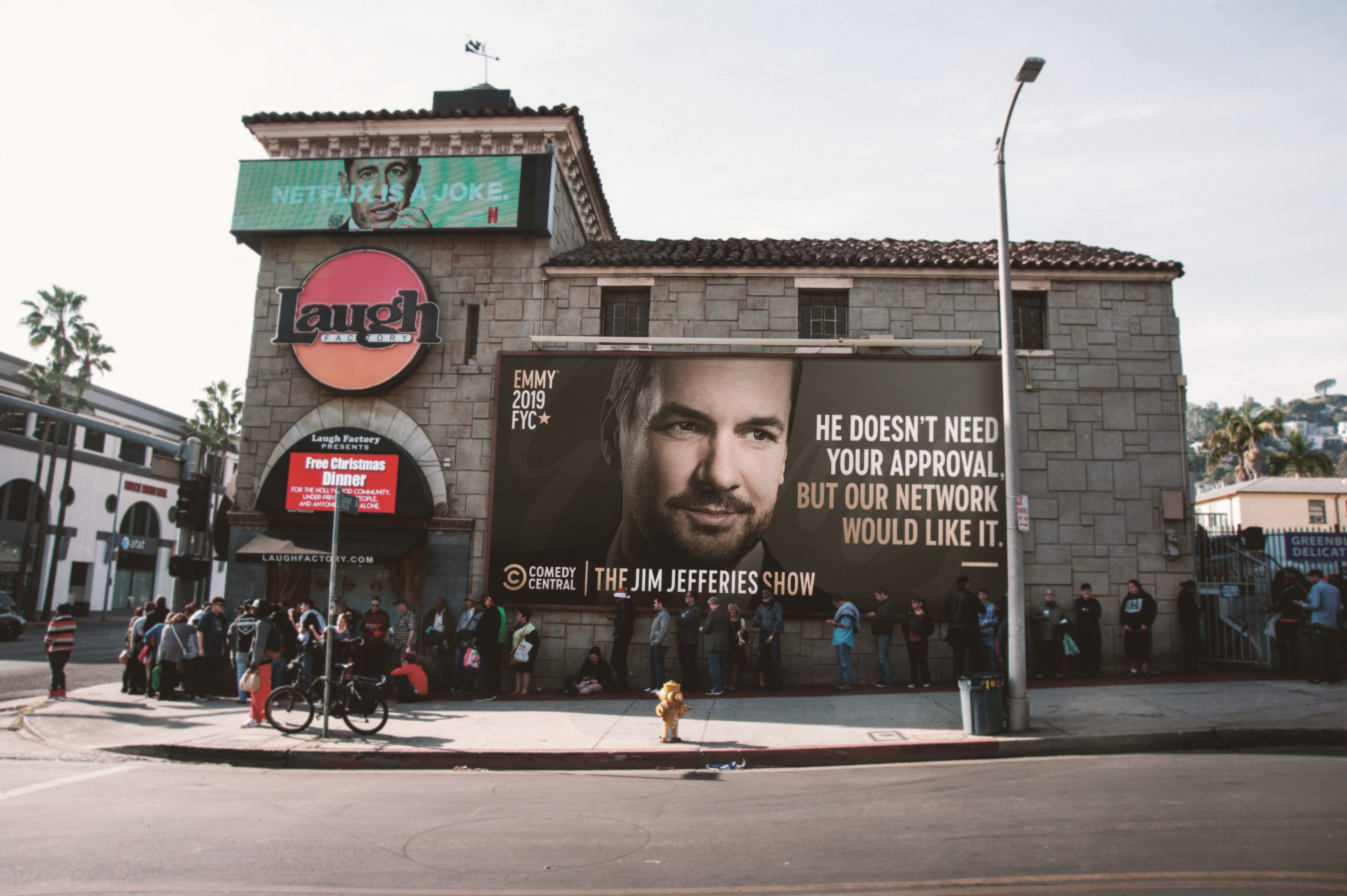 Tosh.0
Love him or hate him, Daniel Tosh maintains a fervent and dedicated fanbase to his smart-ass brand of humor. His show, Tosh.0, has been a constant favorite on Comedy Central, drawing in viewers with its intentionally low production value and sadistic commentary. Serving up a buffet of profane internet clips, Tosh never fails to insult with his trademark deadpan delivery.  
As the loud and proud bastard child of Comedy Central, we wanted to select a photo that expressed Tosh's straight-faced expression and pair it with a tagline that summed up the sarcastic attitude of the show. For us, the key challenge was to strike a balance between being anti-establishment, but also asking for a nomination, basically. Doing that in a way that still maintains the integrity of the show, while not appearing to pander, was the goal.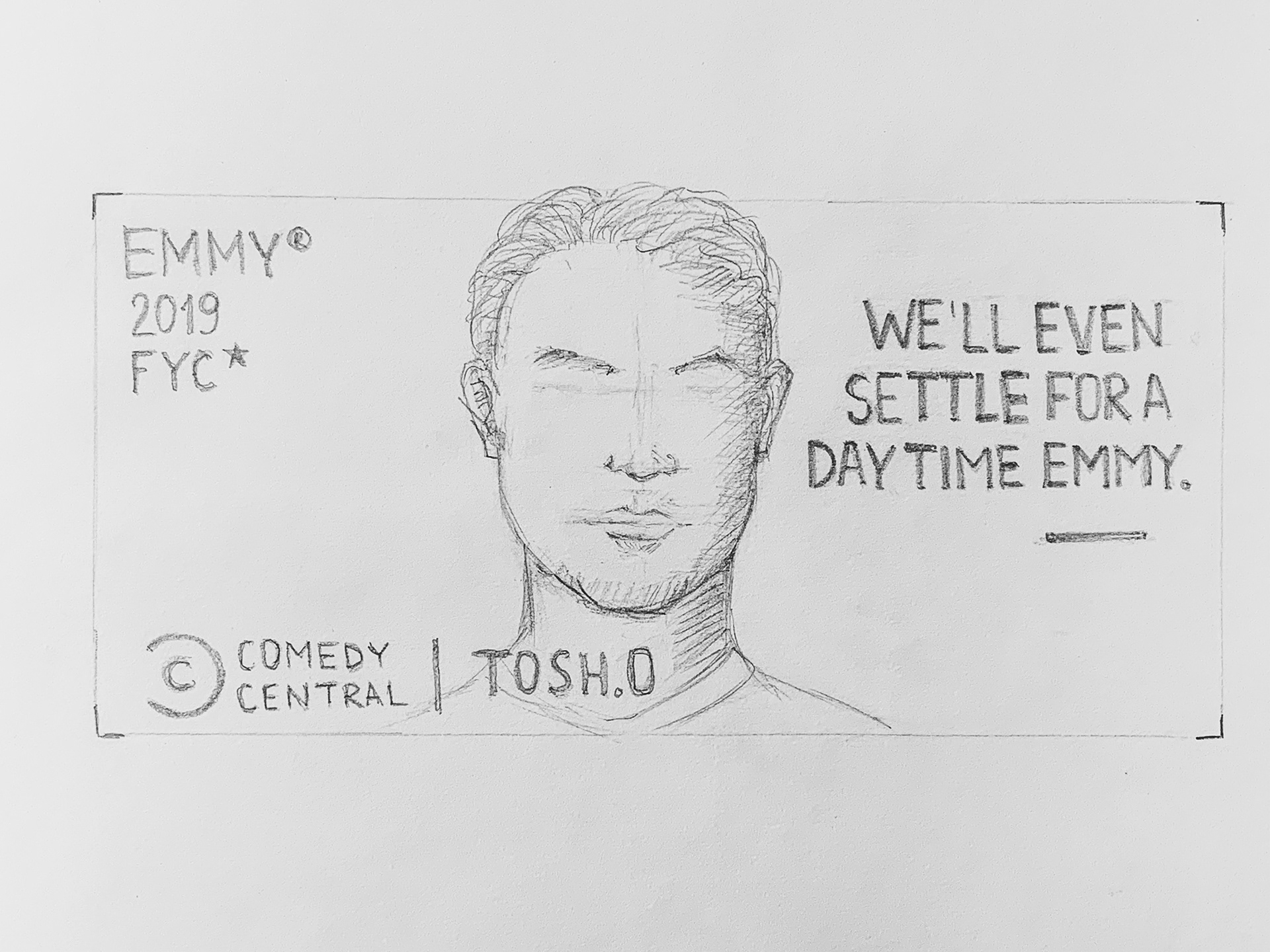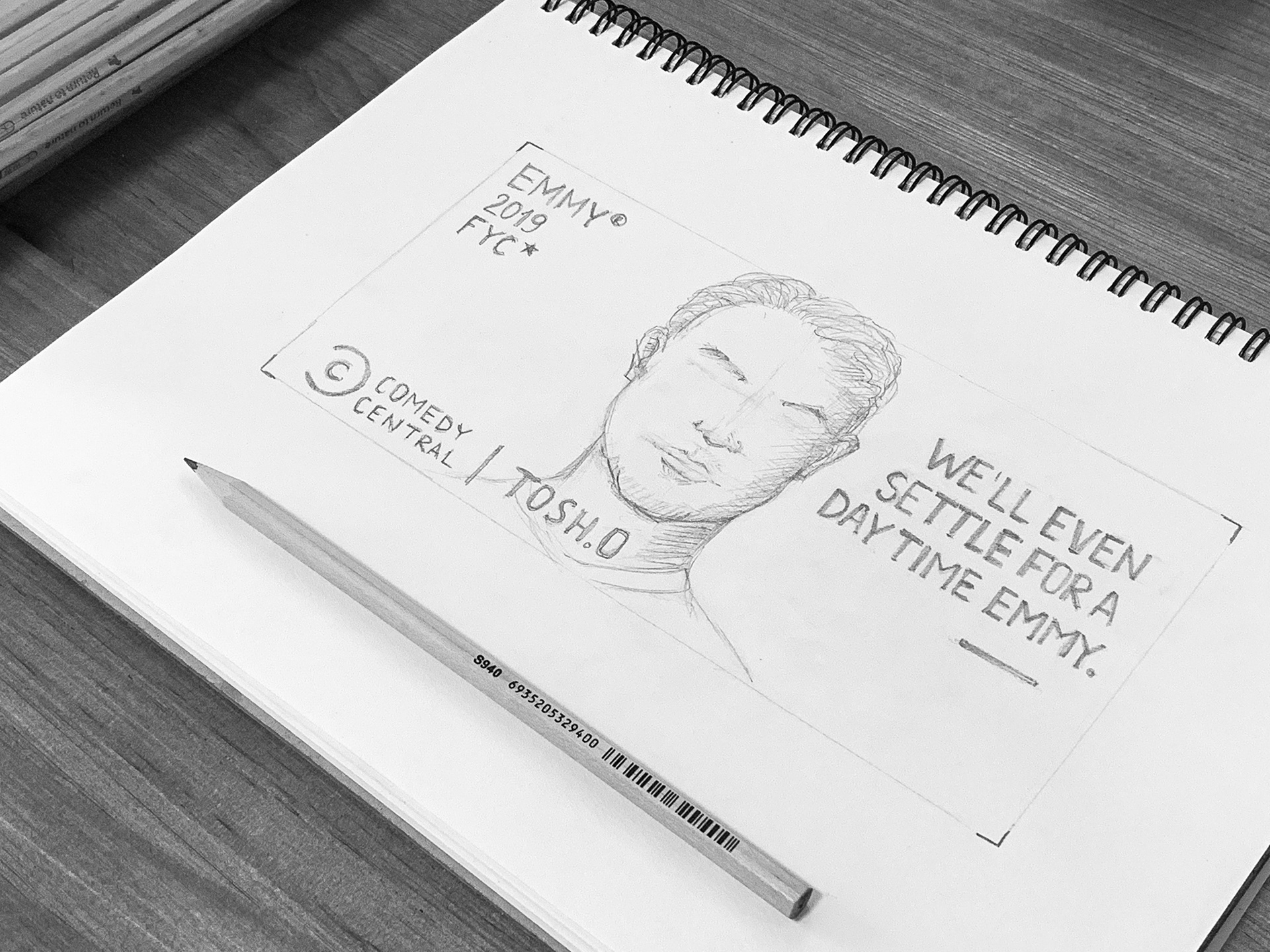 South Park
South Park has become one of Comedy Central's most enduring, recognizable, and profitable properties, spawning over 200 episodes, a feature-length film, video games, music, and merchandising. Created by Trey Parker and Matt Stone, the show has managed to keep pace with pop-culture and remain relevant in a society turning away from linear television.
More than anything, the show has an enormous amount of brand equity with fans, especially as it relates to the South Park characters. To round out our efforts in the modular headshot system, we took no exception with South Park, despite their animated nature. Featuring headshots of all main characters — commonly referred to as "The Boys" — we bunched them together, each with their own snarling expression and a biting tagline to match.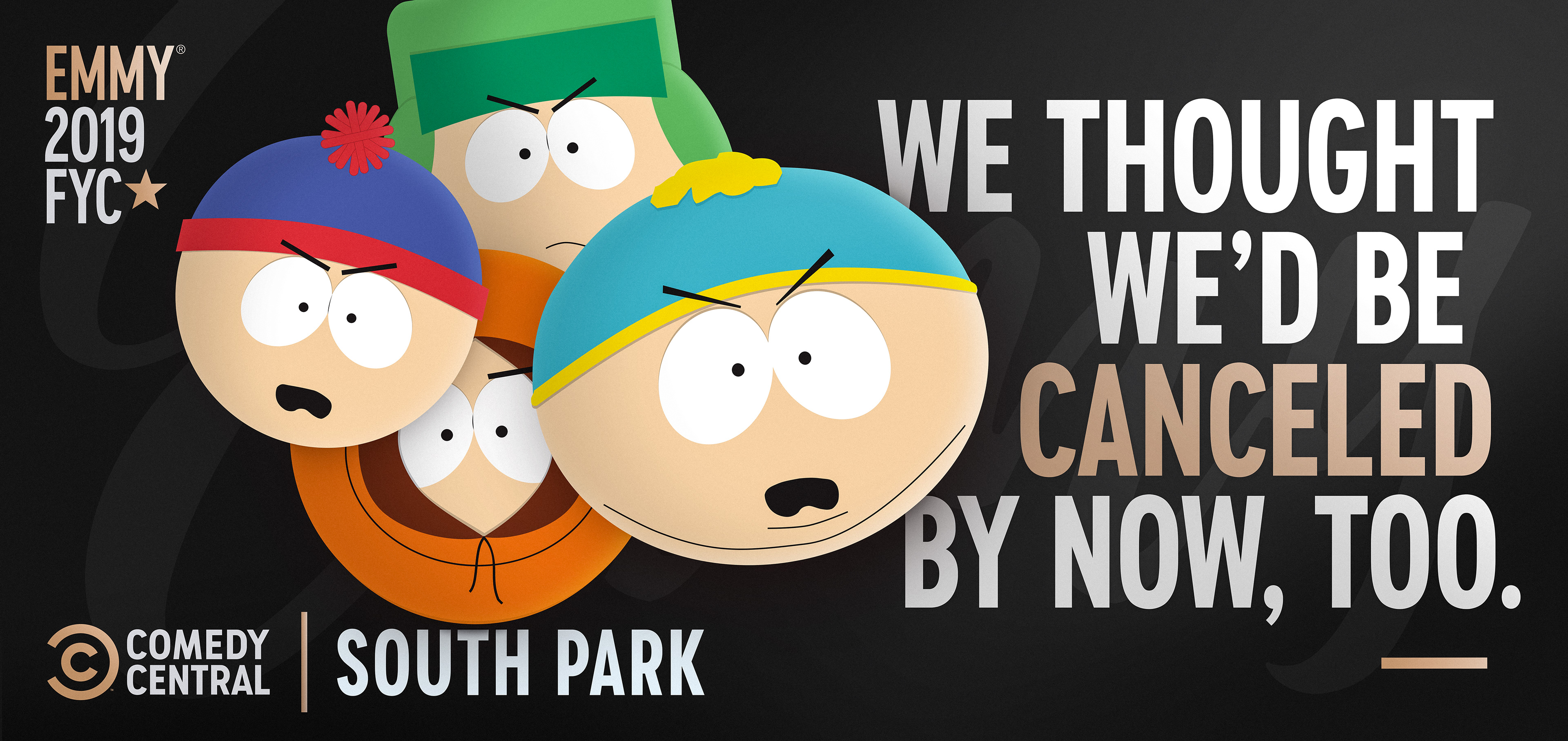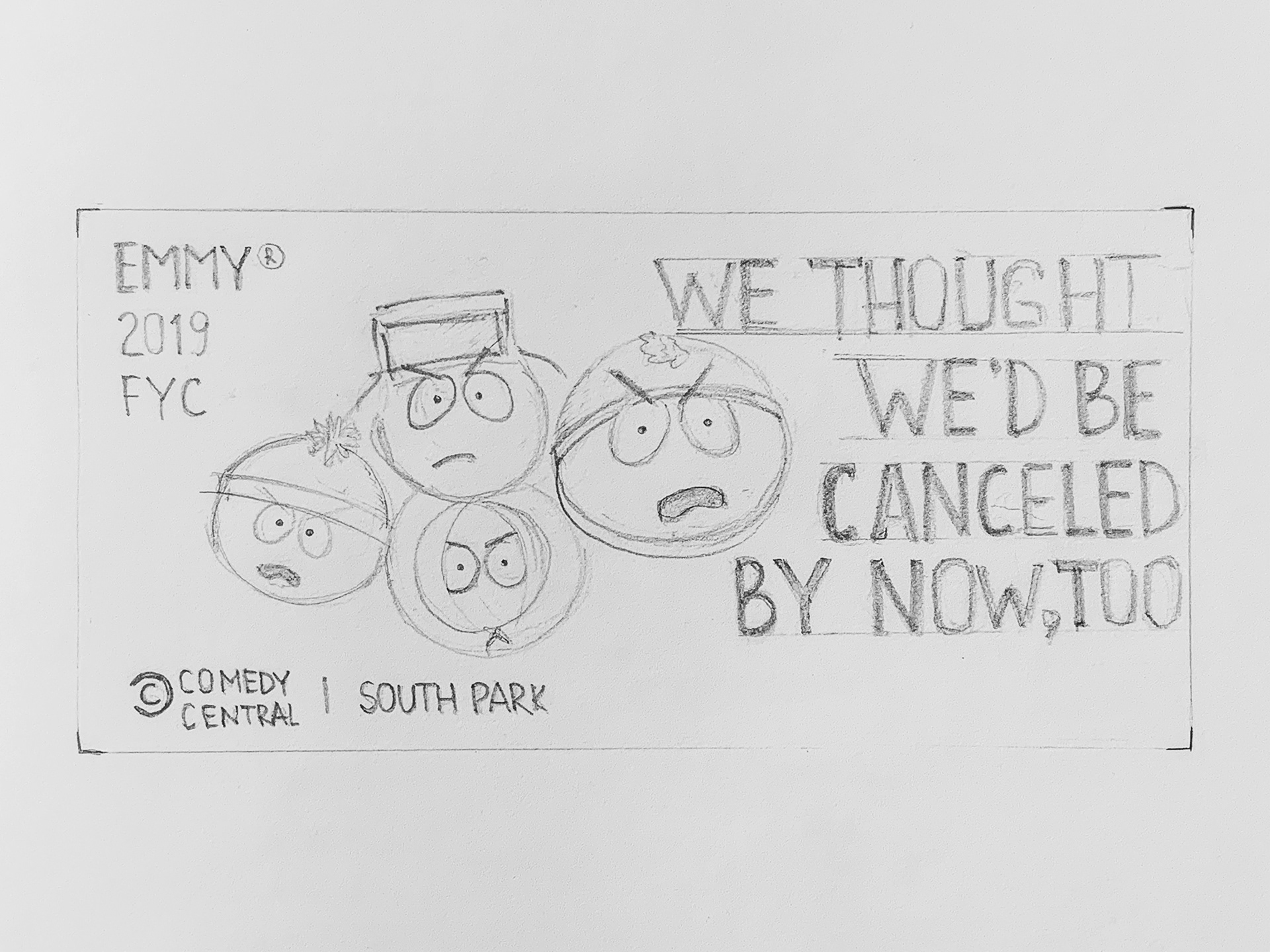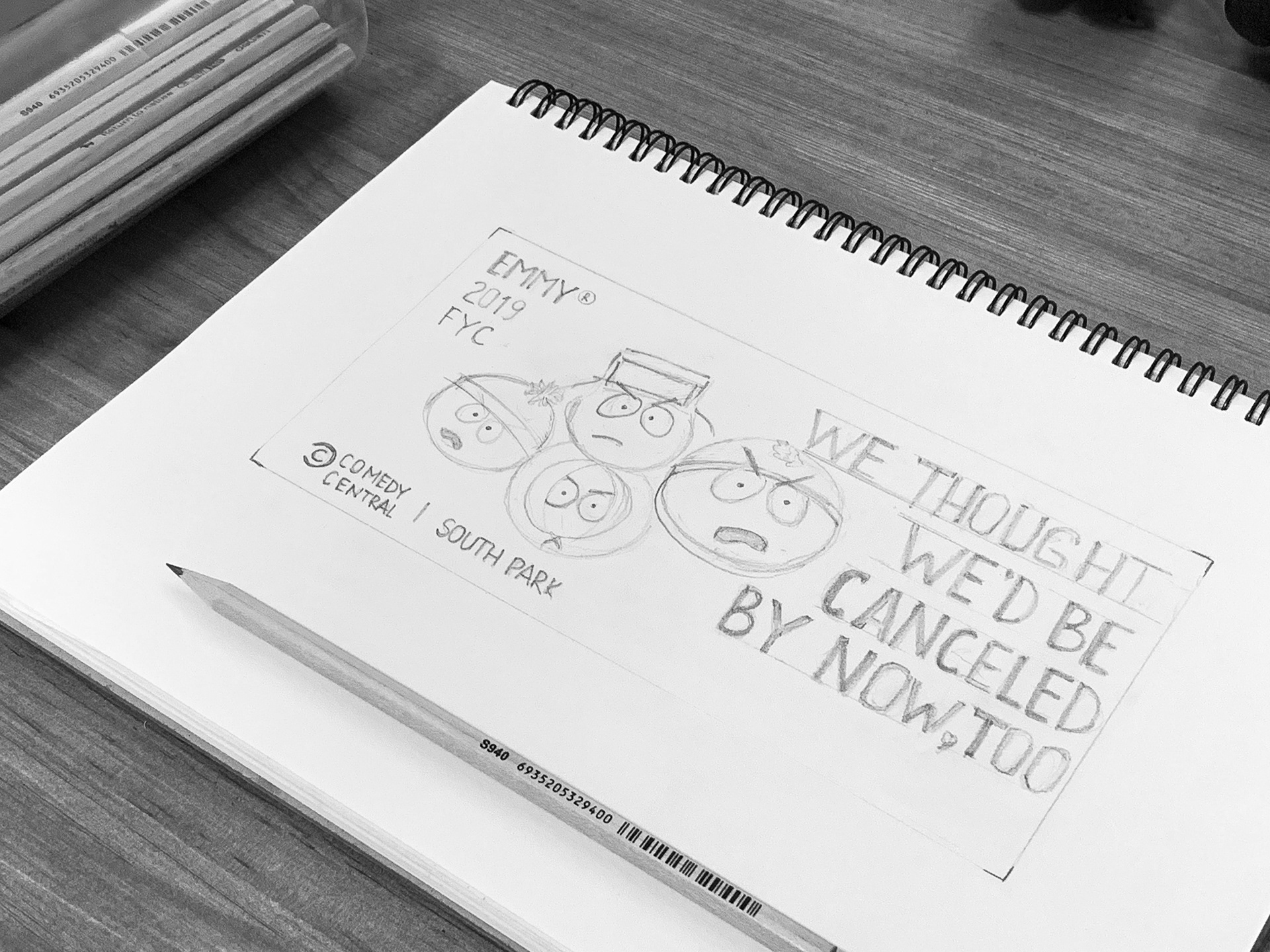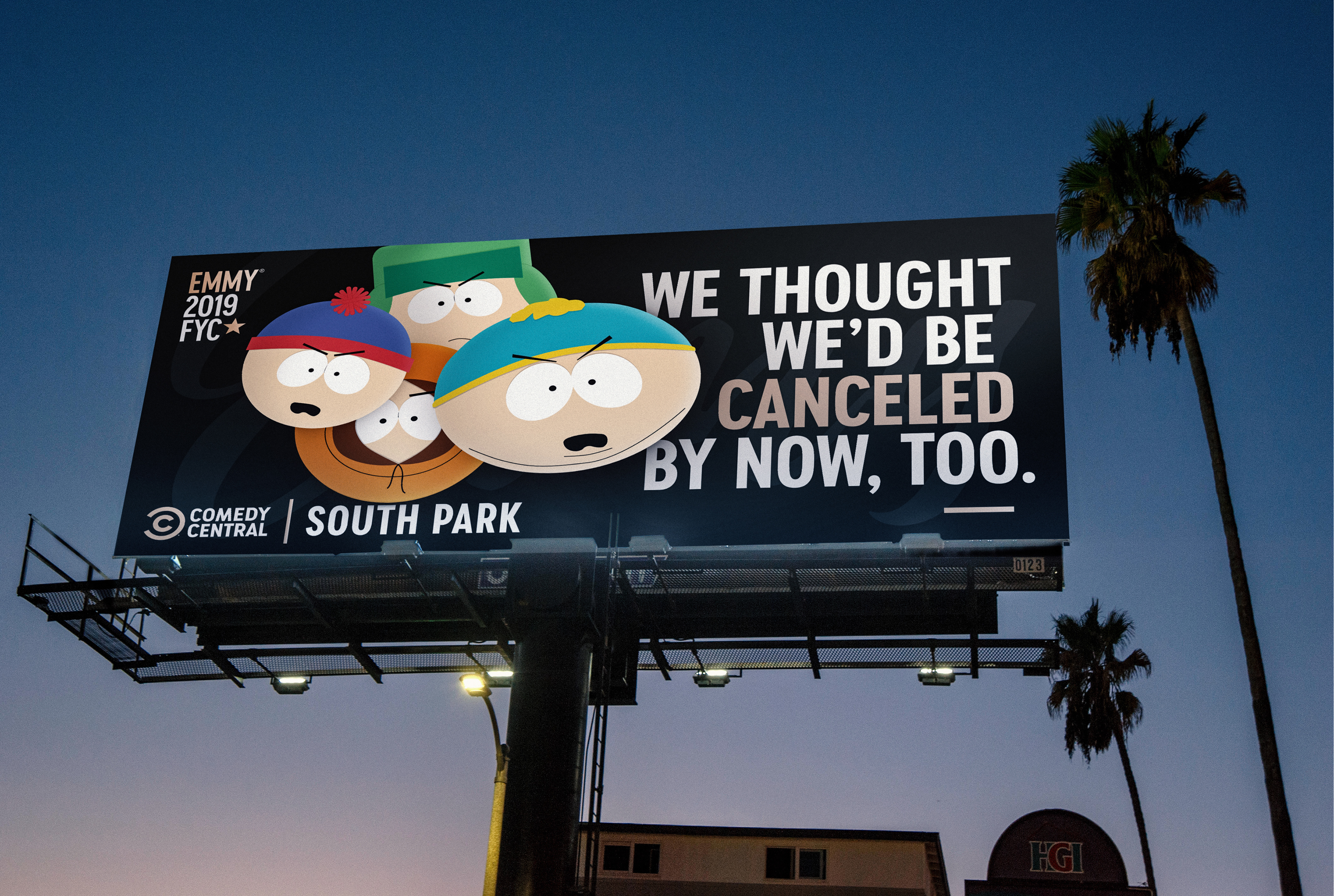 Results
From the in-house team at Comedy Central to the show creators themselves, the networks' 2019 FYC campaign went over exceedingly well, attracting praise for its modern and forward-looking design. Shout-out to the team listed below in the credits, who all played an indispensable part in the campaign's success.
With Emmy nominations being officially announced on July 16, 2019, how effective the network's 2019 FYC campaign was remains to be seen, but am hopeful that we made our best efforts in presenting this years' slate of programming in the best possible light.
Credits
Client: Comedy Central
SVP, Head of Brand Creative: Vedia Ayvaz
VP of Design: Angelina Battista
Art Director/Lead Designer/Lead Animator: Brandon Lori
Lead Designer: Leslie Leighton
Creative Director (editorial): Shanna Yehlen
Writers: Austin Bernhardt, Gabriel Laks, Christopher Kopcow
Sr. Technical Designer Comedy Central: Trevor Morris
Production Artists: Delano Franklin, Josh Smith
Director of Project Management: Jonnee M. Tonsel
Project Manager: Dimitra Georgakopoulos