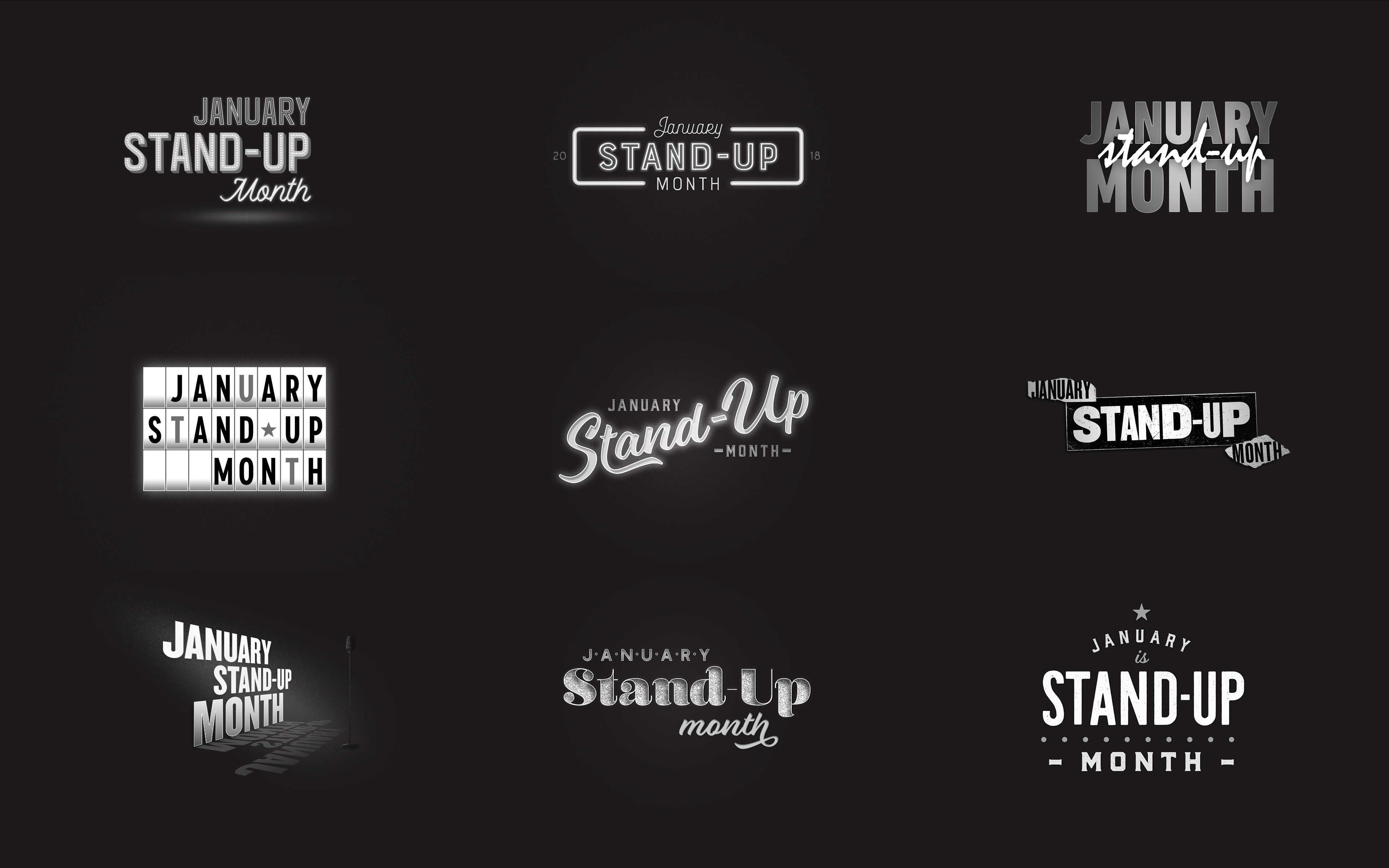 Overview
In November 2018, Comedy Central began preparing the upcoming campaign for their annual stunt, January Stand-Up Month. I was enlisted to design the central identity for the event, working up a variety of logo directions.
Because the television industry is incredibly fast-paced, time allotted to design — even for major initiatives — can often be compressed. The most important point I'd like to communicate in this case-study is that this entire set of logos was created in a mere 3 hours.
Although these logos are more raw than polished, I consider them a strong portfolio piece because they not only demonstrate my love for typography, but my speed.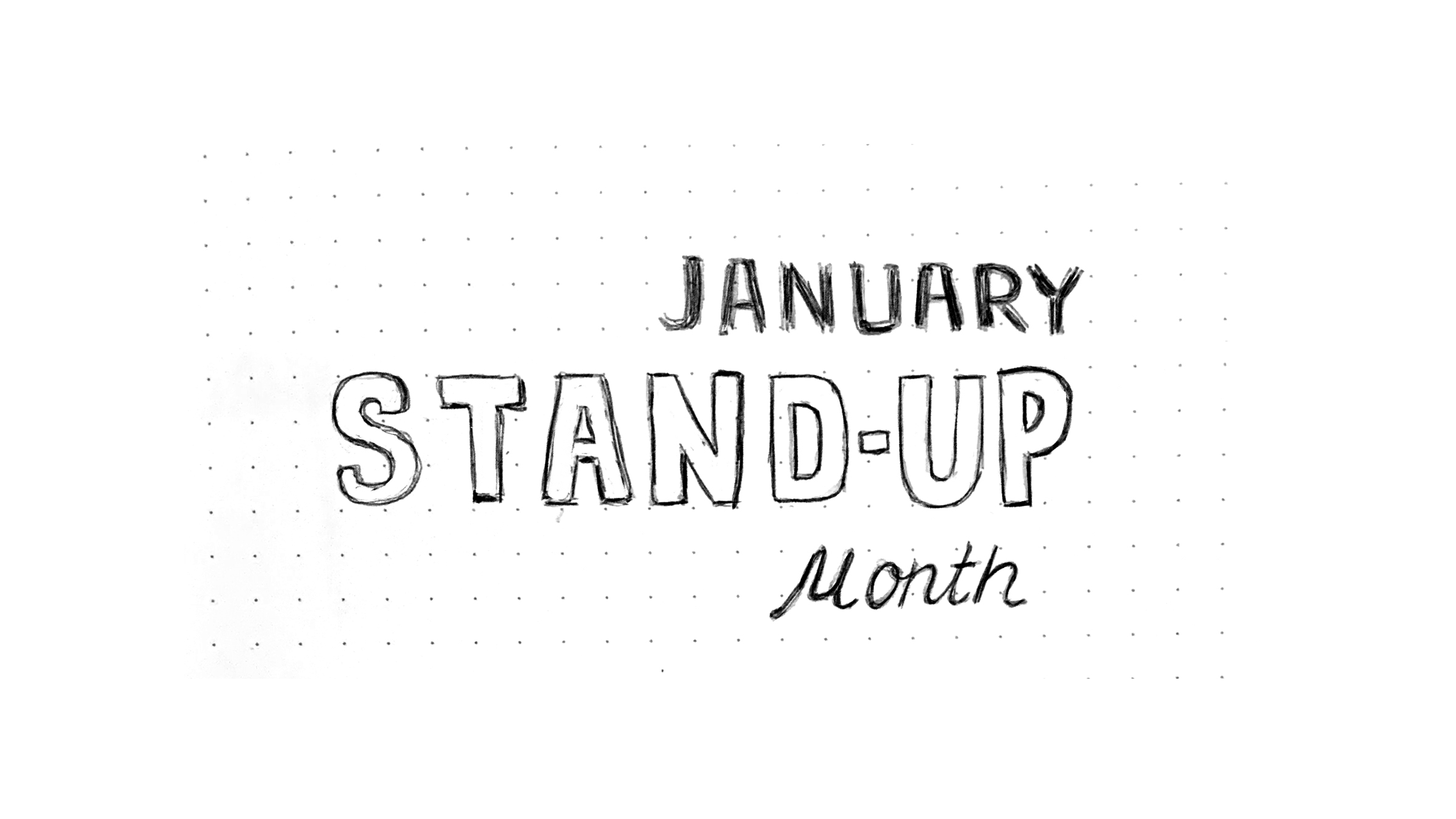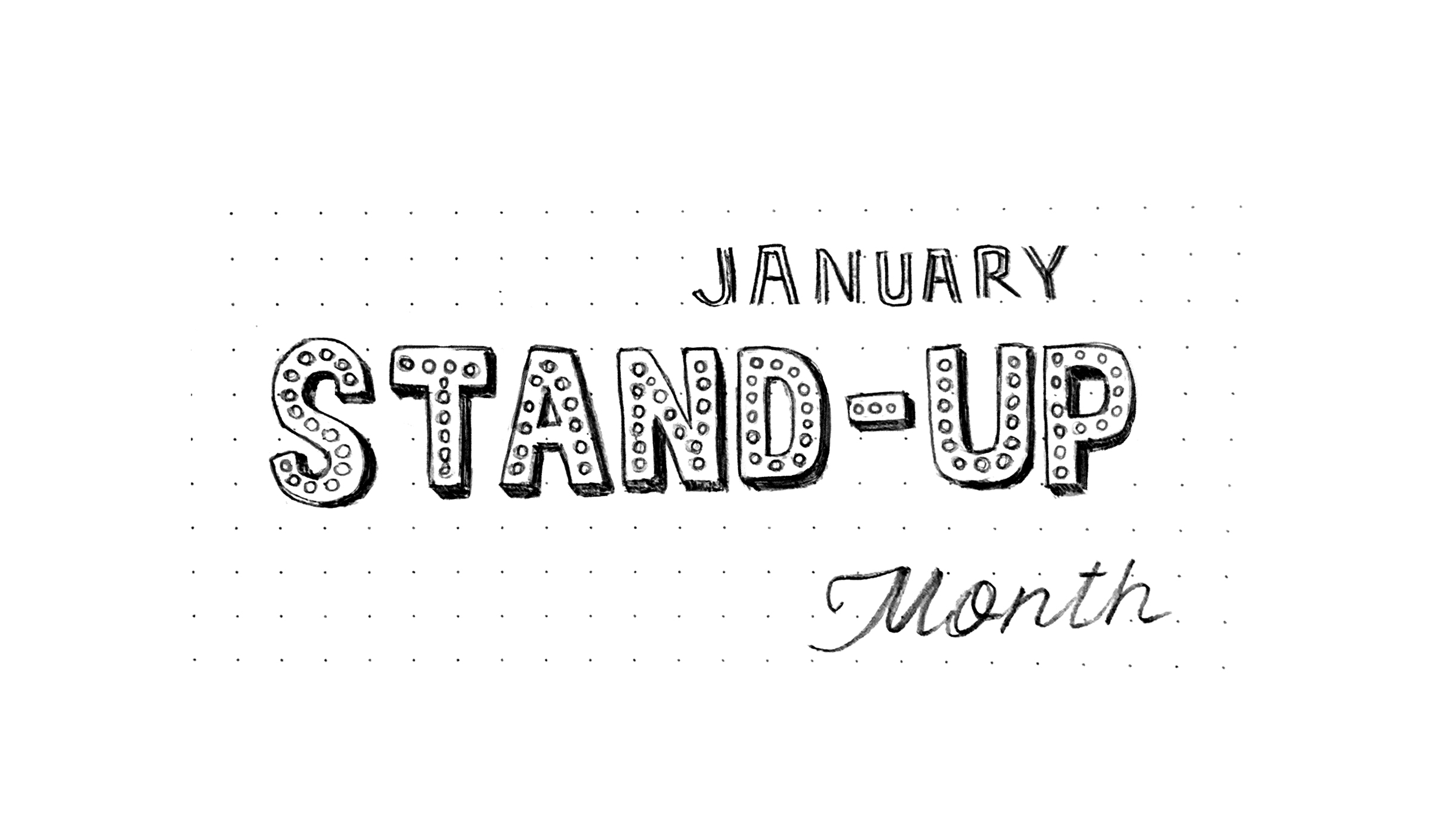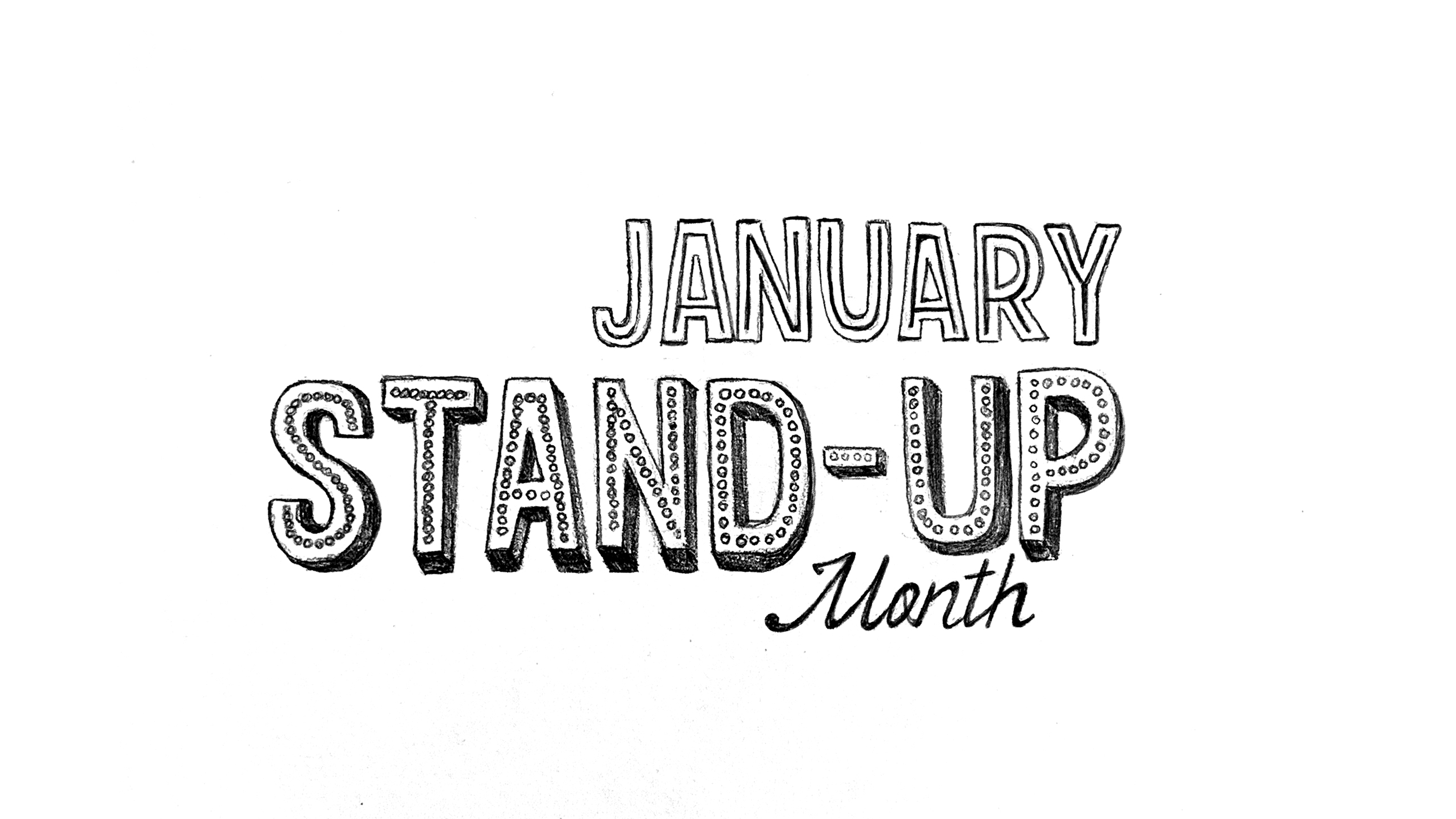 INSPIRATION
Inspired by the electric flare of pre-war 'Broadway', this approach mixes a variety of shimmering type styles, using inline, extruded and script faces to create an eclectic right-aligned stack made to boogie.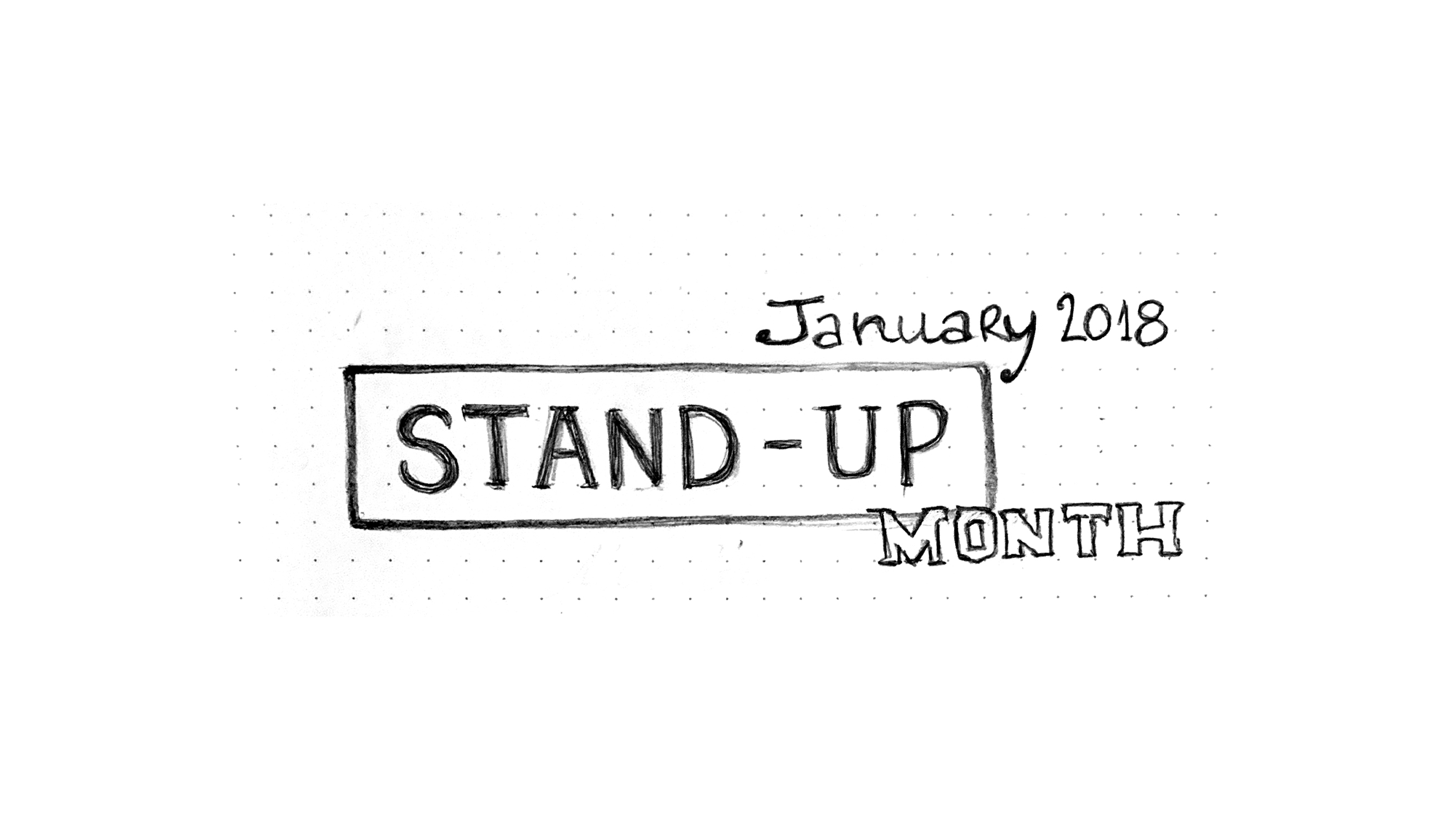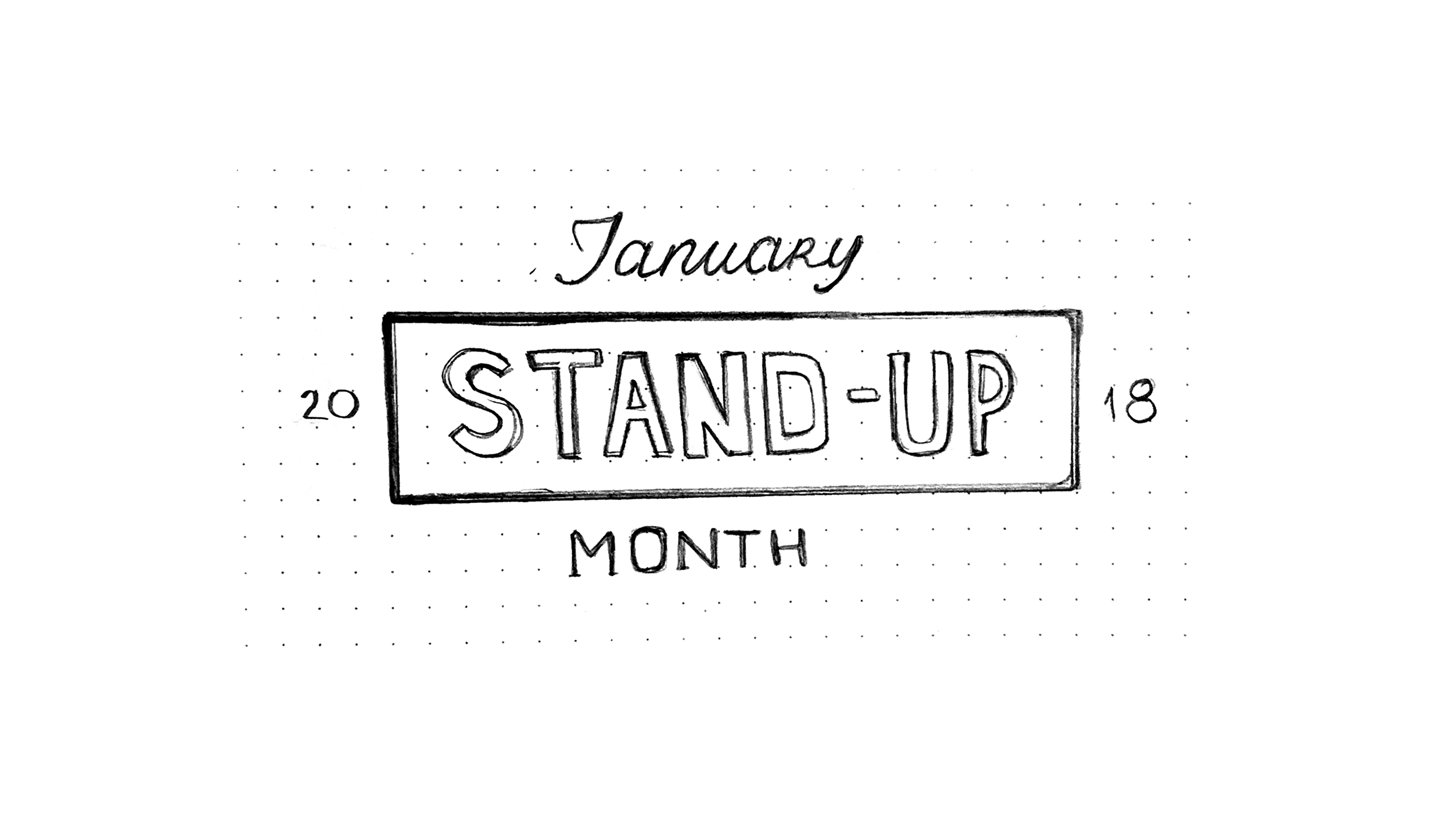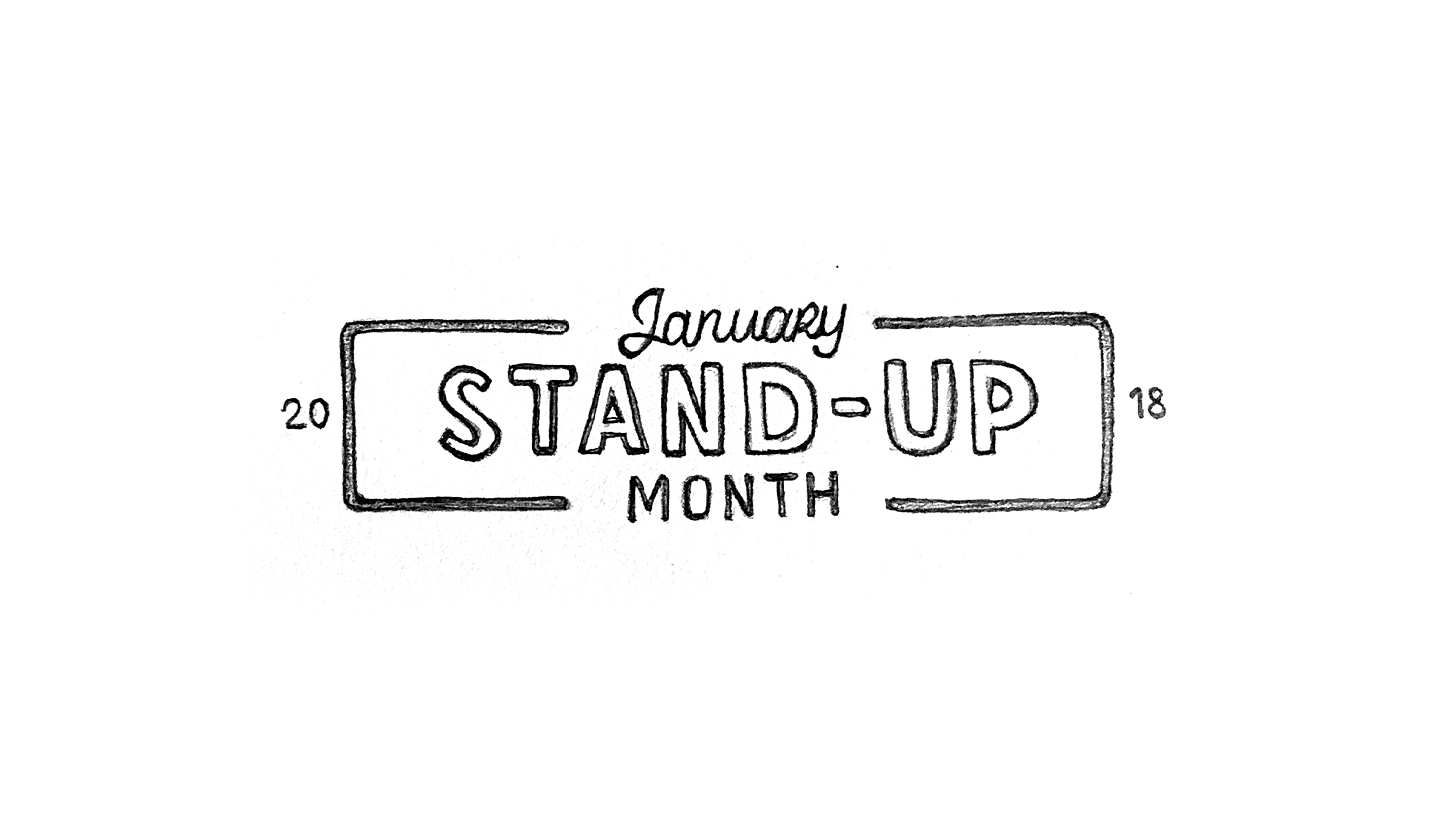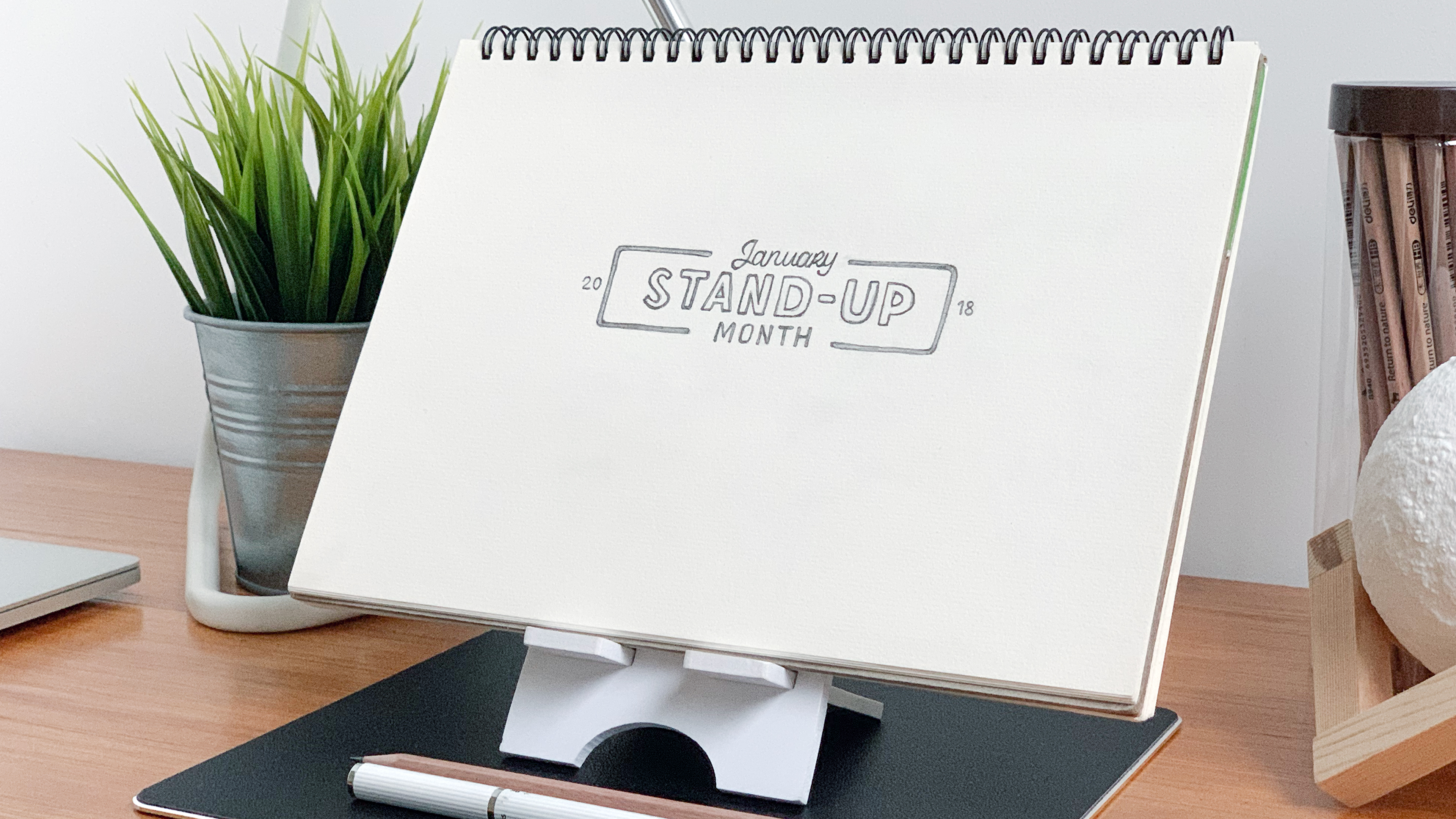 INSPIRATION
Playing on the visual tropes of a New York comedy club, this approach takes a nod to neon signage, introducing a tube-like script and condensed sans serif faces that suggest a downtown-feel.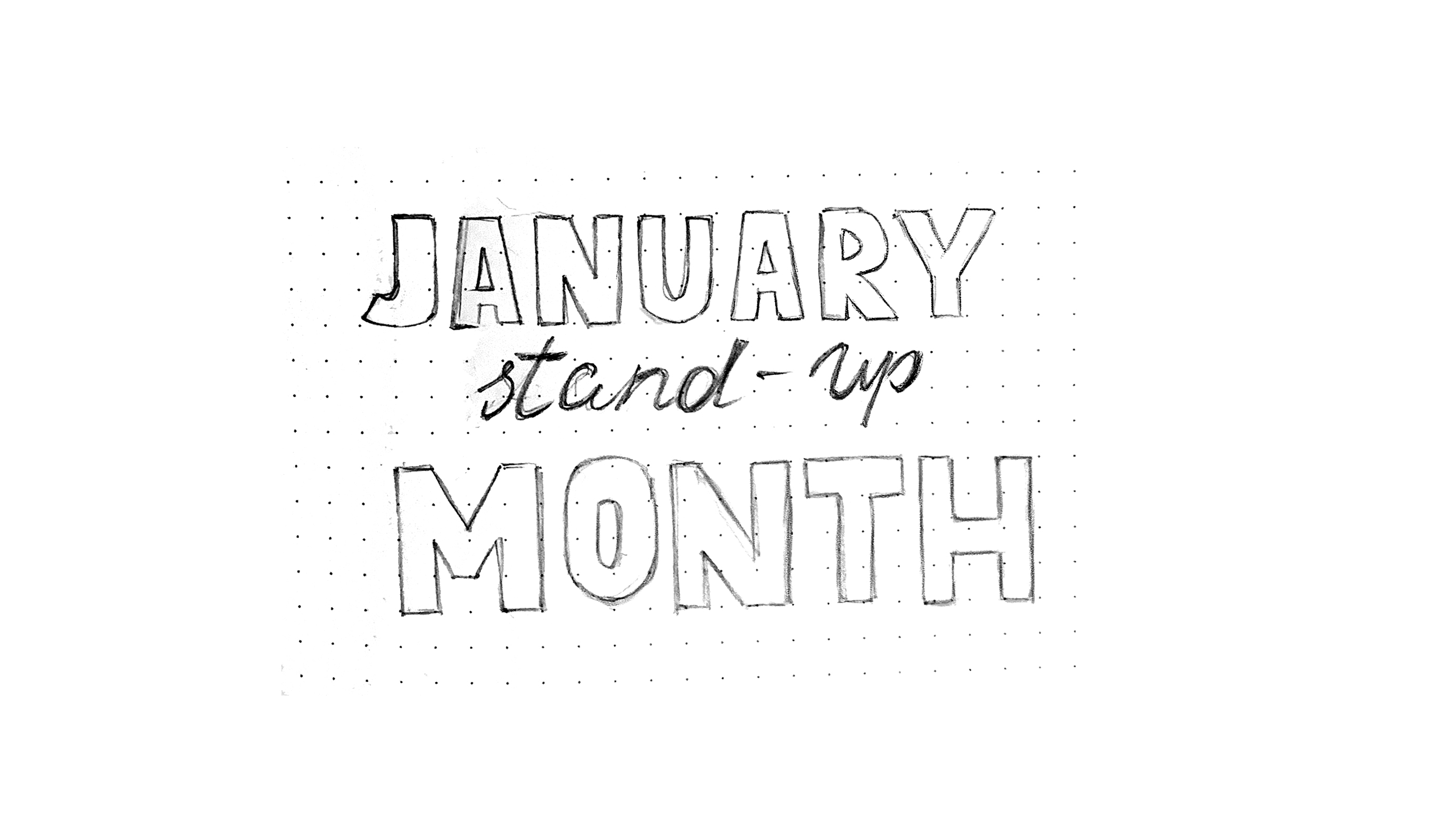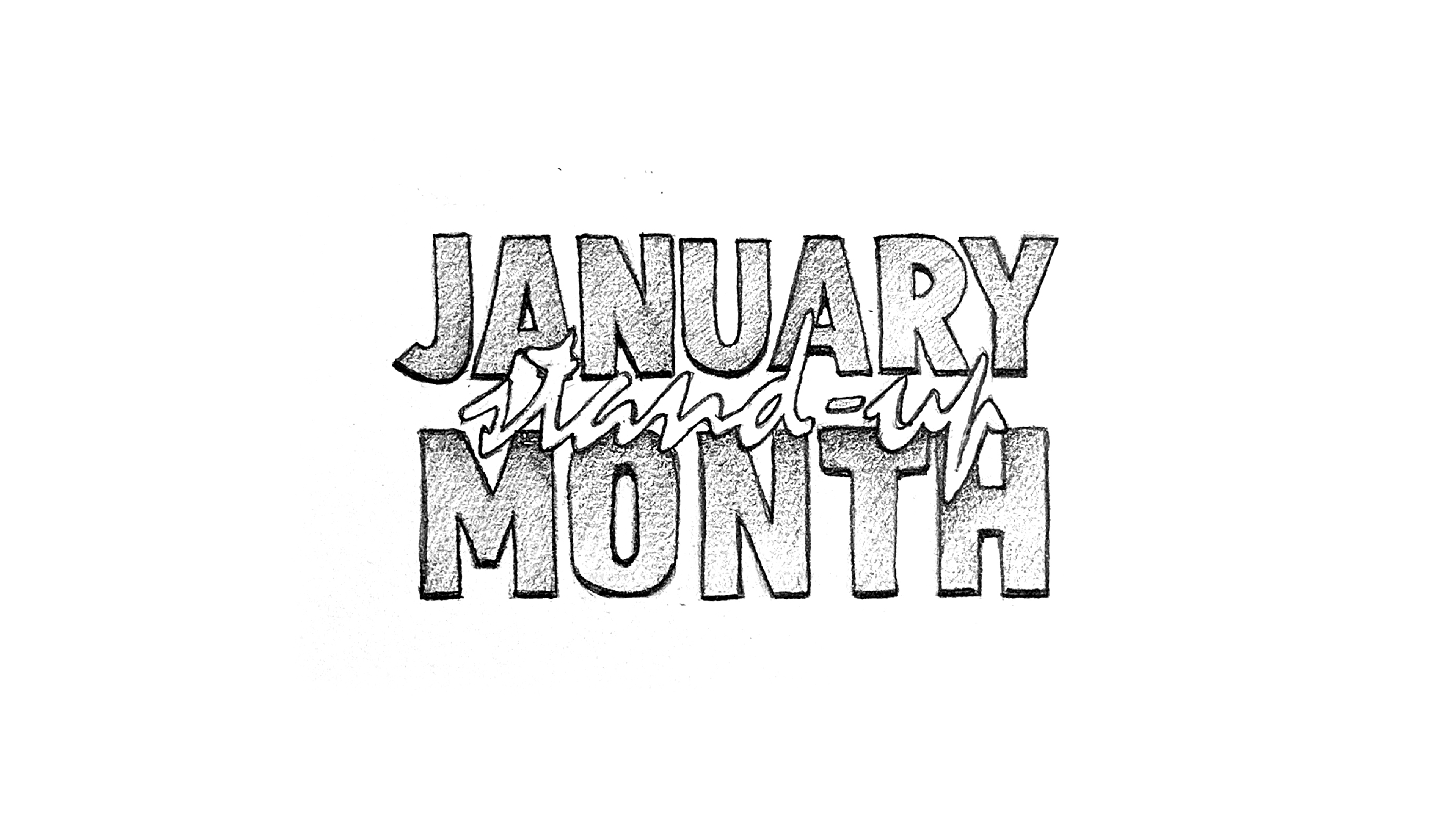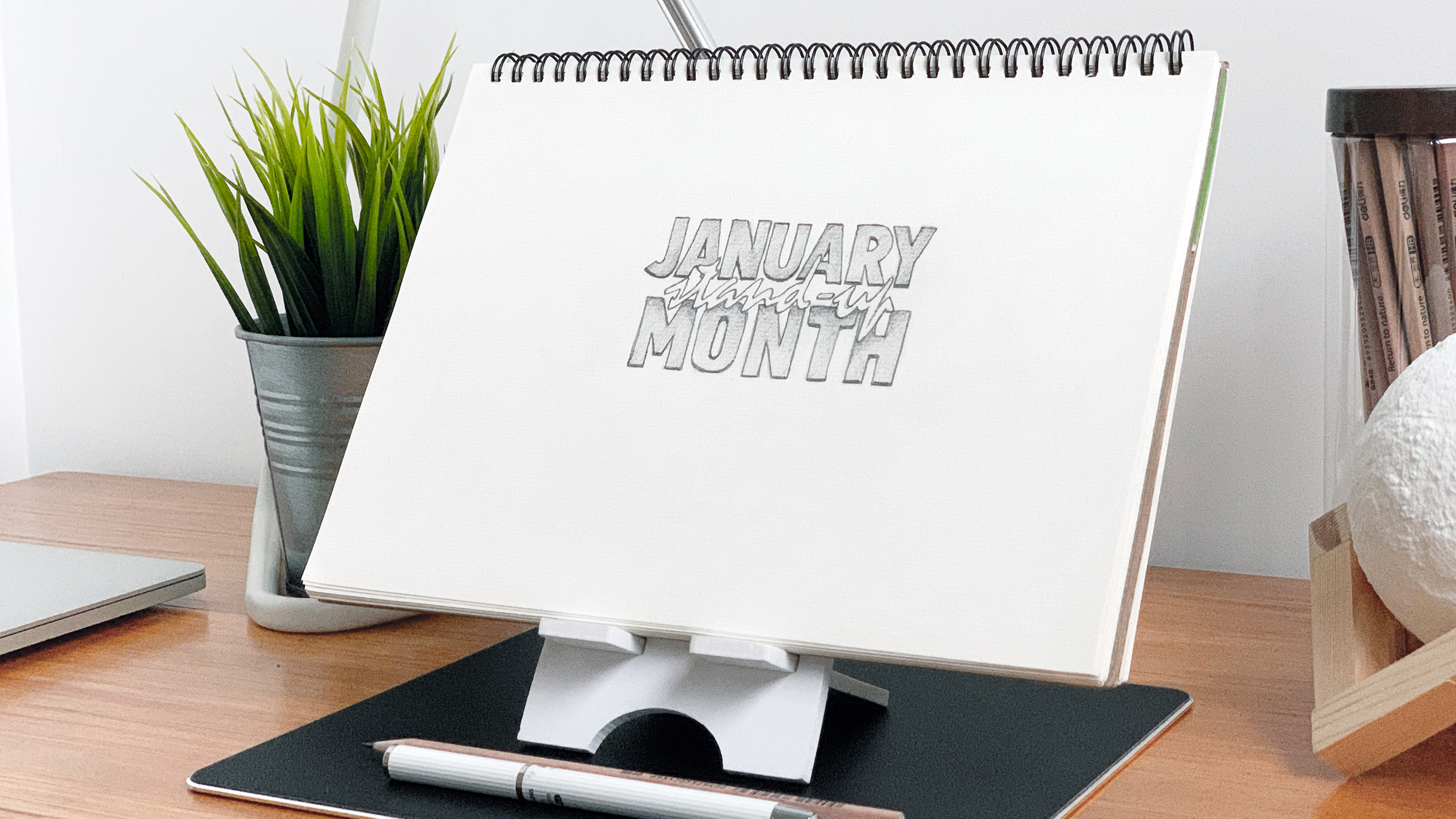 INSPIRATION
Throwing up a 'signature' style script over a block condensed stack, this lockup would set the stage for an identity system featuring stand-up comic names written as 'signatures' alongside (or against) the supporting type in the system.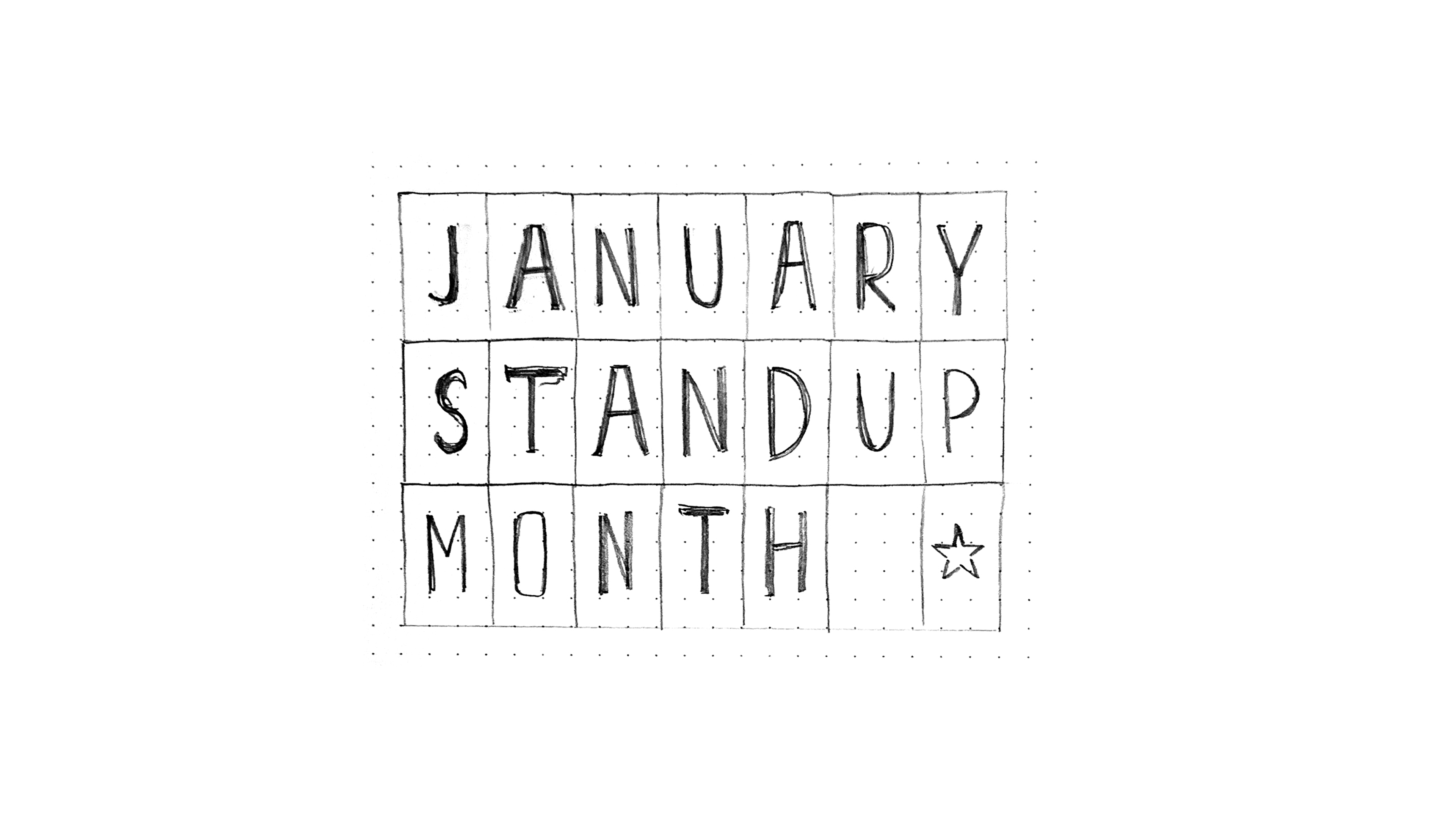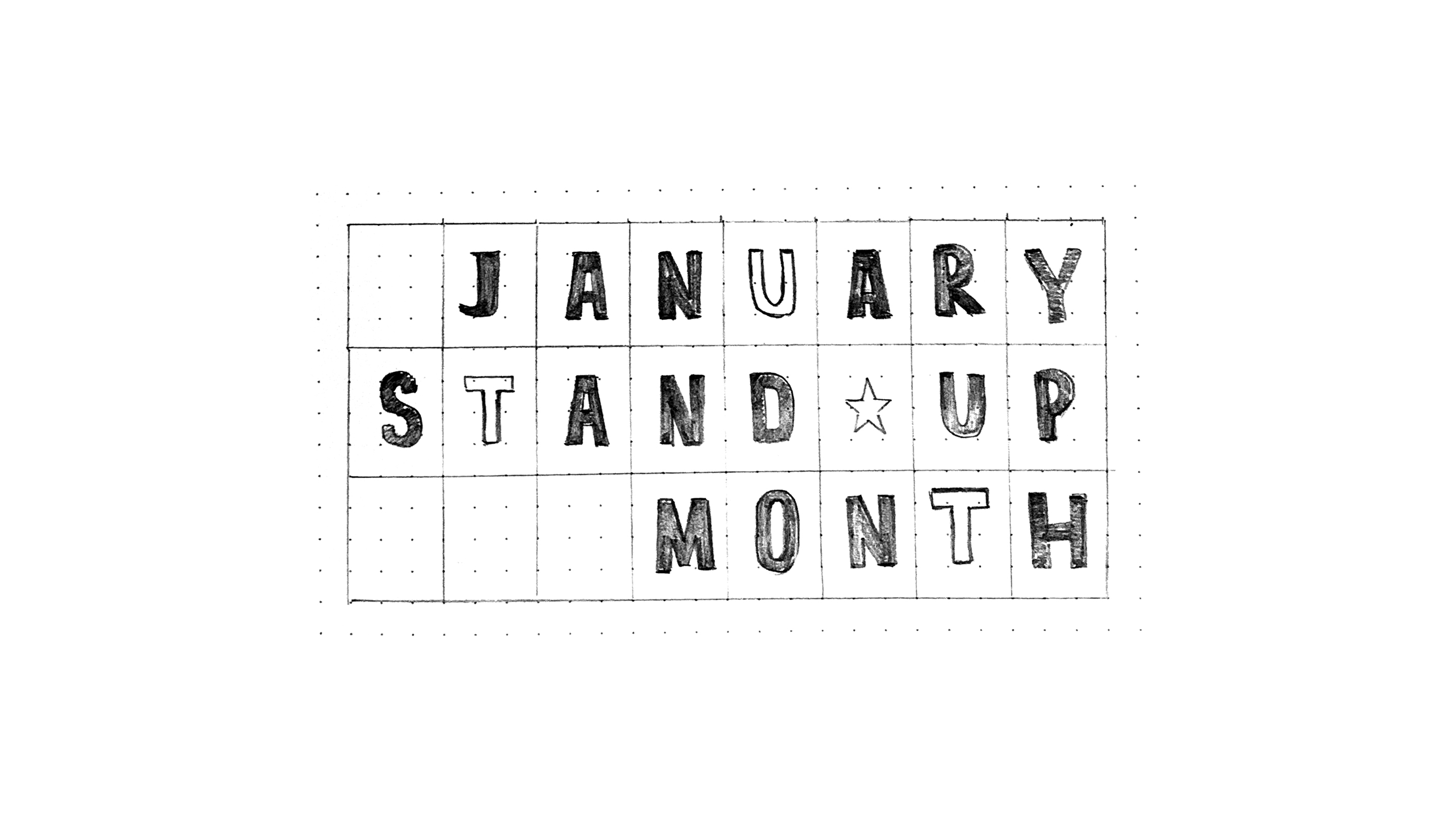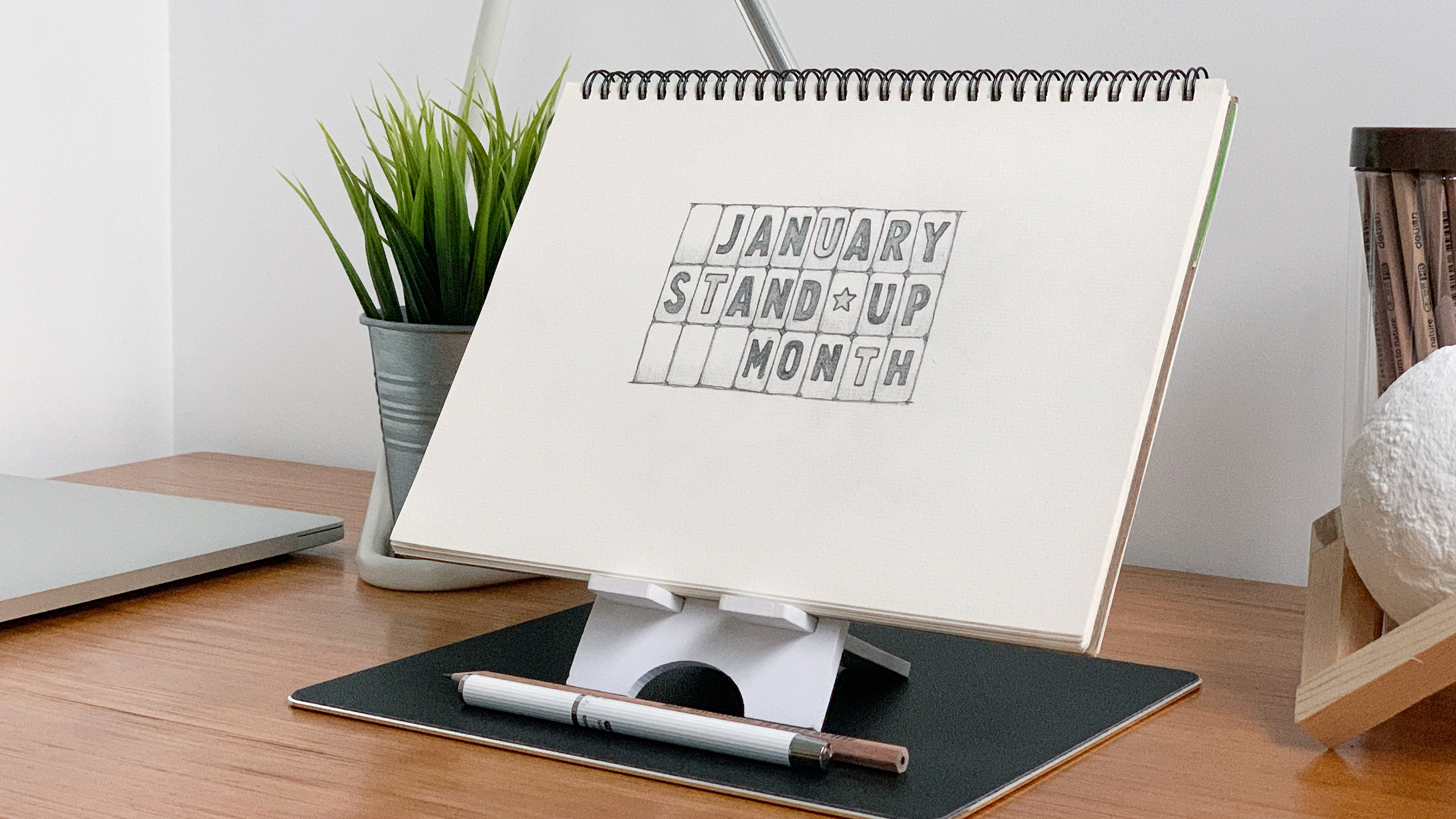 Inspiration
Inspired by the dive bars and trash comedy clubs of my youth, this direction leans into the light-box aesthetic seen in these awesomely seedy establishments. ​​​​​​​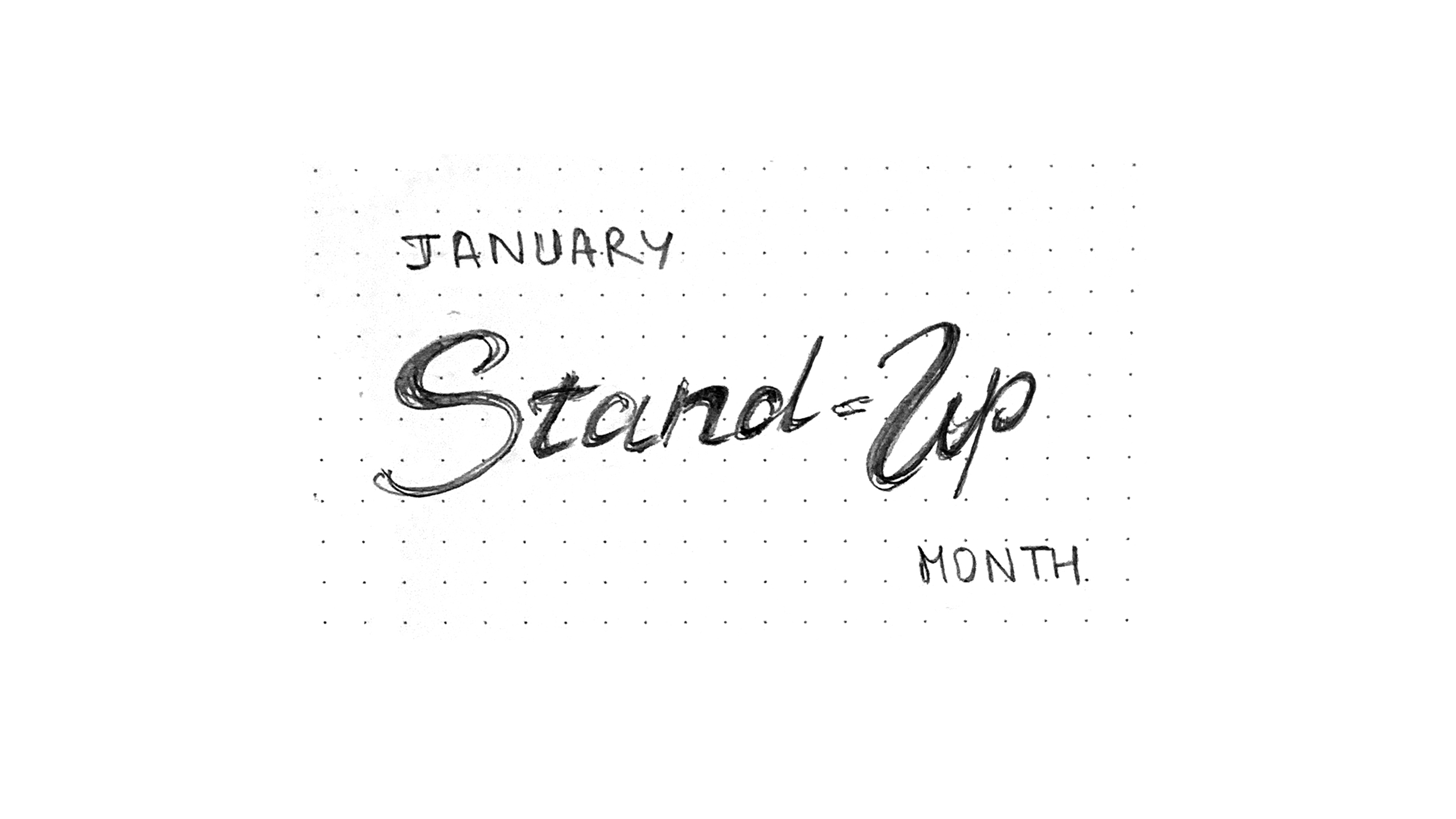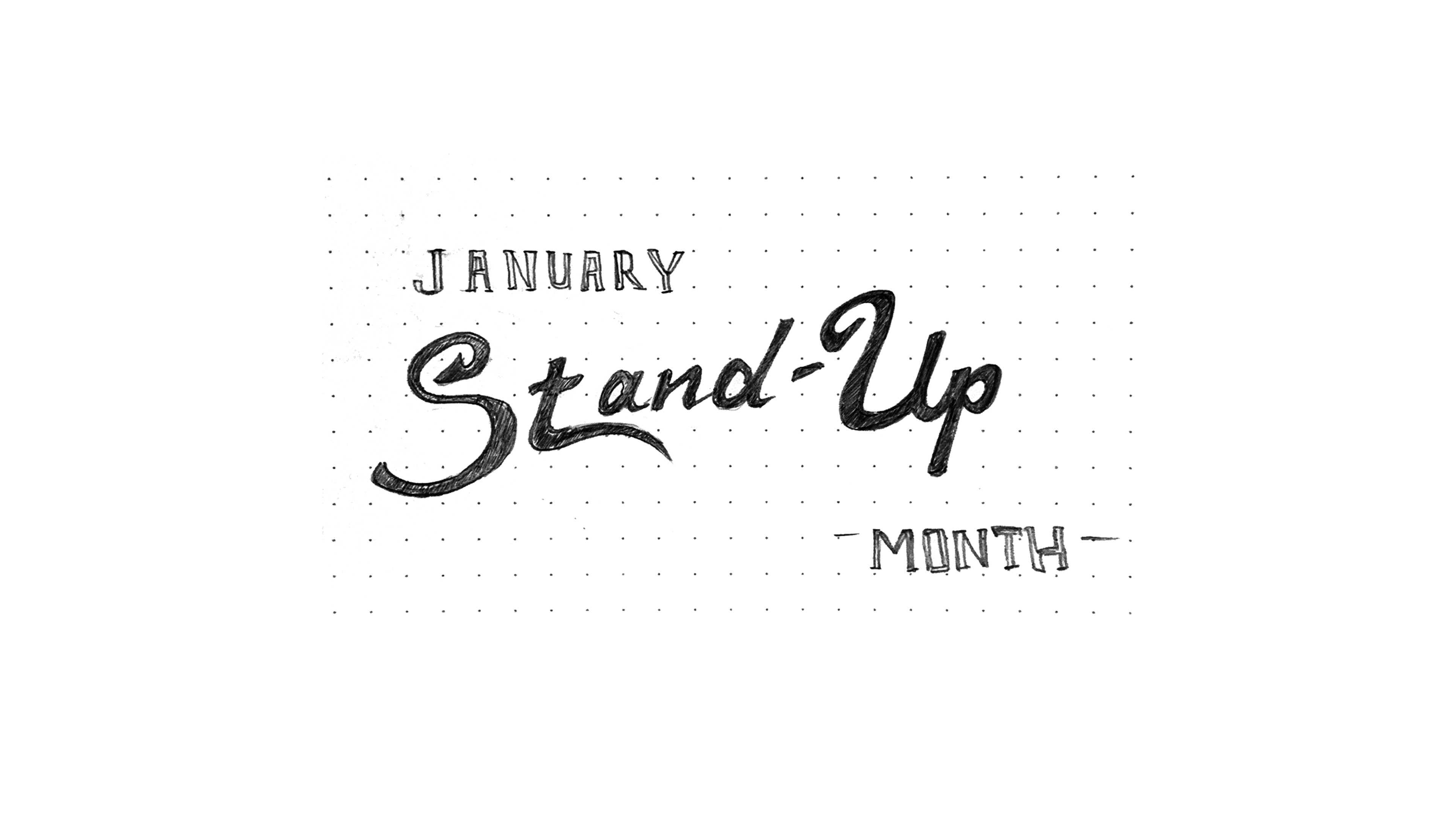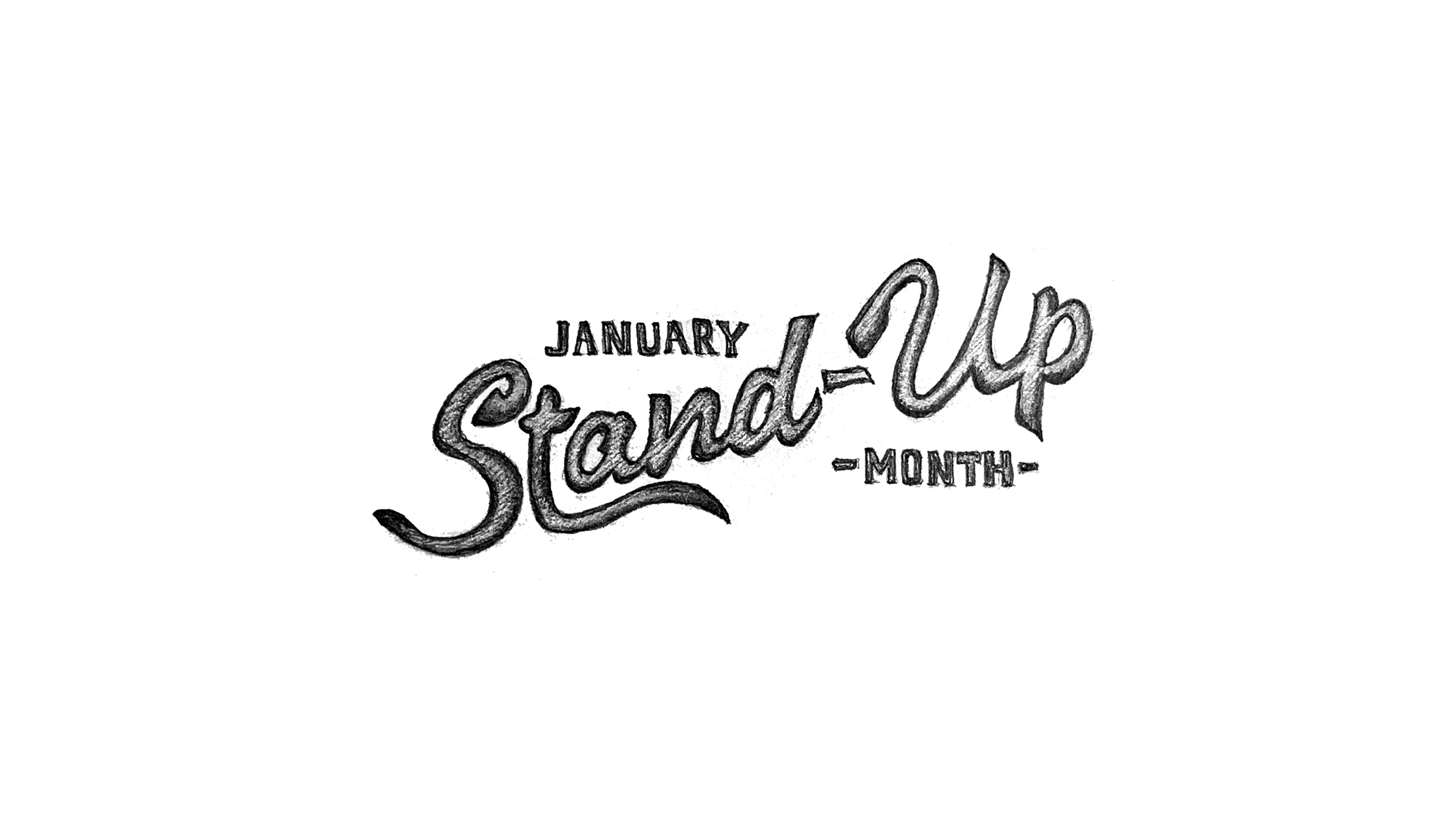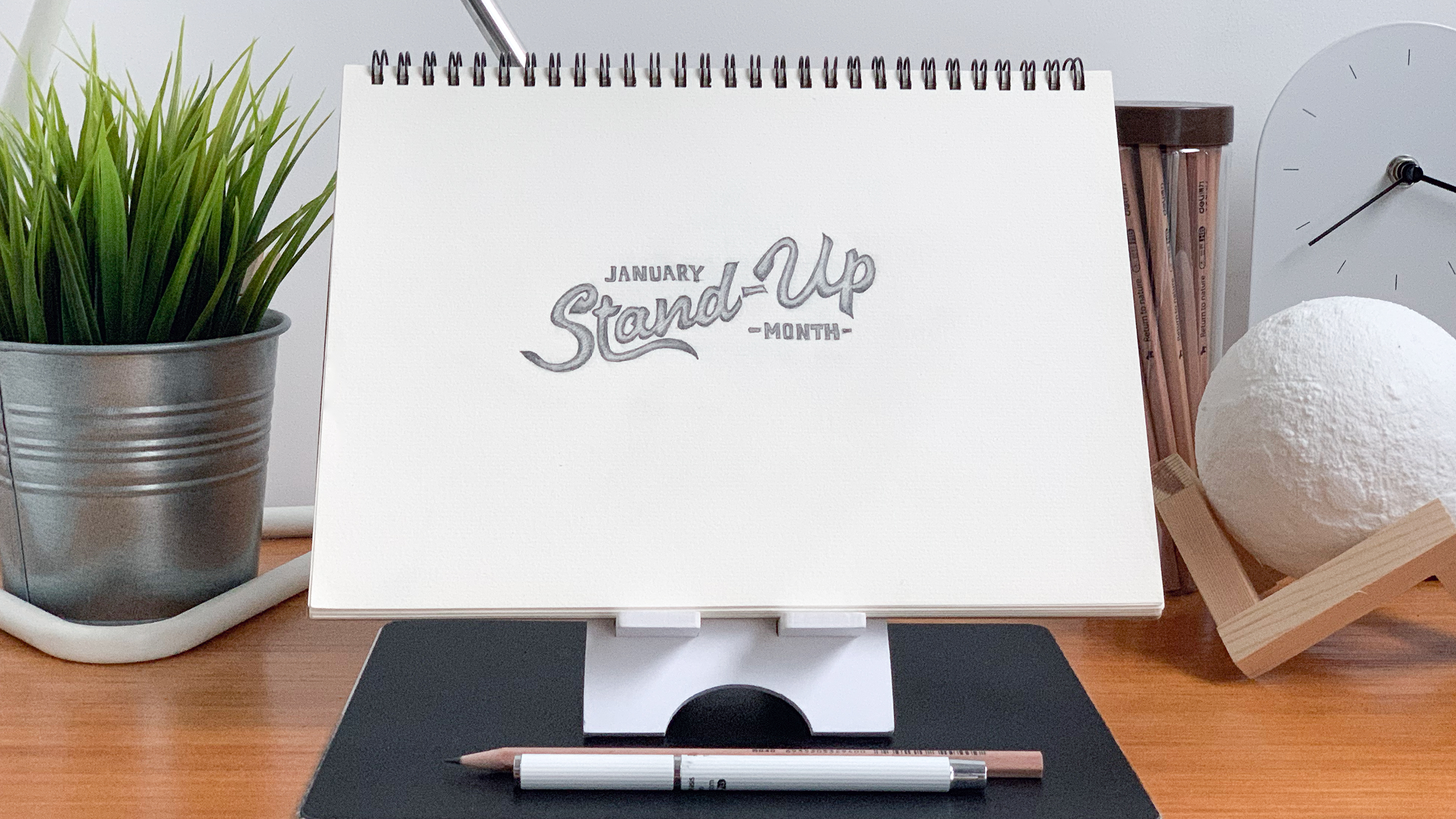 Inspiration
With an angled ribbon script, this ideation riffs off of ornate sign-painter typography from the bygone days of brick and mortar advertising. The supporting type is reduced in size, putting the main script front and center.​​​​​​​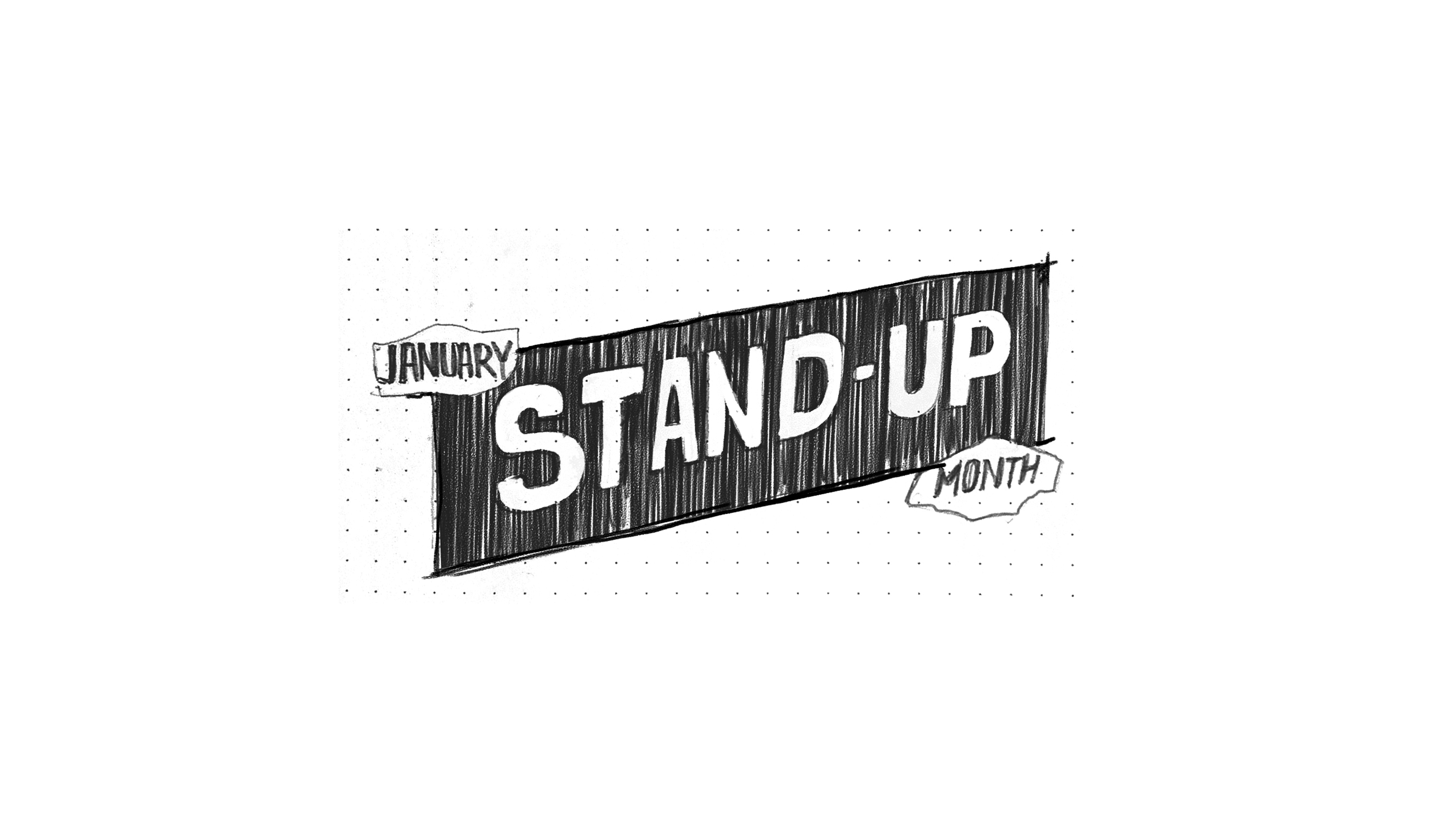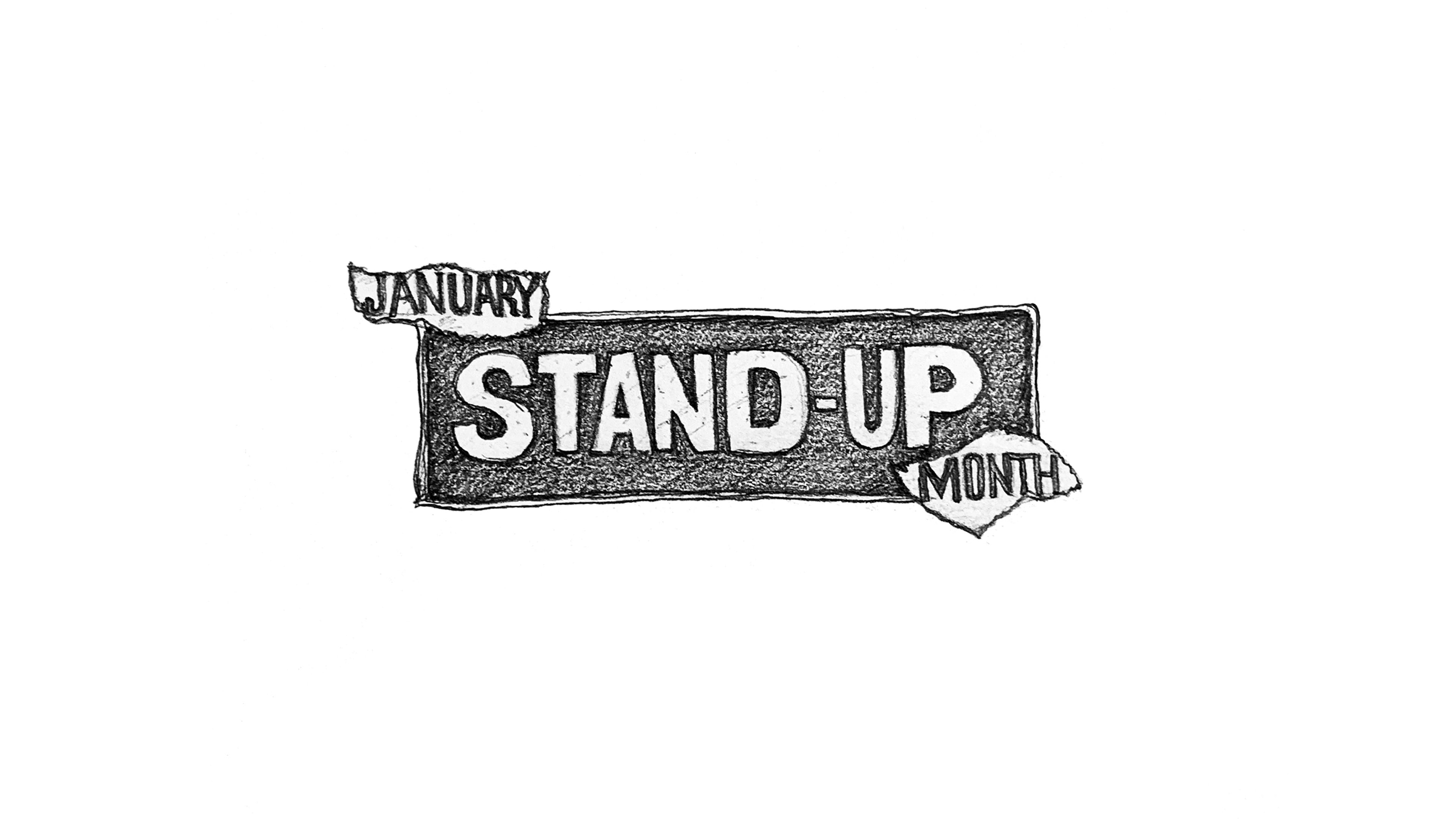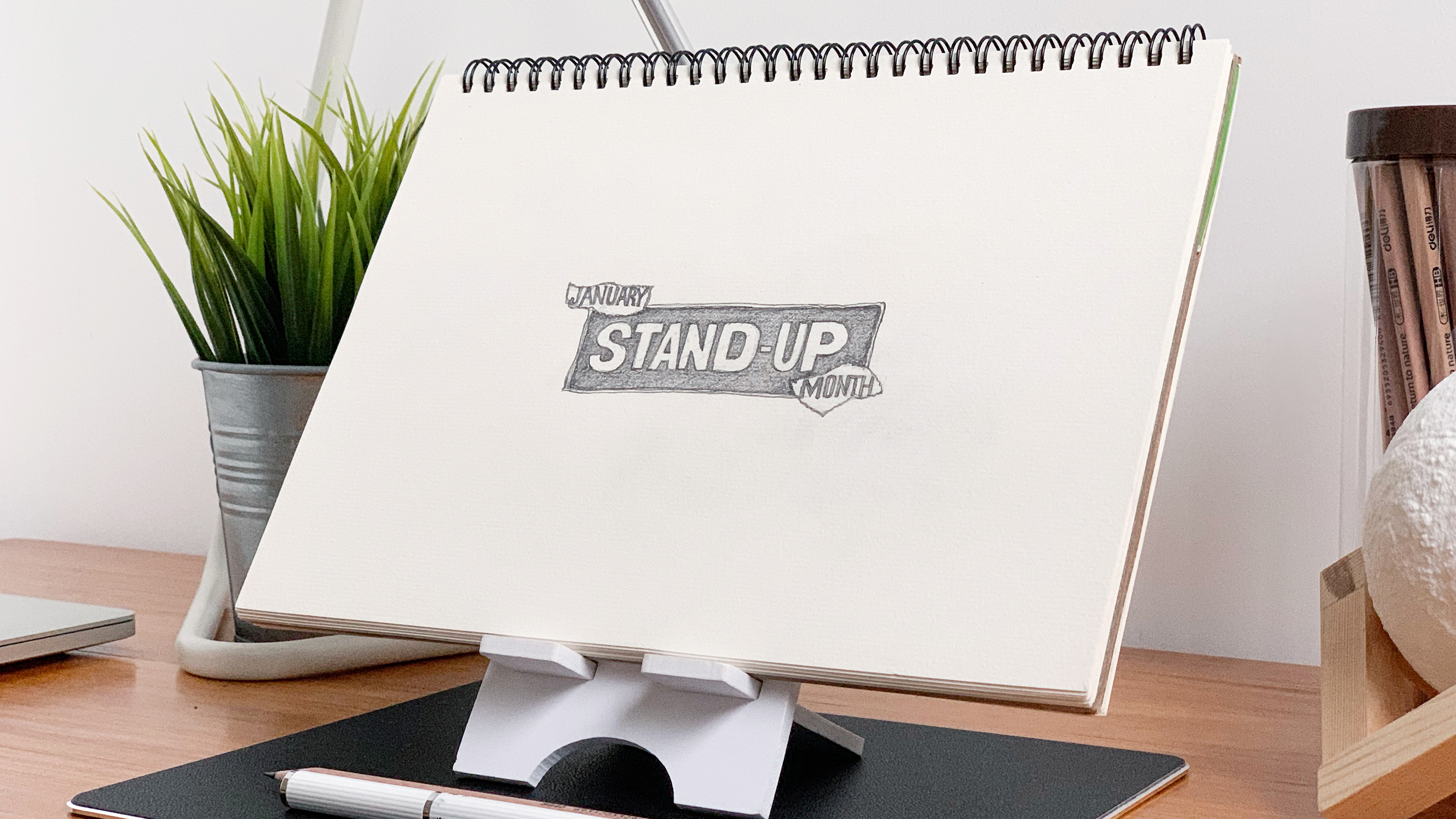 Inspiration
Leaning into an urban street comedy aesthetic, this approach uses ripped sticker art and bold, varied type weights to suggest a rugged street vibe.​​​​​​​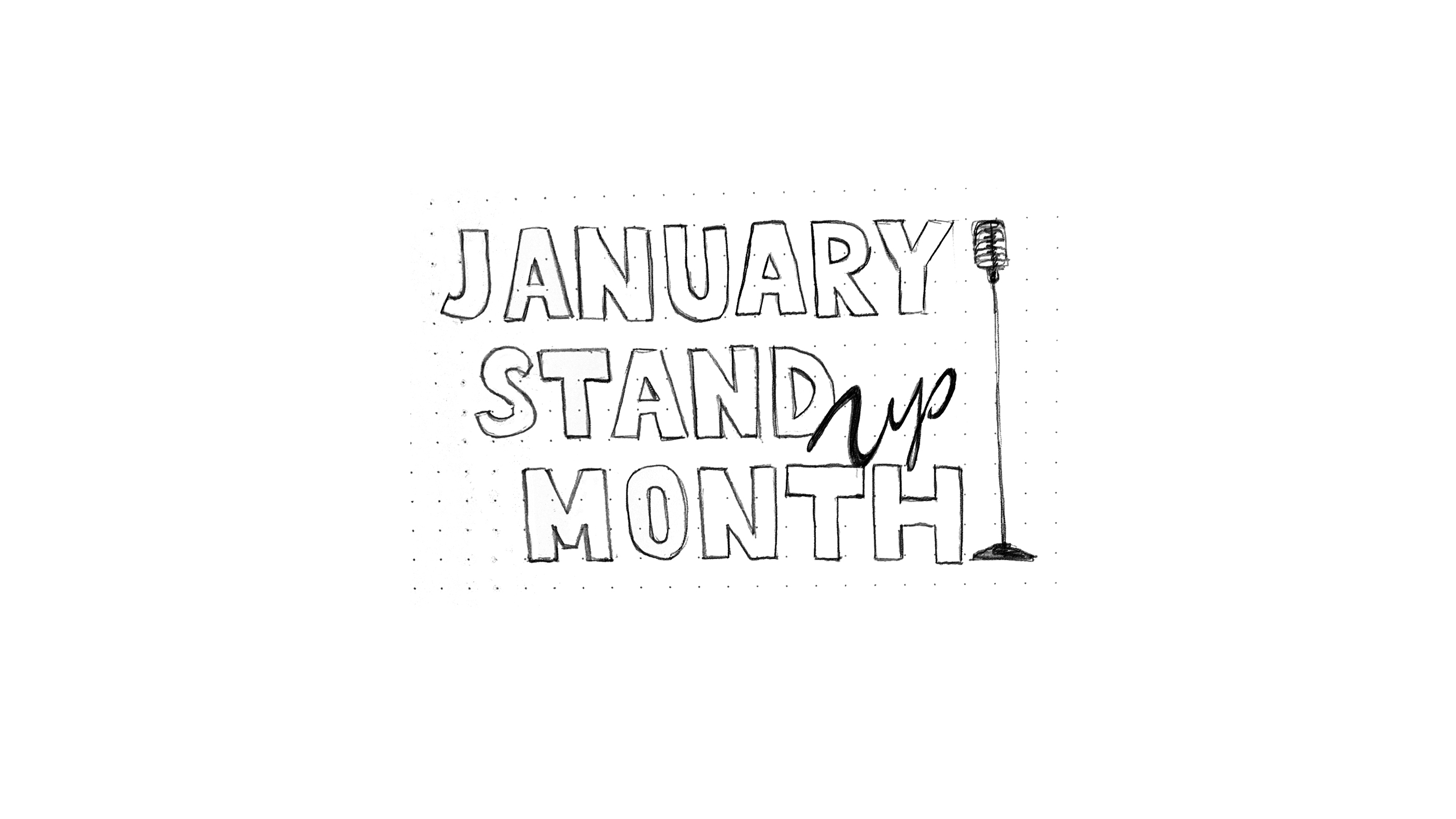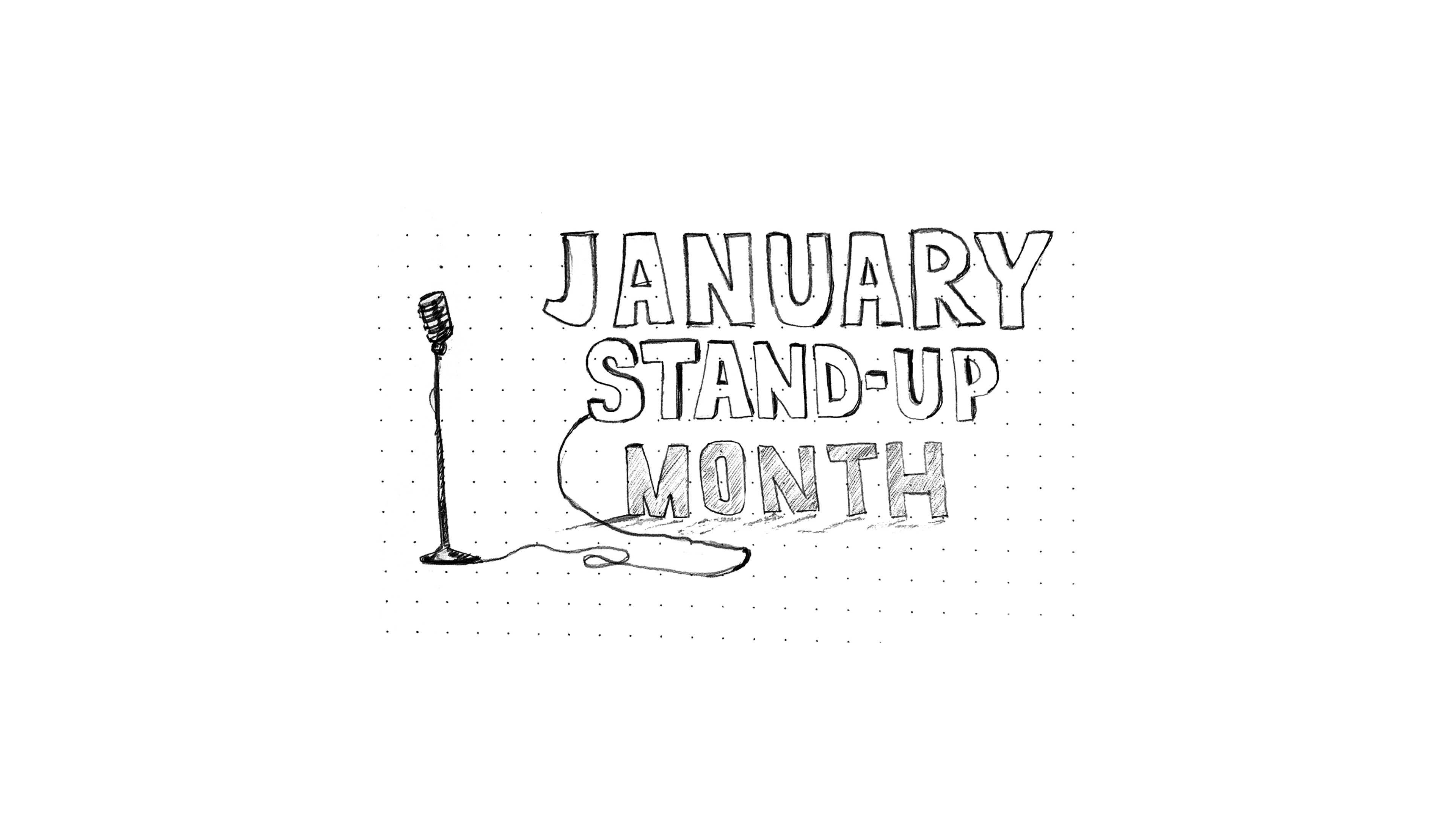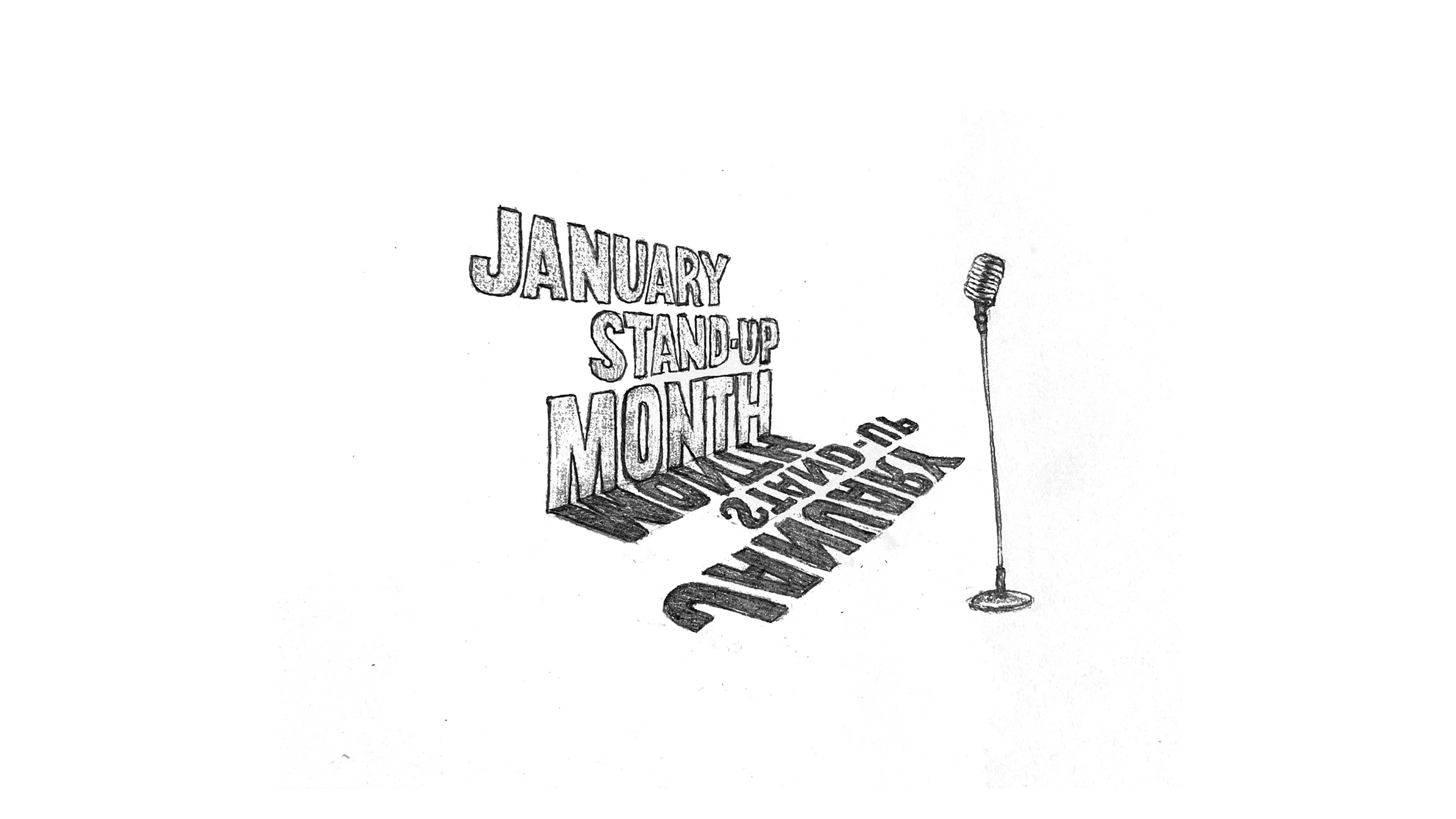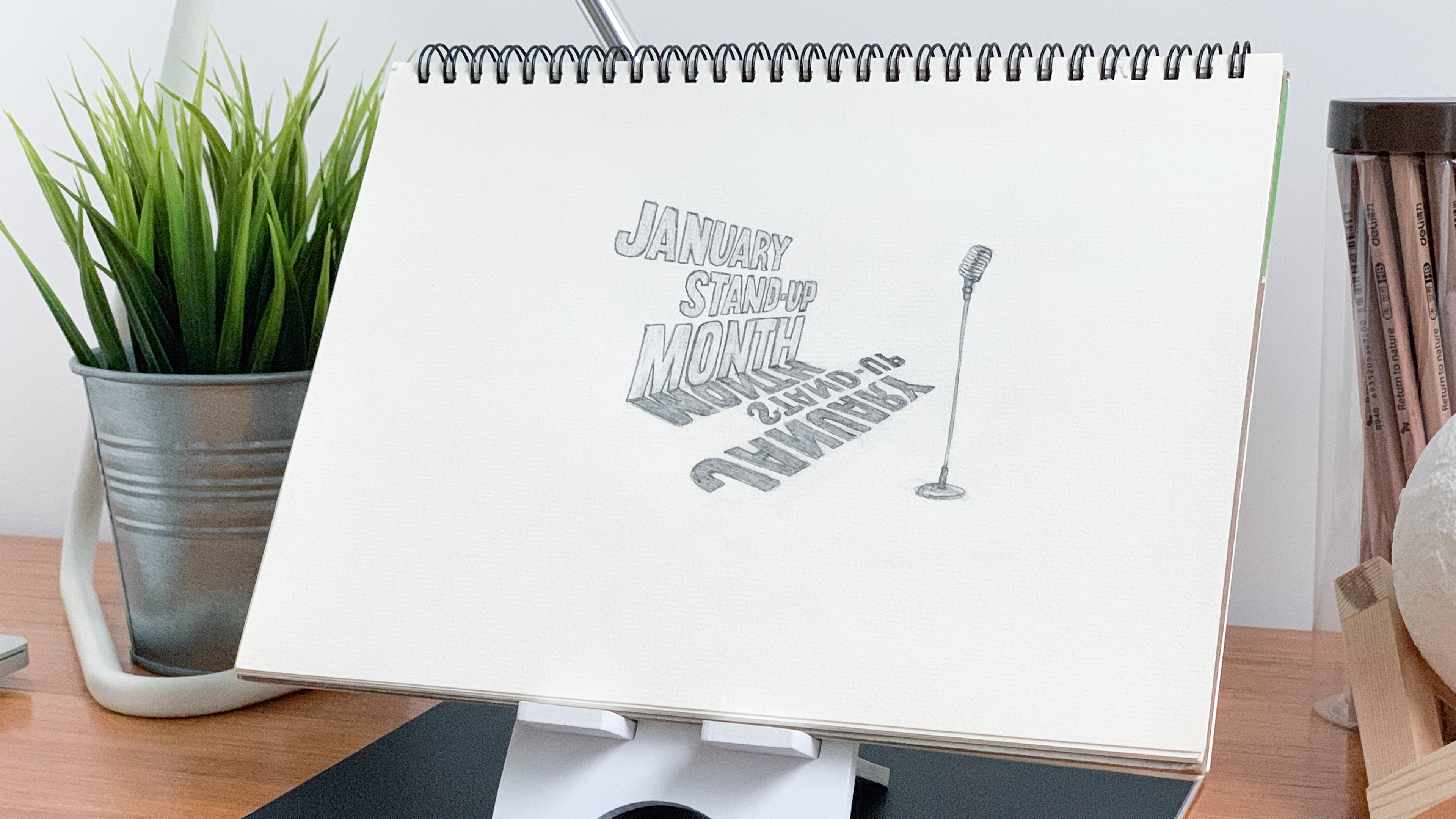 Inspiration
Using the comedy stage motif as an environmental placement for a bold, shadow-casting type stack, this direction iconifies the stage as a thematic device in stand-up comedy.​​​​​​​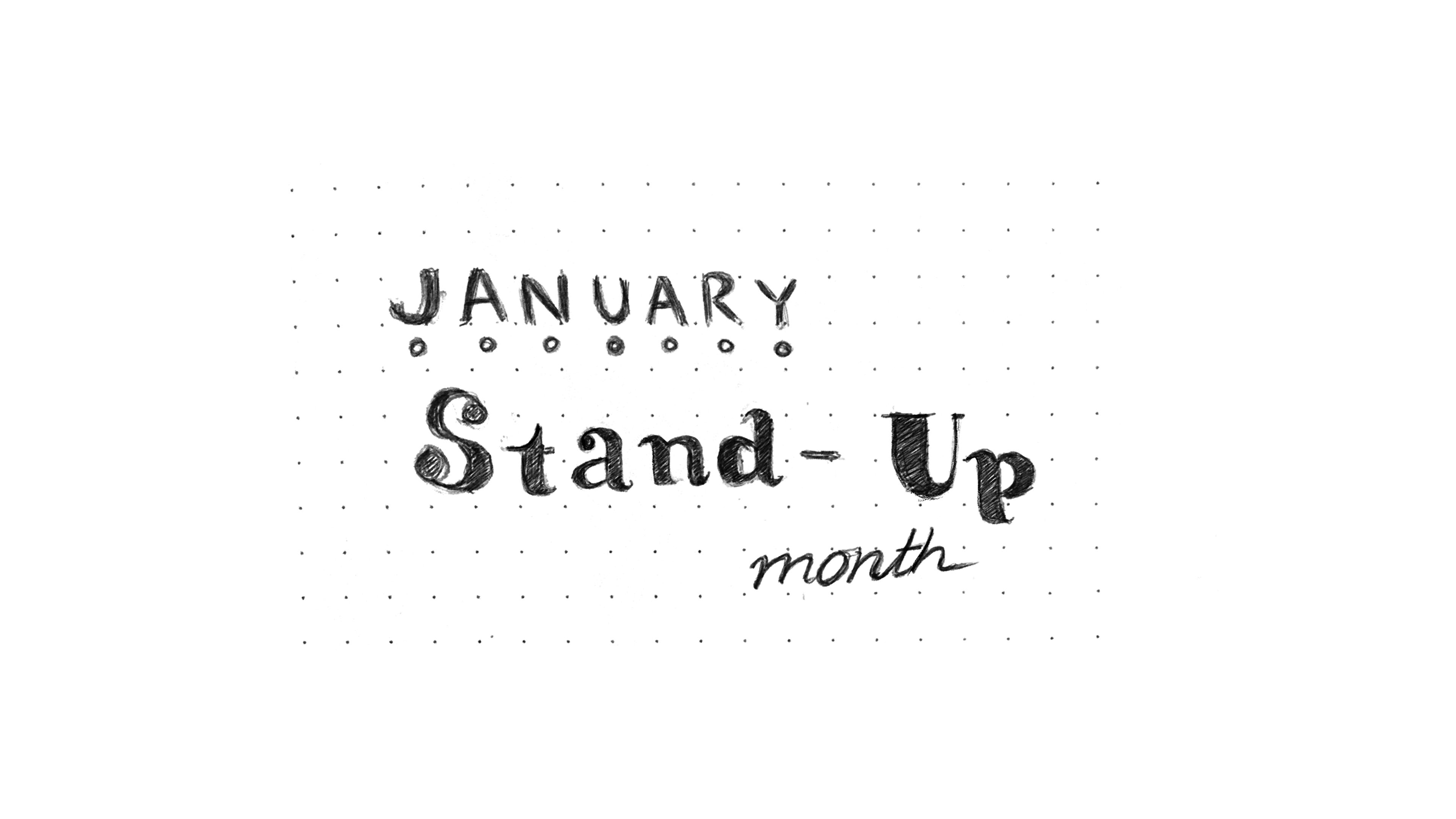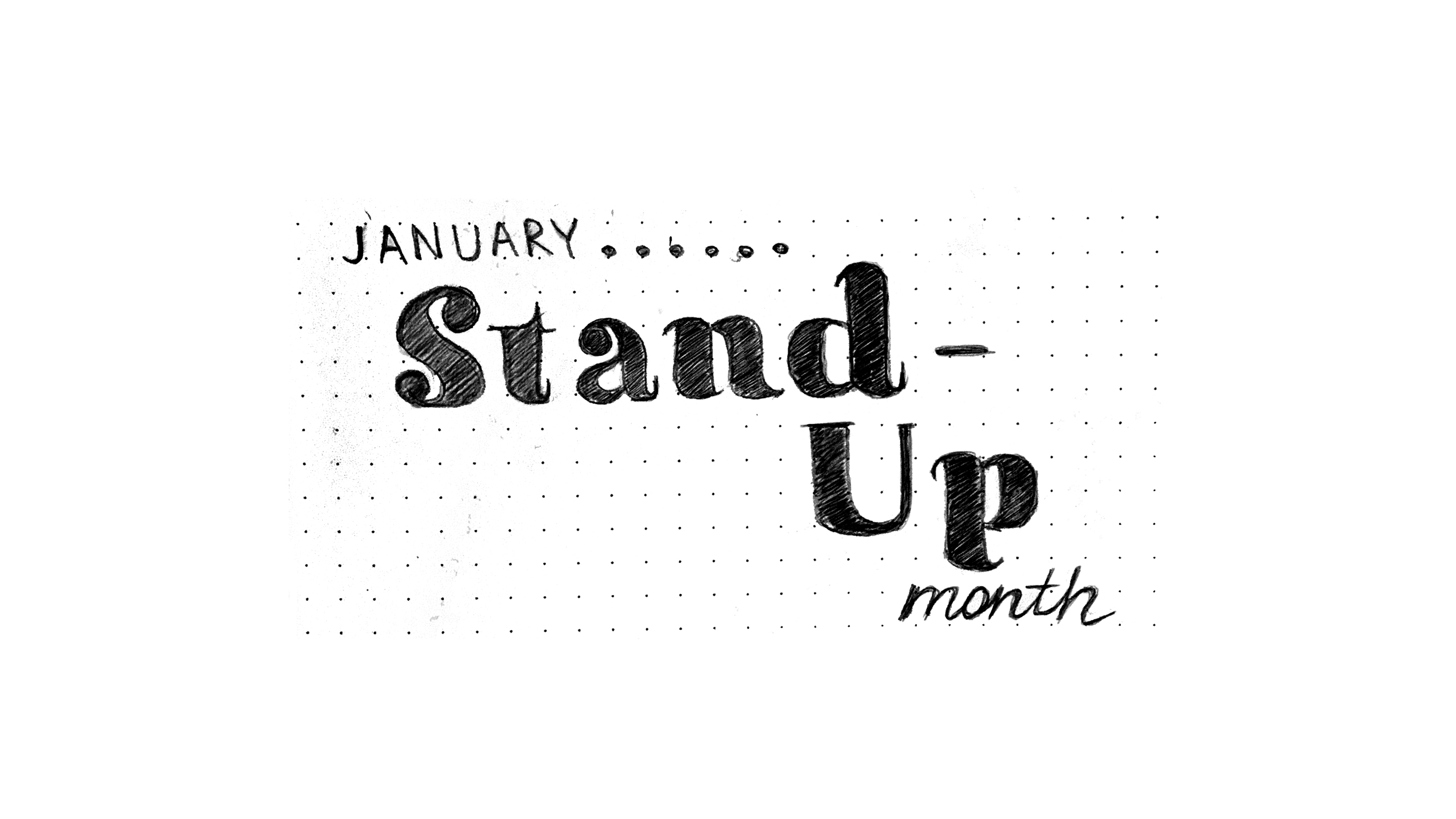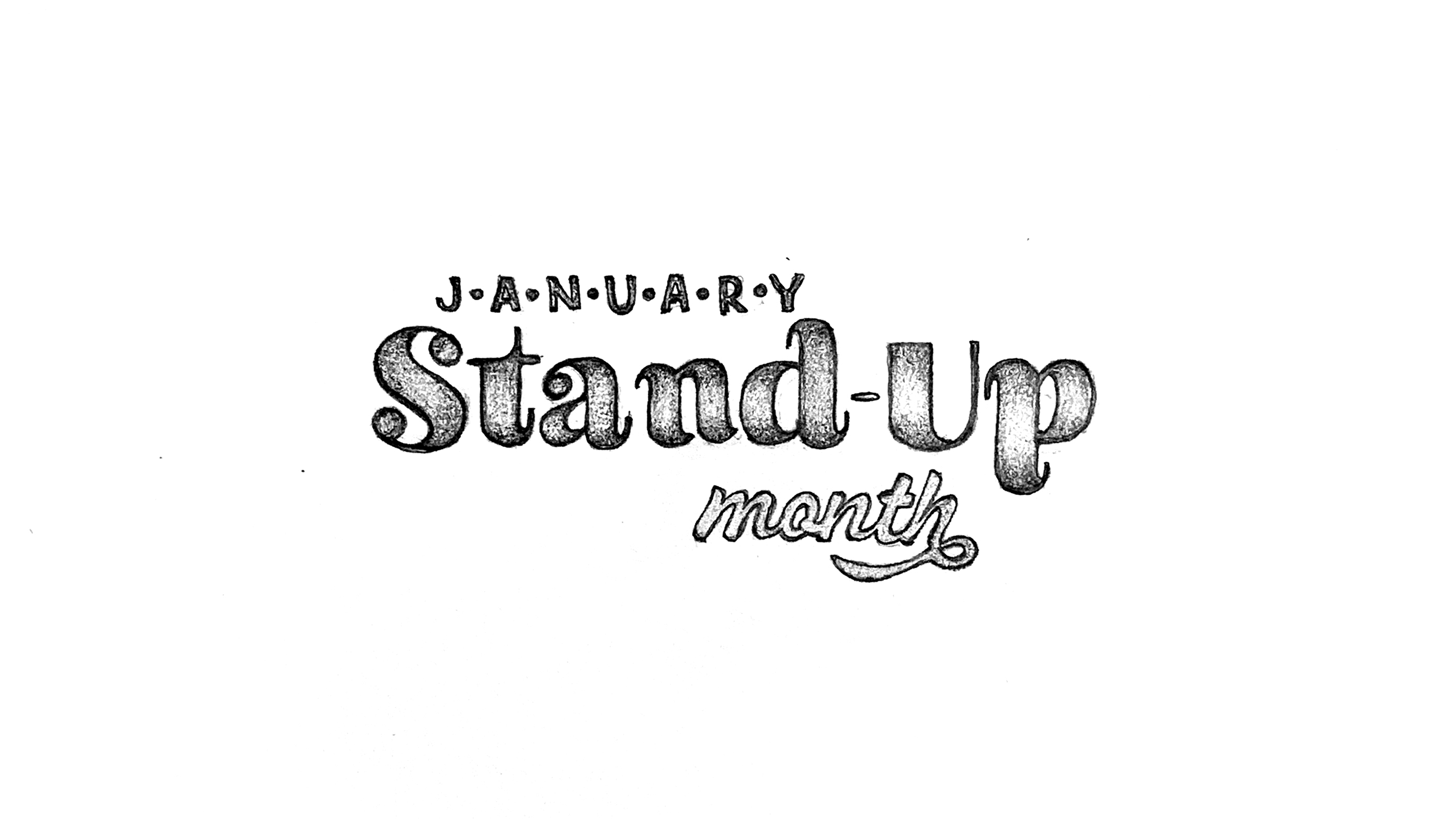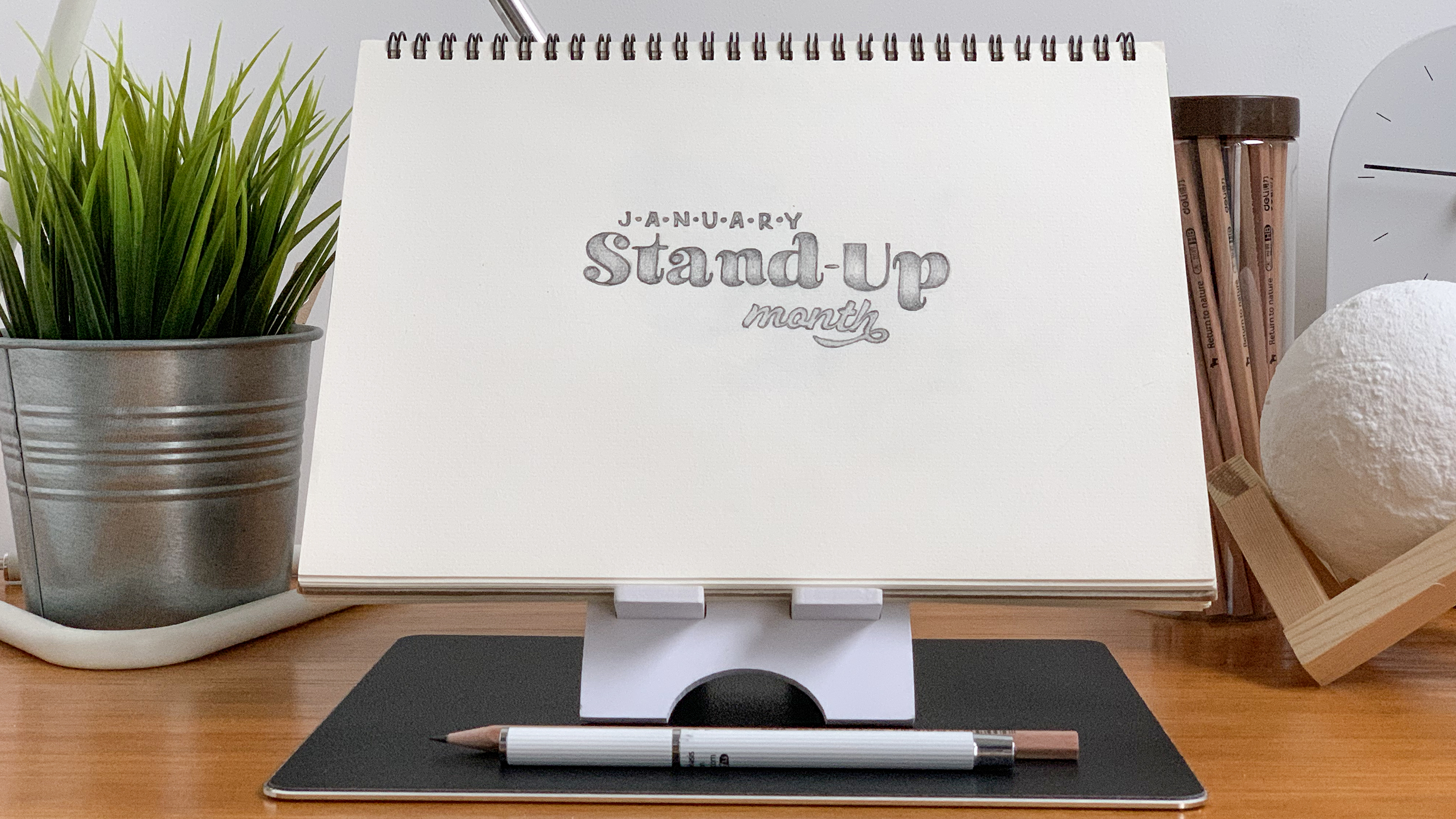 Inspiration
Mixing a ritzy headline face with a decorative sans serif and script, this direction is pure pizzazz, conjuring up images of a champagne bubble night at the country club.​​​​​​​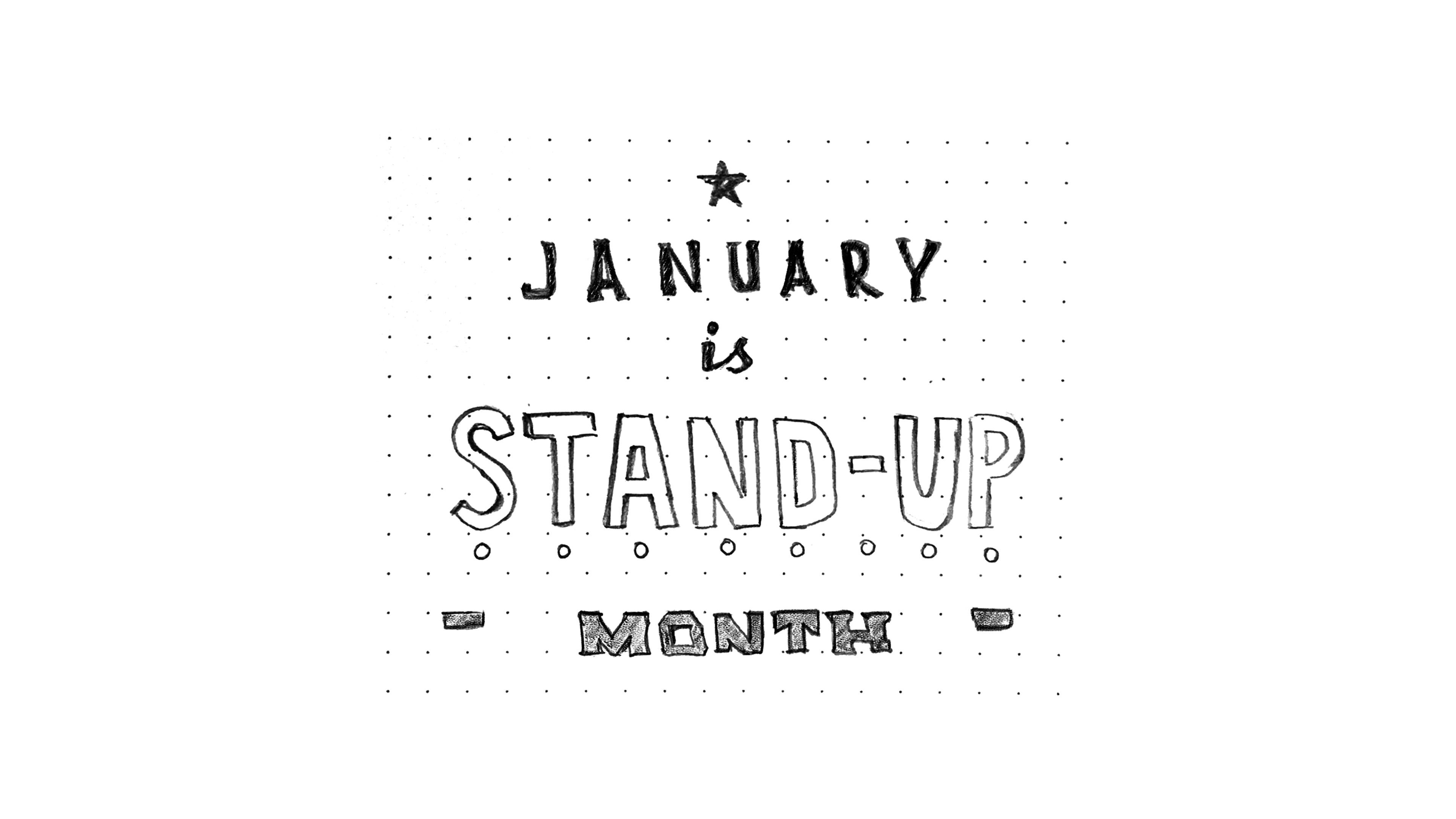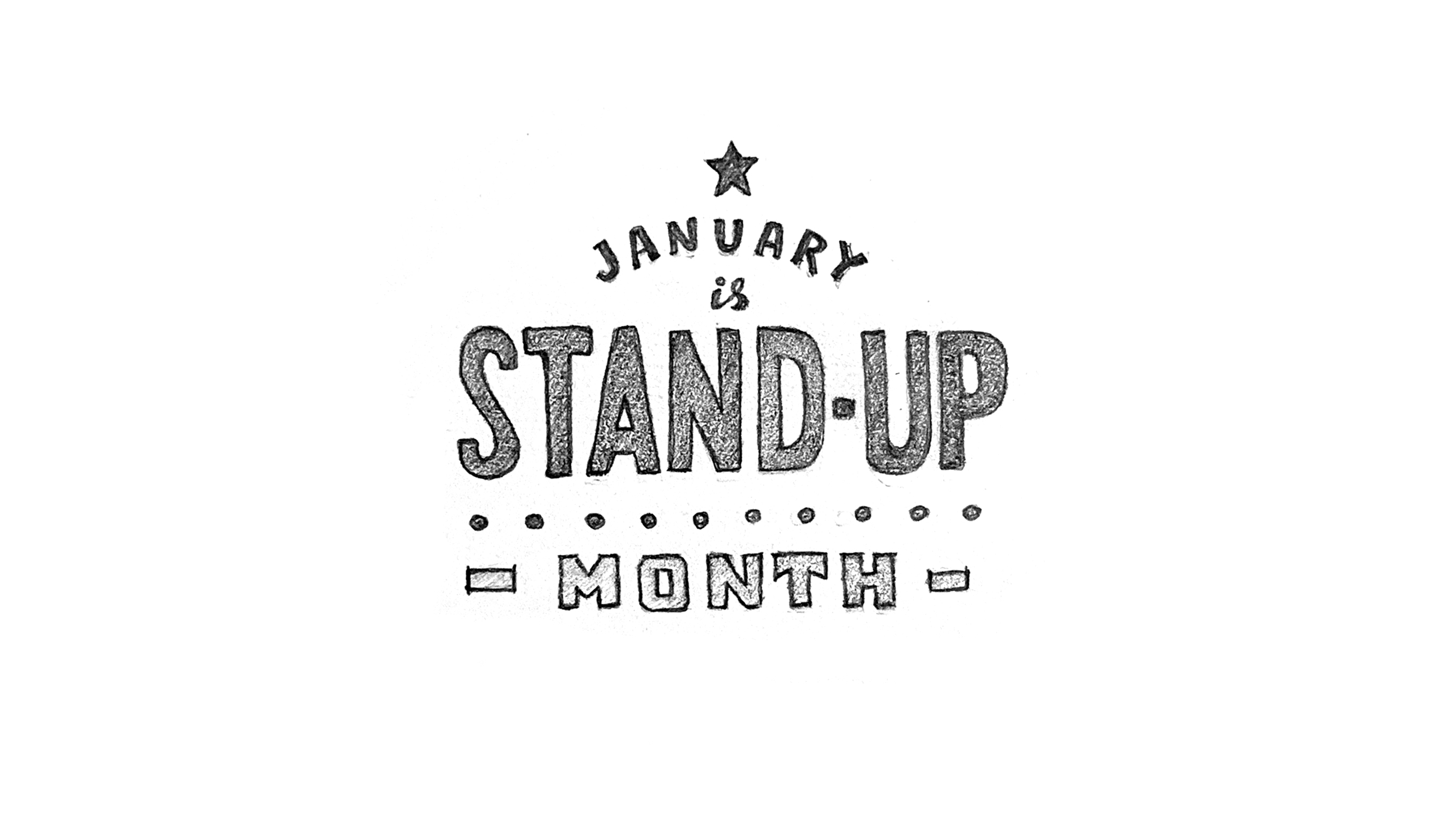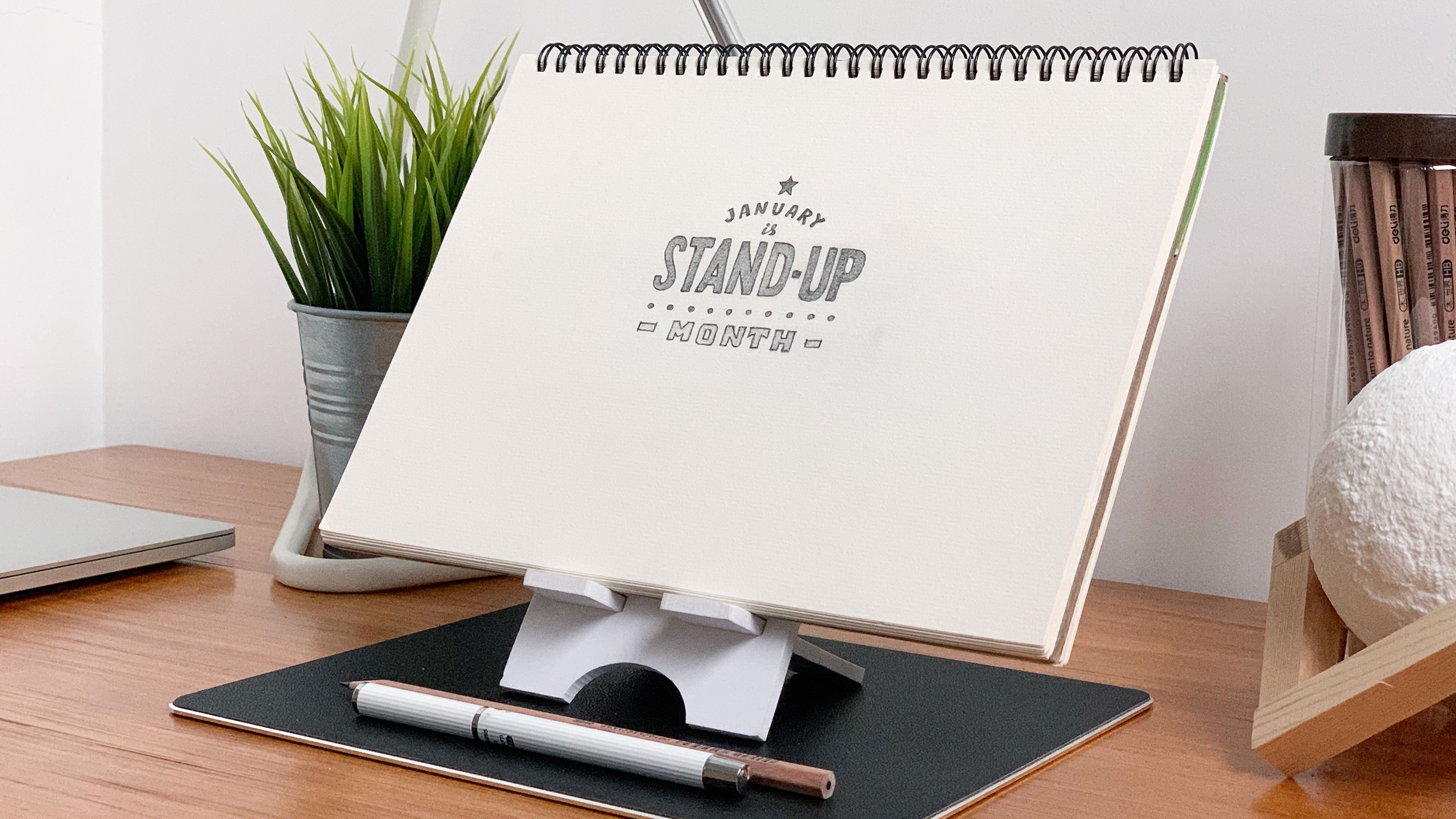 Inspiration
With a rugged blend of crafted type styles and ornamentation, this direction was inspired by beer-can aesthetics — playing up the artisanal style seen in many of today's indie breweries. ​​​​​​​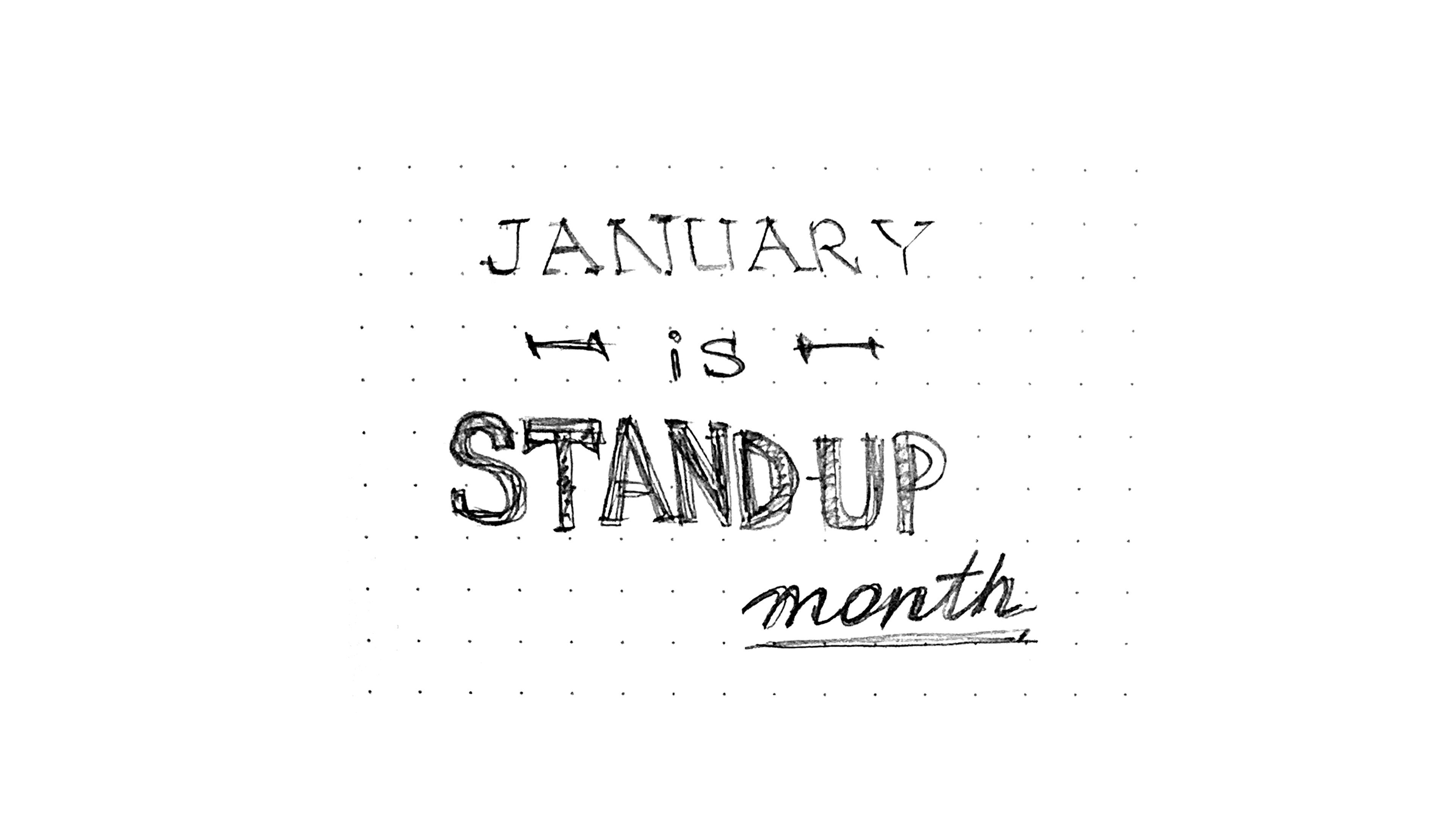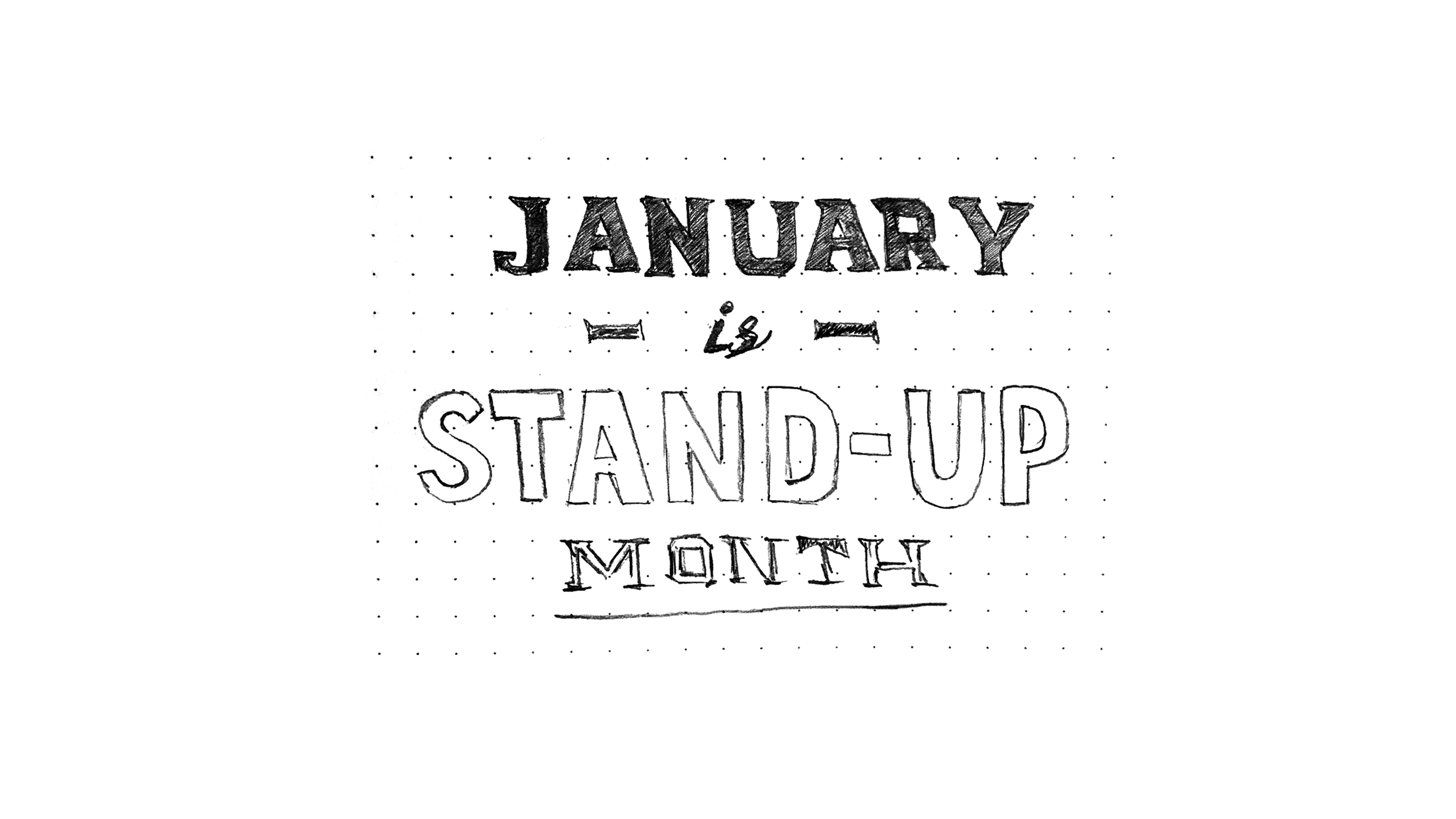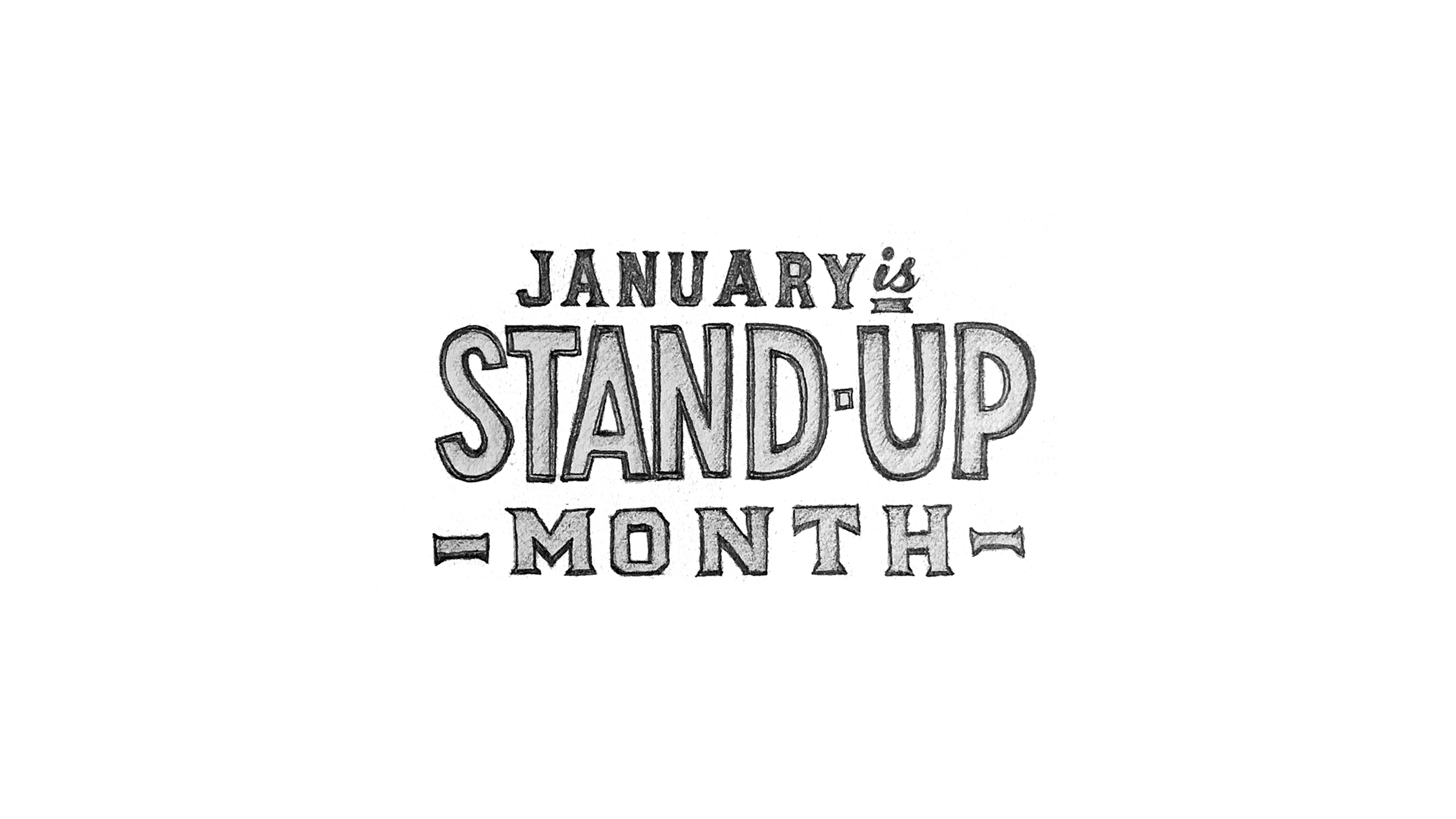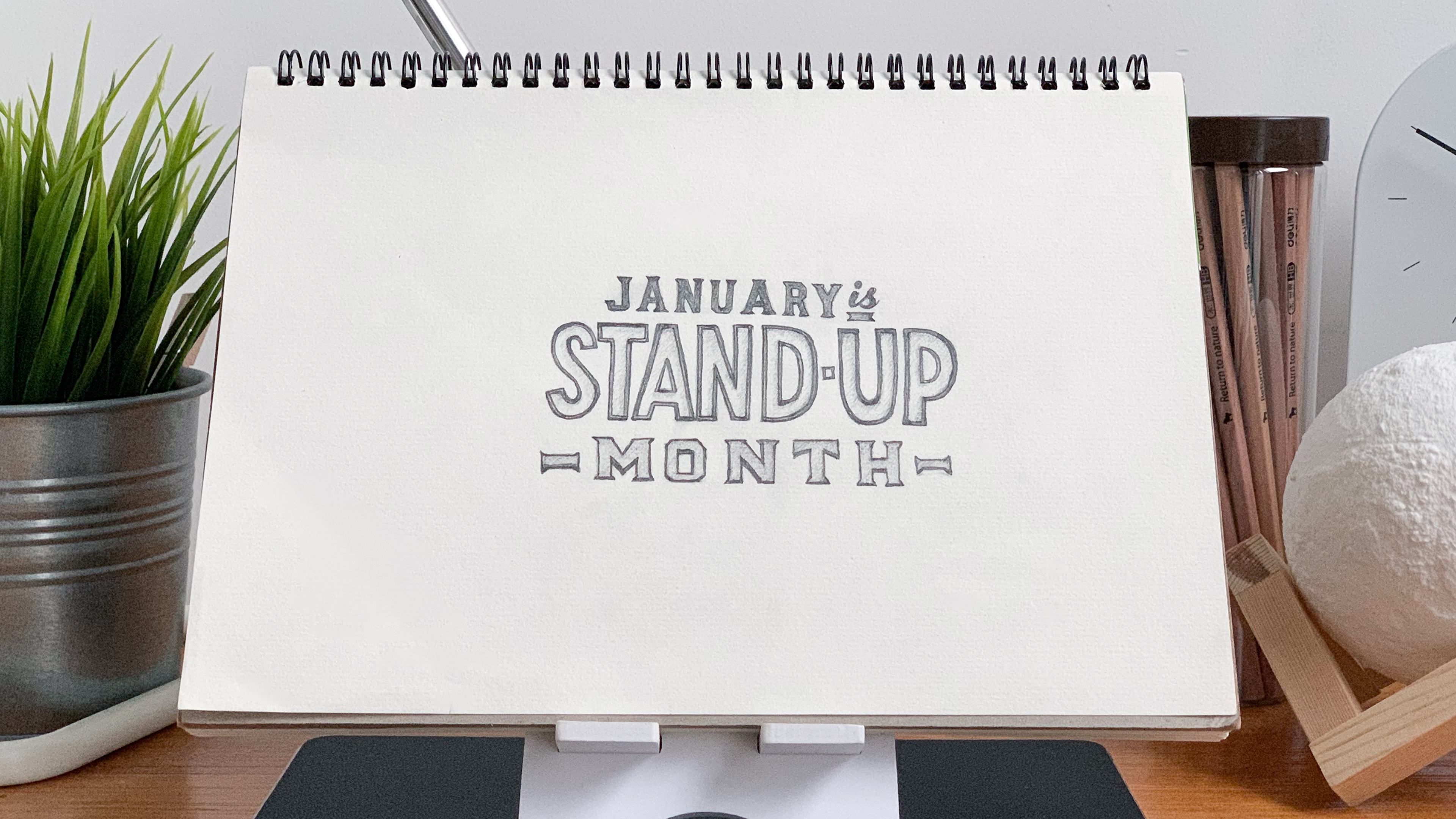 Inspiration
In a hearty, dead-center stack, this lockup evokes the kind of branding you'd see in old-school canned food labels.​​​​​​​
Credits
Client: Comedy Central
VP of Design: Chris Scarlata
Art Director/Designer: Brandon Lori