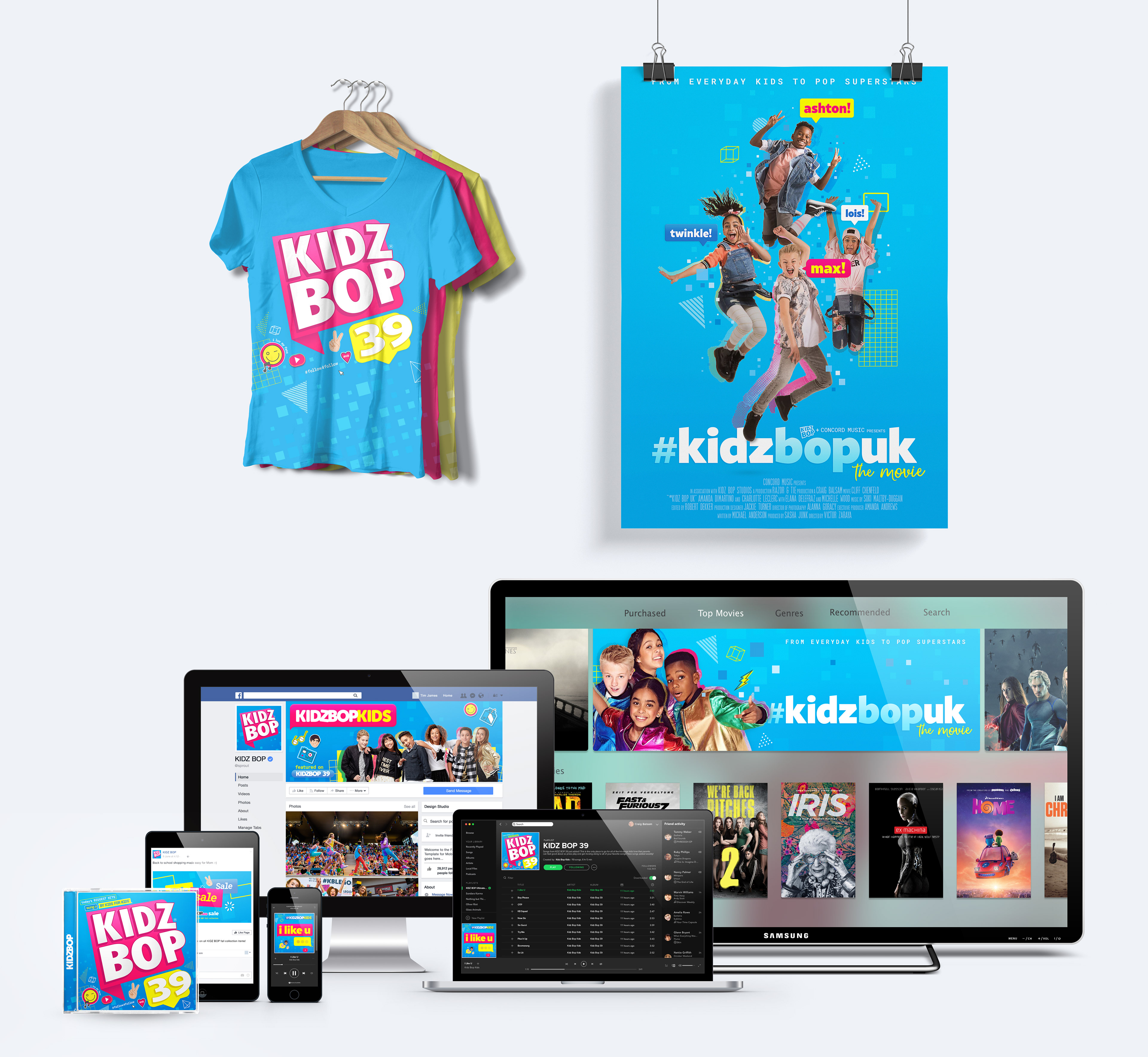 Get Social
KIDZ BOP 39 is one big party of all things social. From texting to filters to emoji, kids of today live in a world of Tap, Swipe and Like. For the brand's next album release, KIDZ BOP 39 incorporates the colors, iconography, and attitude of this playful social language and blows it up on all platforms.​​​​​​​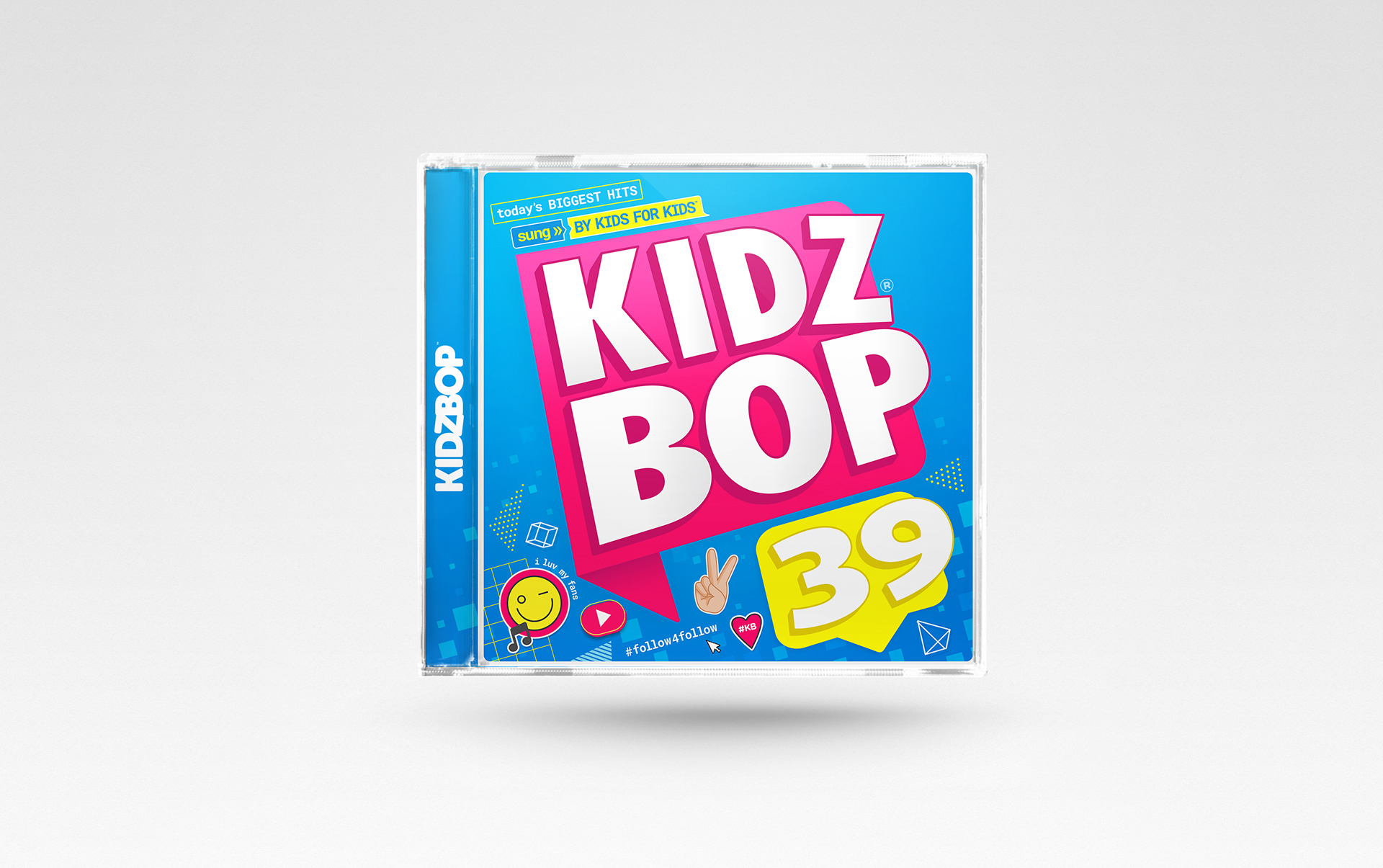 Color
The color palette for KIDZ BOP 39 is based on the CMYK color model of cyan, magenta, yellow and black. This combination was chosen for its modern look and ability to stand out in the marketplace. In addition to every base color below will be an accompanying set of shades in that respective color.
With this stripped down color palette, KIDZ BOP 39 will feel tightly branded across all platforms, products and media. These brand colors will be inextricably linked to 39, offering fans bright and bold content that employs some of the most common colors used in social platforms and chat messengers, such as blue and yellow.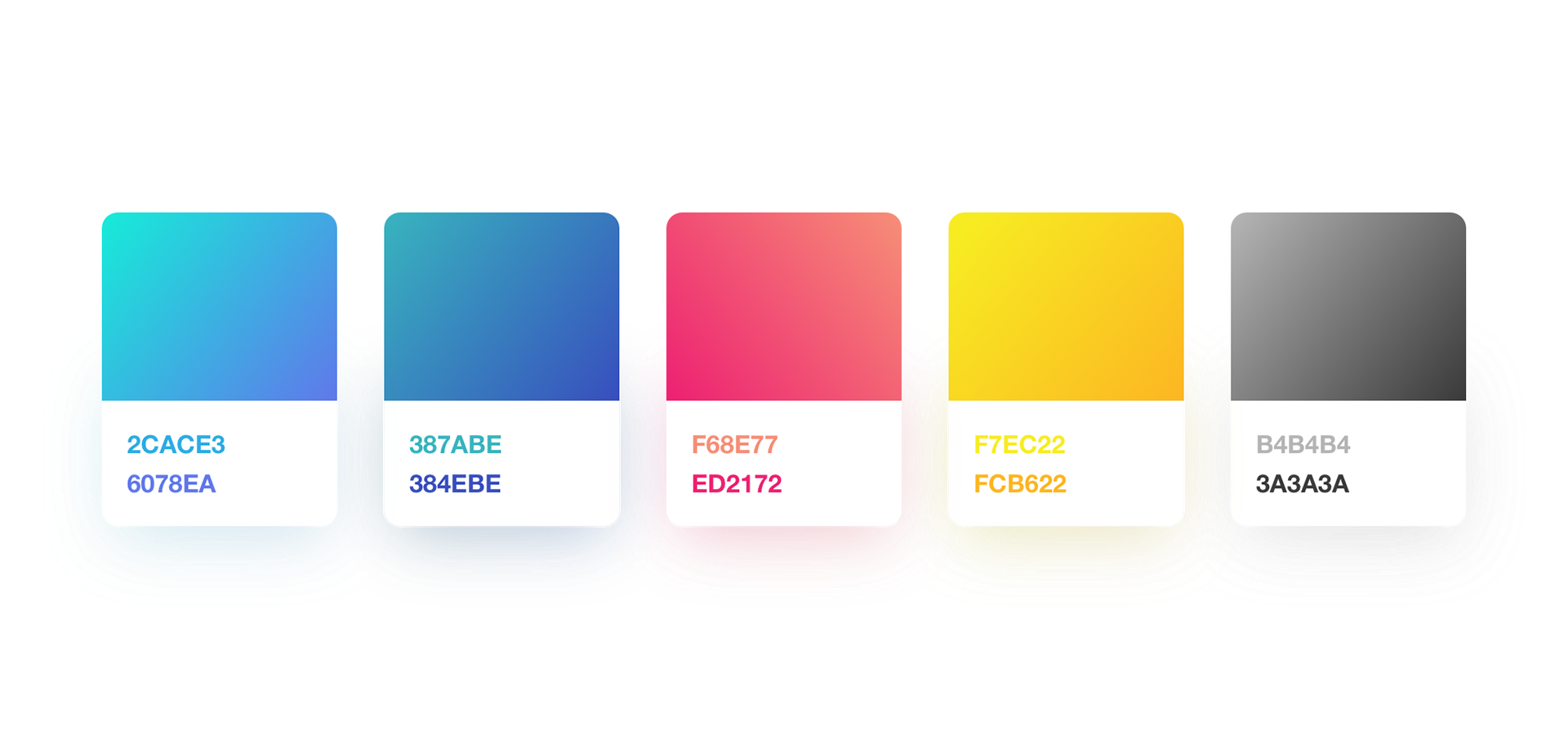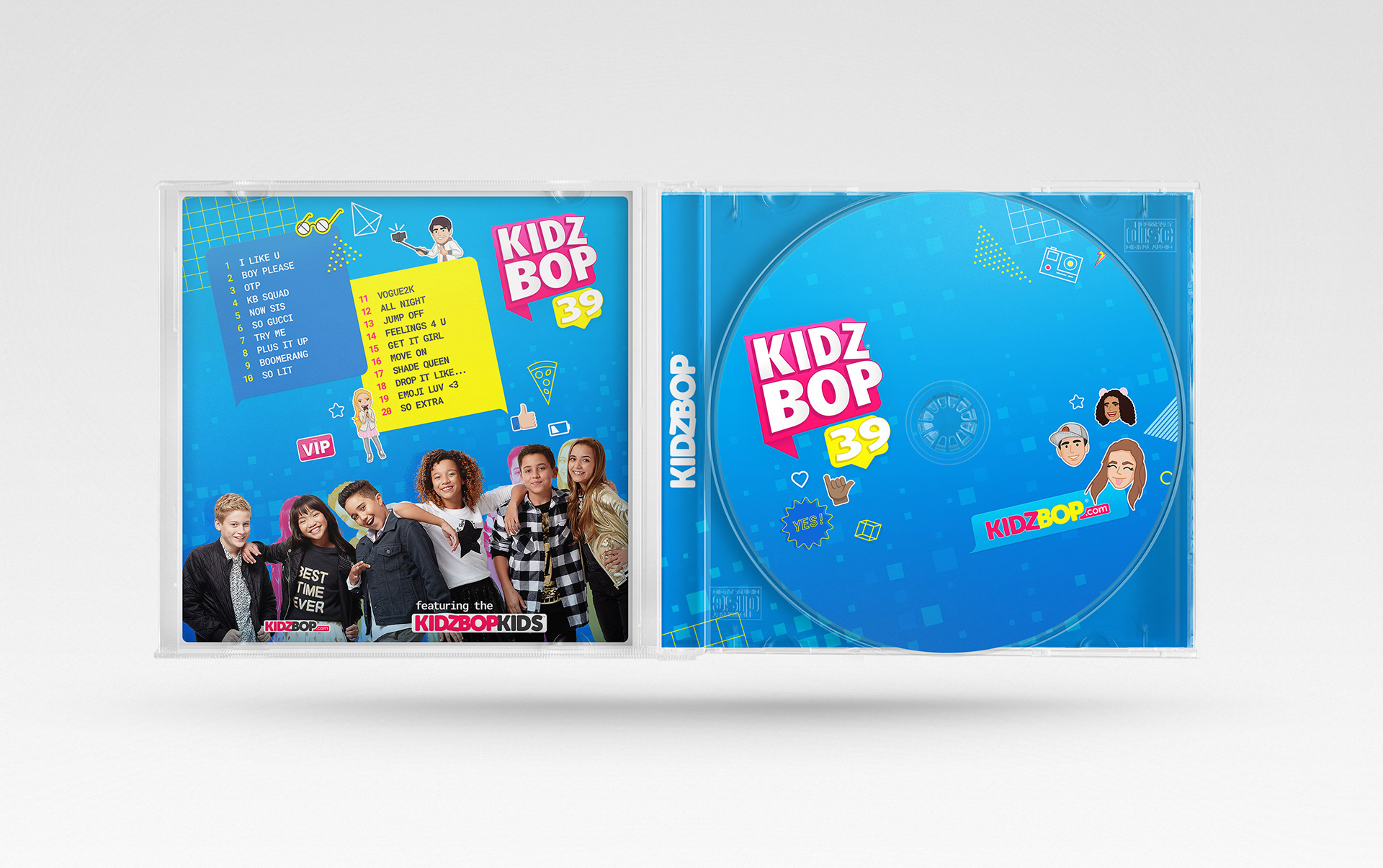 Primary Typeface
The primary typeface for use in KIDZ BOP 39 is Rival Sans. This typeface was selected for its bold and playful look. This typeface should be used in all title and display opportunities, but not as a body text font.

Secondary Typeface
The secondary KIDZ BOP 39 typeface is Roboto Mono. Roboto Mono was chosen for its 'techy' look, number of weights, and pairing ability with Rival Sans. This typeface should only be used in secondary titles and body text.

Graphics + Iconography
A stream of mosaic 'pixels' will become a staple of the campaign look. Subliminally, these shapes suggest 'digital' and provide a big, bold and clean way to gin up a campaign that's fresh, while also doing something that feels natural for the KIDZ BOP brand.
The use of 'chat bubbles' are a design motif used to encapsulate text. This approach enforces clean readability of messaging, particularly on small screen media. Additionally to this set of chat bubble templates, a set of icons serve as key elements for the brand toolkit, including wireframe geometry, custom emoji and bold sets of patterns.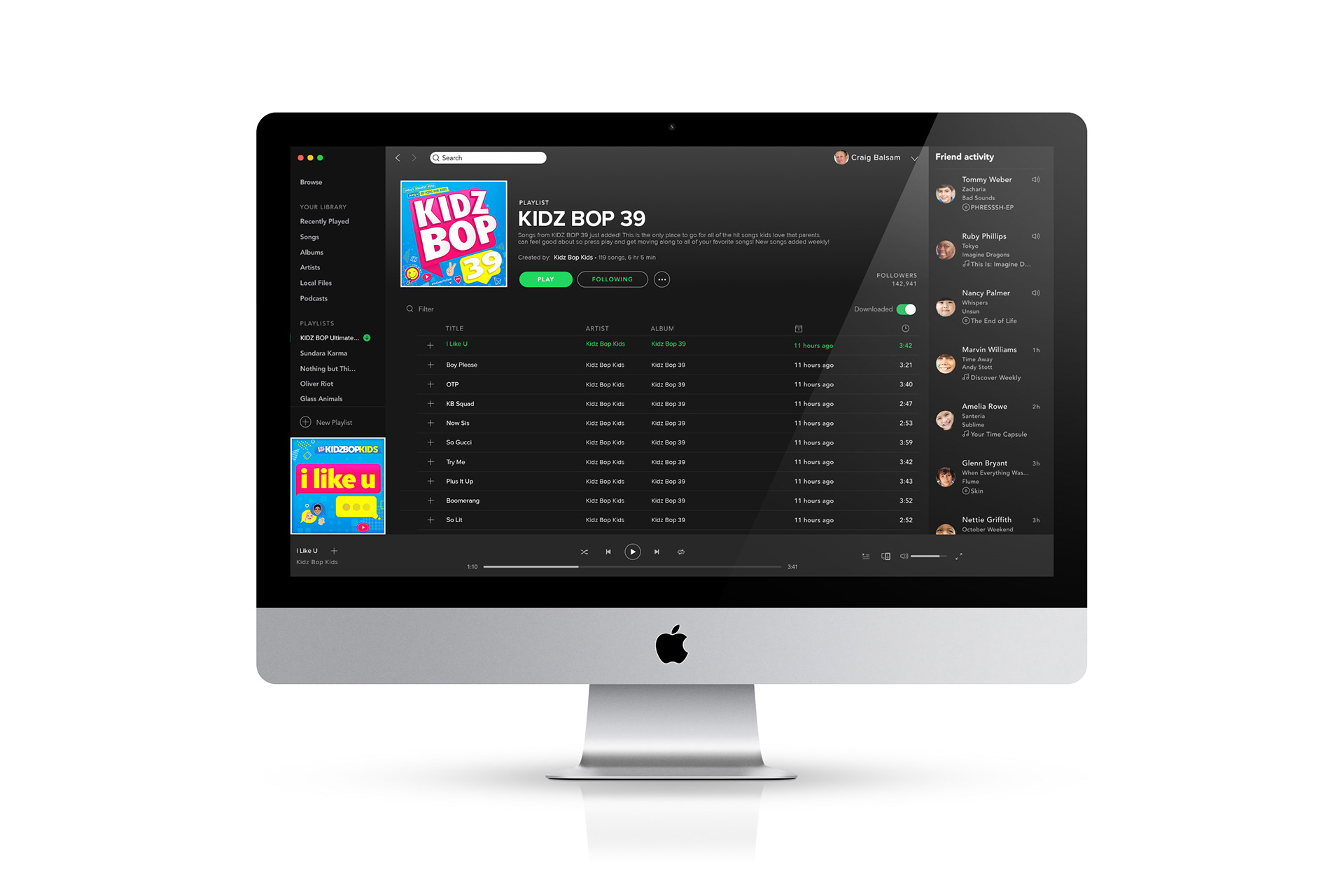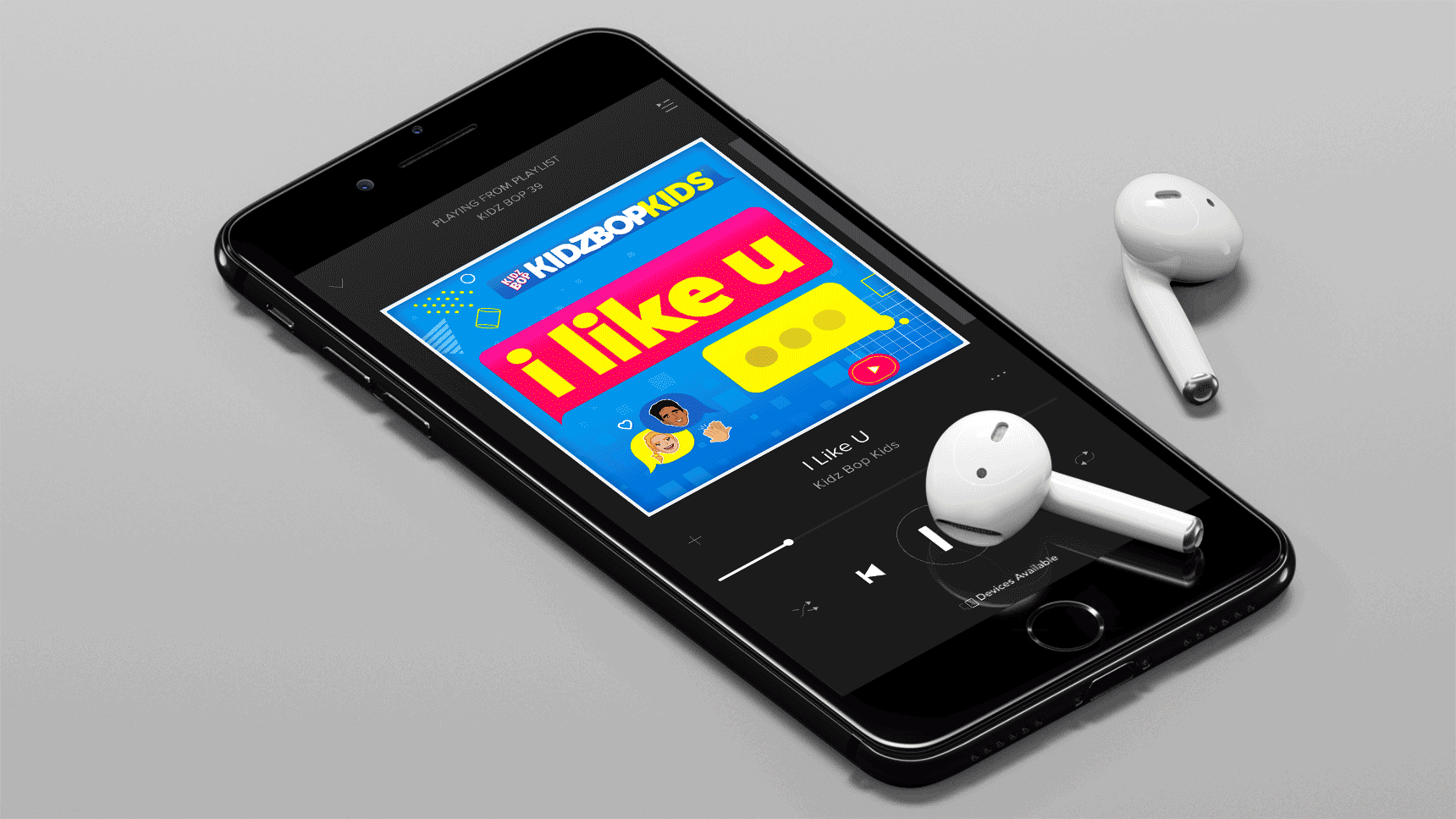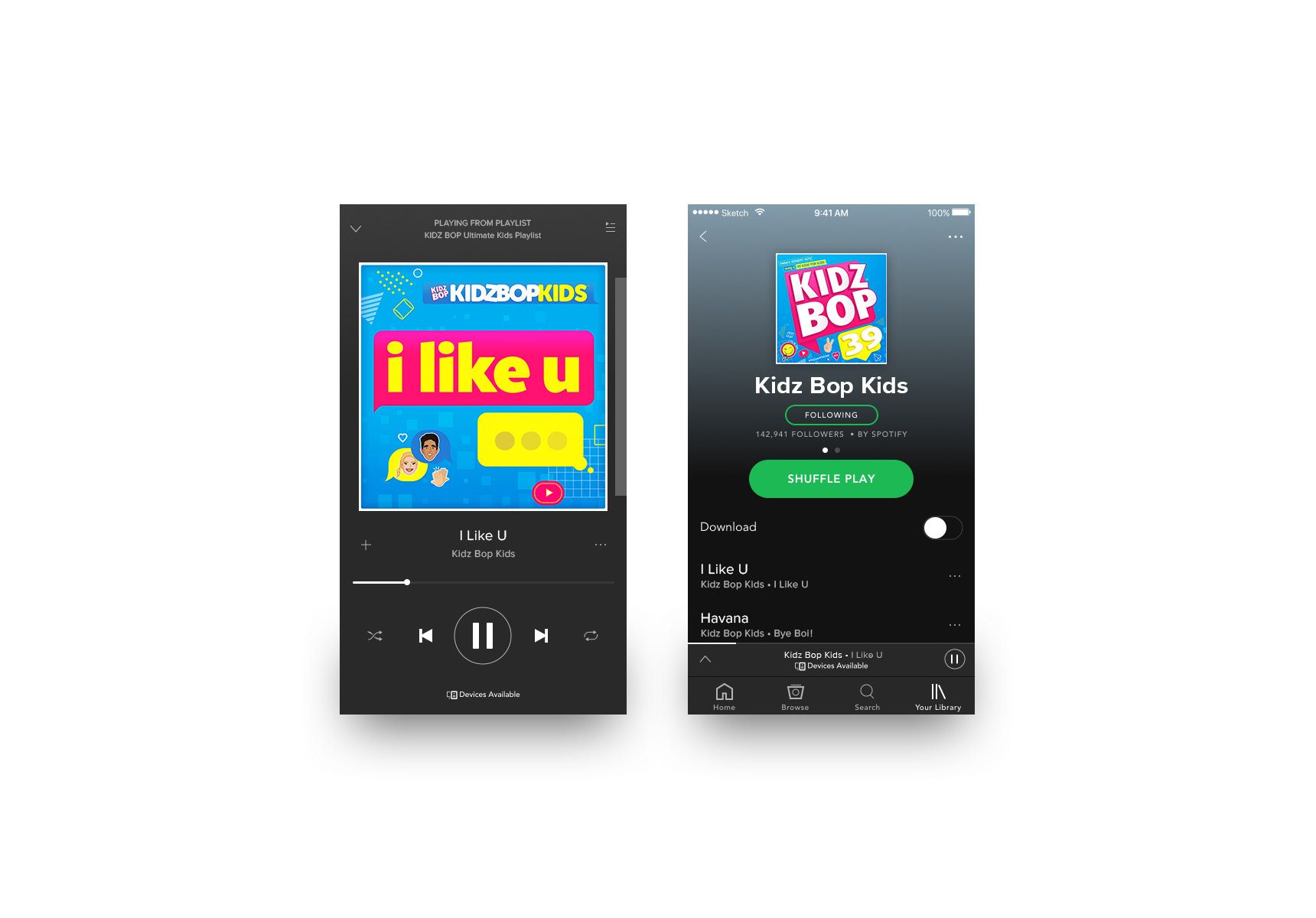 Brand Photography
For brand photography, the KIDZ BOP Kids are treated in a stylized repeat of cyan, magenta and yellow. In essence, this is a 'photo filter' that nods back to the broader social direction of the campaign. This approach provides a graphic technique to branded photography that is catchy, on-trend, and also easy to create.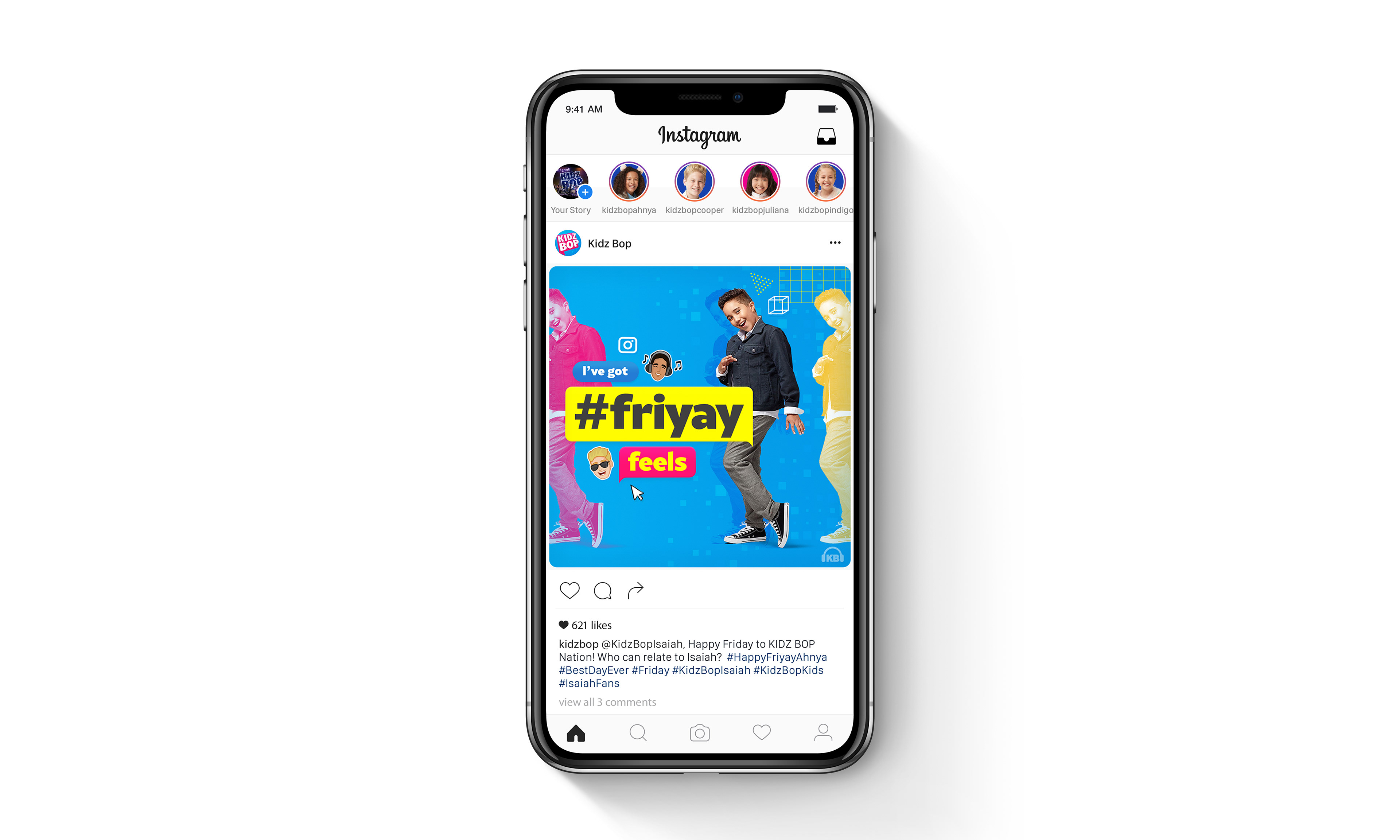 Out of Home
Out-of-home (OOH) advertising is a perfect way to reach consumers on the go. Ideal for generating instant awareness and elevating the credibility of a brand, KIDZ BOP 39 breaks out of the small screen and onto the big screen with a proposed feature film crossover, #KidzBopUK: The Movie.
In a massive double whammy, KIDZ BOP reaches fans at all consumer touch points, even the box office. The look and feel of KIDZ BOP 39 is easily skinned across a variety of media, whether in the United Stated or internationally.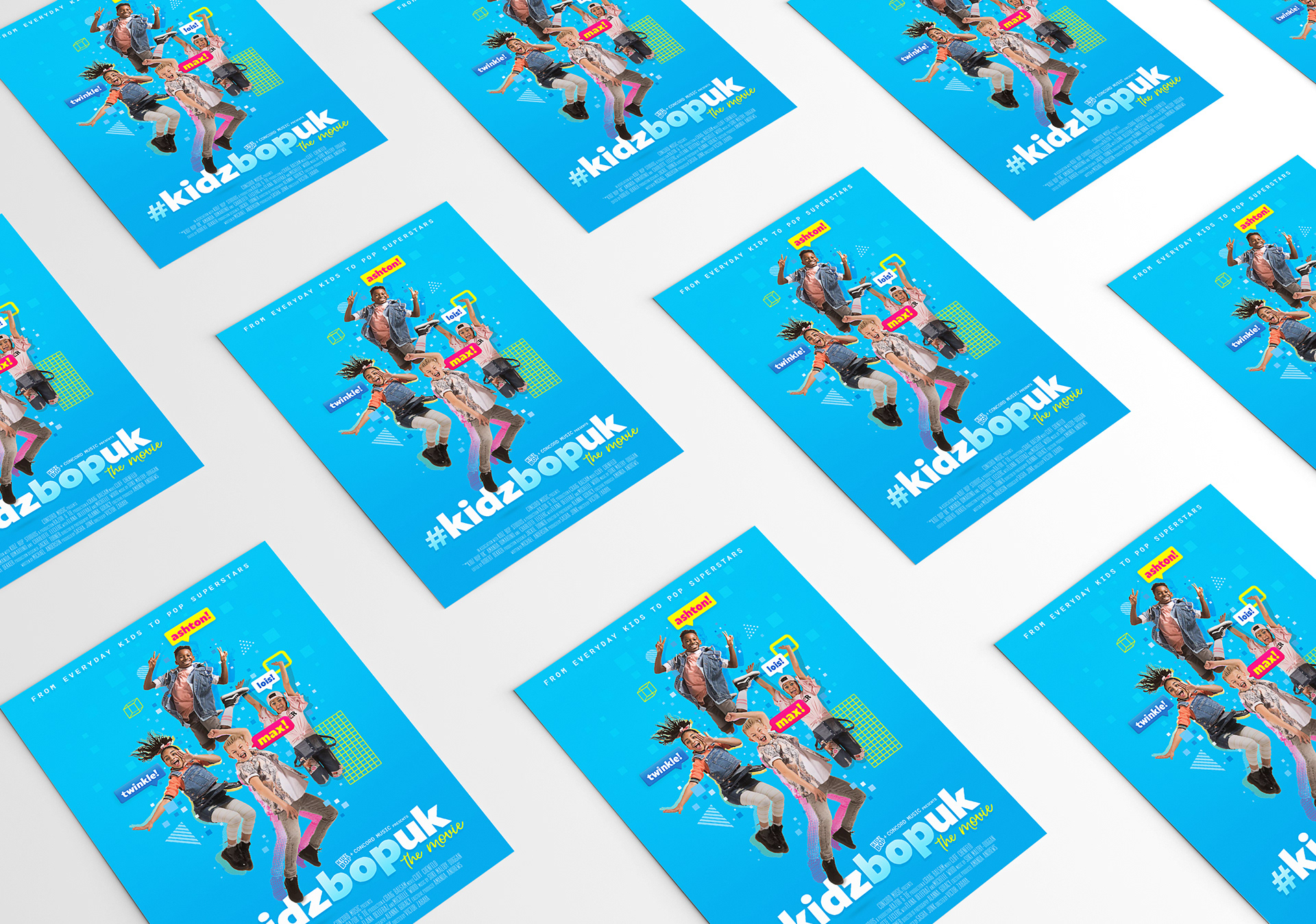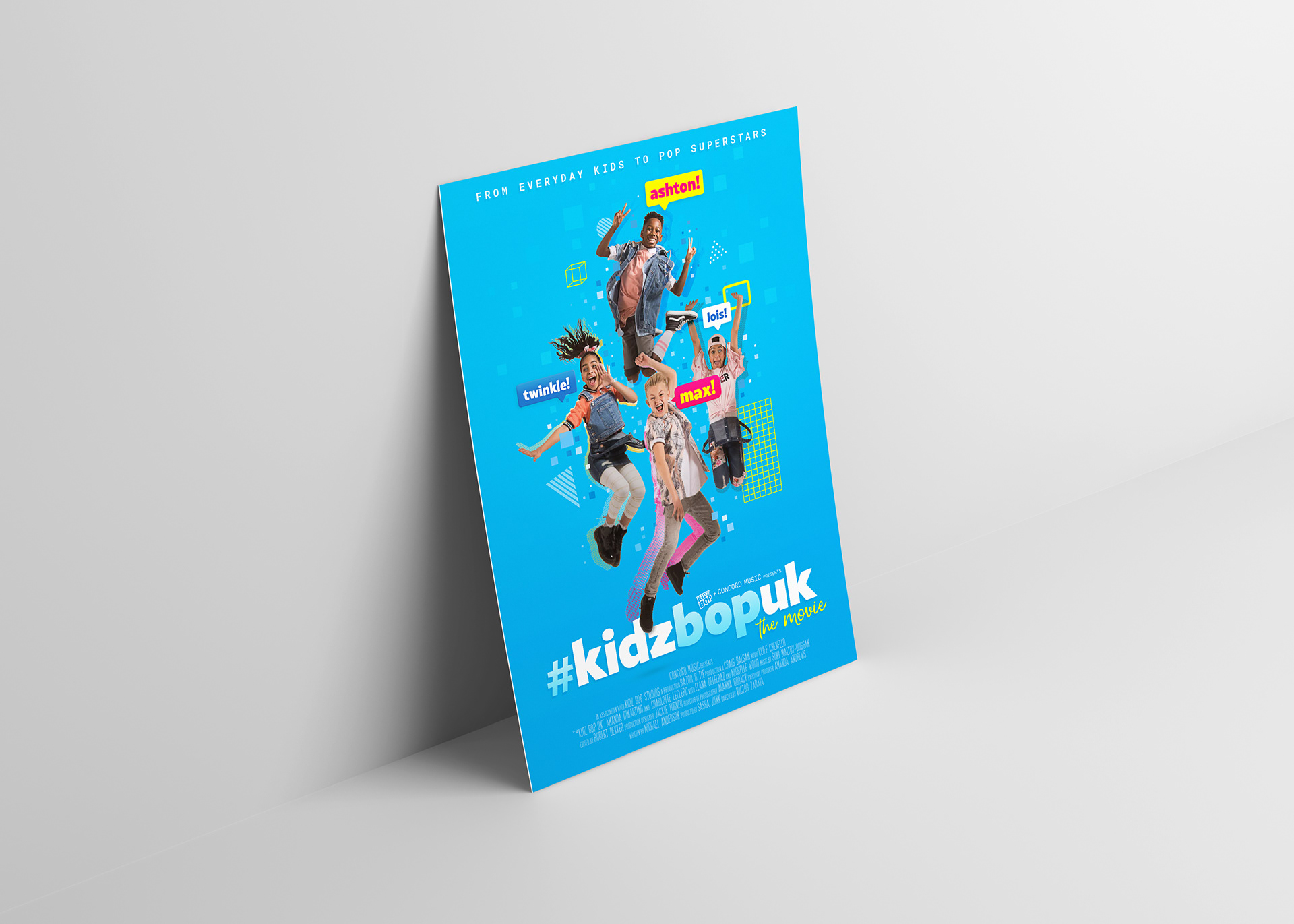 Brand Sponsored Snapchat Geo-Filters
The use of Snapchat Geo-filters present a fantastic opportunity to partner with brands, while building a more intimate brand relationship with KIDZ BOP fans. Custom filters can be created on a per partner + location basis, such as KIDZ BOP concerts or Target stores, for example. 
Stars like Selena Gomez, Meghan Trainor, and DJ Khaled have built massive followings on Snapchat by courting their fanbase with content that's both original and/or sponsored.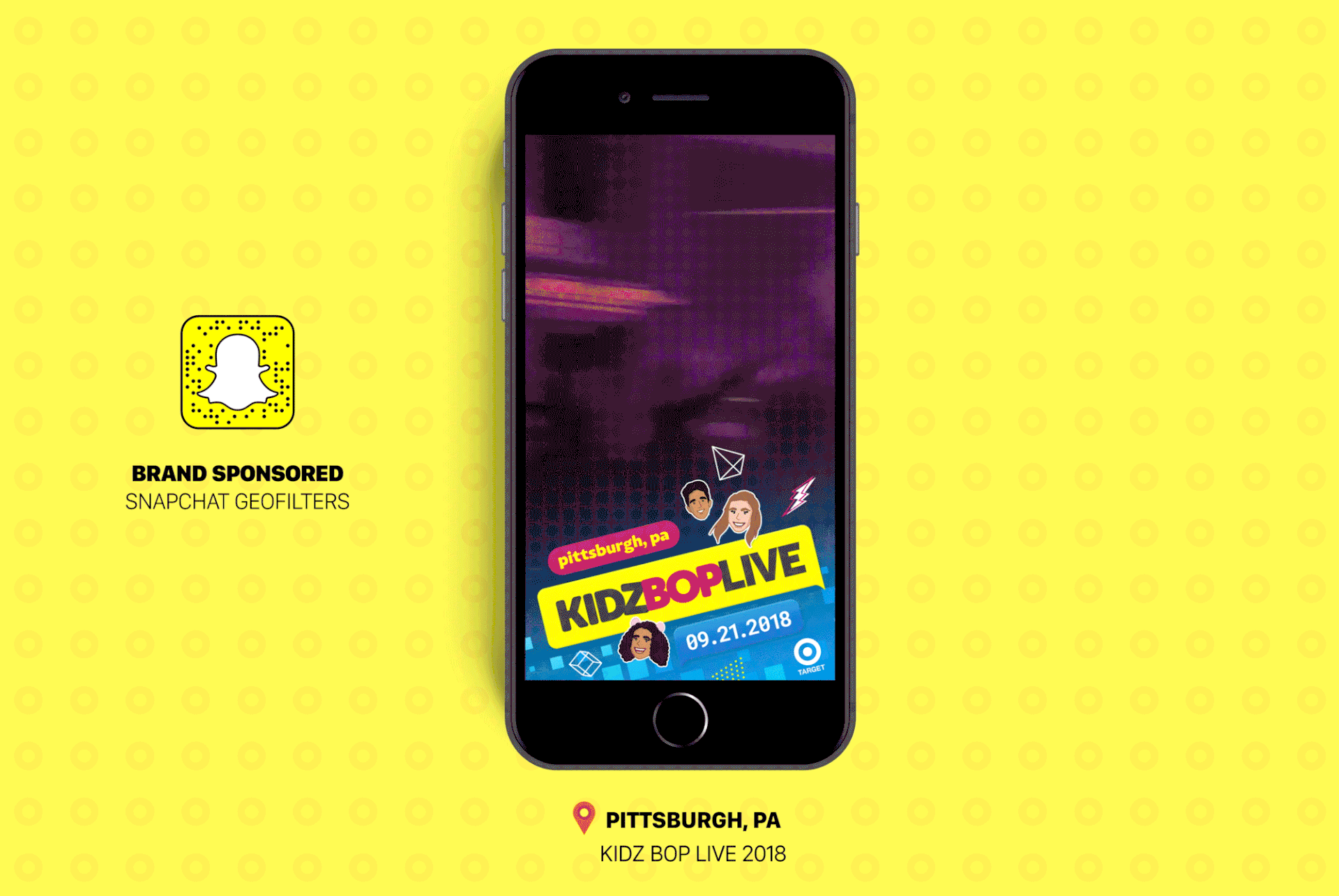 KidzBop Calls
As part of the social theme of the campaign, KIDZ BOP ups the ante by creating a unique fan incentive with KIDZBOP Calls. With KIDZBOP Calls, fans can purchase exclusive video-calls from their favorite KIDZ BOP Kids, offering a unique, behind-the-scenes chance to get closer to their favorite KIDZ BOP stars.
These messages can be pre-recorded video-calls or LIVE, depending on strategy. If pre-recorded, graphics following the look and feel of the campaign can be integrated into the video, reinforcing the central design direction of the campaign.
Pop Stars like Taylor Swift have lead the way in recent years for coming up with creative new ways to interact with fans, going as far as making her own lifestyle app, "The Swift Life" as a way to communicate with fans directly and amongst themselves.
The content of KIDZBOP Calls can be anything, such as a KIDZ BOP Kid singing an acapella "Happy Birthday" message to the fan, wake-up calls, holiday greetings, or just a simple fan call to say hi!
Instagram Stories Advertising
To reinforce the campaign theme of social media, KIDZ BOP can create exclusive content for Instagram Stories. Since Instagram Stories is ephemeral, certain time-based incentives can be served to fans, such as flash sales, exclusive pre-releases, and freemium content.
Pre-existing YouTube content from the KIDZ BOP YouTube Channel can even be edited into 15 second cut-downs, then re-formatted as an Instagram Story. Examples of this could be the KIDZ BOP Kid Vlogs or any of the other short-form franchises seen on the brands YouTube Channel.
Instagram Stories is the perfect opportunity to move from social branded content that is merely static to branded content in motion. As a result, fans become more engaged with KIDZ BOP and provide a welcome increase of user traffic and interactivity on the popular social platform. 
KidzBopMoji
Like no generation before, Emoji is the language of today's kids. In KIDZ BOP 39, we tap into this craze by integrating real KIDZ BOP emoji stickers into the breadth of the campaign. 
But why stop there? Let's go farther by launching the first-ever KIDZ BOP emoji sticker set: KidzBopMoji.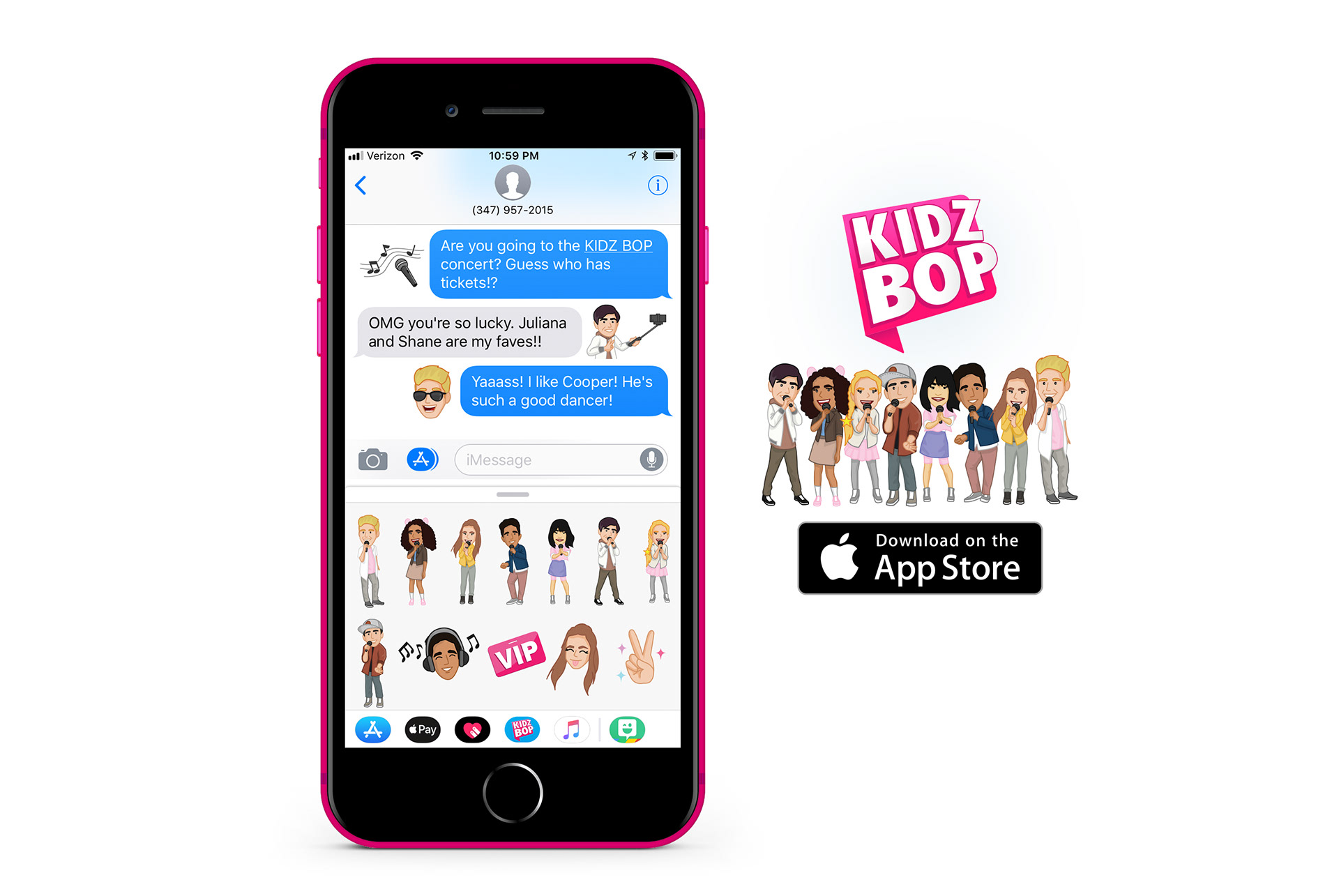 KidzBopMoji
KidzBopMoji goes far beyond using smiley faces and emoji stickers like decorative elements, as KIDZ BOP has done in the past. Instead, it makes real emoji a key driver of KIDZ BOP 39. 
The free downloadable KidzBopMoji sticker pack would be jam packed with emoji sticker designs, GIFs, and a built-in camera that's fully equipped with 3D KIDZ BOP geofilters. As the KIDZ BOP brand expands to Japan (birthplace of emoji), the use of emoji should become an even greater priority. The famous LINE corporation of Japan is home to the country's most prominent and widely used emoji sticker sets. LINE regularly partners with brands and creators on bringing emoji to their respective audiences. In terms of celebrities, stars like Kim Kardashian (KIMOJI), Justin Bieber (Justmoji) and Steph Curry (StephMoji) have all created popular emoji sticker sets.
Have fun with KidzBopMoji, share them with your friends, and  light up the conversation without saying a word!
Swag
With a branded look as bold and distinctive as KIDZ BOP 39, campaign swag is no brainer. The look is easily adaptable to anything from a t-shirt to an all access badge.
Broadly speaking, a larger conversation would be had on what the KIDZ BOP brand vision is for retail. Merchandise provides a unique opportunity to manifest the KIDZ BOP brand in more personal ways with kids and family. 
Celebrities like Madonna have been able to partner with retailers to effectively distill their brands into kid + teen clothing lines, even creating unique PR opportunities in debuting a new 'Material Girl' (the labels namesake) for each new line.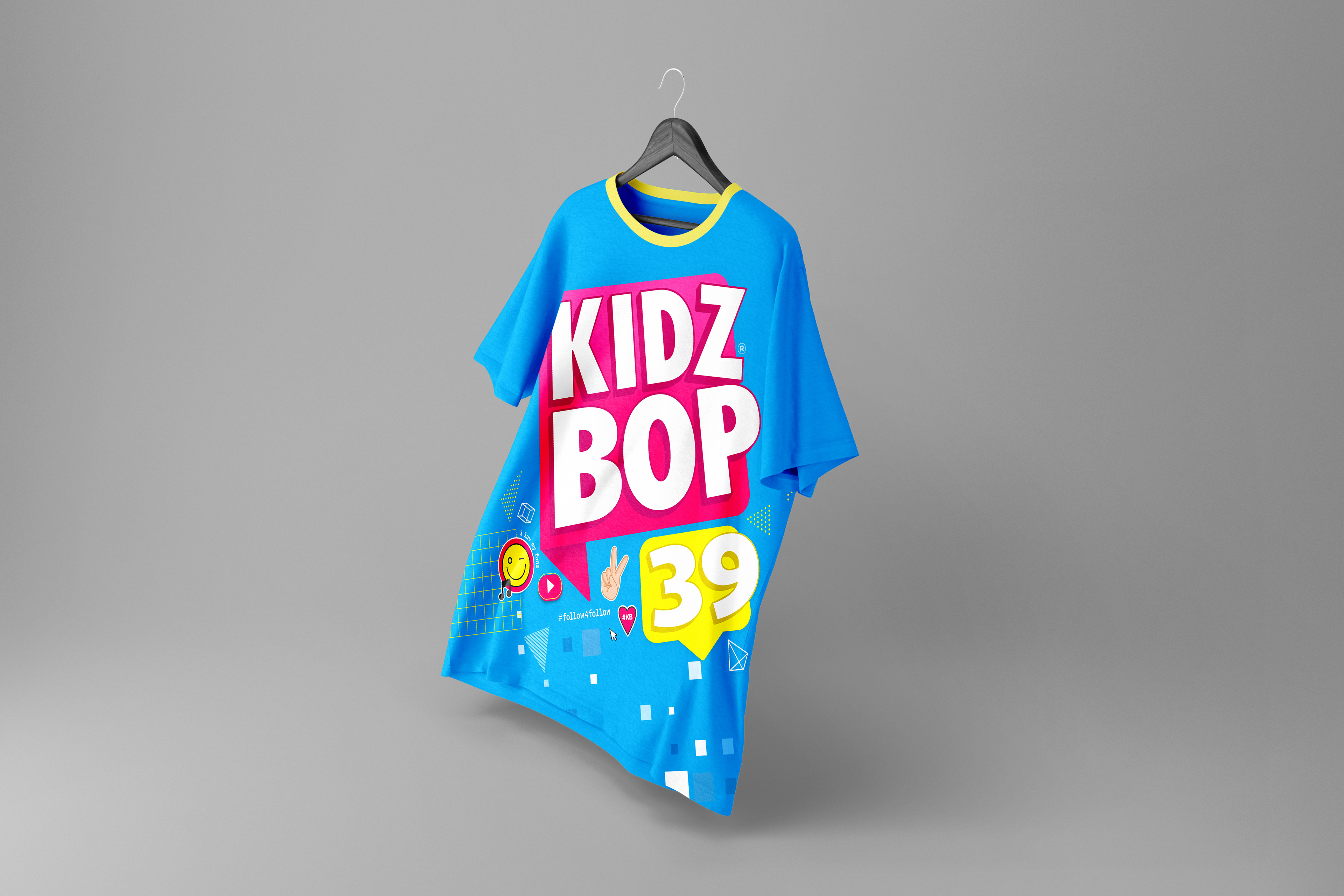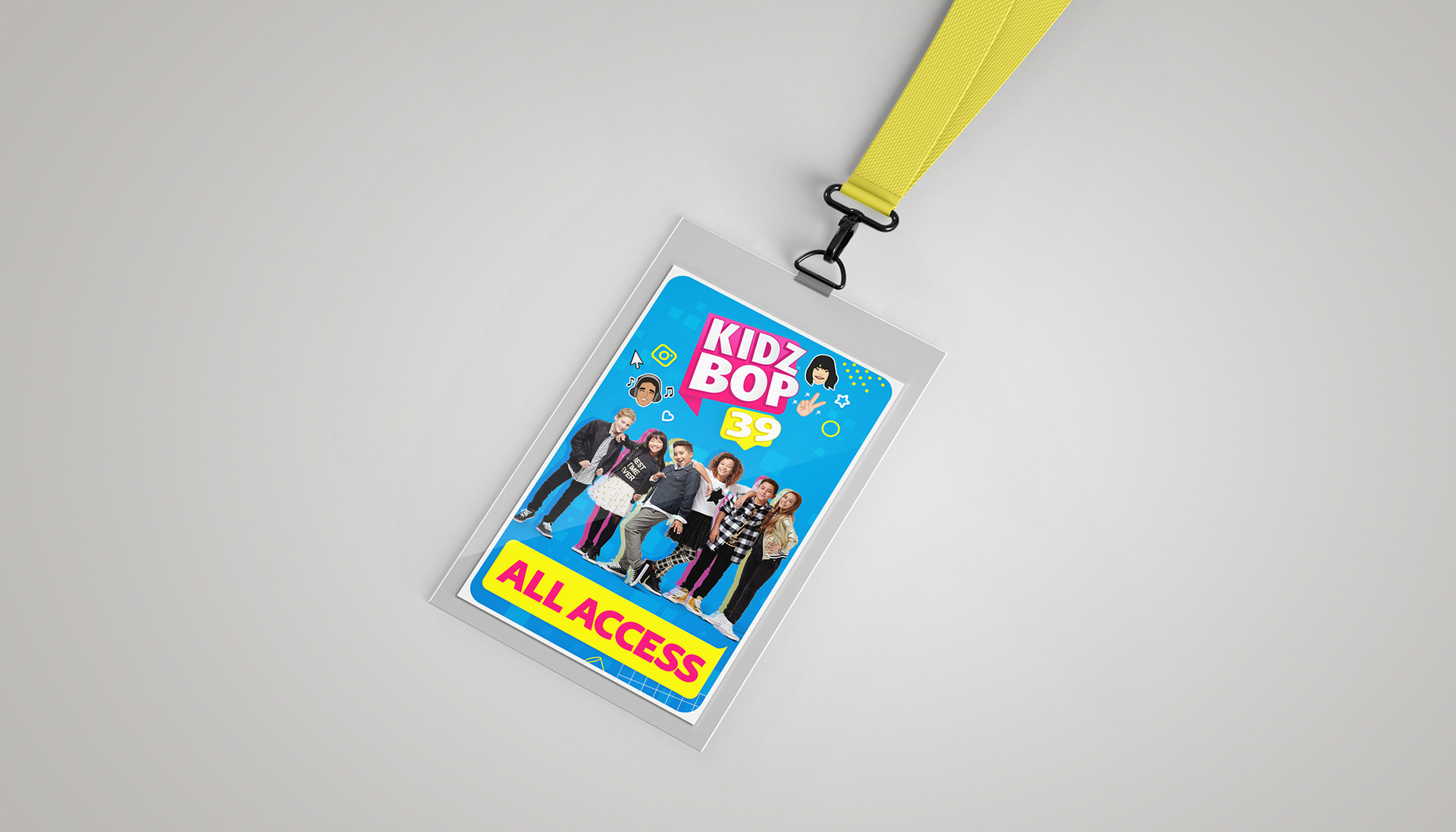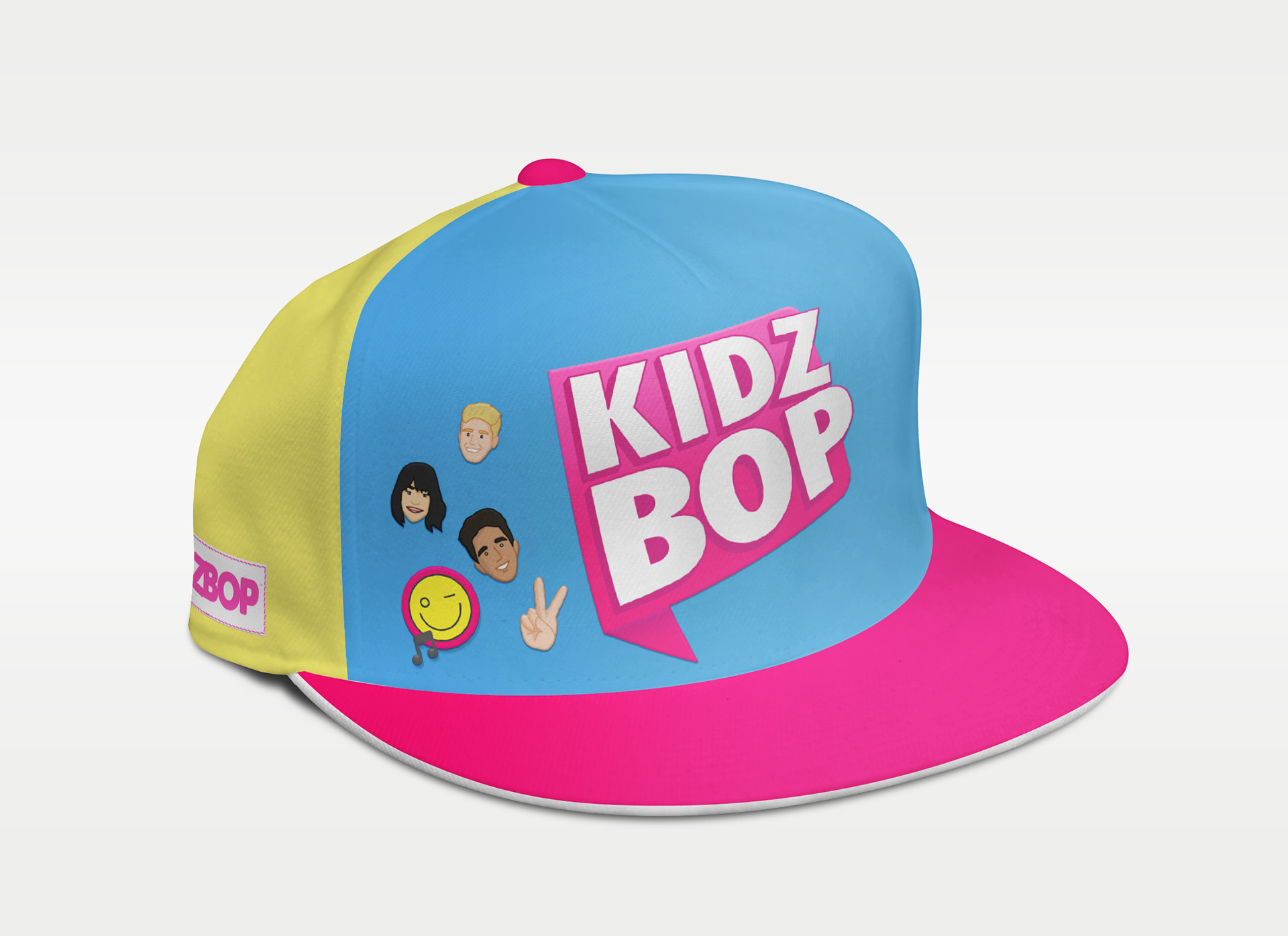 Credits
Art Direction, Design, Animation: Brandon Lori