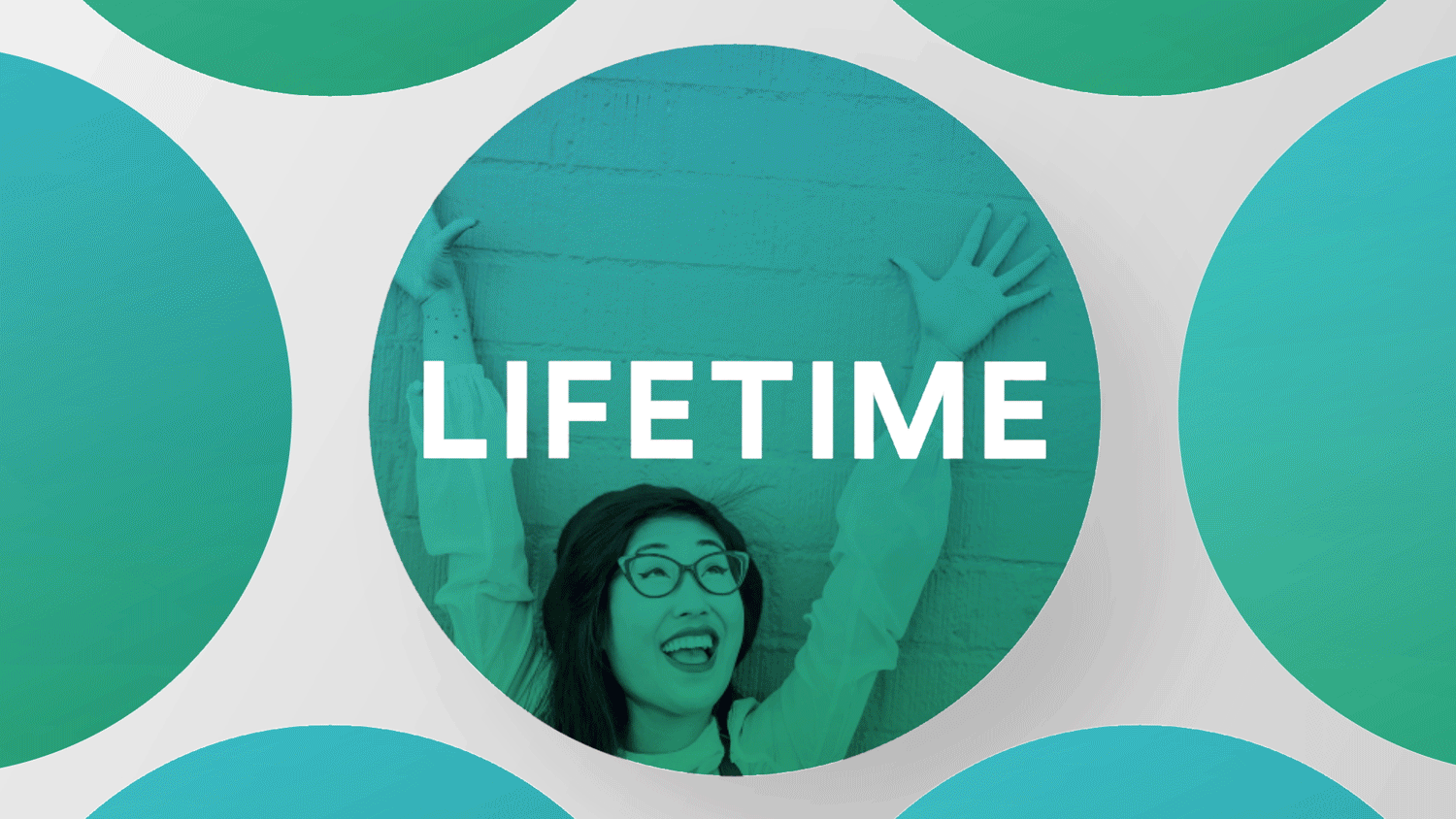 Overview
LIFETIME has long been consistent as a leader in women's television. What's been less consistent is their branding. Despite their success, the network has embarked on a number of rebrands that that do little to serve its brand to a broader and more diverse generation of women.
As a solution, I conceived a brand system that's designed for diversity in the Spectrum. With a new brand purpose that celebrates today's strong and multicultural women, the Spectrum works to create a focused aesthetic that is both fresh and functional. ​​​​​​​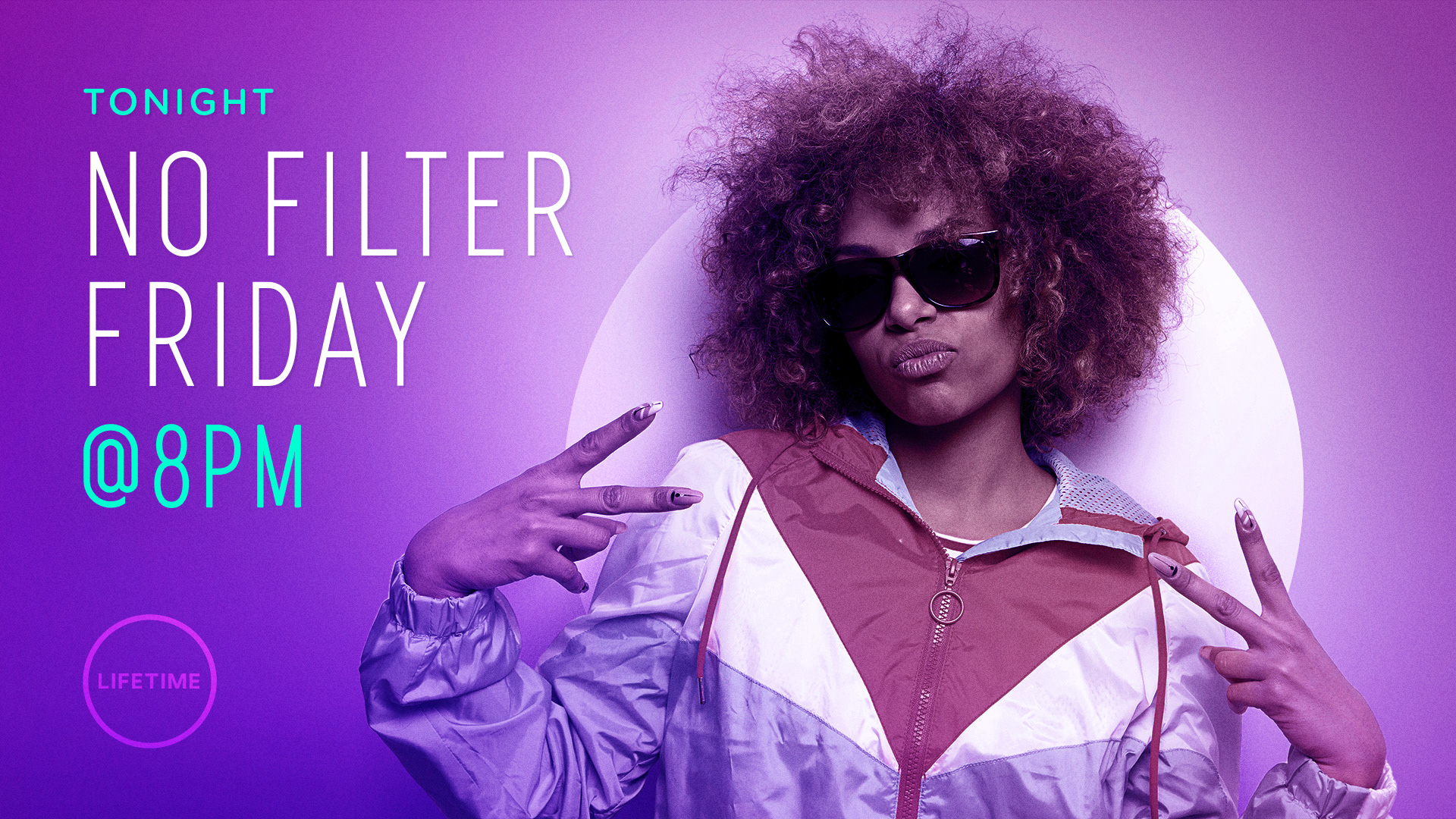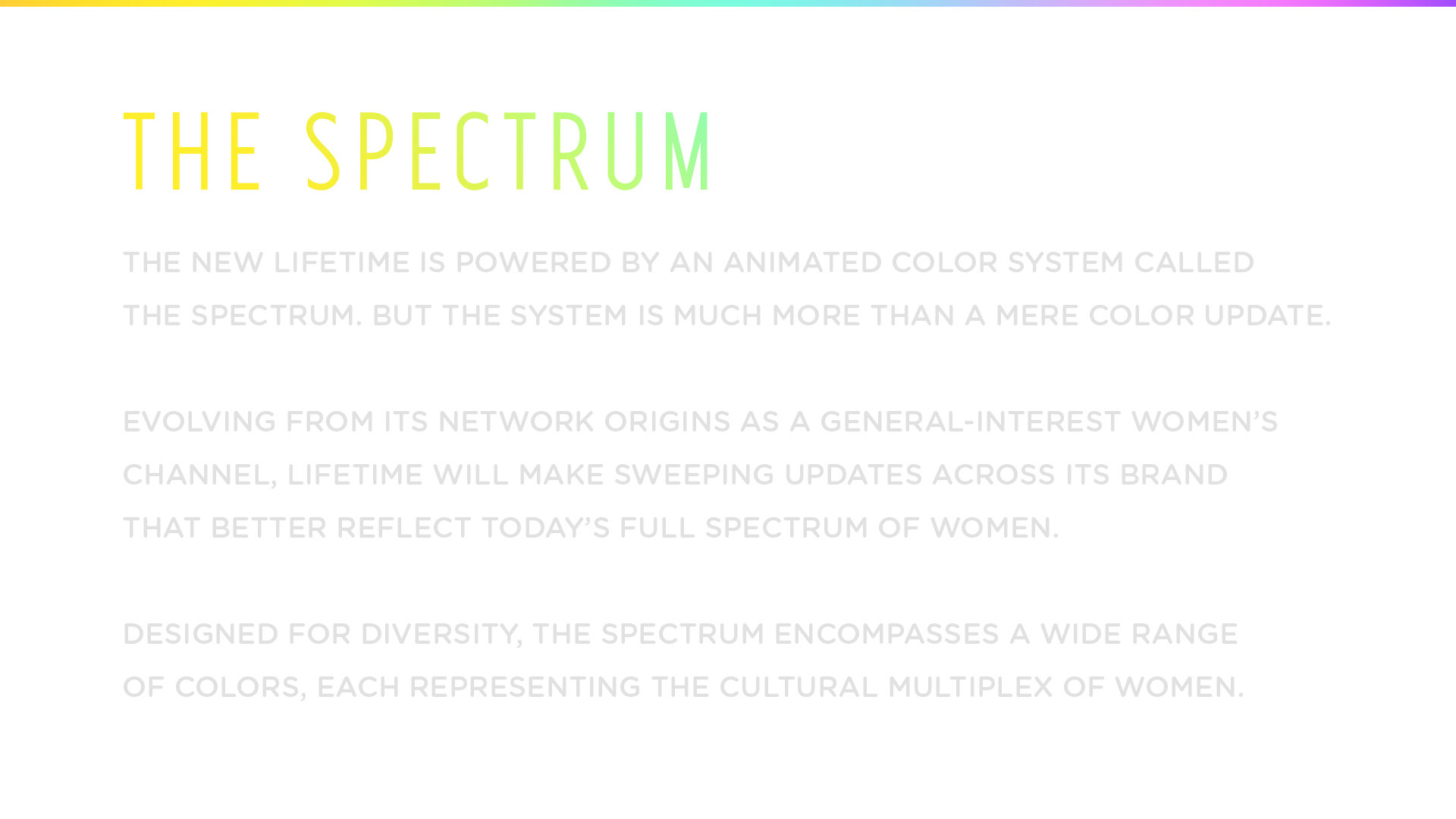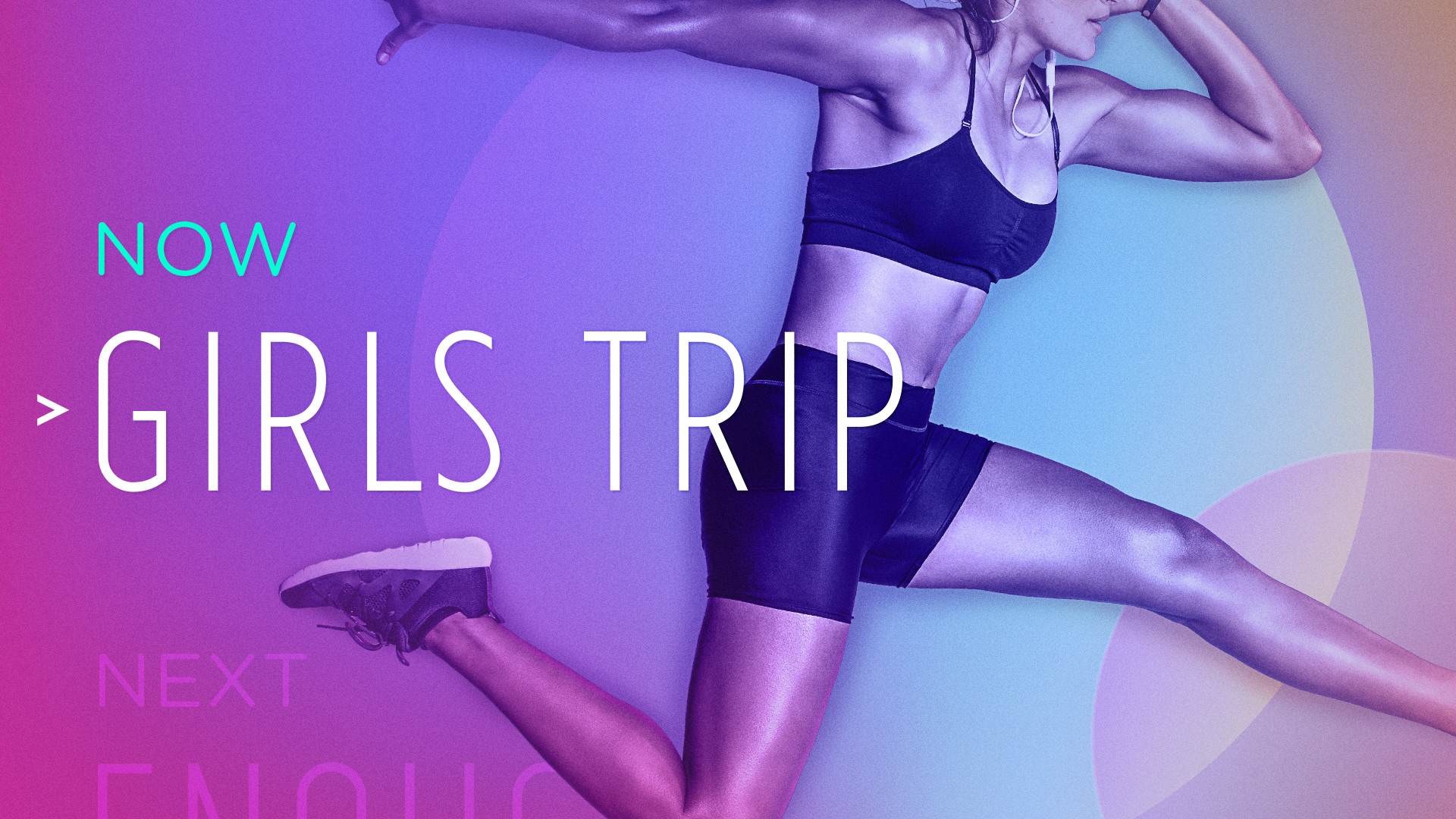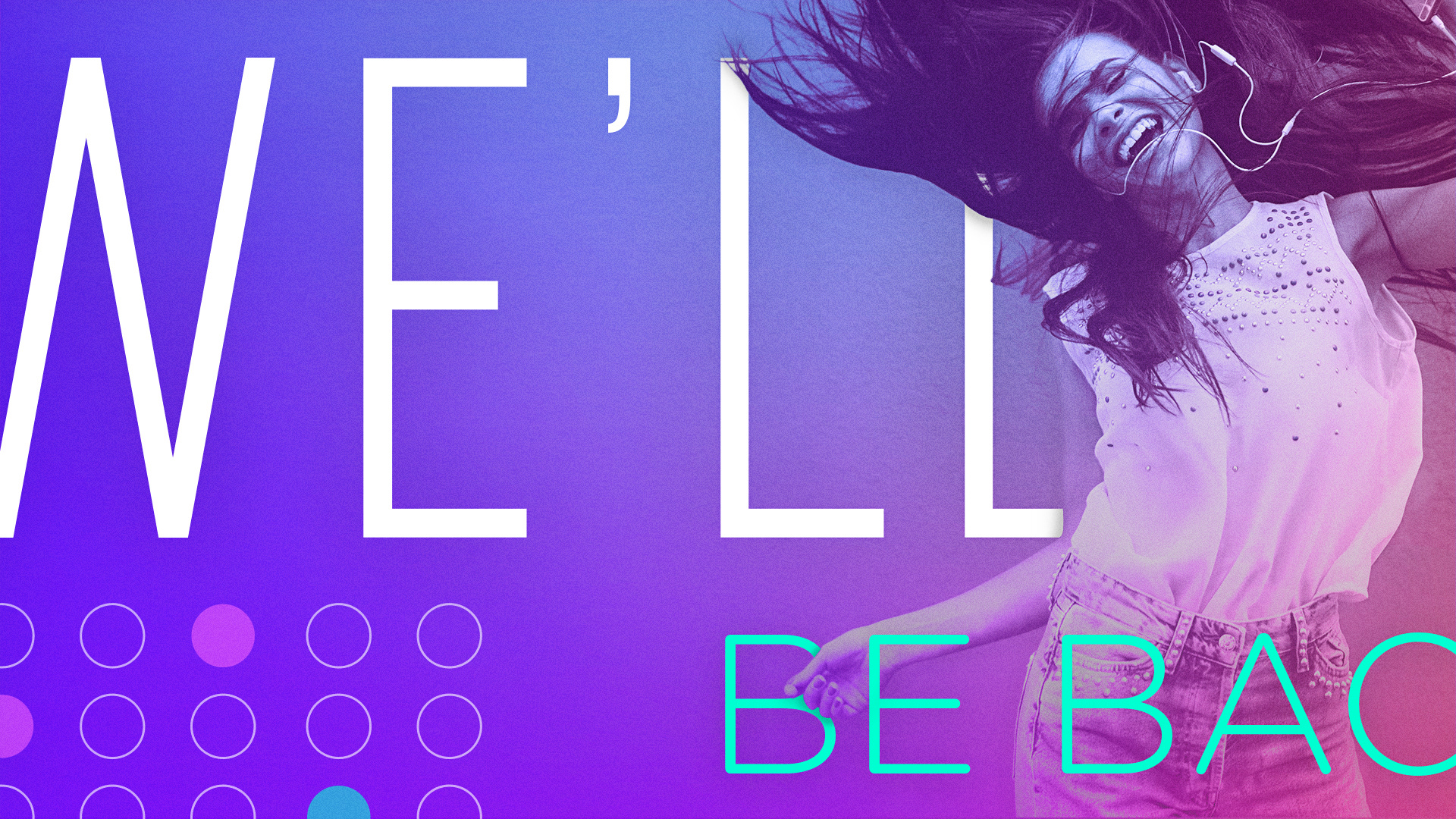 Own the Circle
In recent years, LIFETIME has garnered a greater amount of brand recognition from their current 'circle' logo, which before the current iteration, existed too as a circular logo-mark. 
On the surface, the mark is pretty straightforward, but felt LIFETIME could still tell a story with it. Taking both graphic and editorial considerations, I weaved the circle motif into the larger brand refresh, thematically connecting the graphic image with an editorial point of view.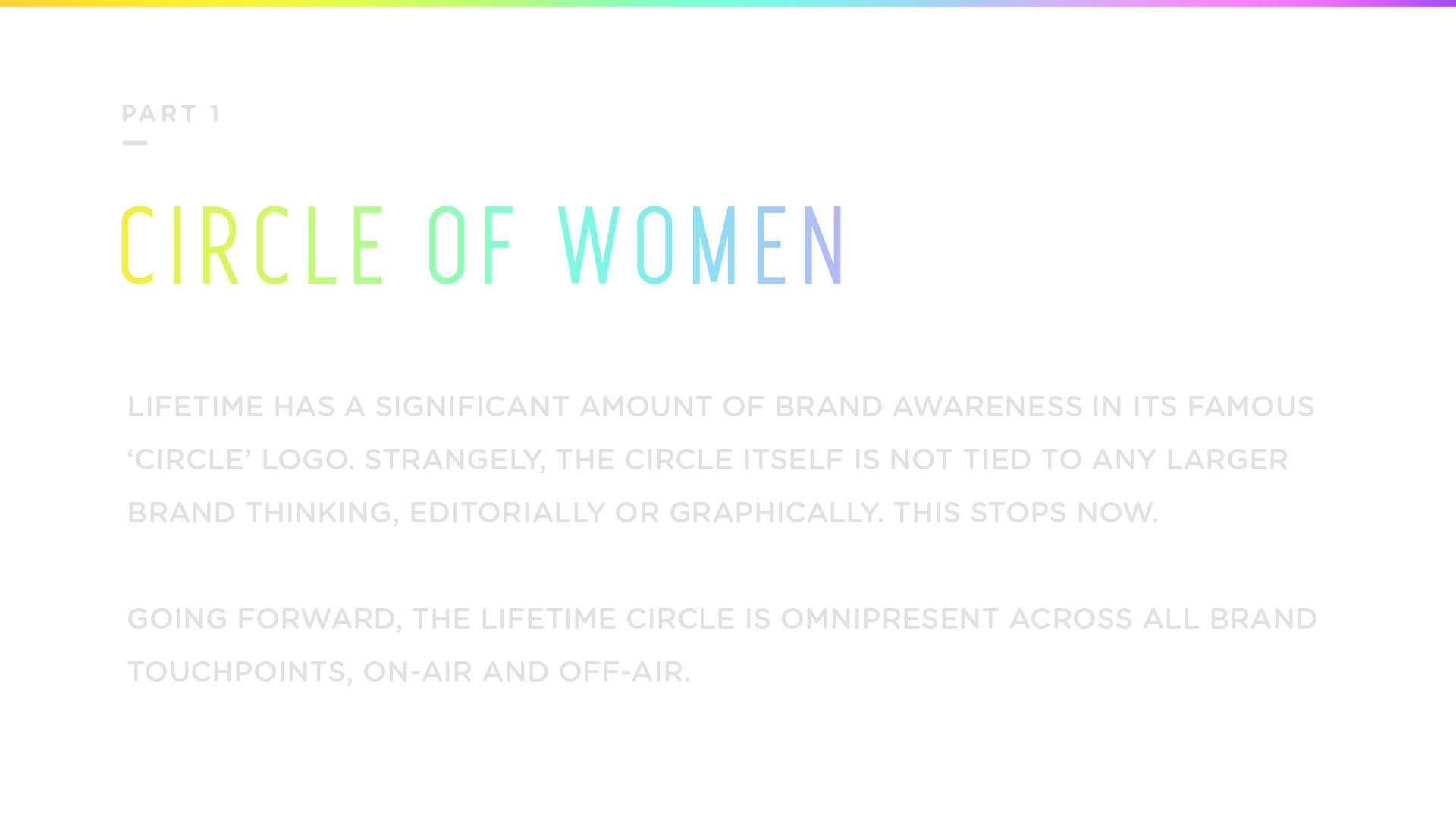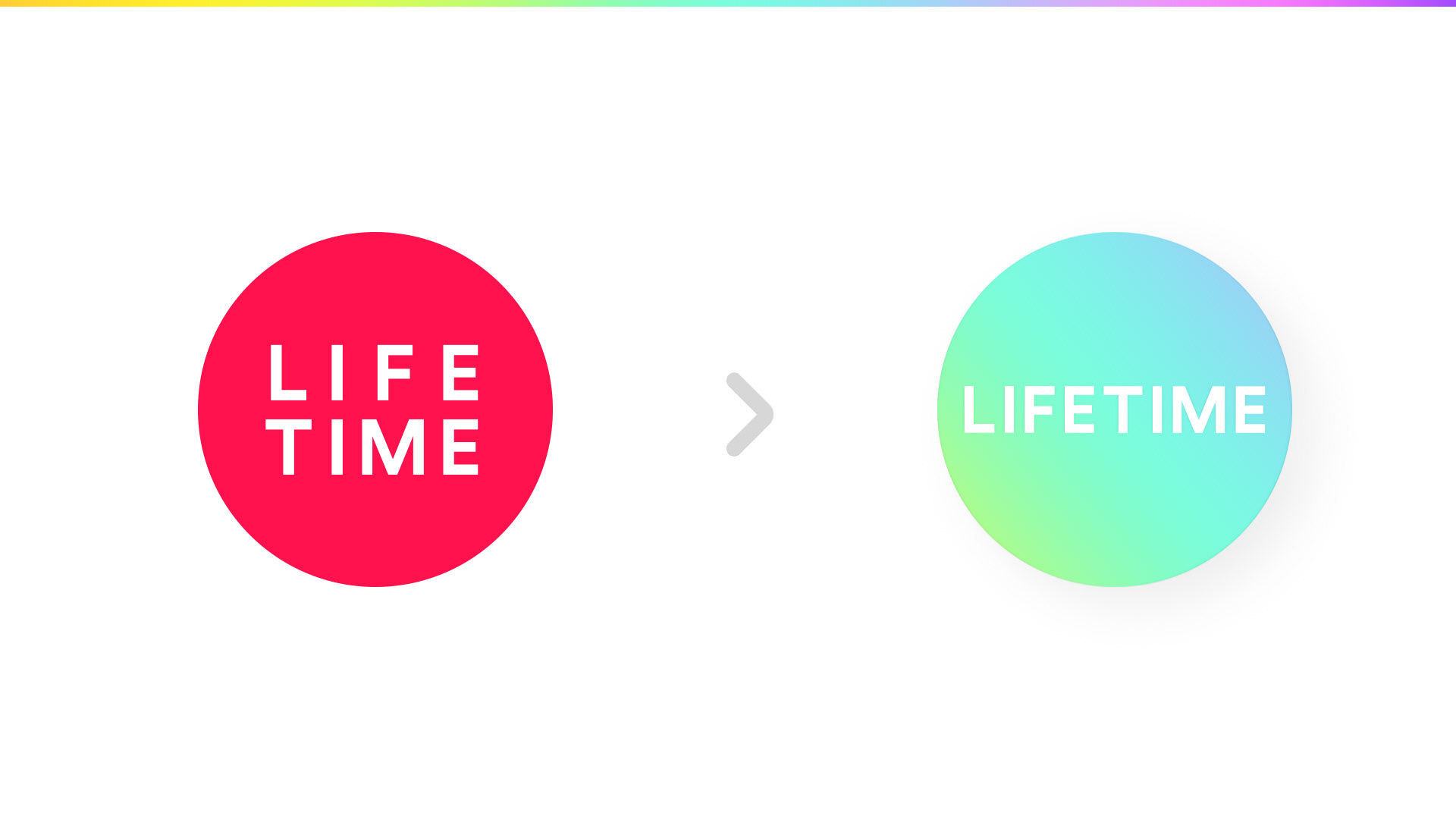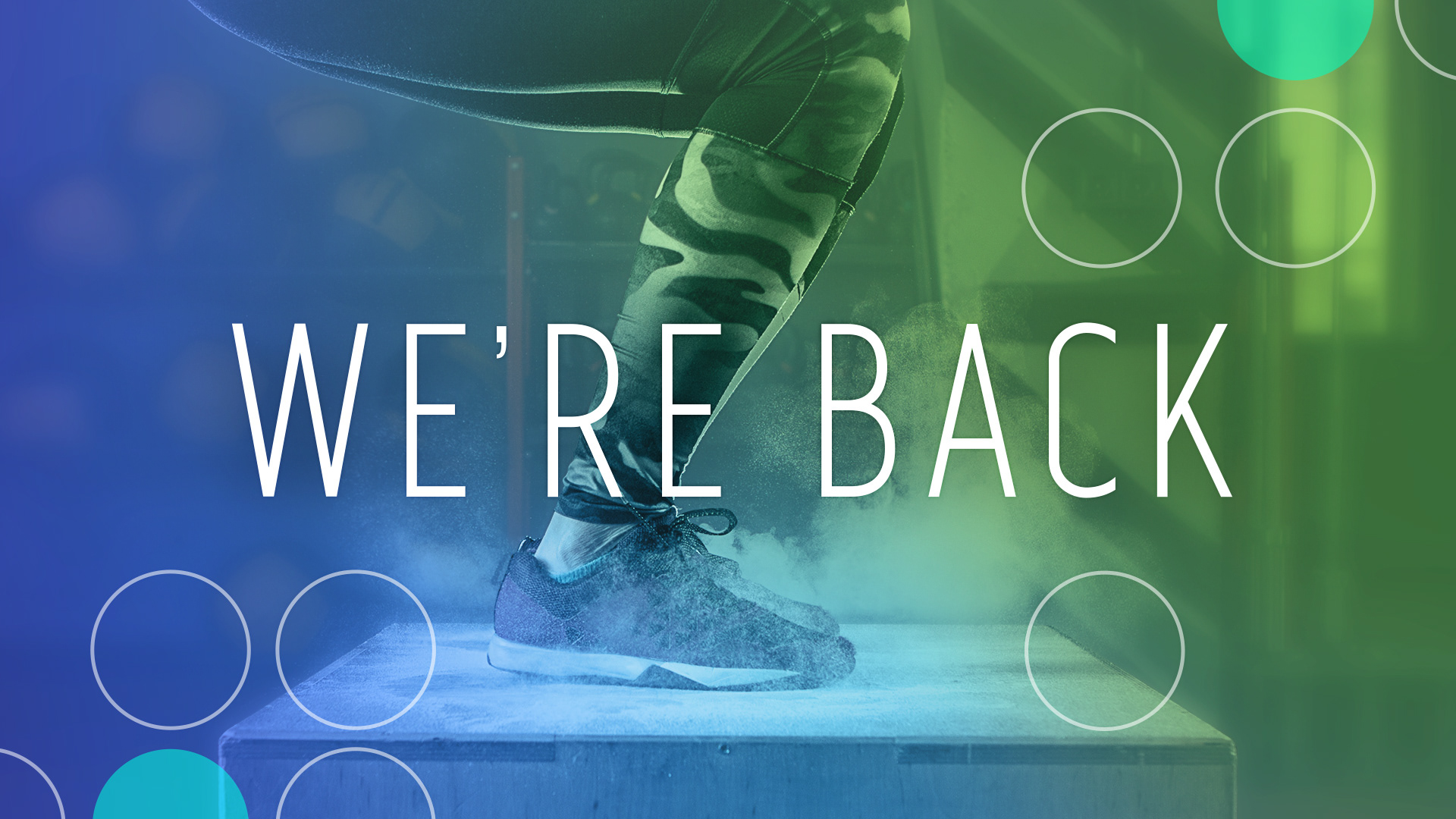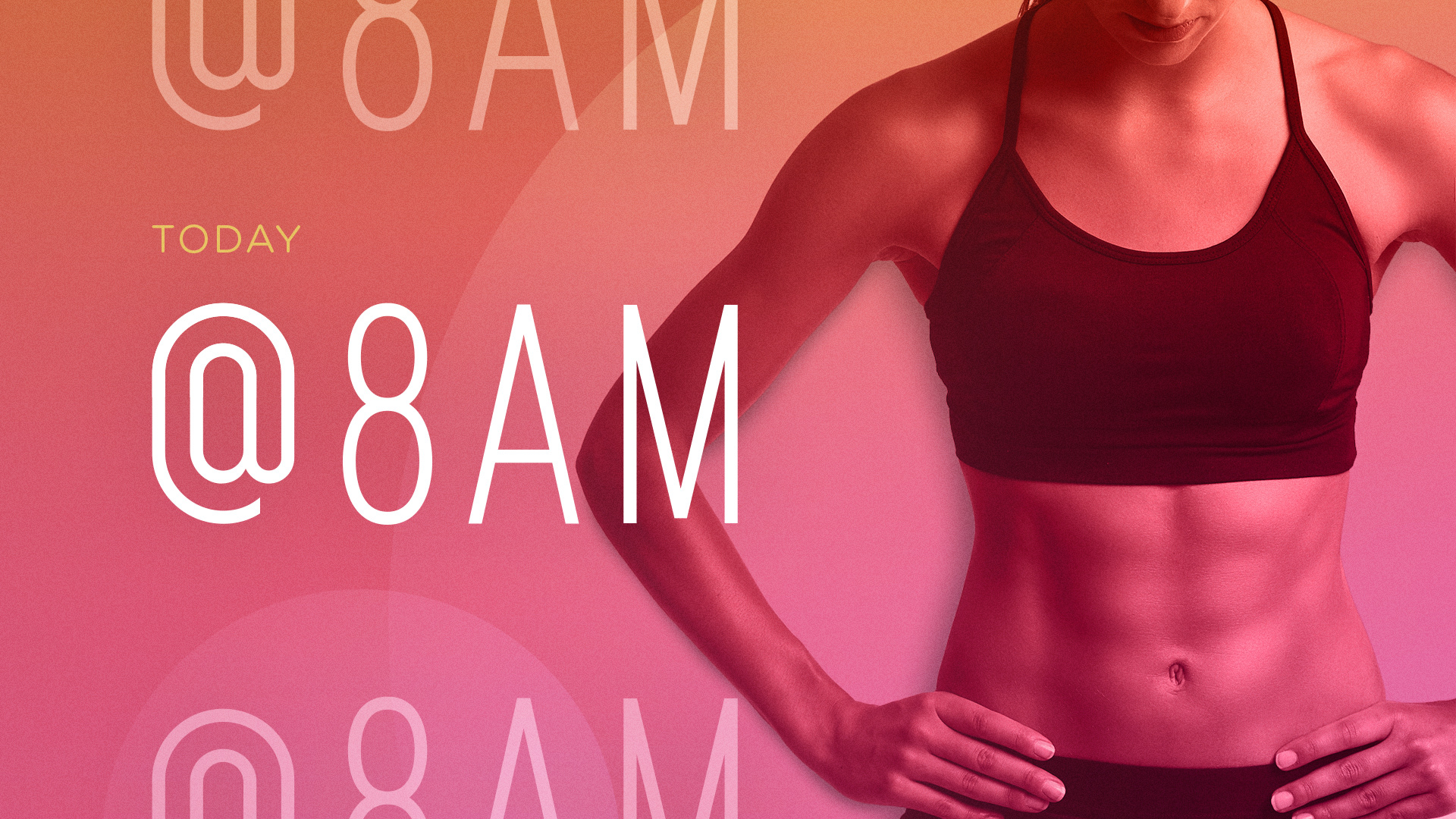 Tell a Story
In today's volatile political climate, a new coalition of bold and strong-minded women have emerged. Emboldened by this next-wave women's movement, it's critical for LIFETIME—the leading purveyor of women's TV—to have a clear and commanding viewpoint in the fight. In this, I propose that LIFETIME co-opt it's 'circle' logo to make a statement in #CirlceOfWoman.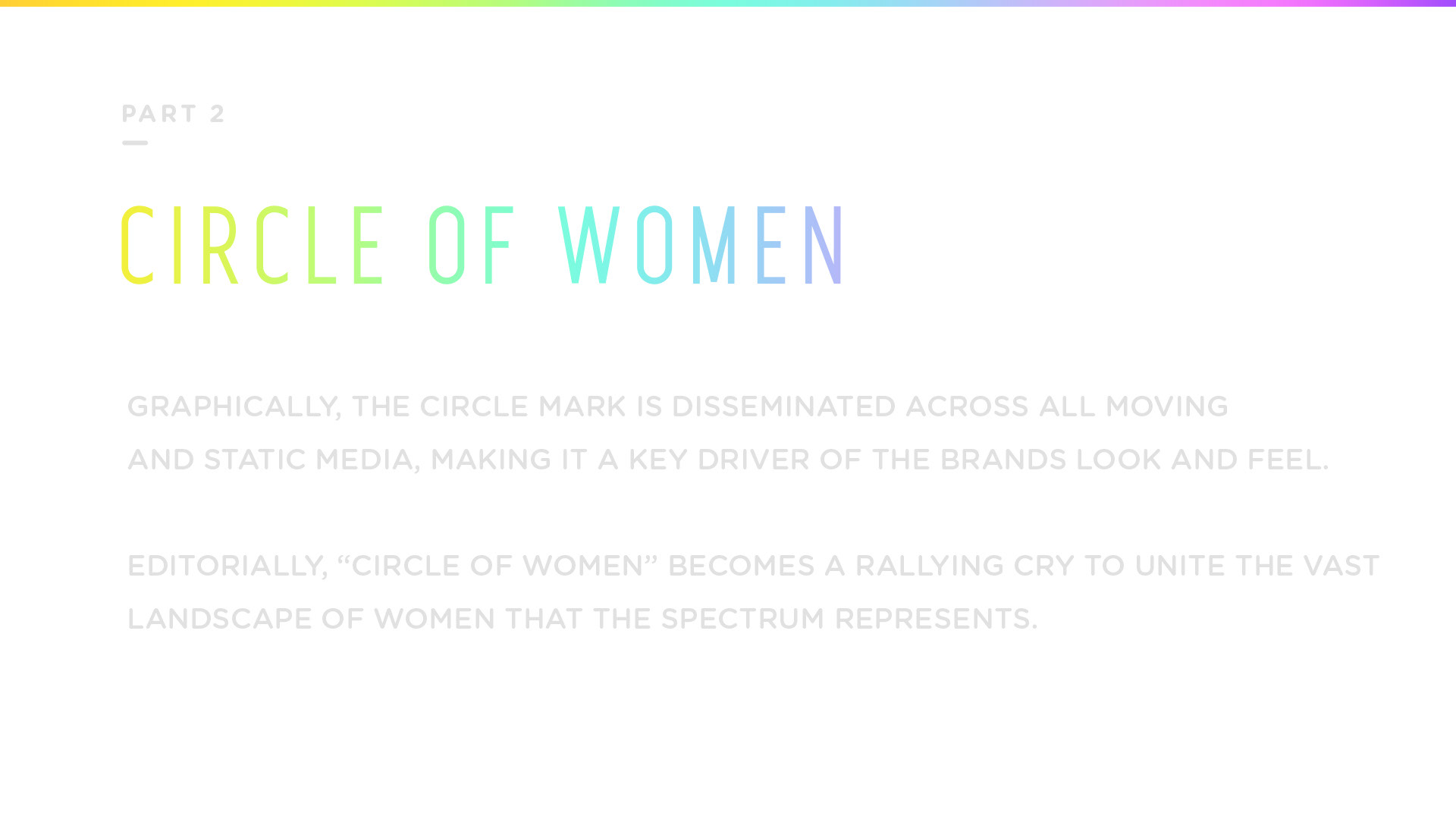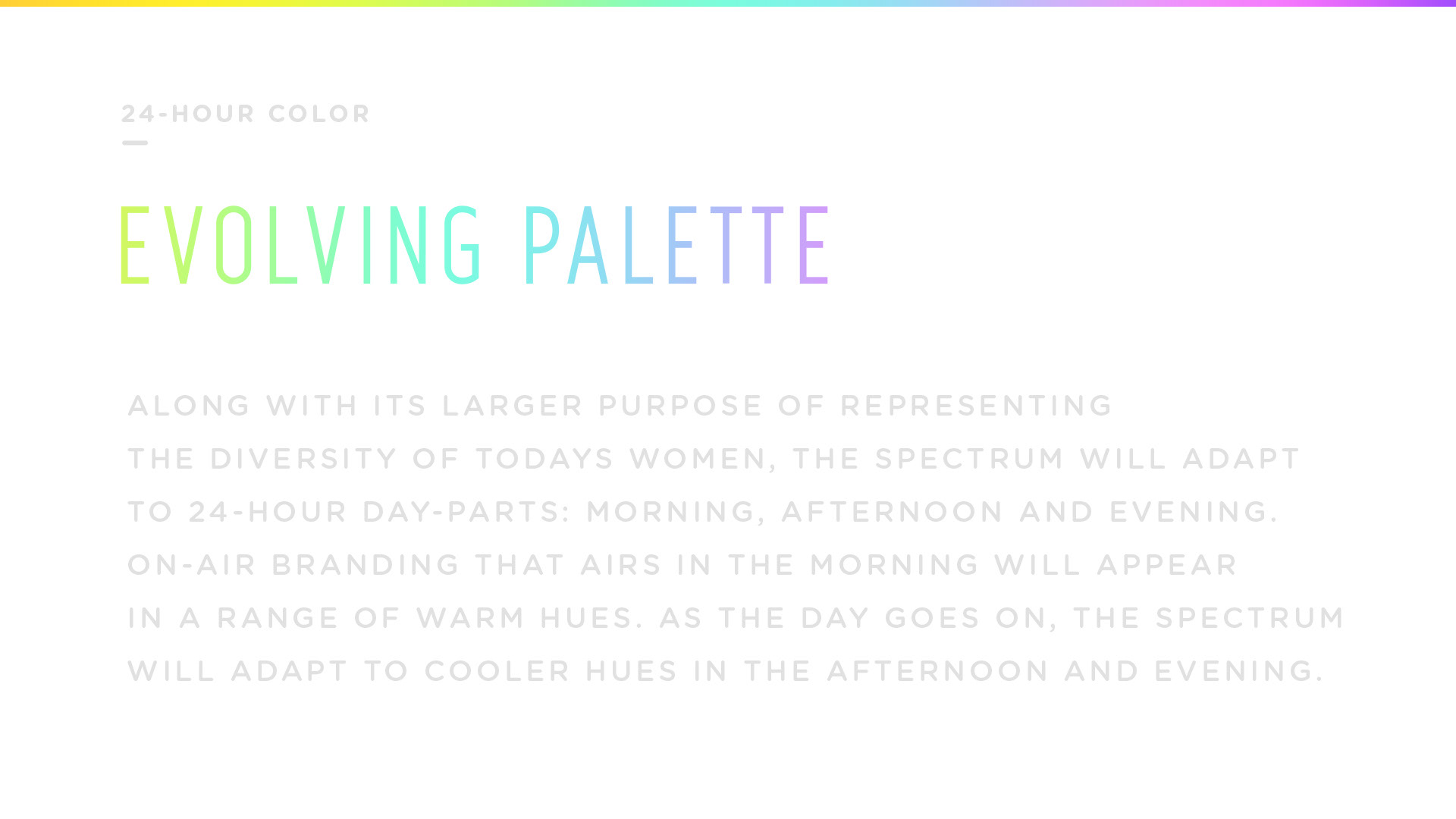 A Living & Breathing Palette
In the same way that digital devices can be programmed to adjust brightness and color intensity to the hour of day, so too should the Spectrum. The Spectrum is designed to flow with the natural rhythms of the day, assuming brighter and warmer hues in the morning and early afternoon, then cooling off with more relaxing hues, like green, blue and purple.
In a subliminal way, this thinking makes the LIFETIME product more streamlined into the viewers natural lifestyle, giving it a more human-centered approach that will ebb and flow with programmed day-parts on TV.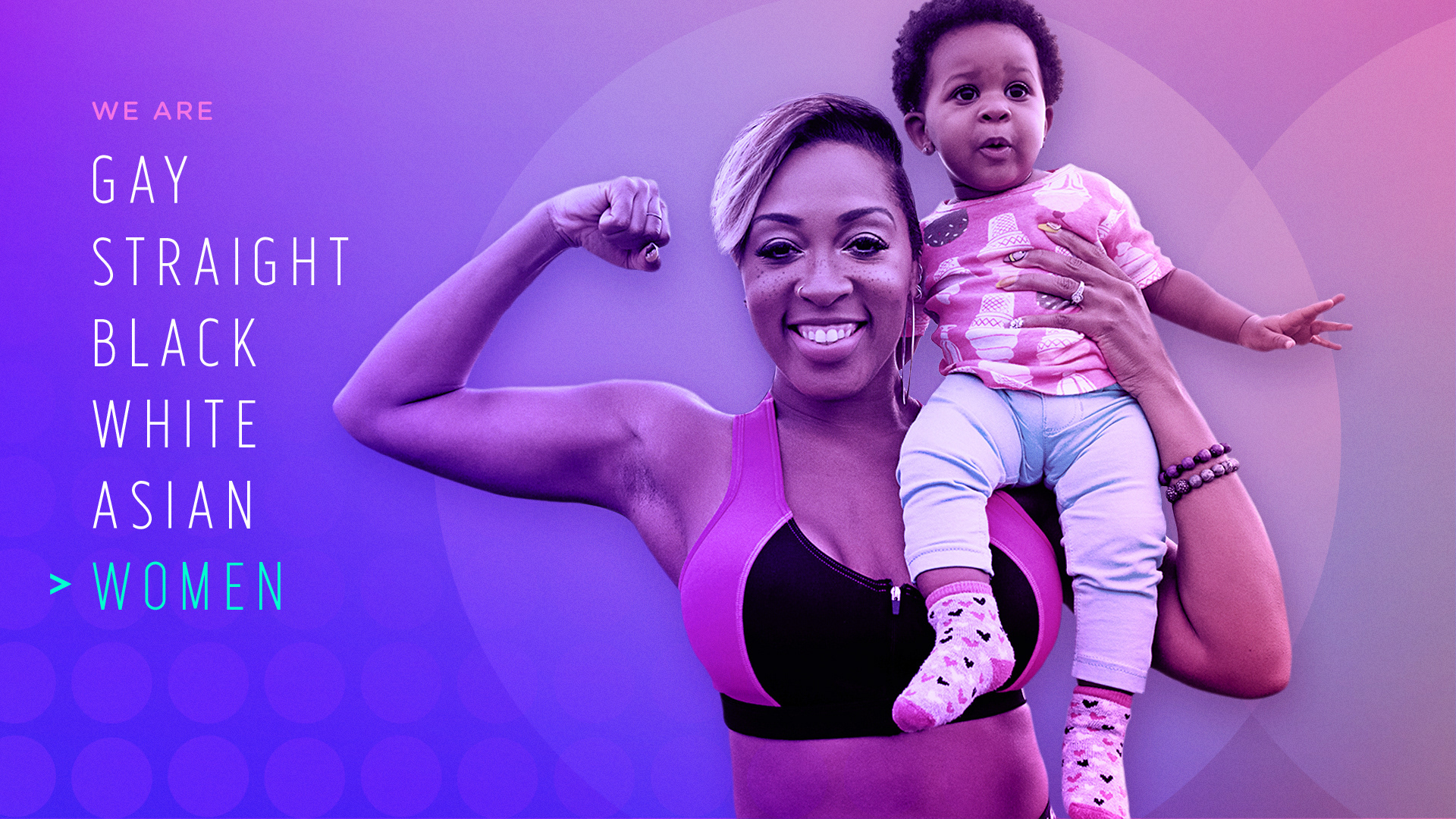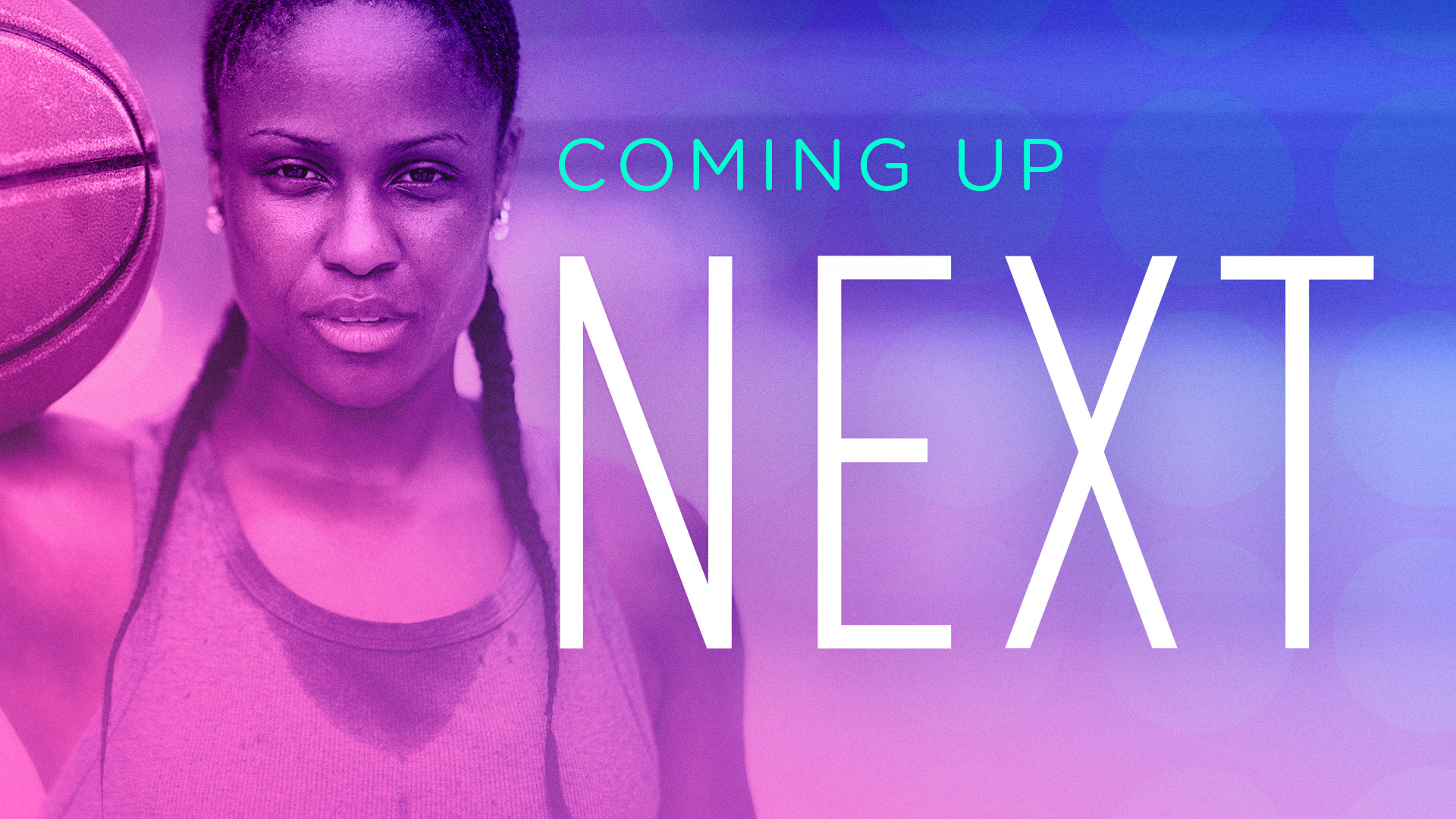 Let's Talk Type
A font pairing of INDUSTRIAL SANS and GOTHAM ROUNDED was selected for it's contrasting yet complimentary appeal. Used strictly for headlines, INDUSTRIAL SANS provides a clean and contemporary feel that's highly legible and functional. The cut of each glyph is squared off but also rounded, giving it a fine balance of strong and soft—and making it perfect for the LIFETIME viewer. 
For body copy, GOTHAM ROUNDED was chosen for its sheer versatility in use, working for functional tune-ins, lower third and secondary title copy. On the flip side, GOTHAM ROUNDED is often perceived as a 'social-friendly' font, giving it an accessible and easy-to-read allure.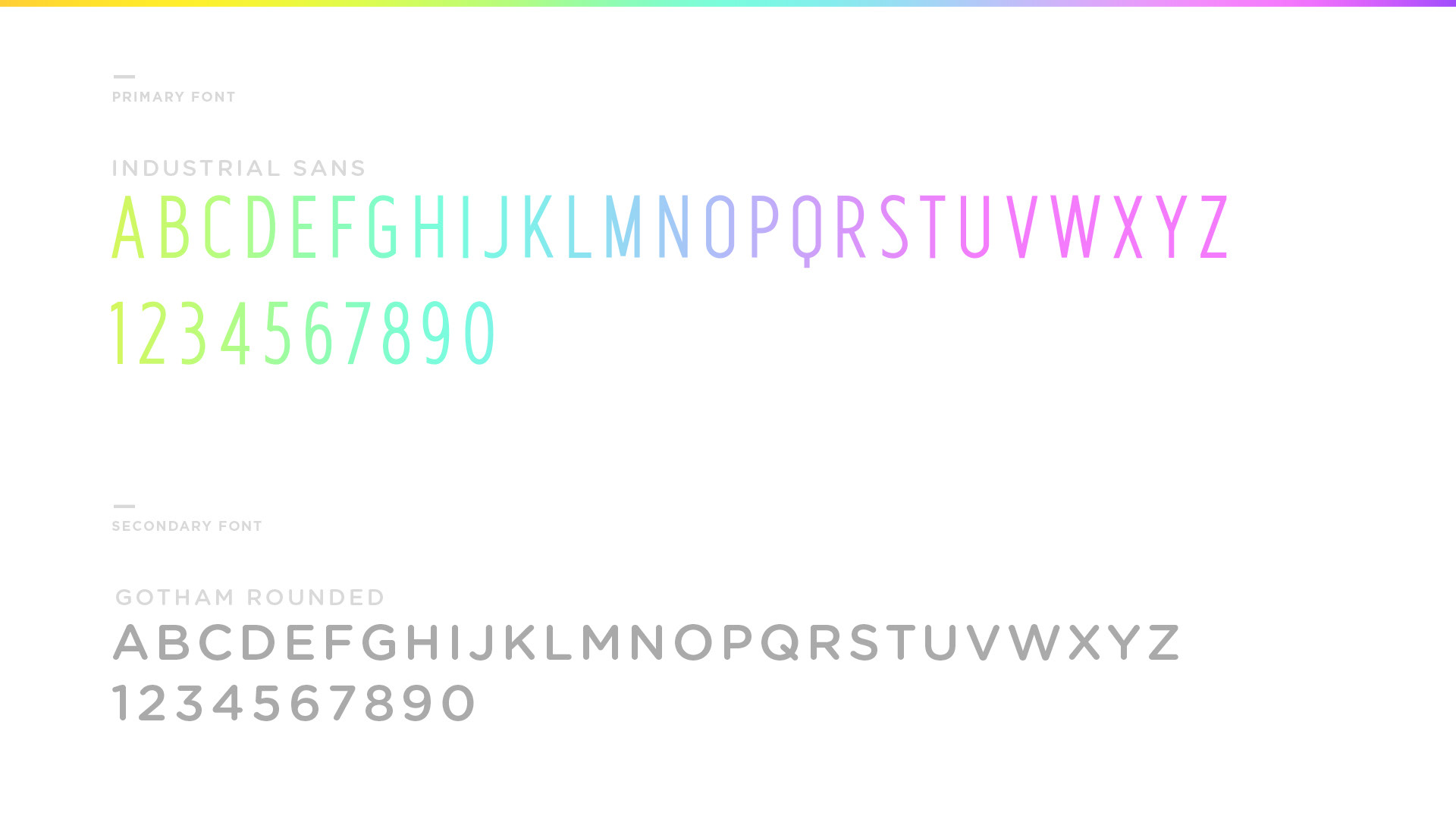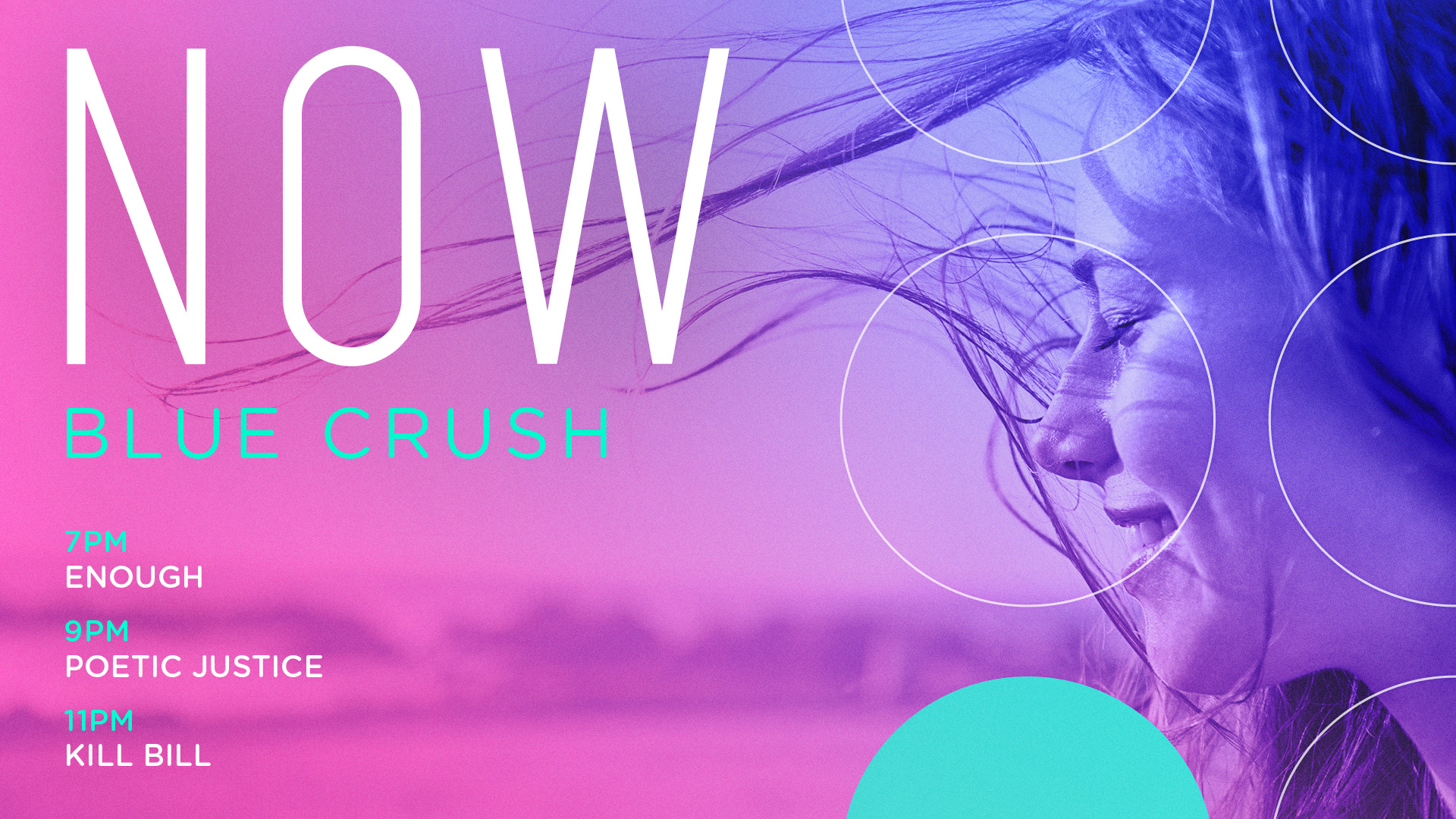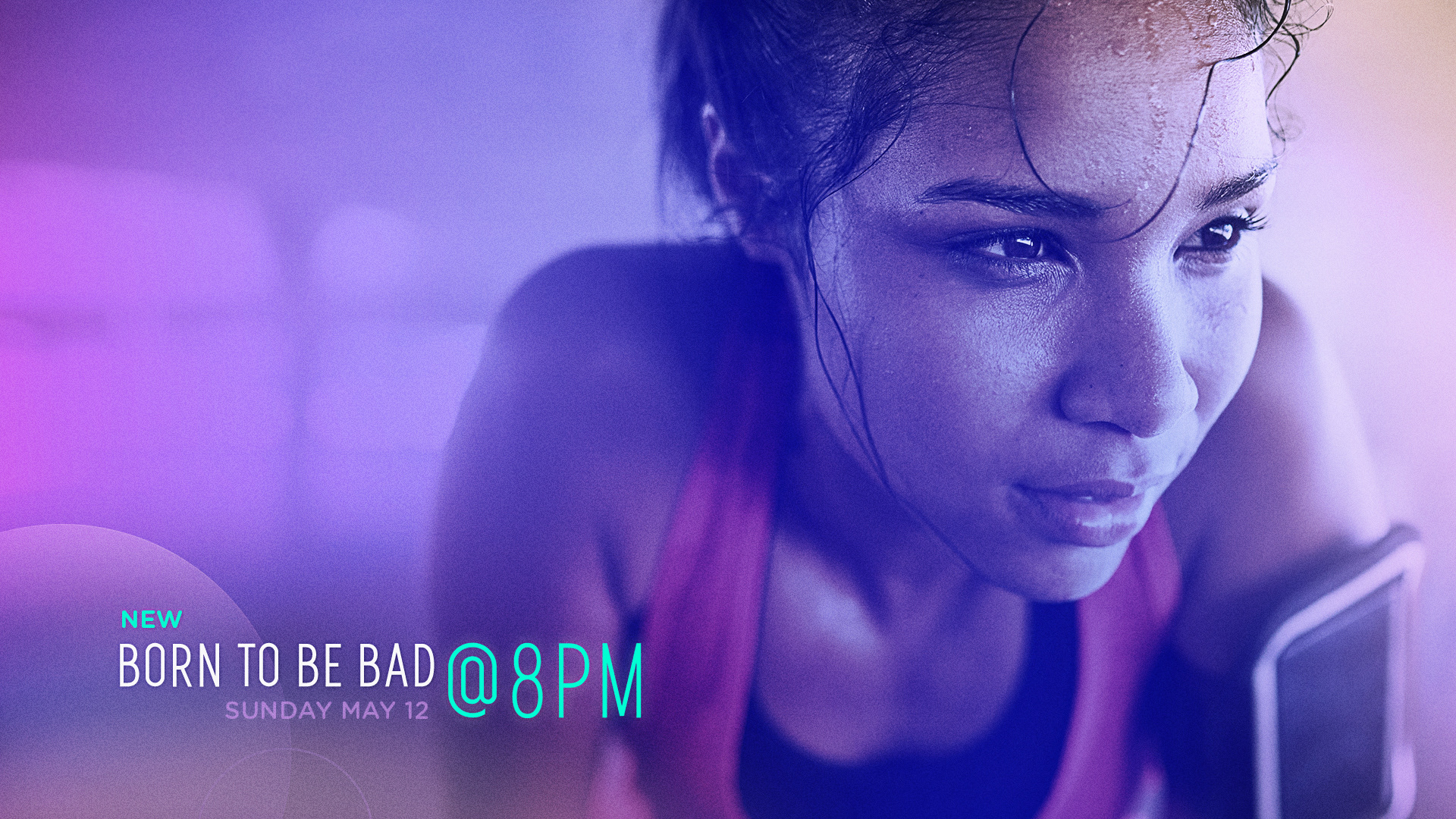 Credits
Client: Lifetiime
Art Director/Designer: Brandon Lori