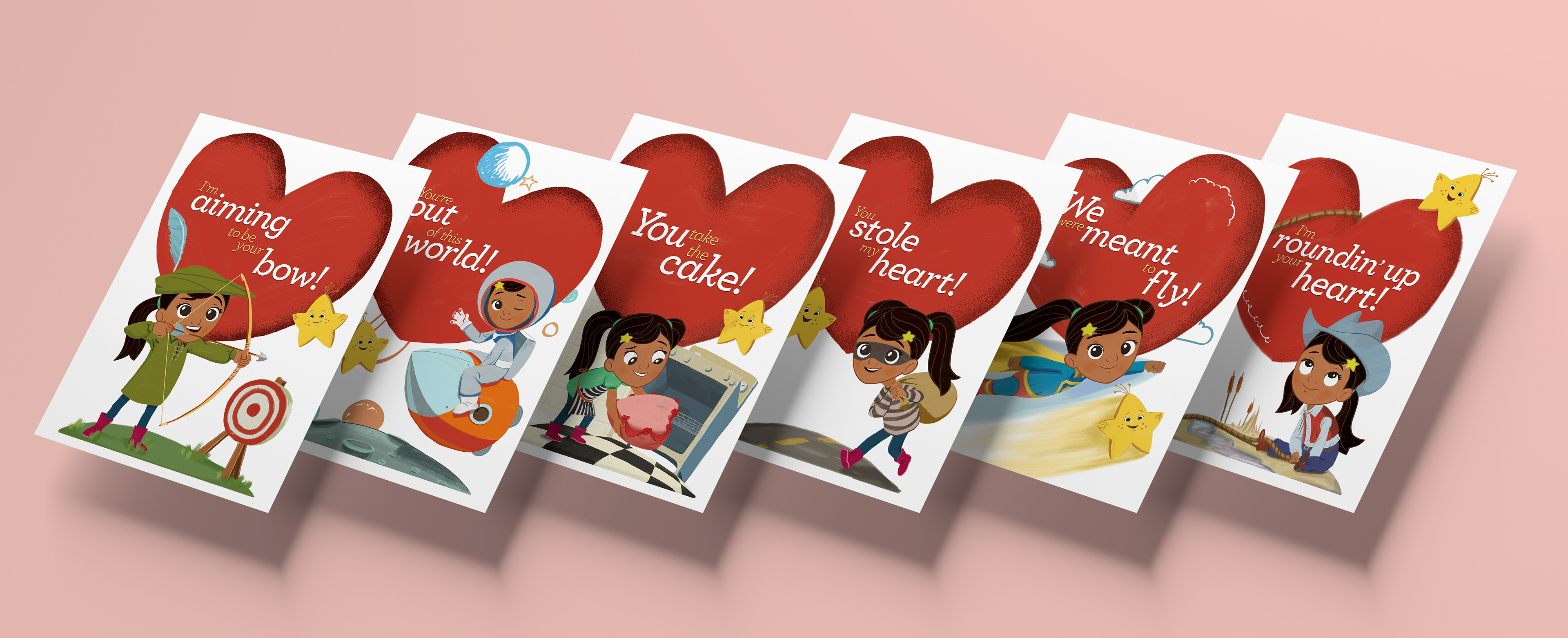 Overview
In celebration of Valentine's Day, I created a set of illustrated Valentines for Sprout that feature one of the company's original characters, Nina (Nina's World). This was one of many self-directed projects I embarked on at Sprout. The card art features Nina dressed up in a variety of guises, tying directly to a humorous Valentine's Day pun.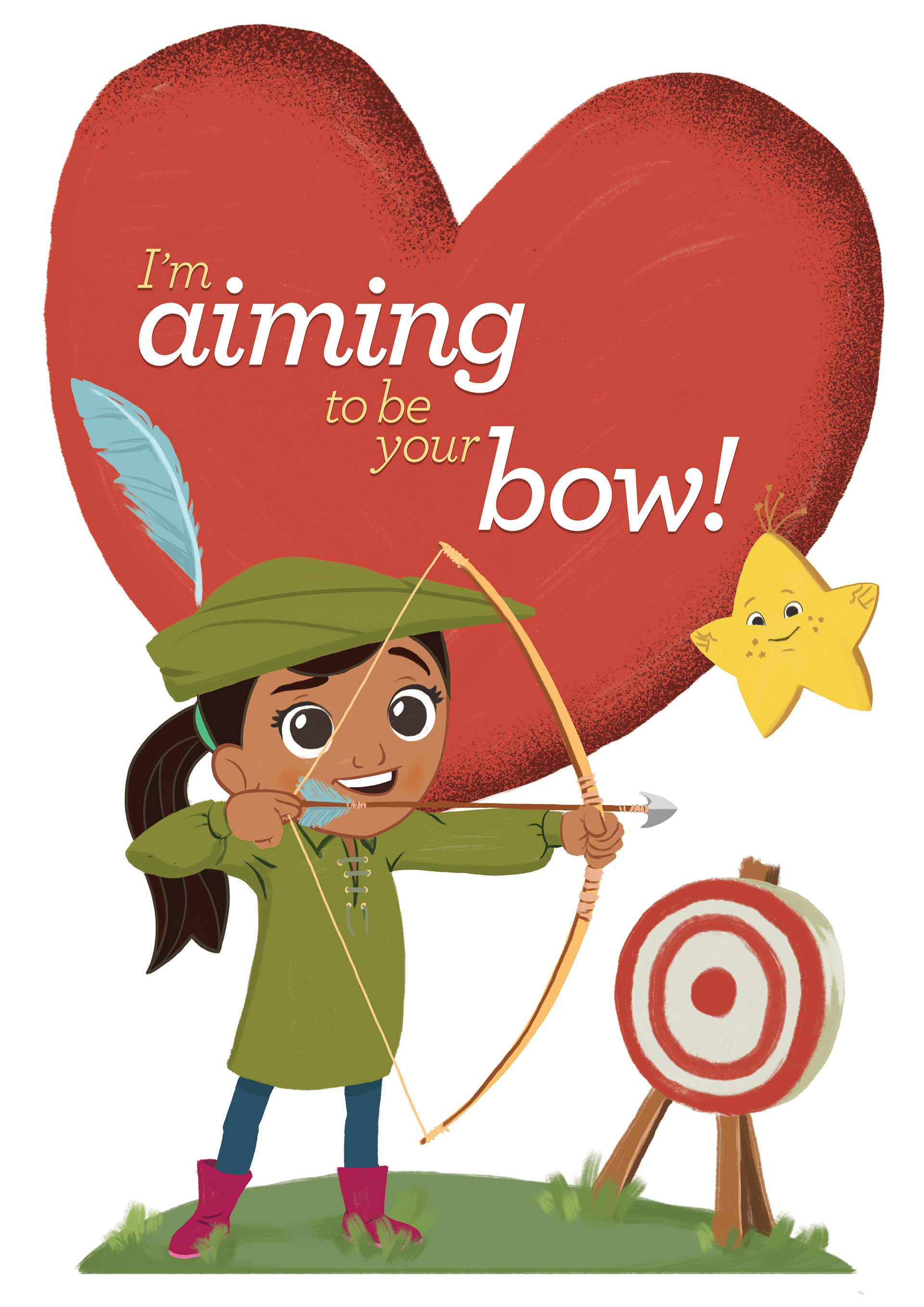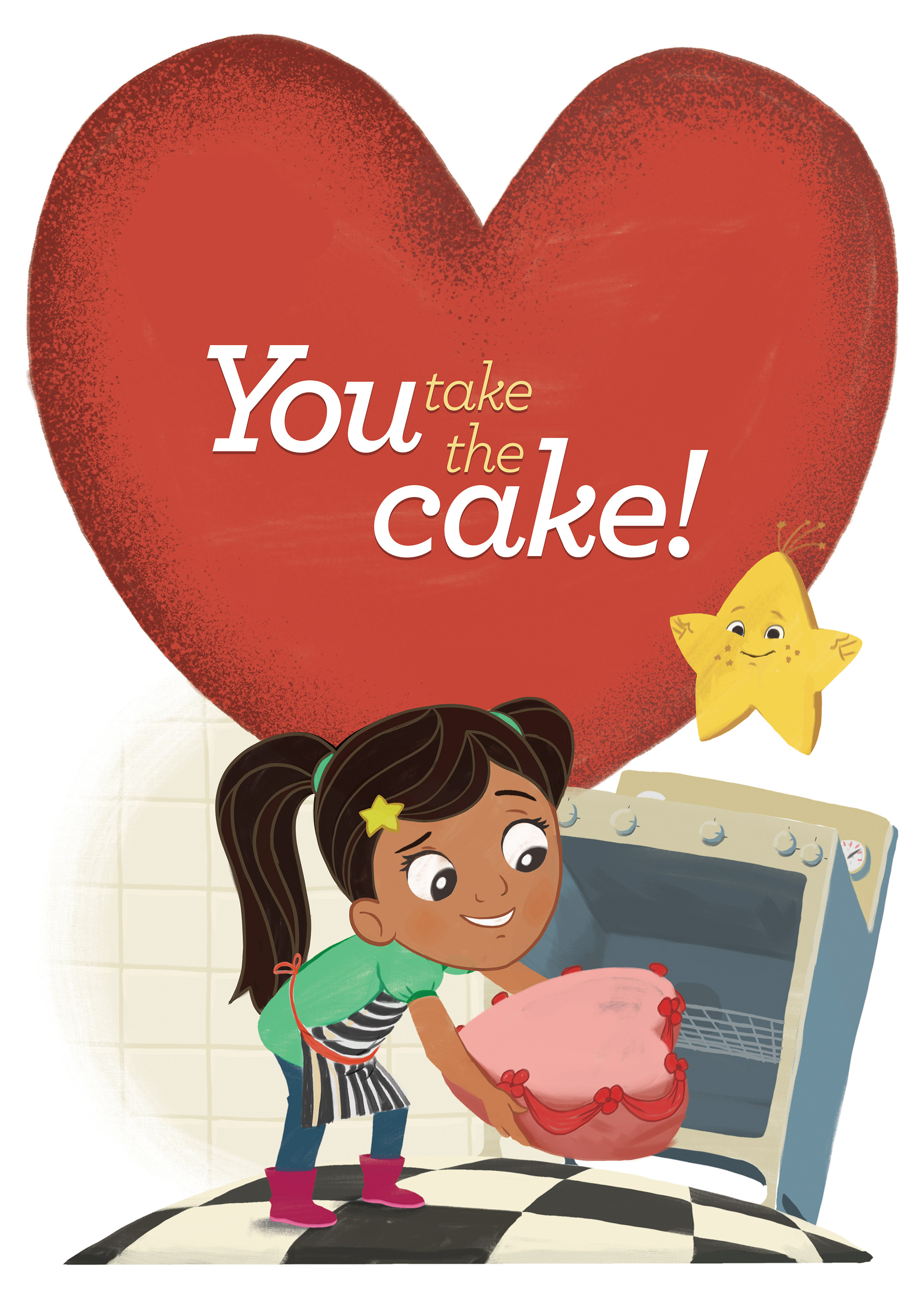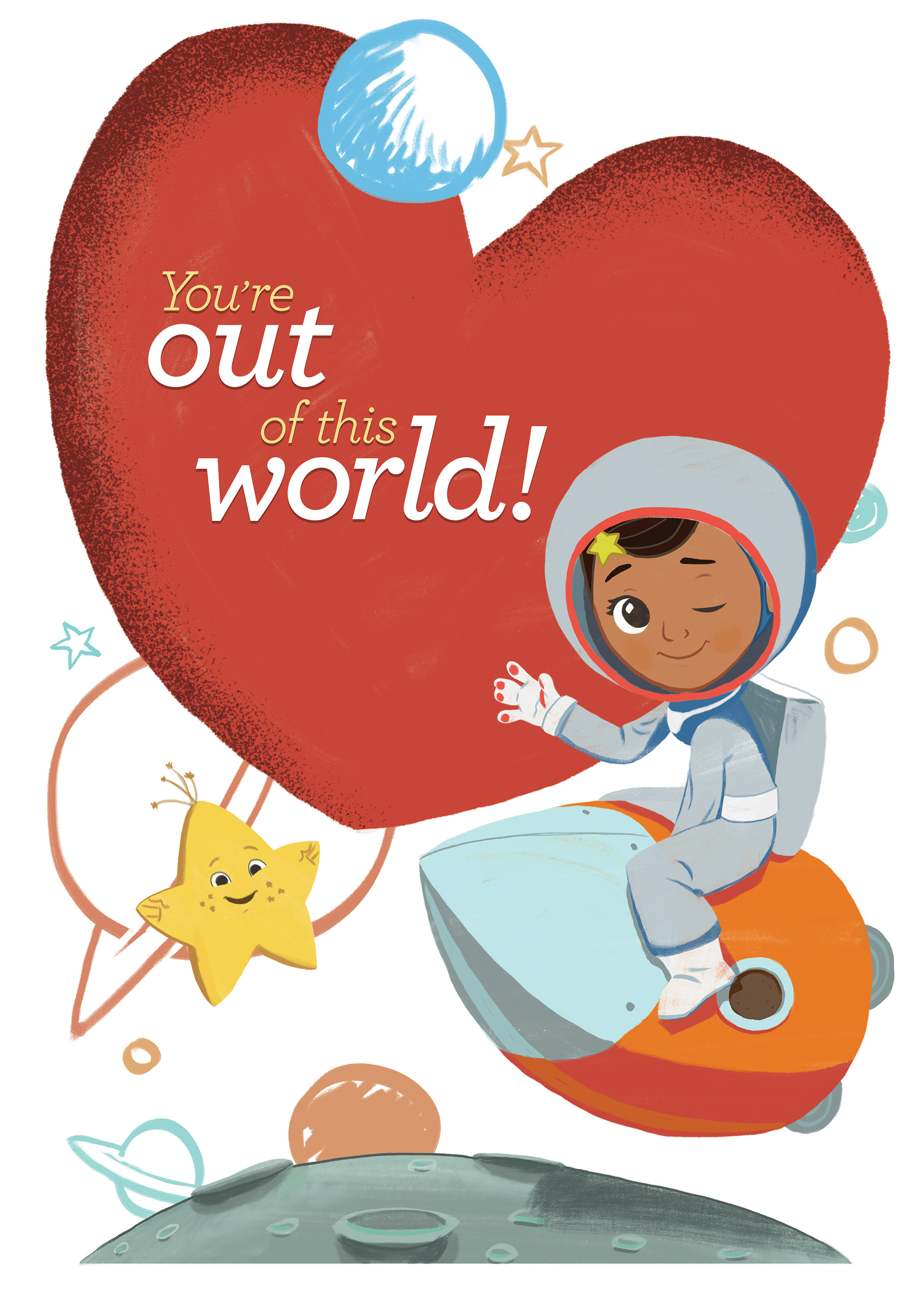 Process
Like all of my illustrations, they start with a sketch. These were no different. The big challenge with these was deciding to create a set of six—each with different art—then sticking to that number. After all, this was a passion project.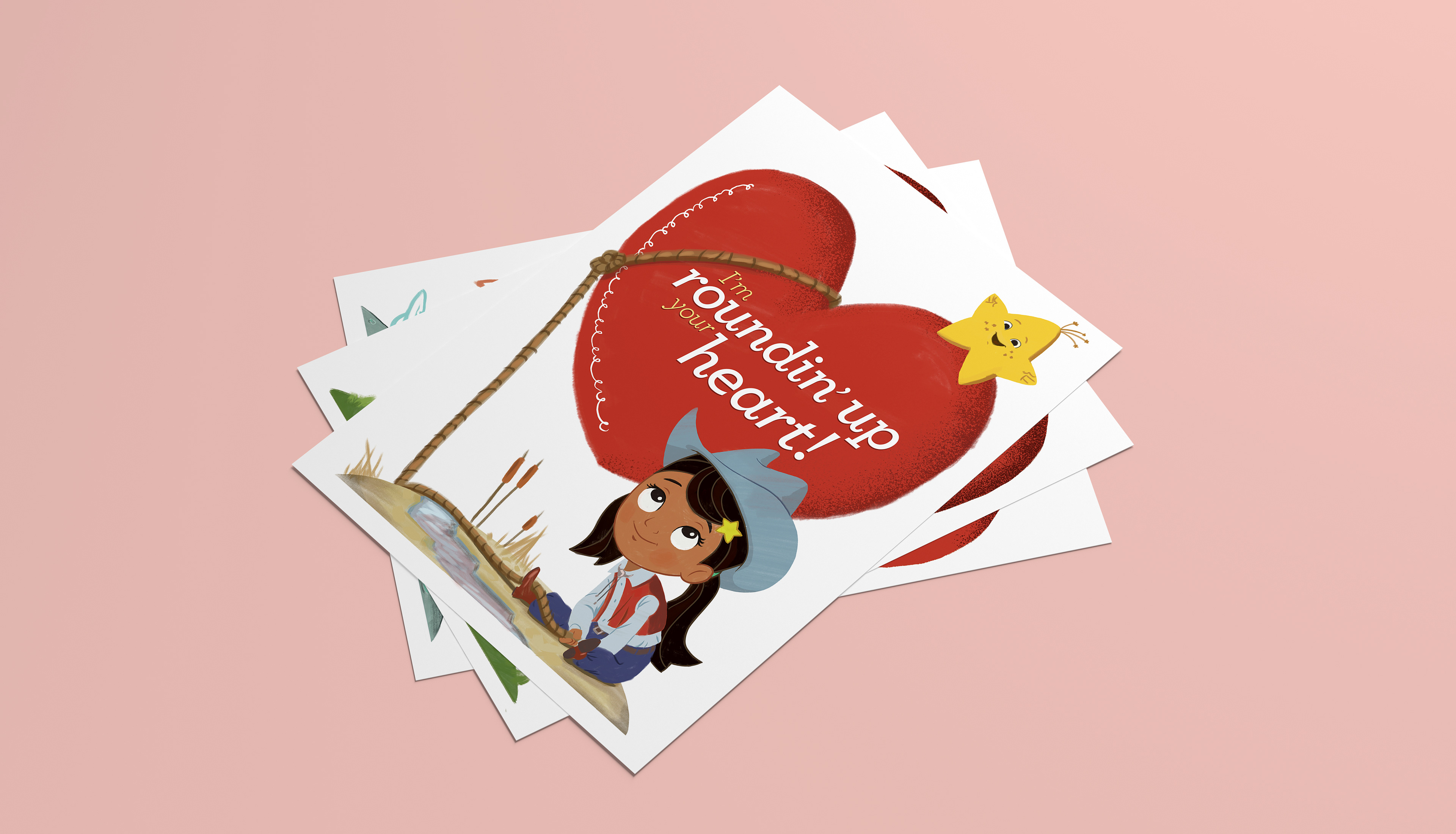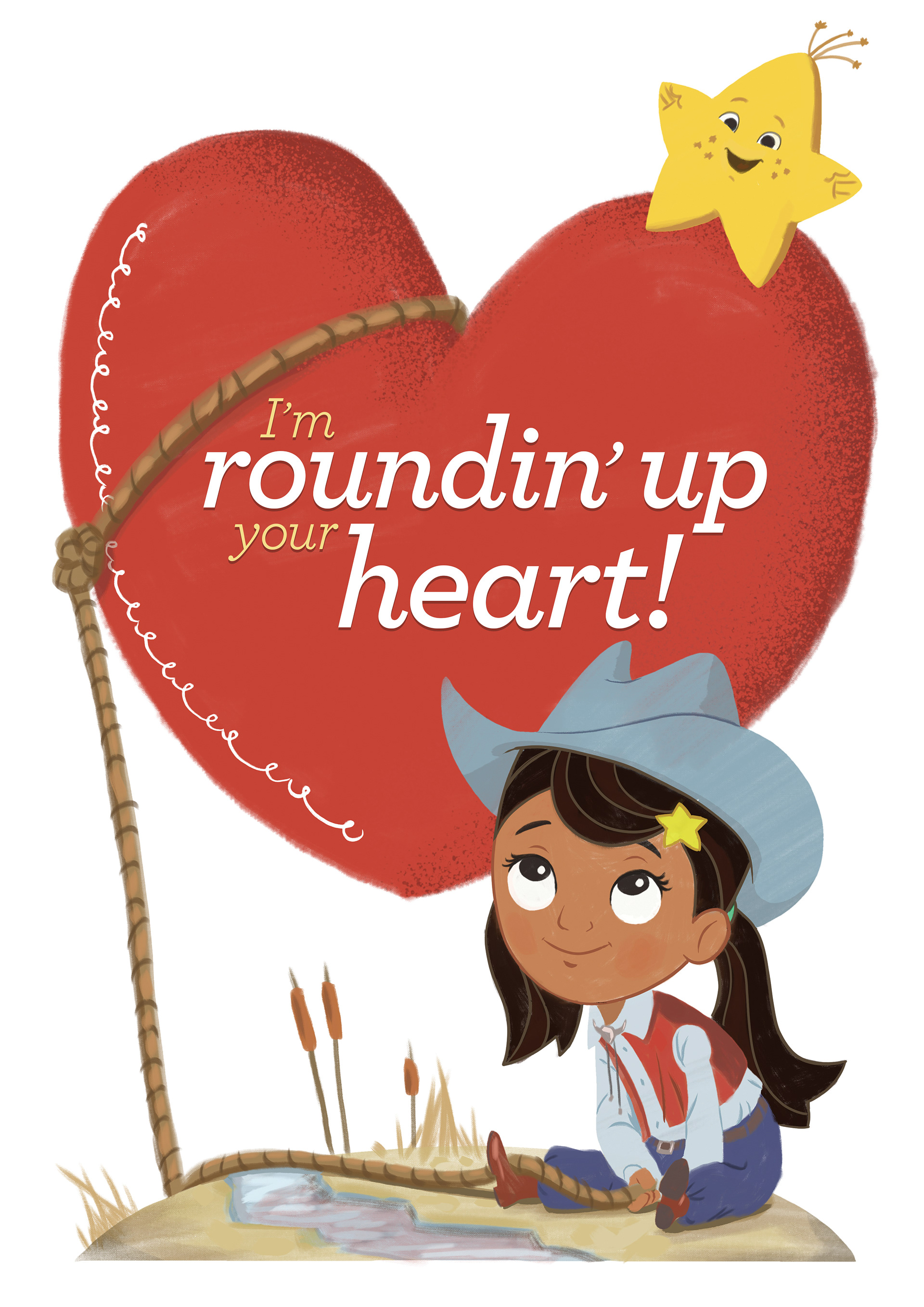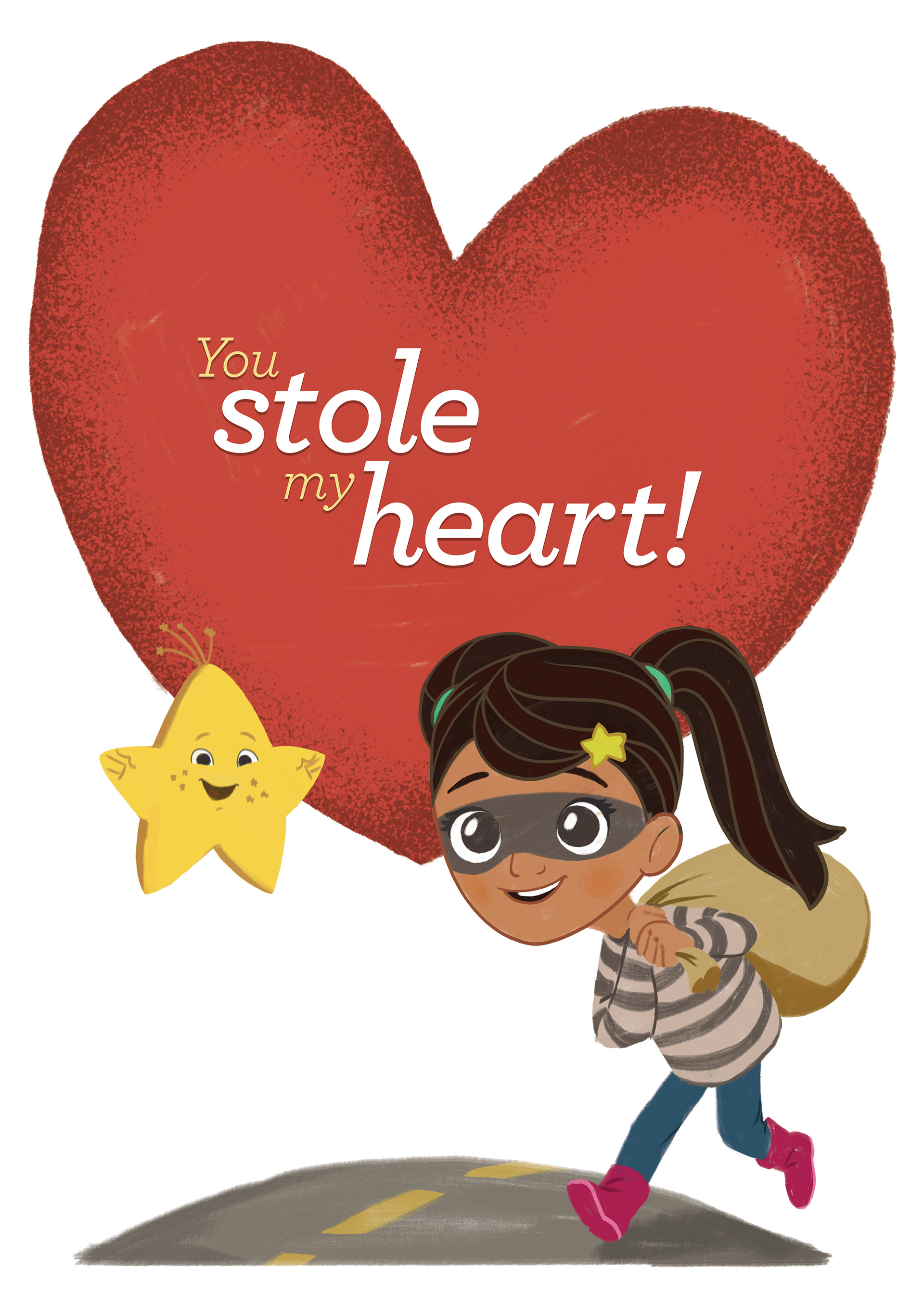 Illustration.  Print.
The cards came as a big surprise to all who received them. It was great to have the option of handing out different cards to different people and picking and choosing who would be a good fit for which Valentine.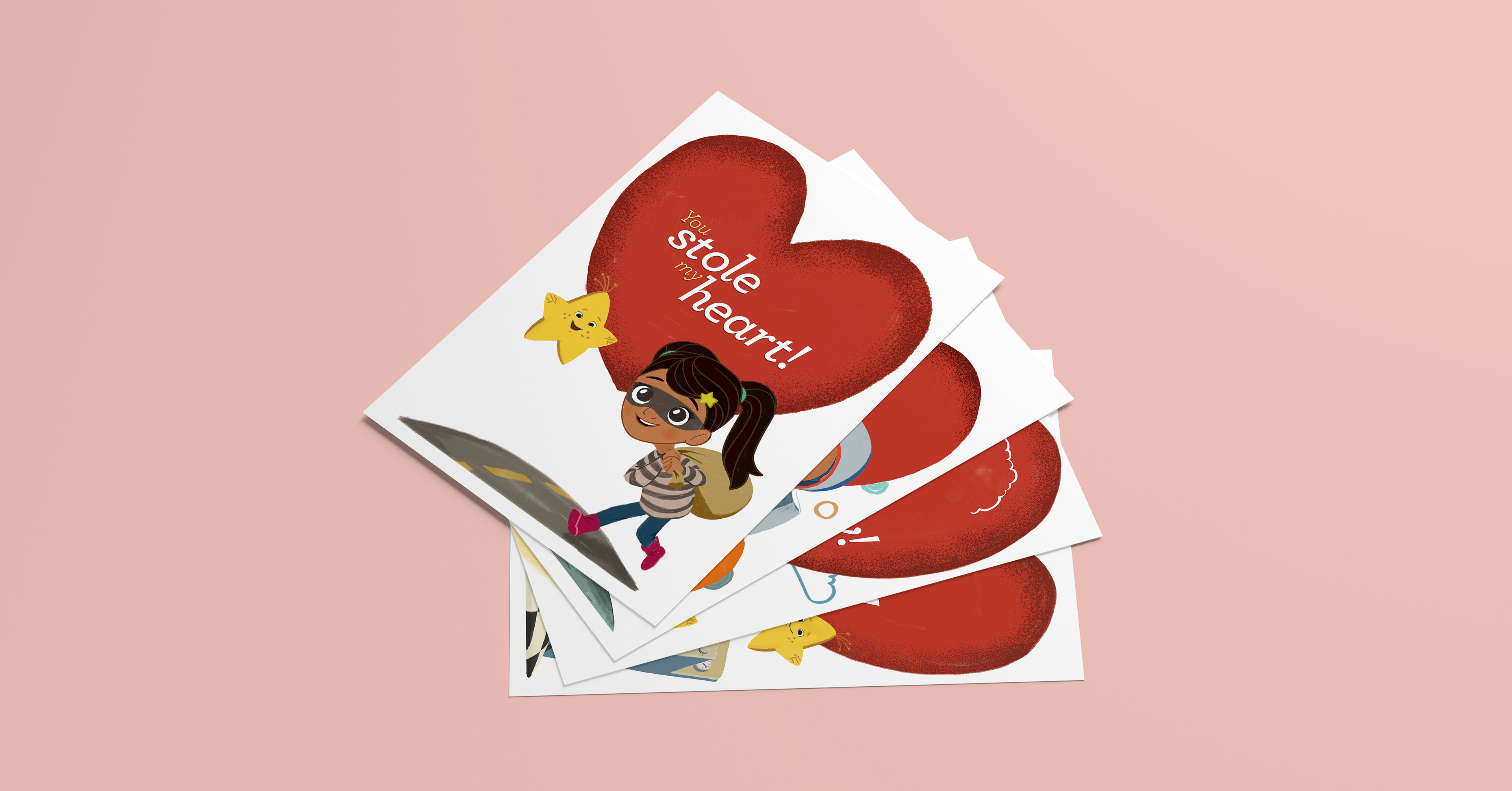 Credits
Art Director/Designer/Illustrator: Brandon Lori