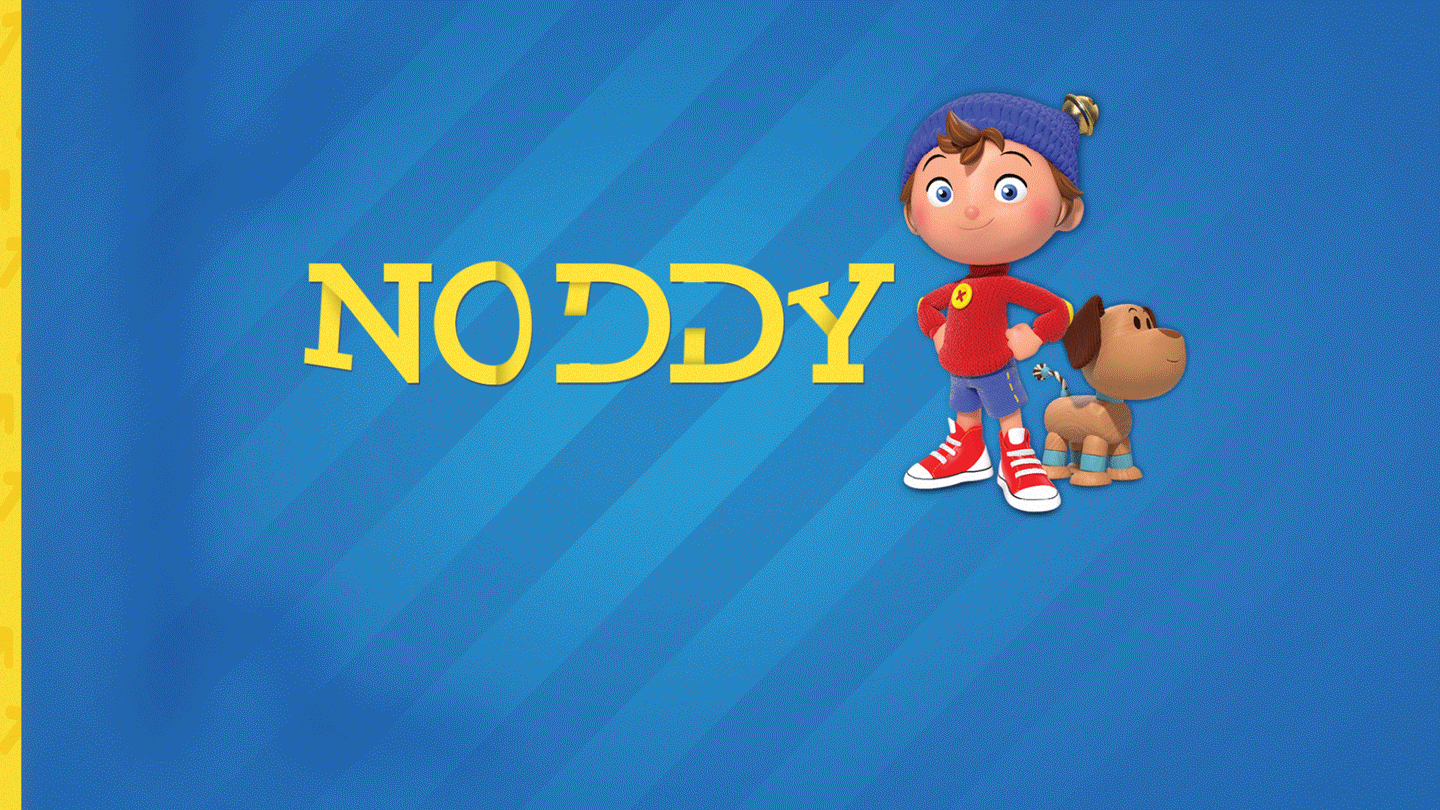 Overview
"Noddy Toyland Detective" was the first DreamWorks produced series aired on Sprout after Comcast's 3.8 billion dollar acquisition of DreamWorks. For the show launch, we wanted to eventize the show for its President's Day premiere and create a campaign that felt closely connected to the show aesthetic.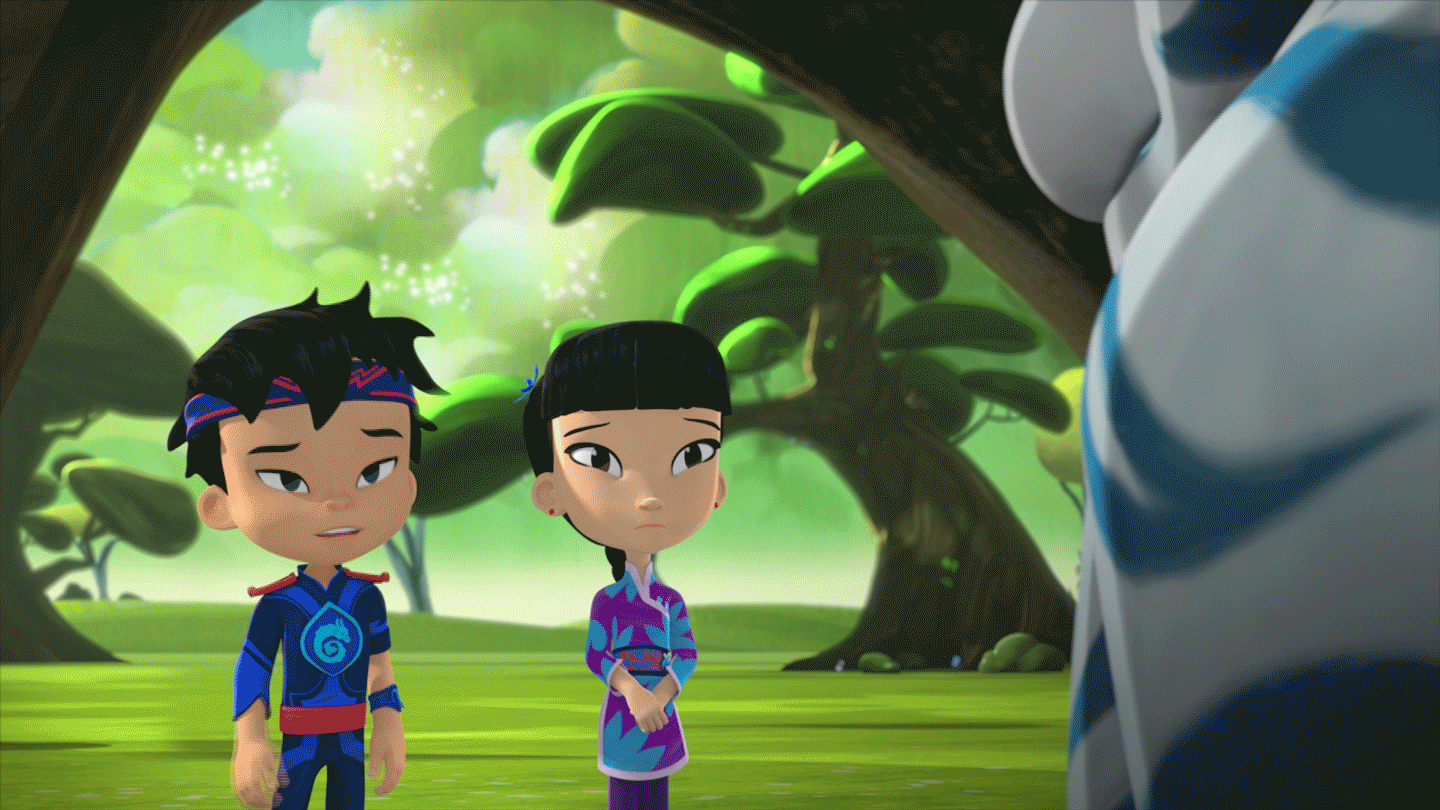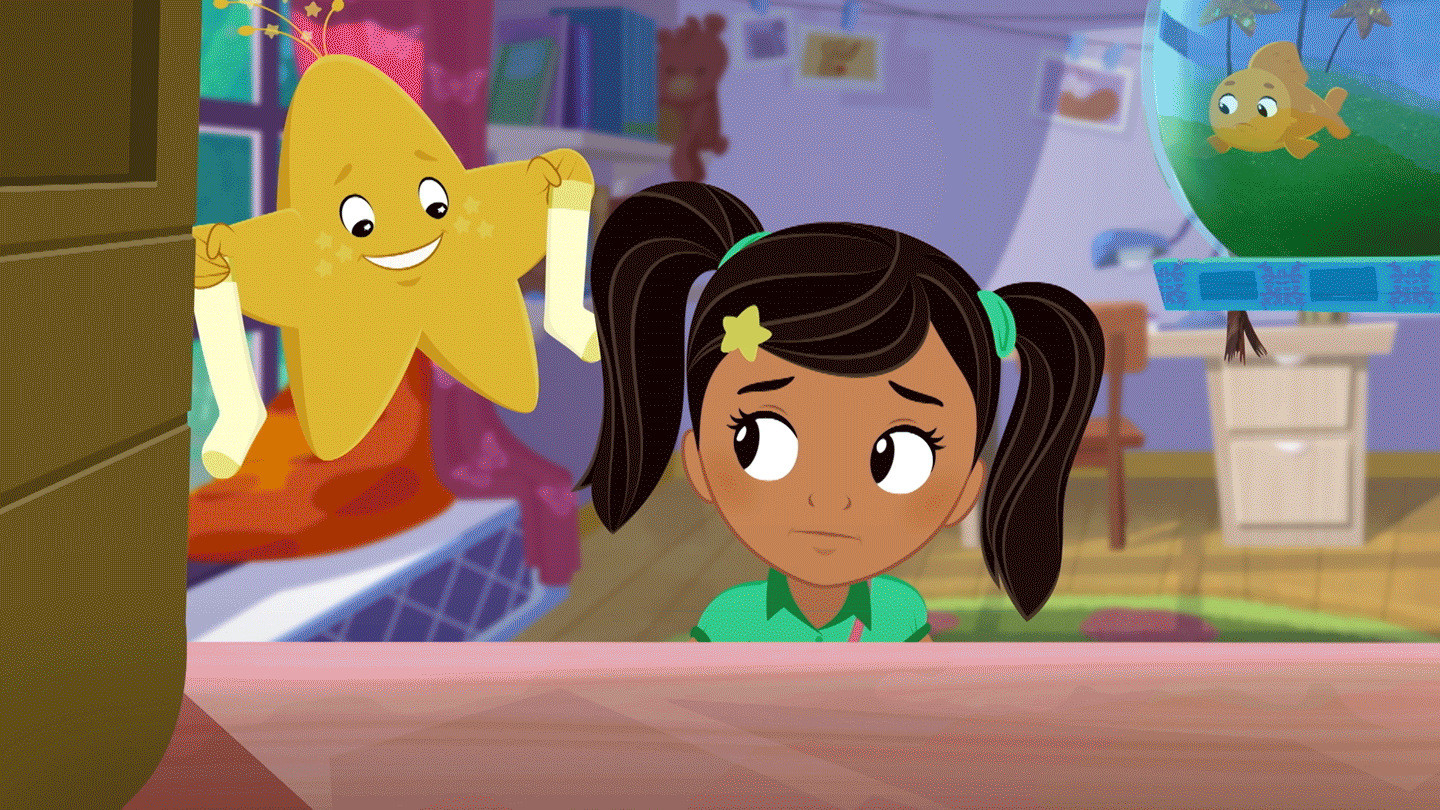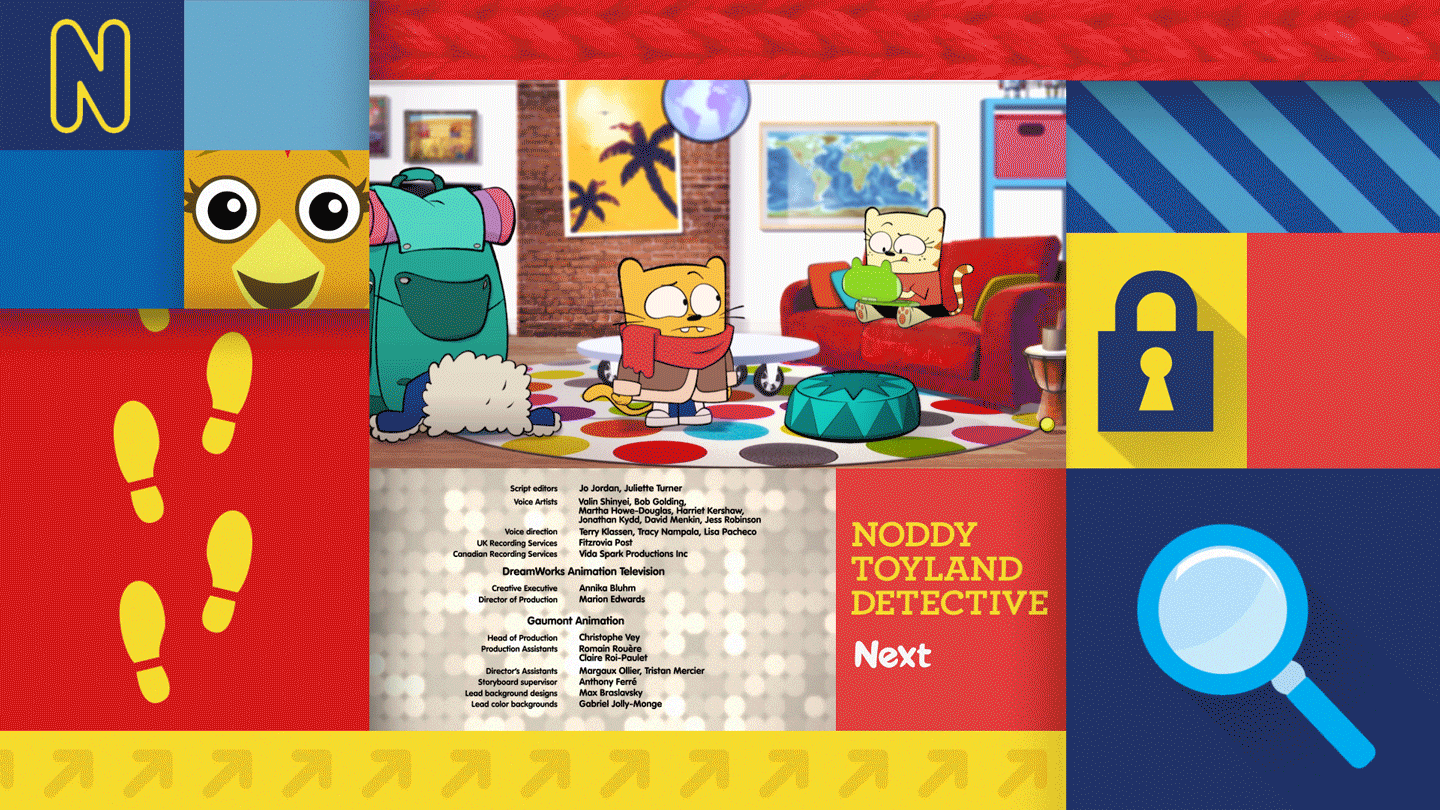 Process
Despite the modern look of the show, the character of Noddy has been around for many years, as a creation of English children's author Enid Blyton and the star of many animated incarnations before. Moreover, as the first campaign for a DreamWorks created series, I wanted to celebrate all the things about Noddy (and the Noddy Toyland Detective series) that make it so visually captivating. For me, this came down to a channeling of the bold color palette and a sampling of the signature Noddy textures and iconography. The custom icons were created to represent Noddy and symbols of the mystery and detective genre (e.g. magnifying glasses, locks, fingerprints, etc.). I also thought this would be a fitting opportunity to use 'shadow' as a noir element paying homage to the mystery nature of the show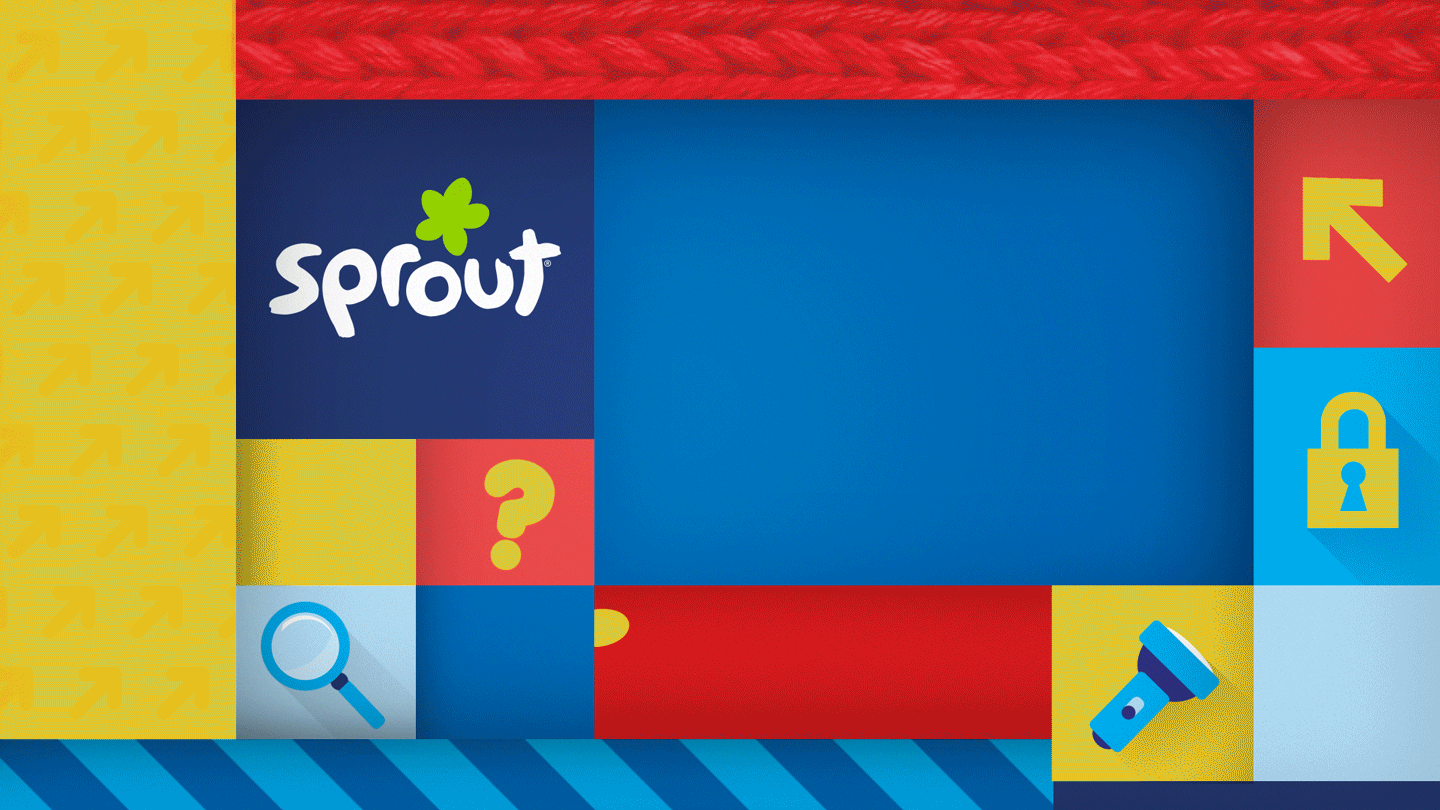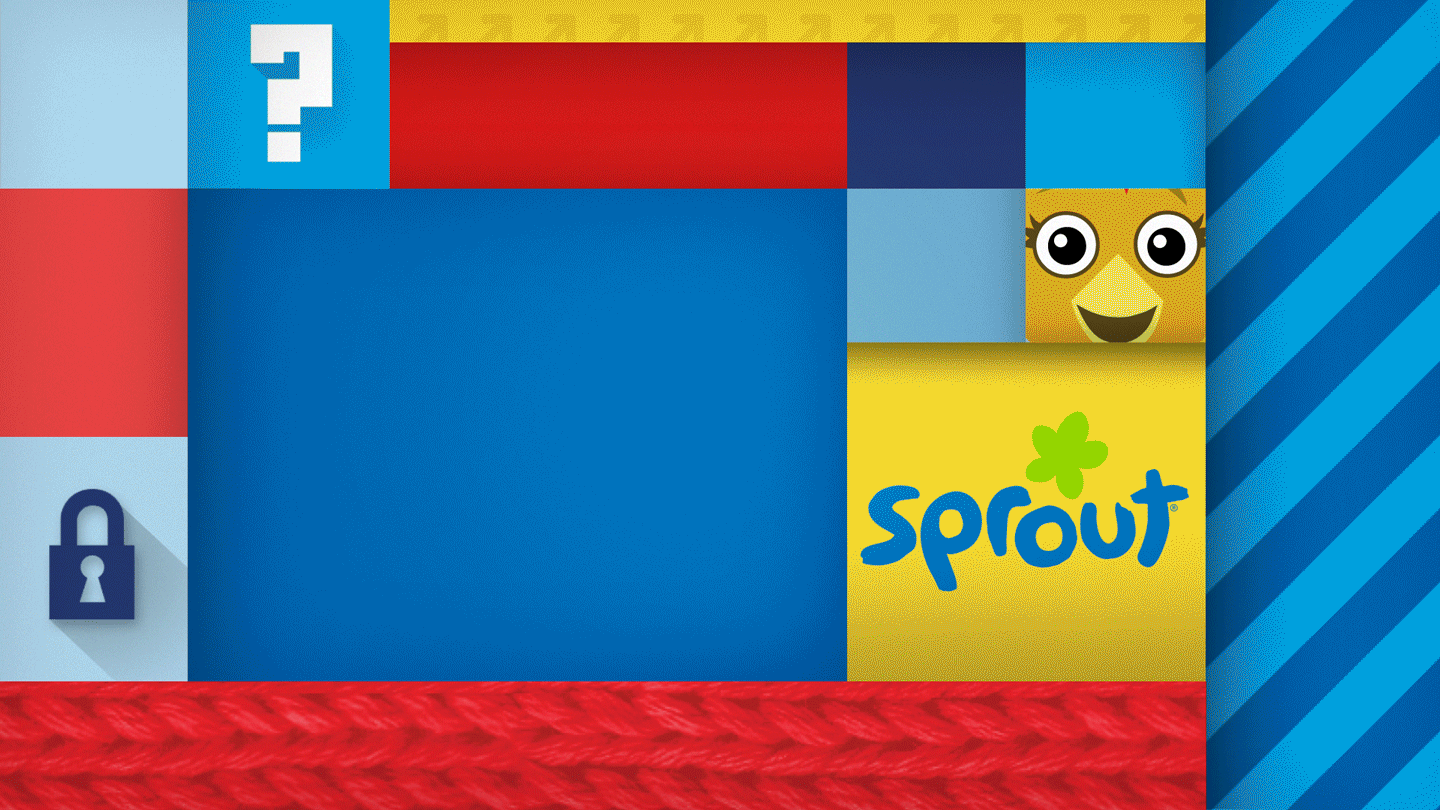 On-Air.  Social.  Digital.  Merch.
The campaign took off with great fanfare on-air, social, digital, and even consumer products, which I additionally designed. Likewise, DreamWorks was enamored by the look and feel of the campaign and proud to call Sprout a partner.  Today, the show remains one of highest rated on Sprout and the campaign ushered in the beginnings of a fruitful partnership for the two brands.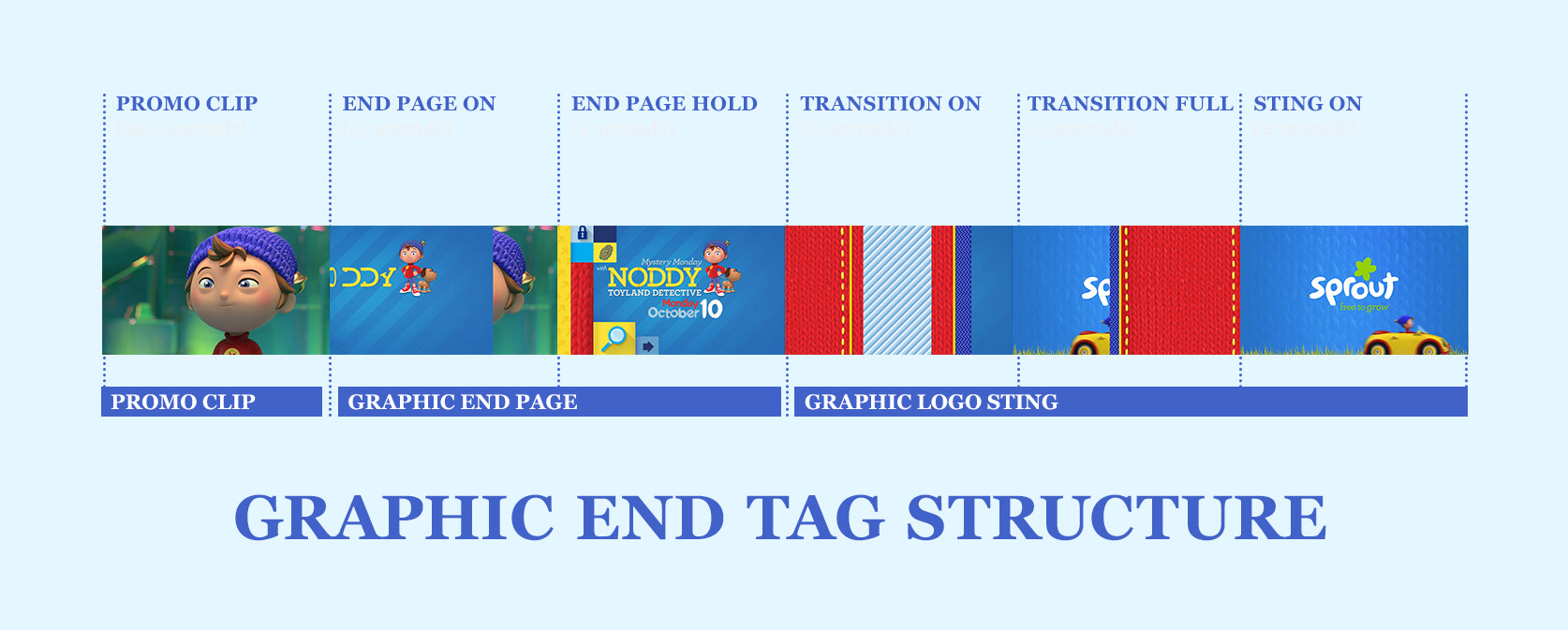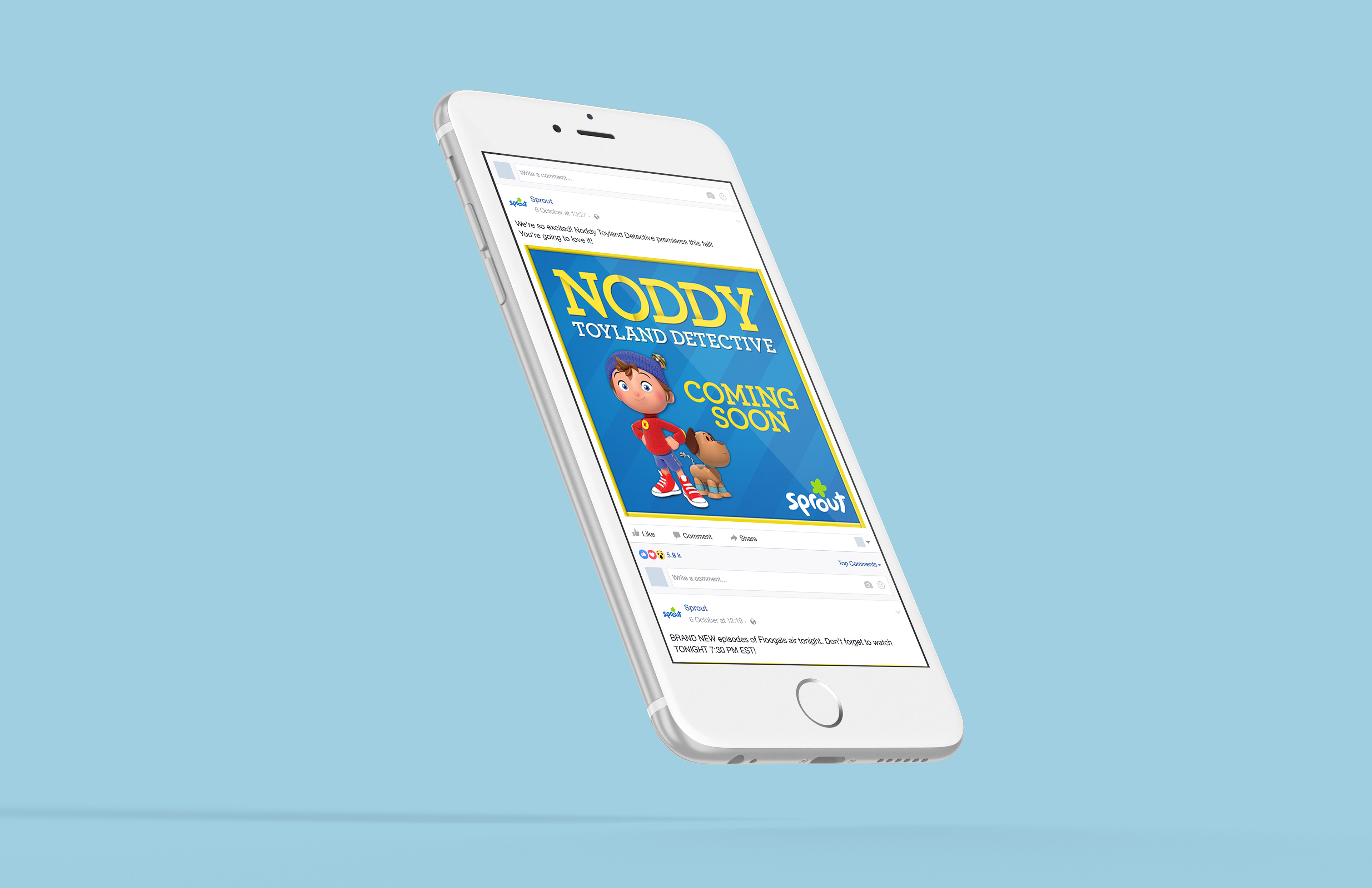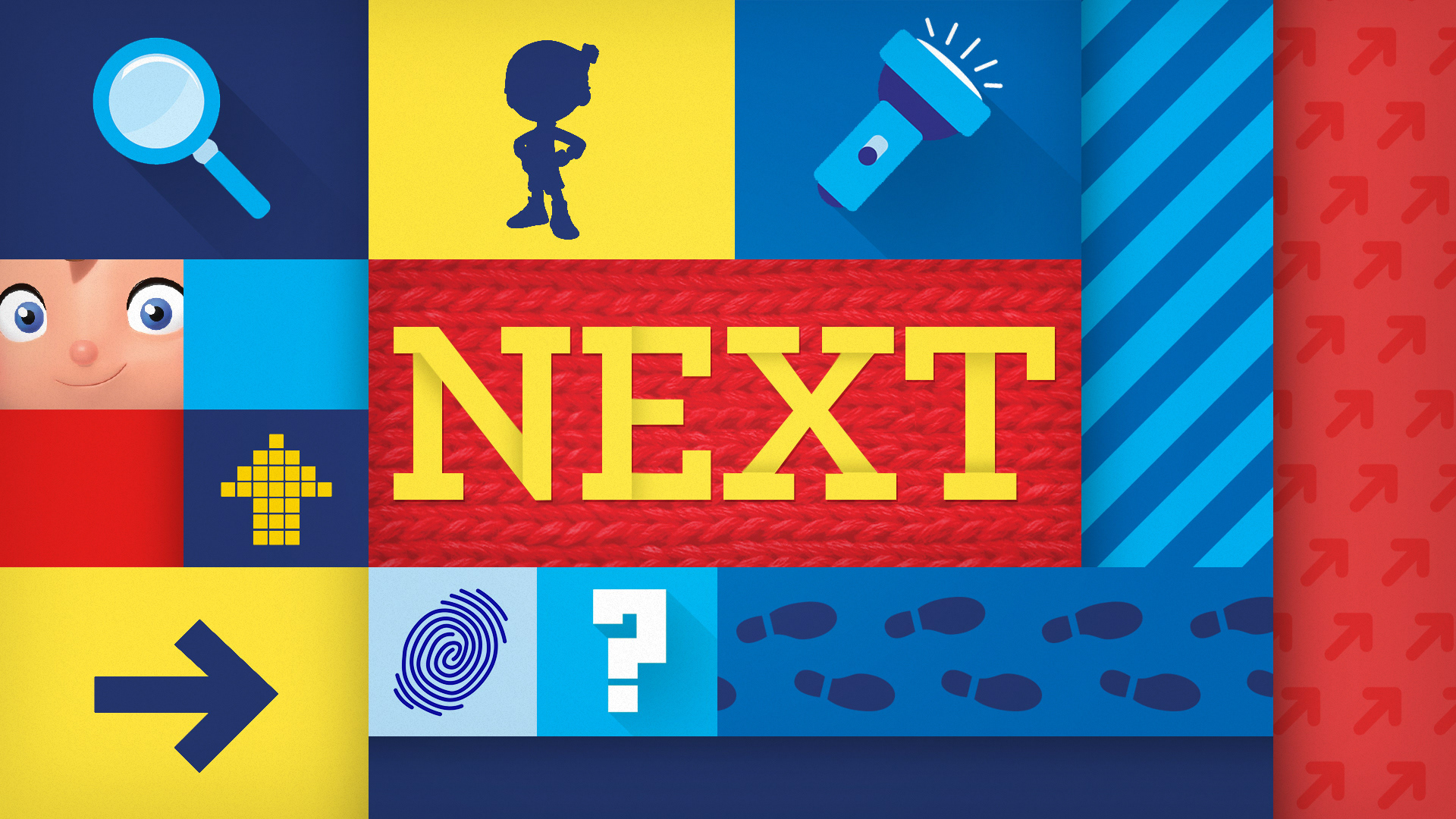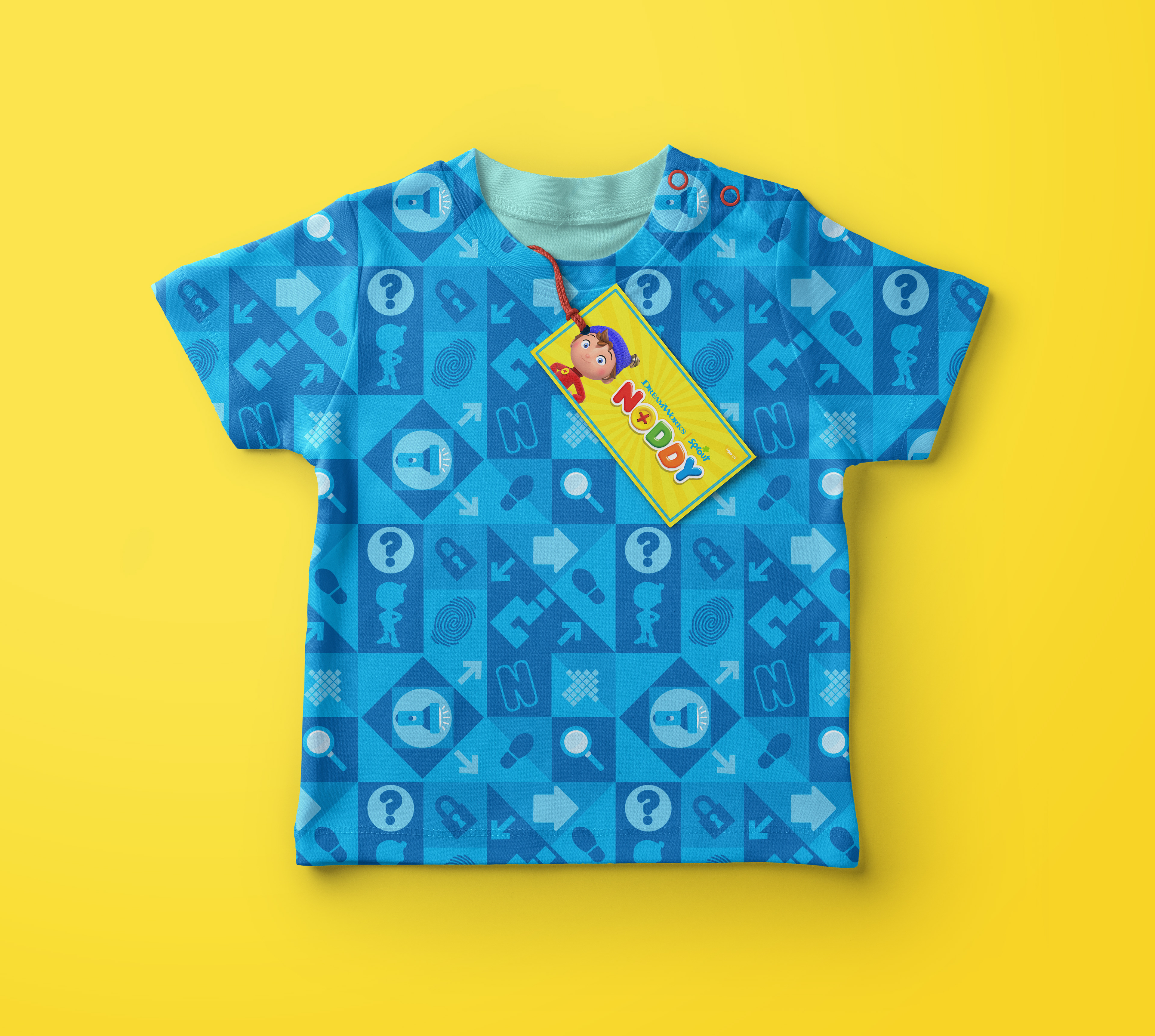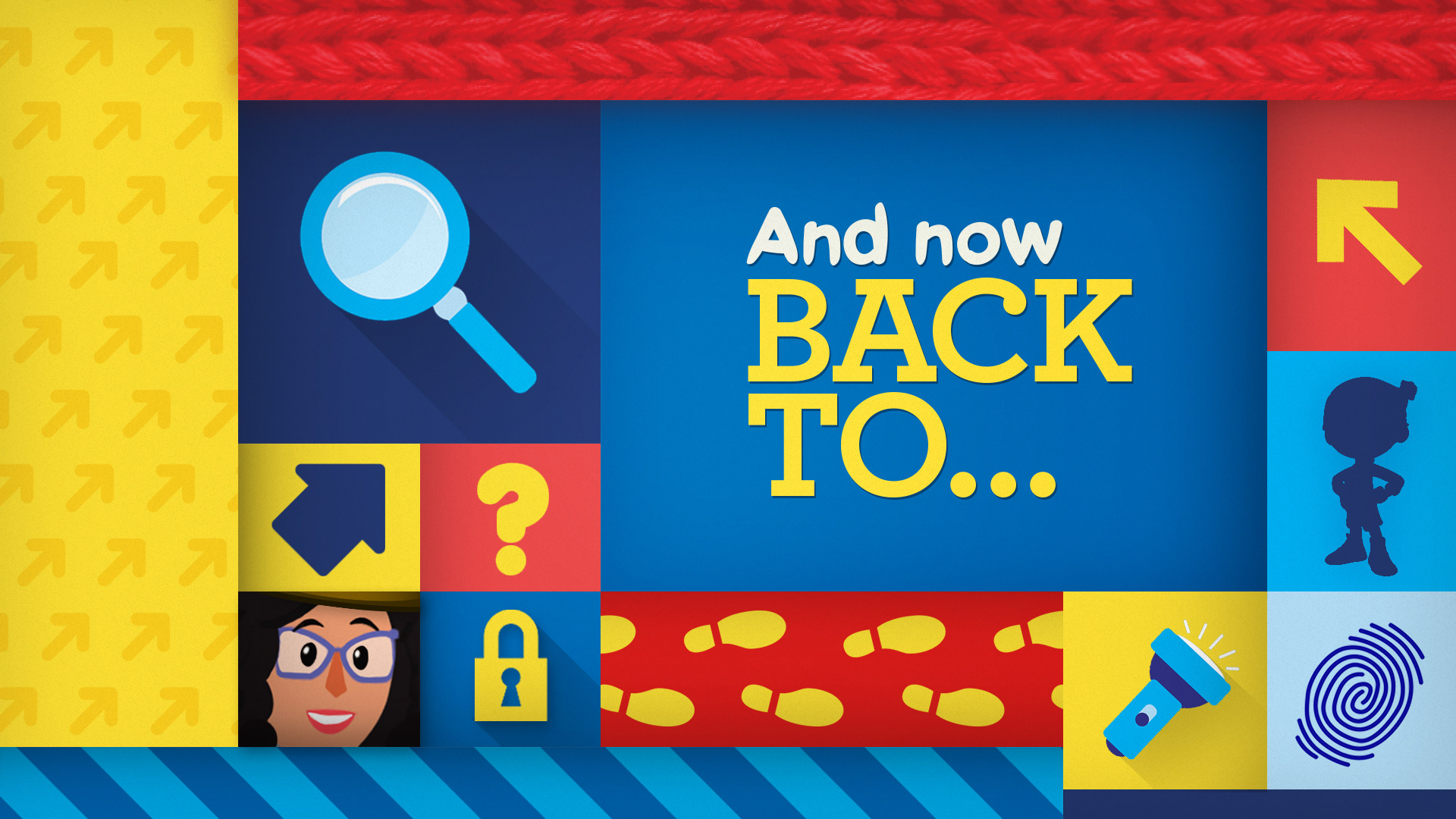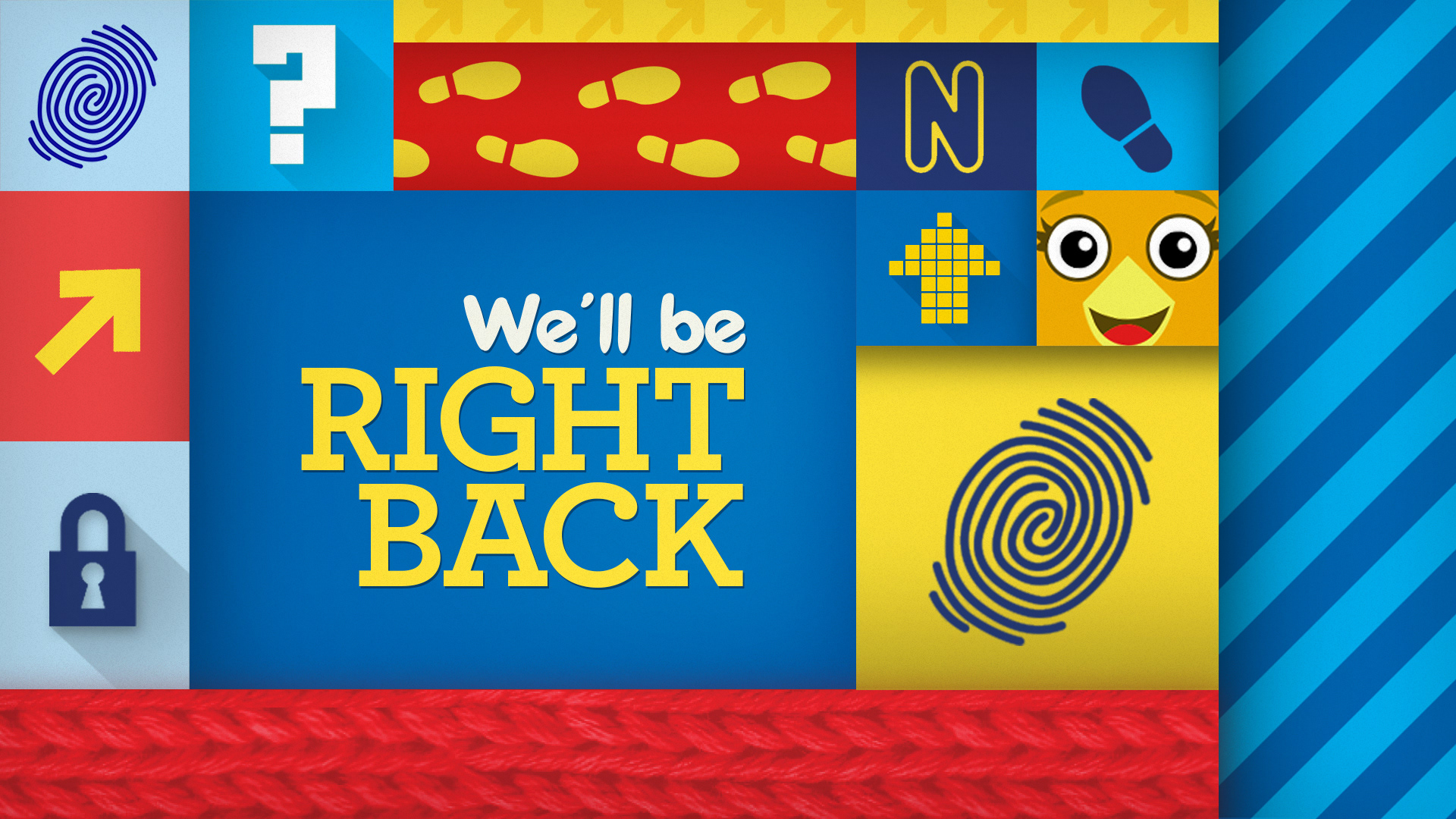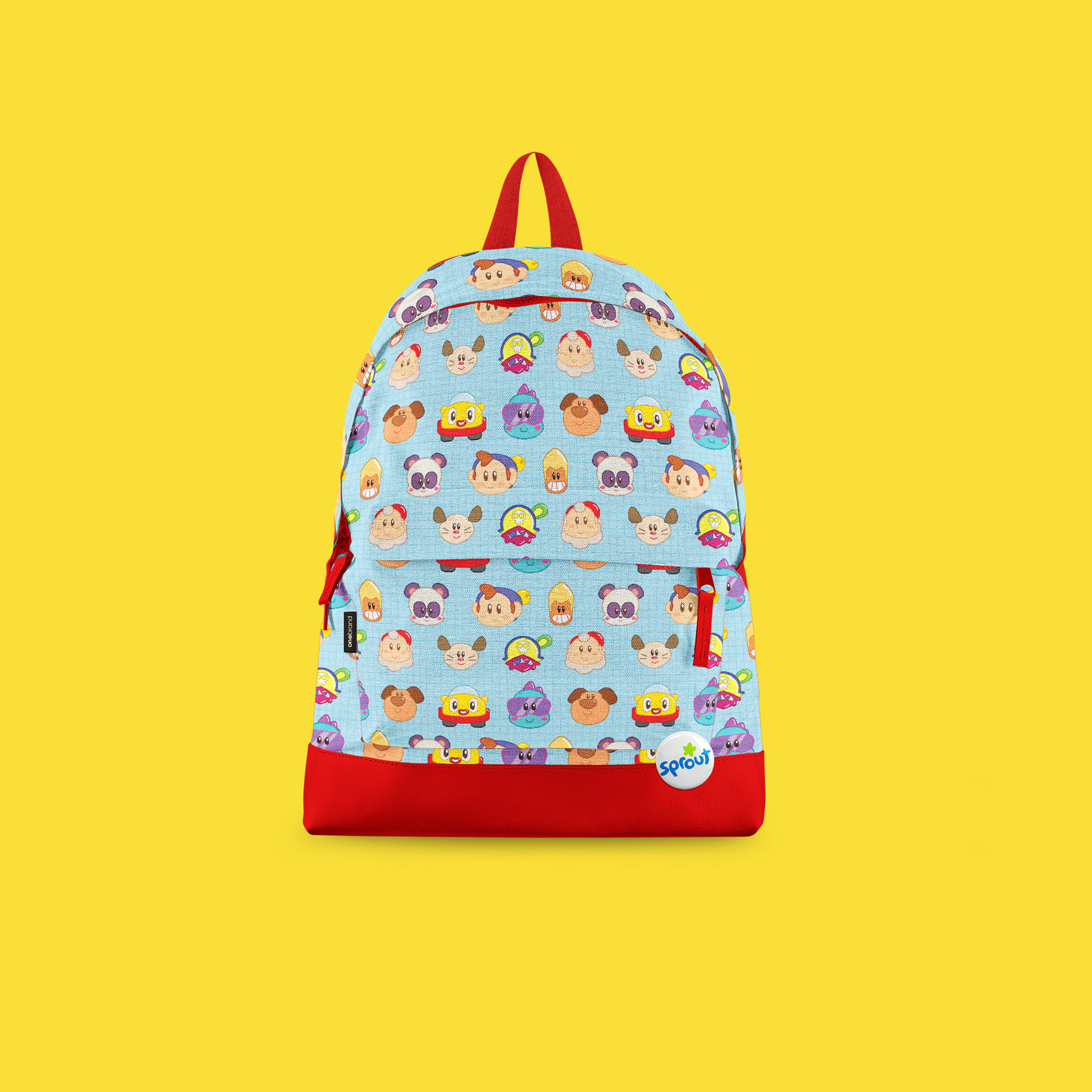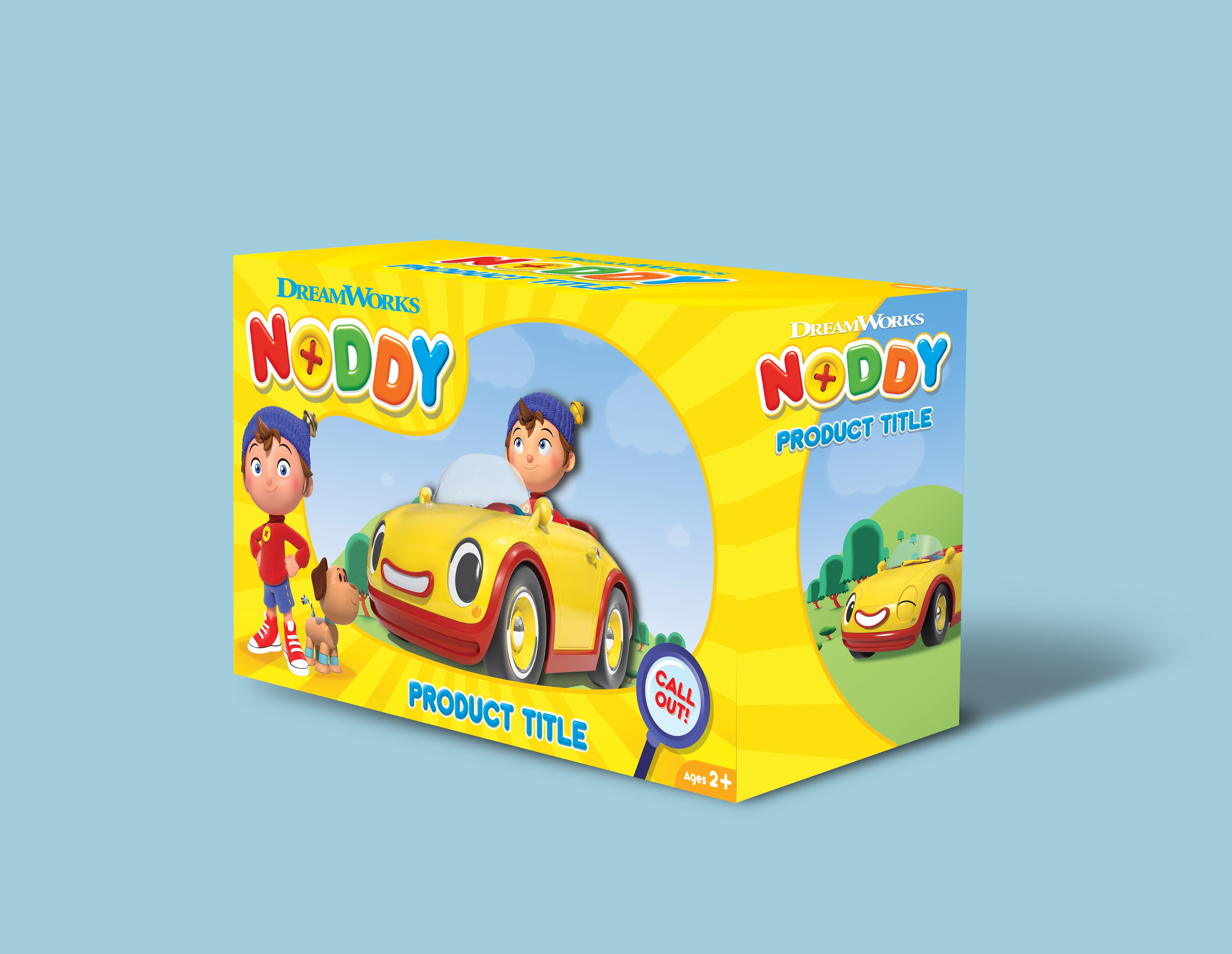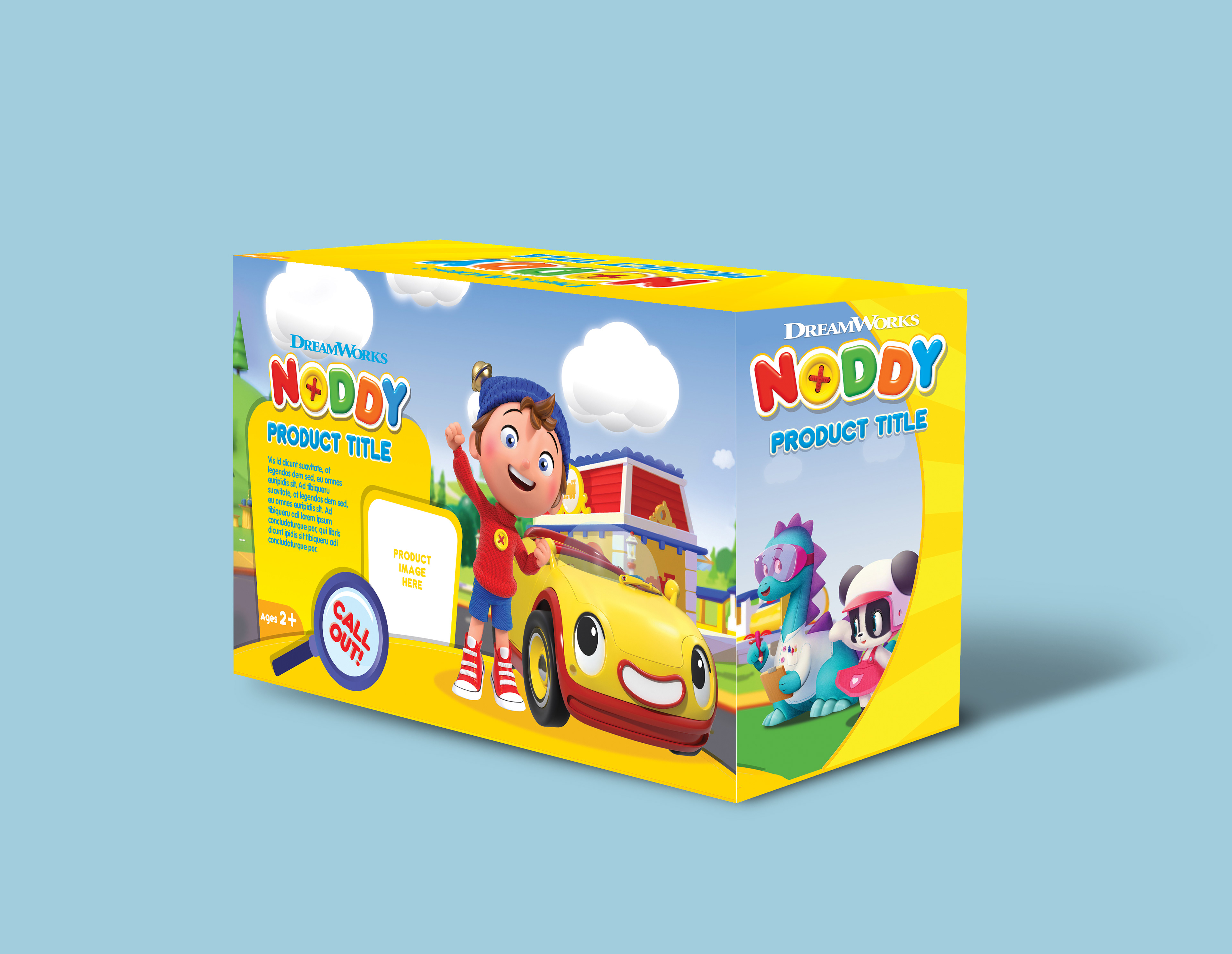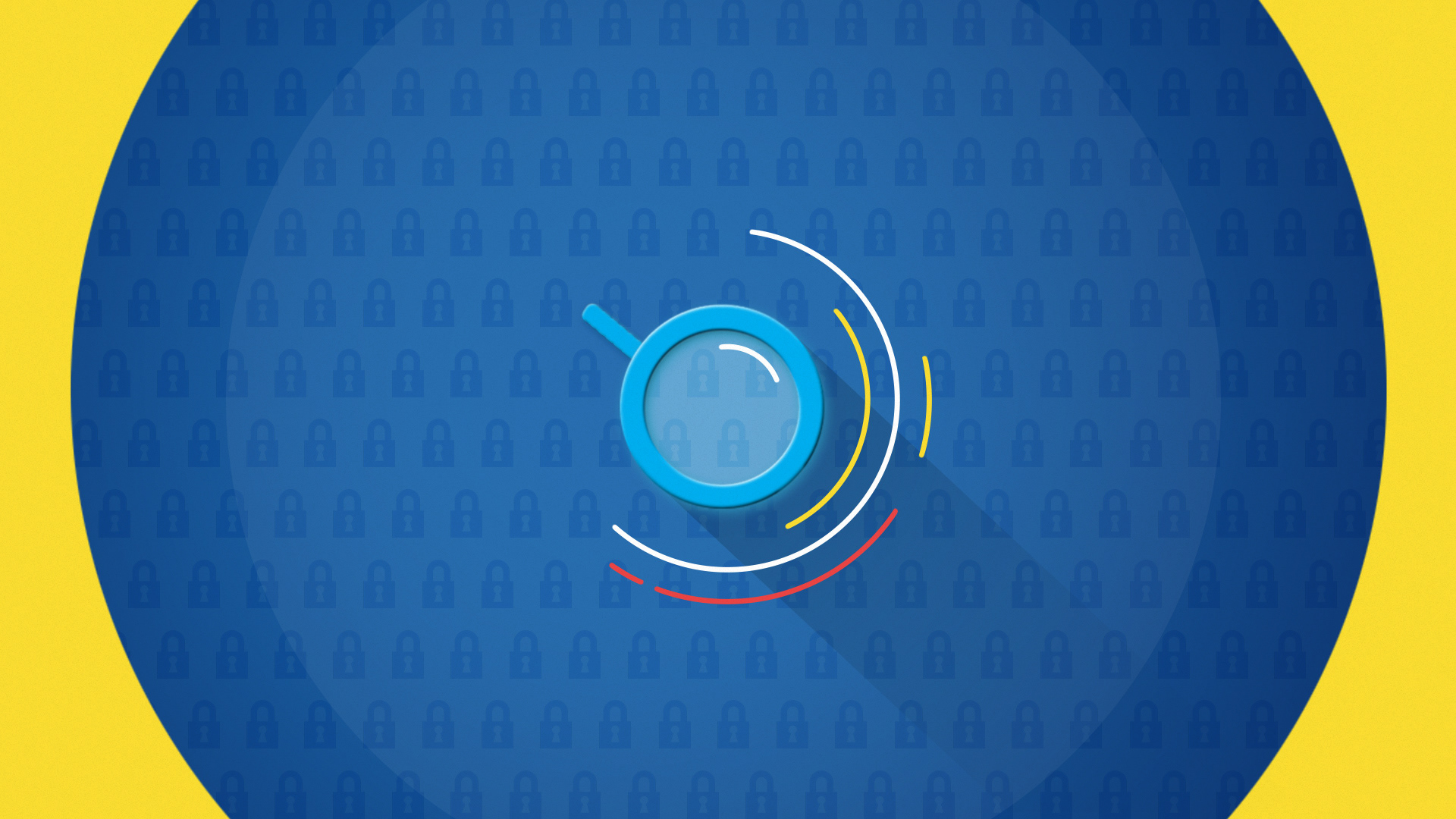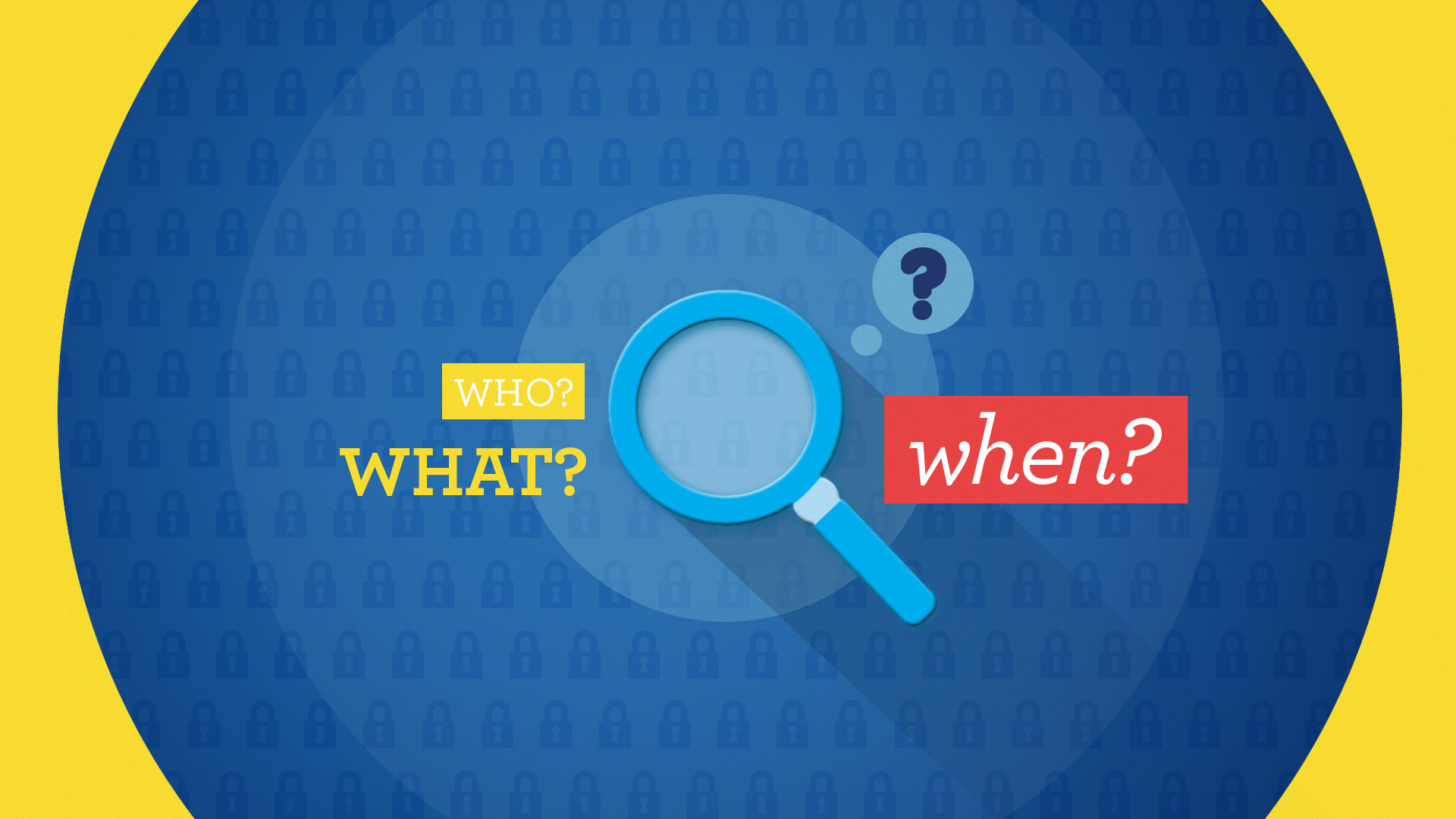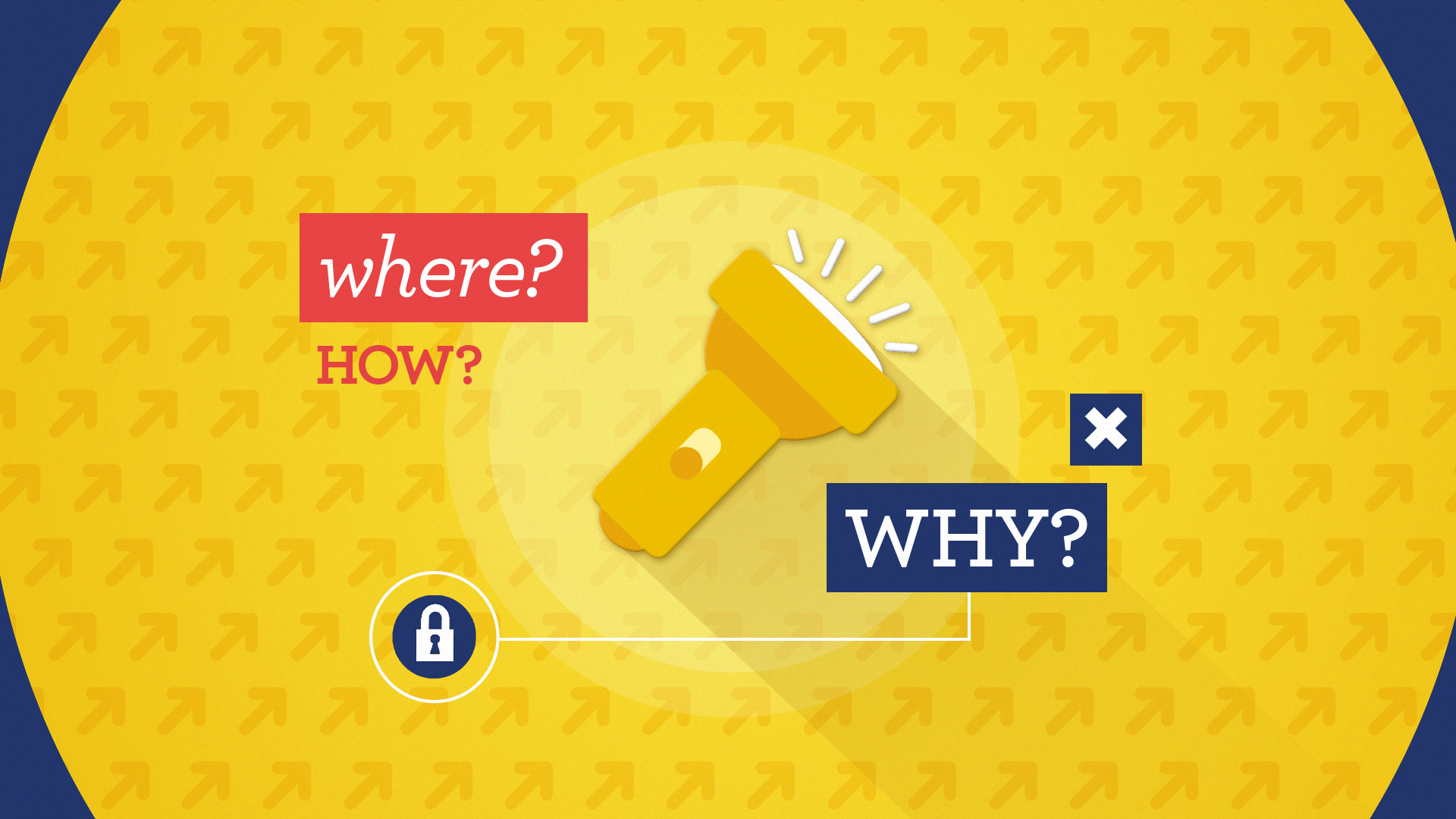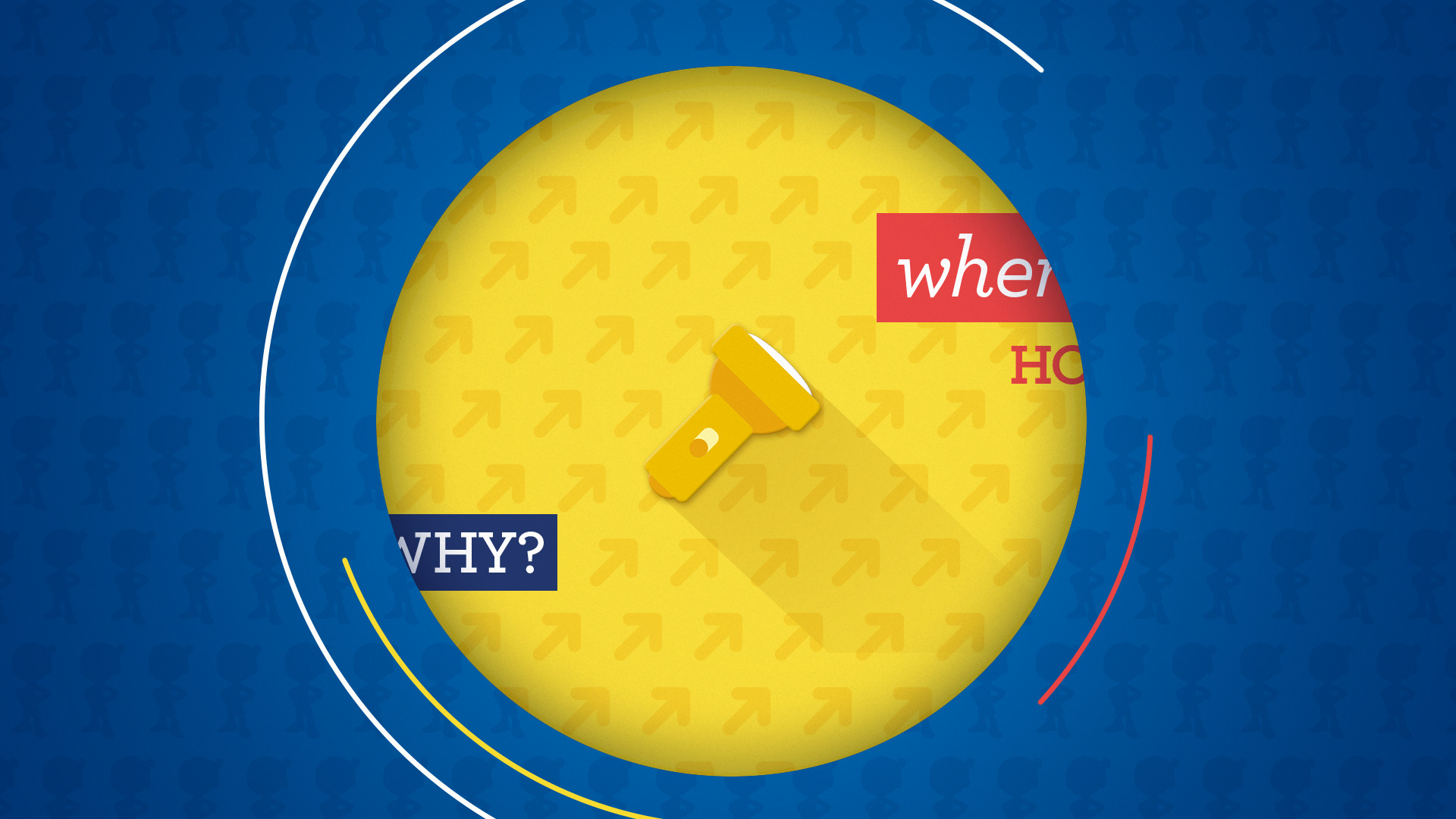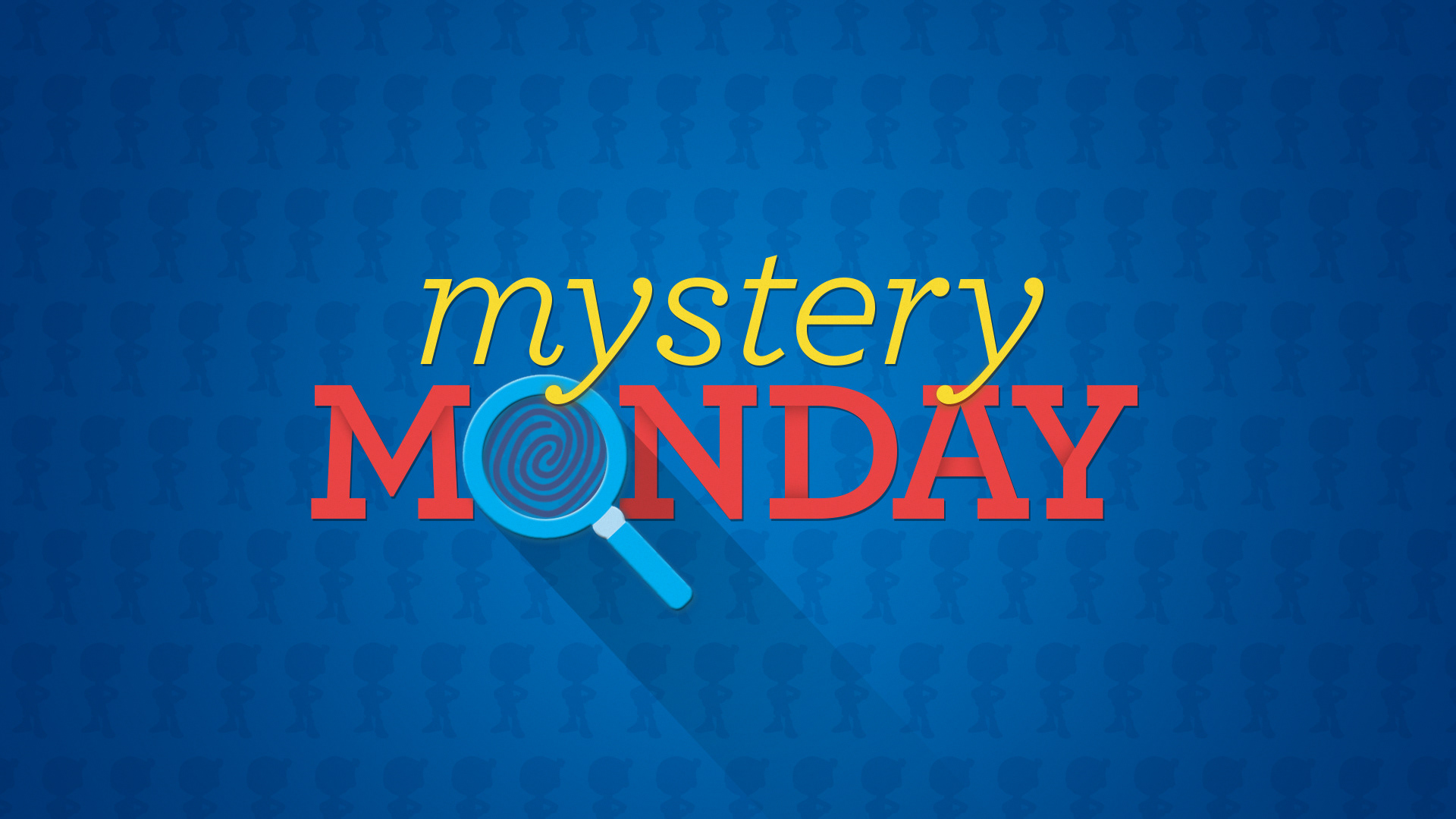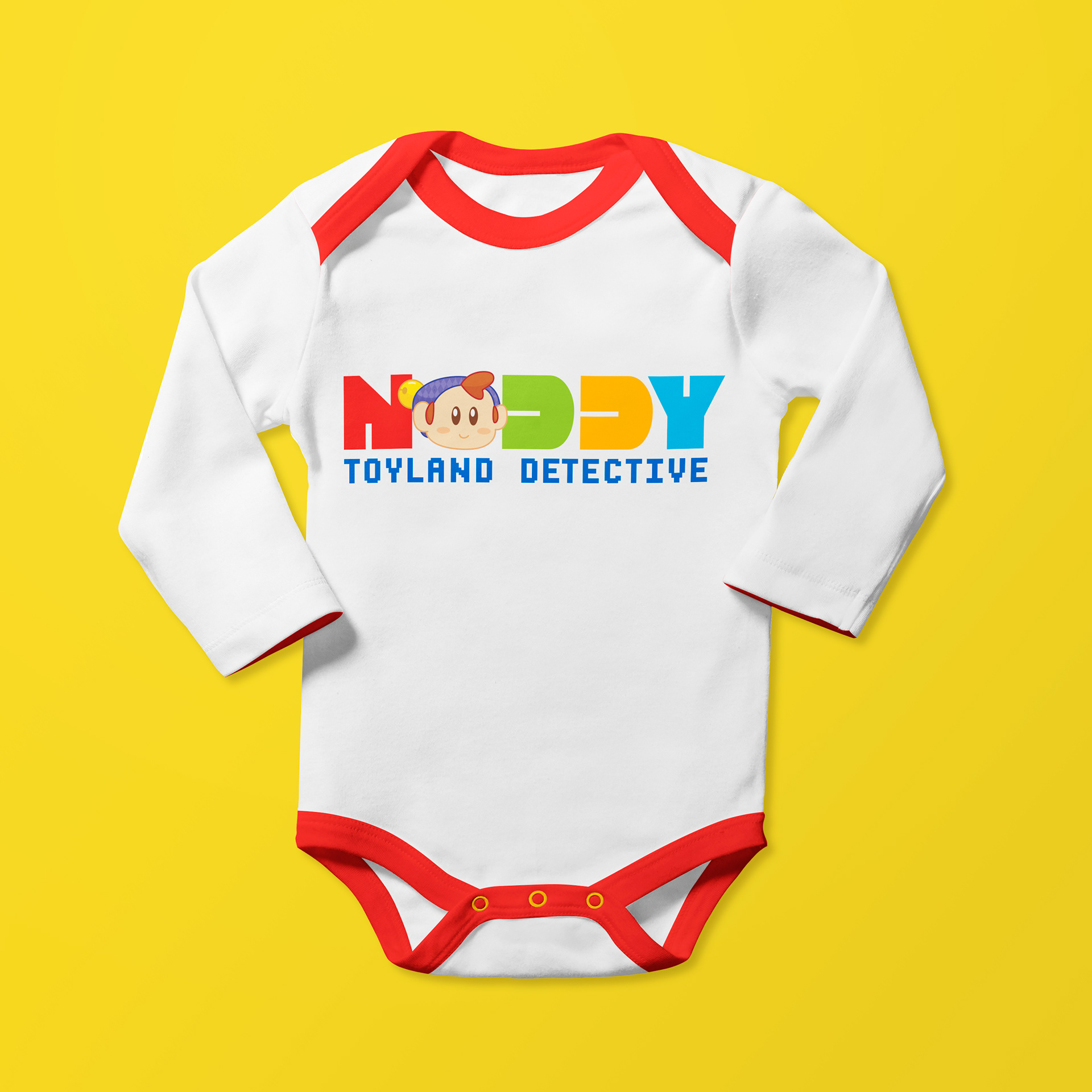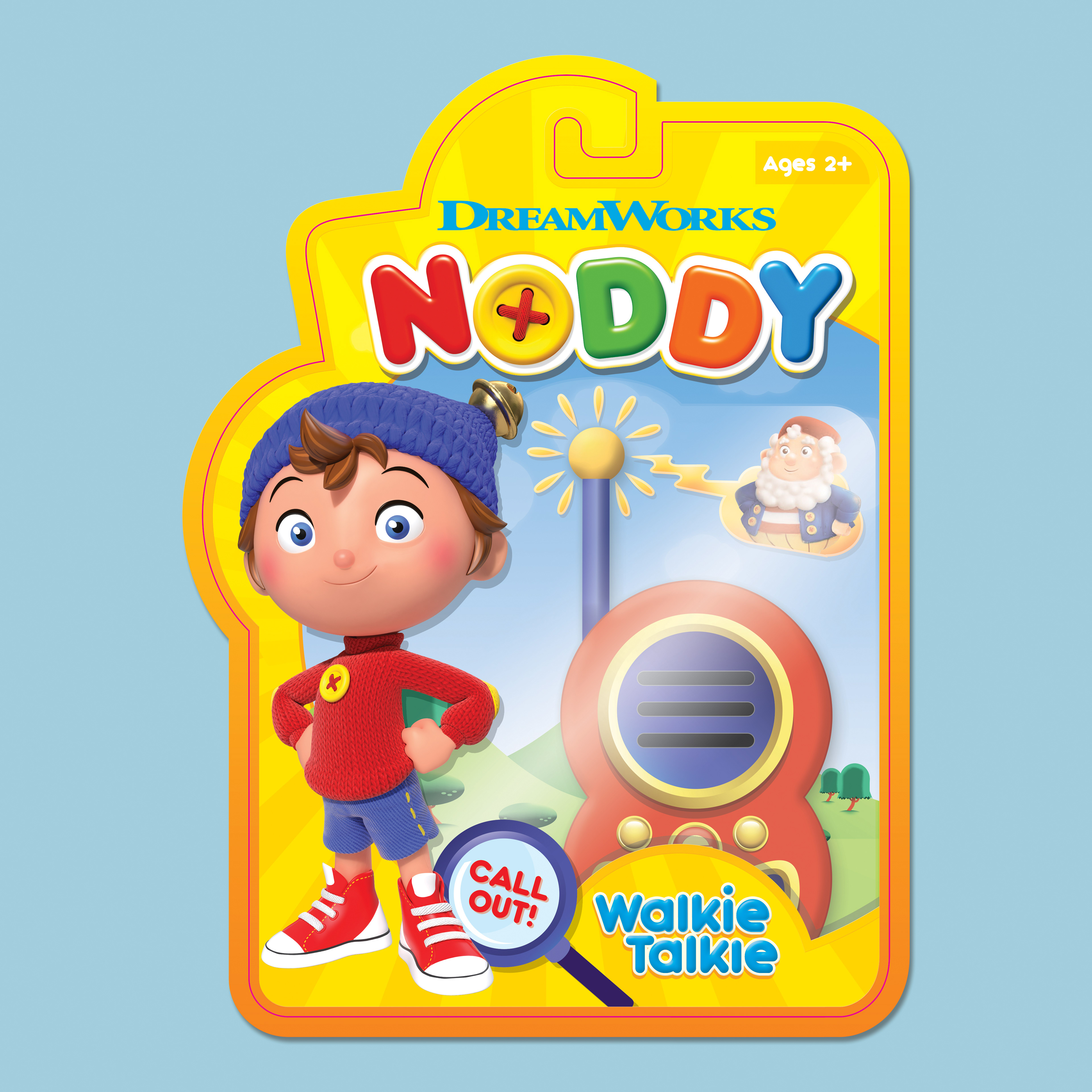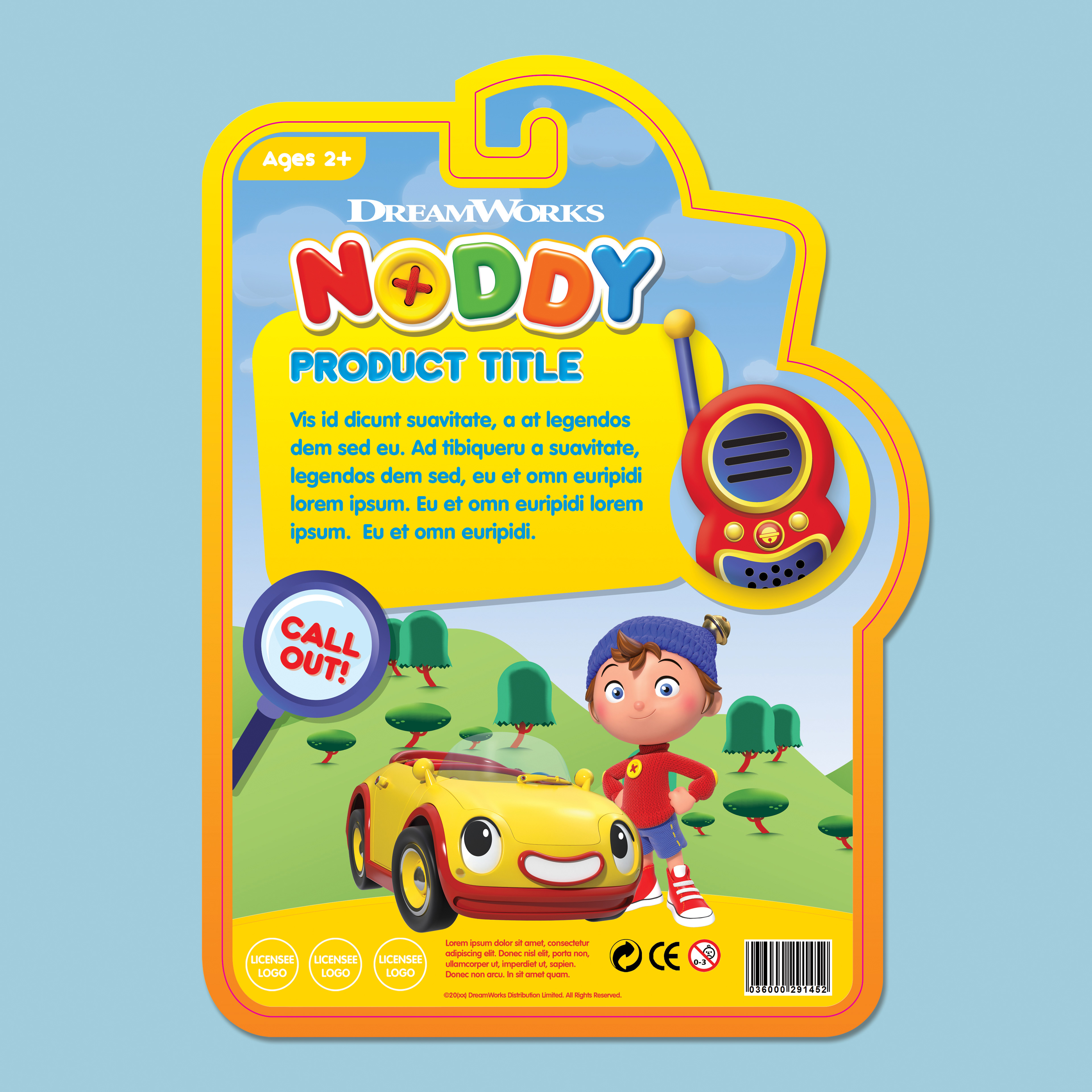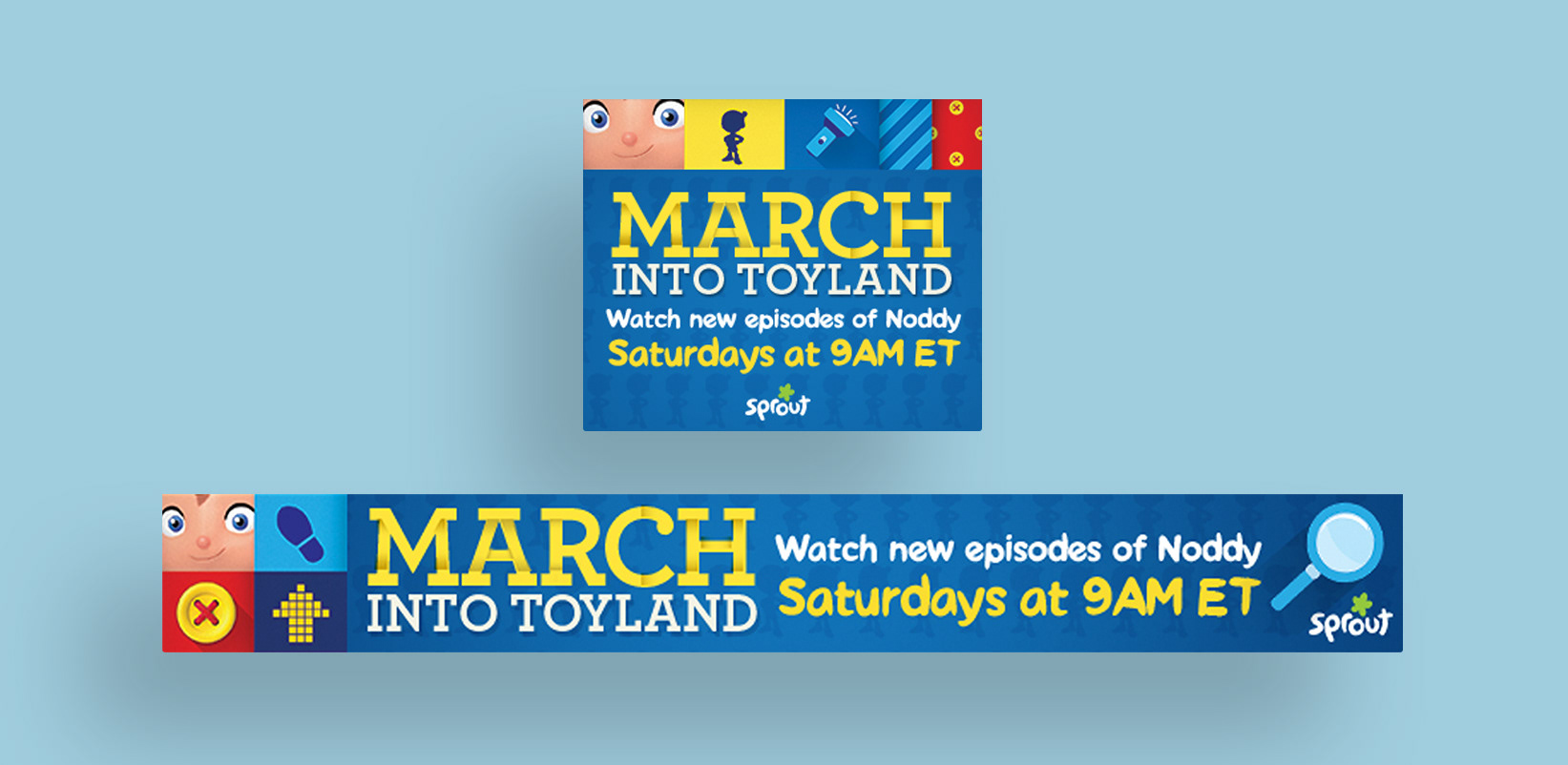 Credits
Client: Sprout
VP Creative: Nancy Mazzei
Art Director/Designer/Animator: Brandon Lori
Animator: Mary Hawkins
Writer/Producer/Copywriter: Elisabeth Erickson