In the summer of 2010, I was commissioned by the OUT Music Awards to create the main poster art for the event.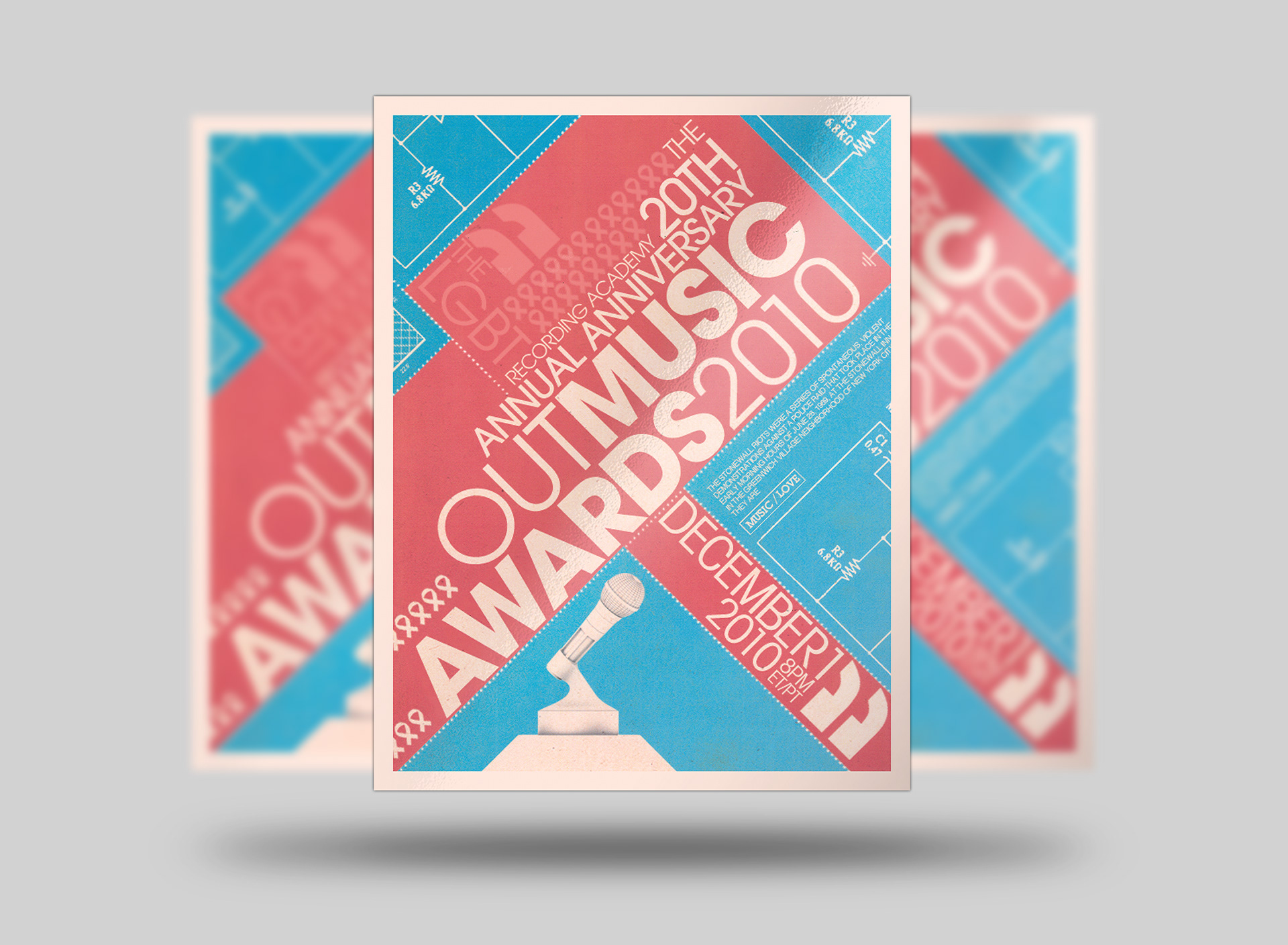 Inspired by classic Swiss Design, I created a type driven poster based on a composition of dynamic angles. With typography functioning as the main graphic component, I incorporated bits of modernist and constructivist touches, where aside from the 3D microphone trophy seen on the poster, avoided use of illustration or photos.
This poster was embraced by the OUT Music board and  used to great effect at the event, as well as other print collateral.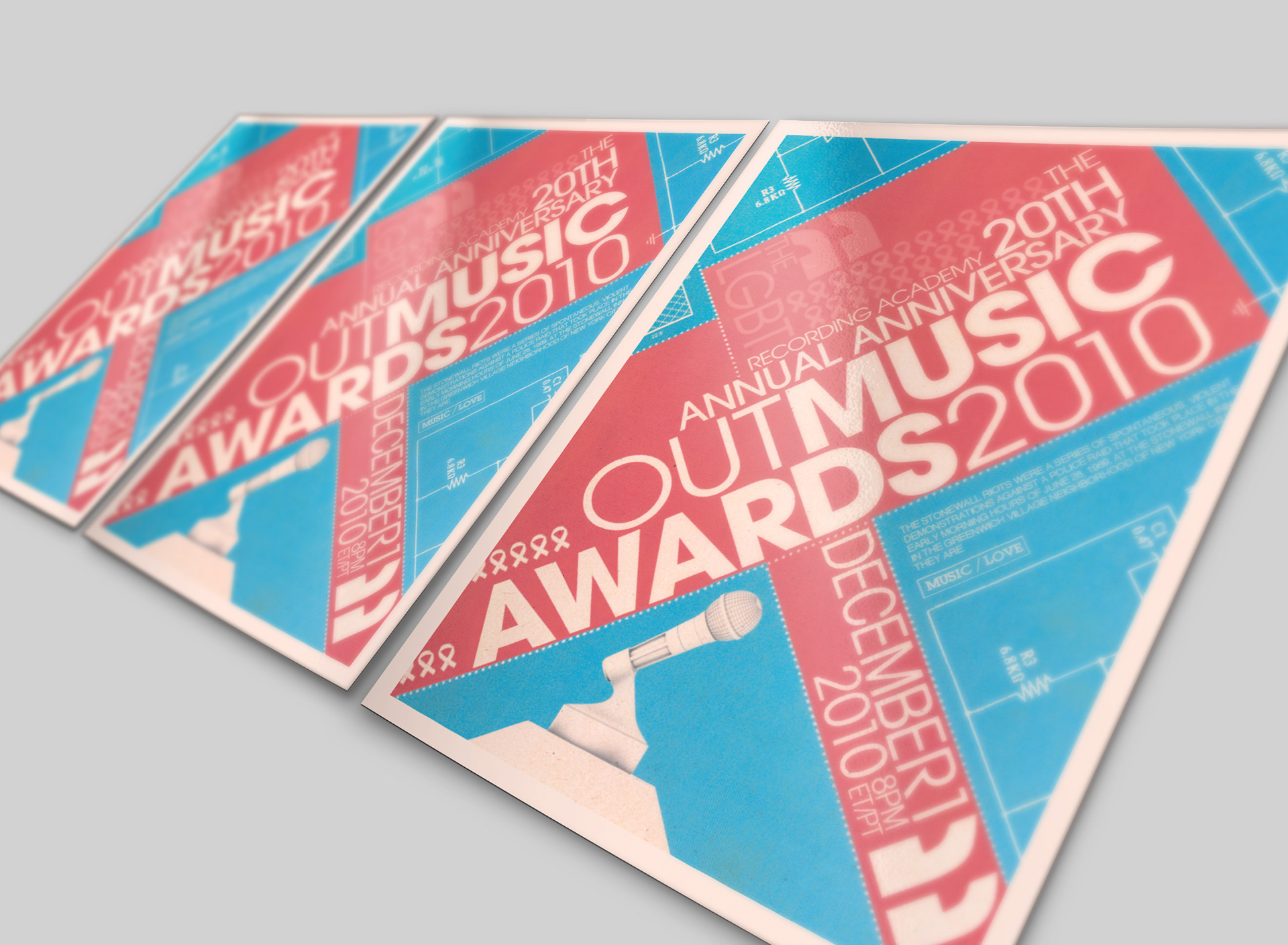 Client: OUT Music Awards
Art Director/Designer: Brandon Lori