Sprout tasked me with redesigning their corporate identity for the brands 2015 Brand Refresh. The direction was to create a graphic system that was colorful and fun for a kid but also stylish enough for a Mom.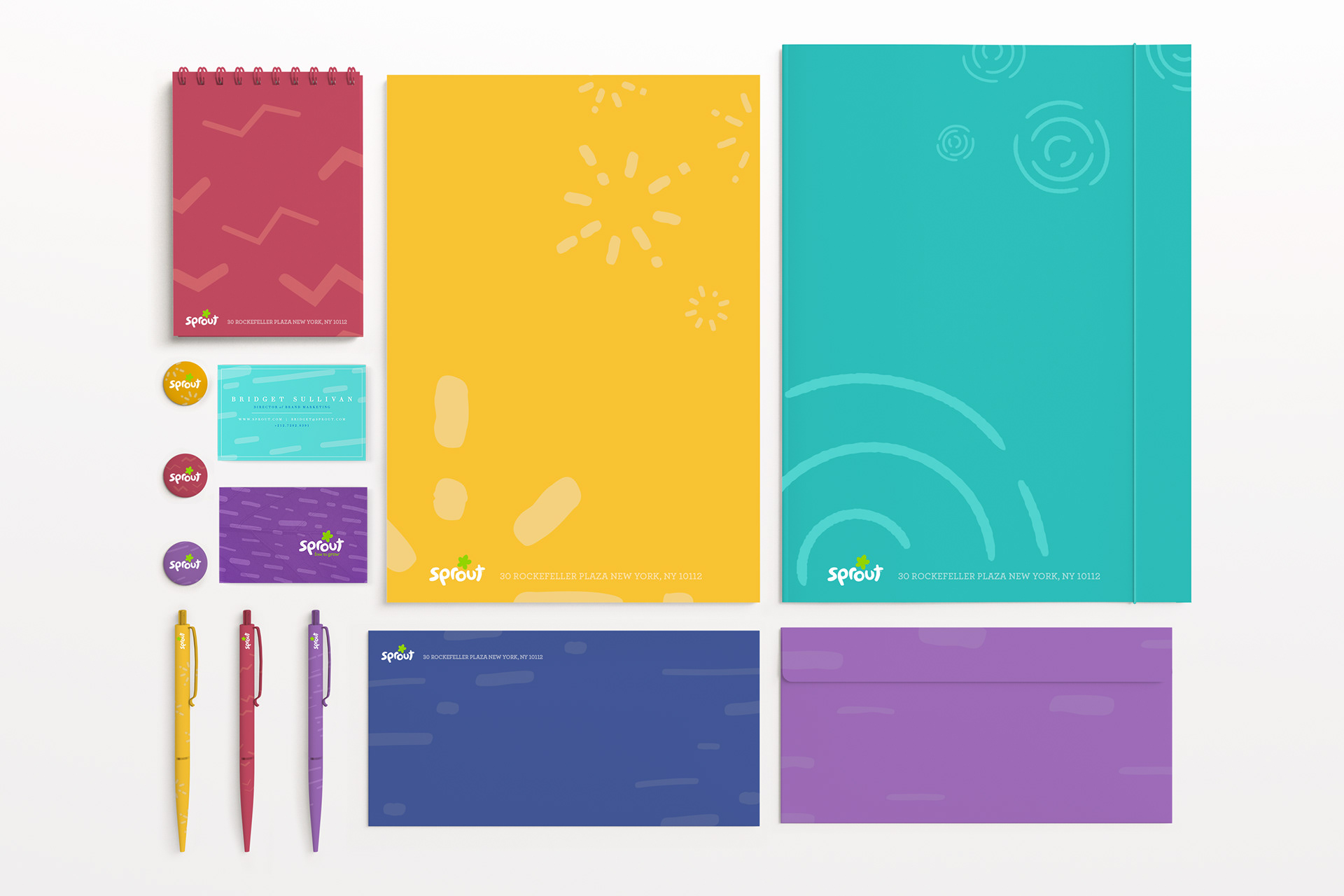 In a palette of bold and vibrant colors, I created a duotone set for each hue that utilized a more saturated color and a more muted version. In combination, a series of graphic patterns were used to mix-and-match with our color set.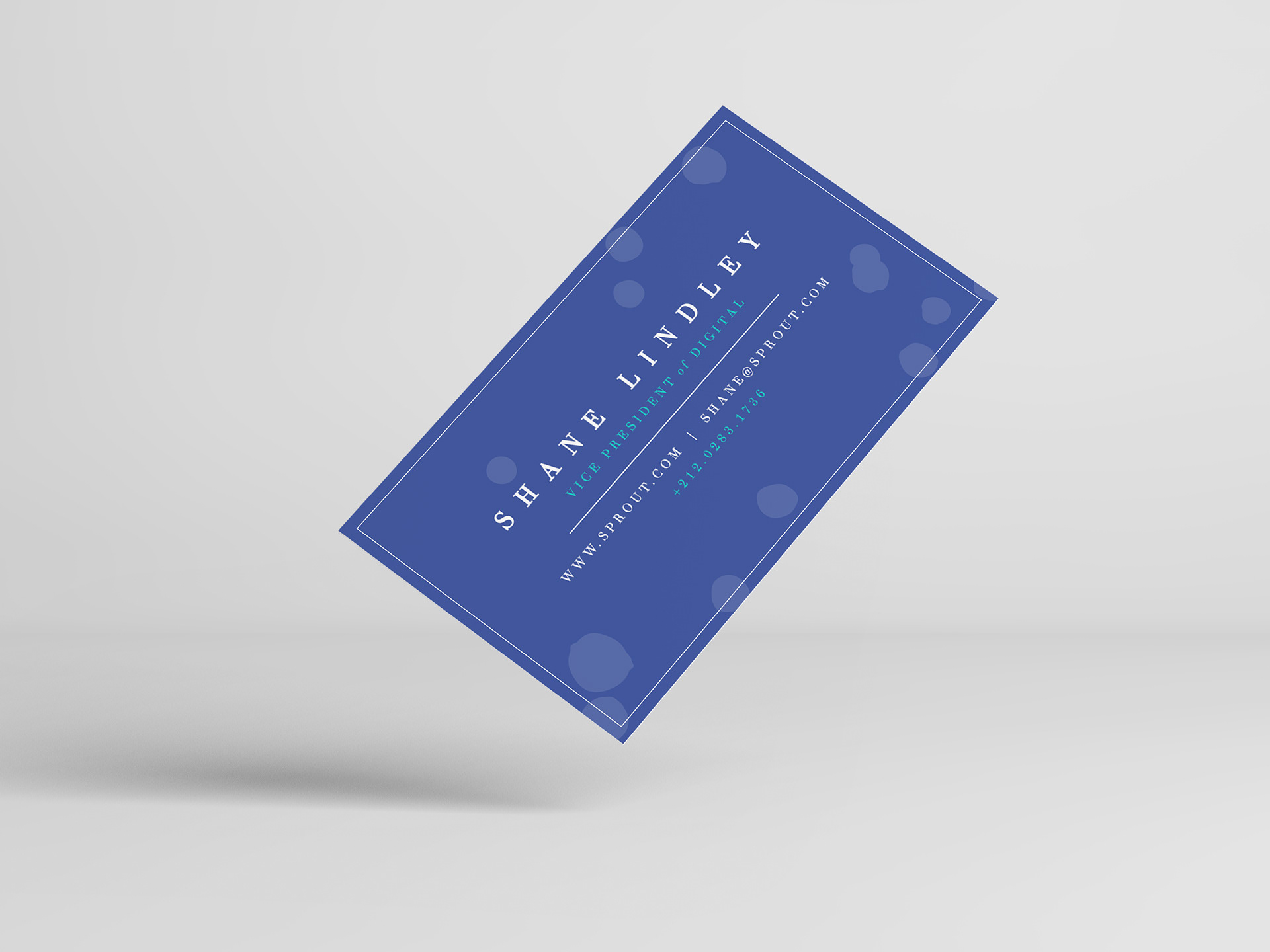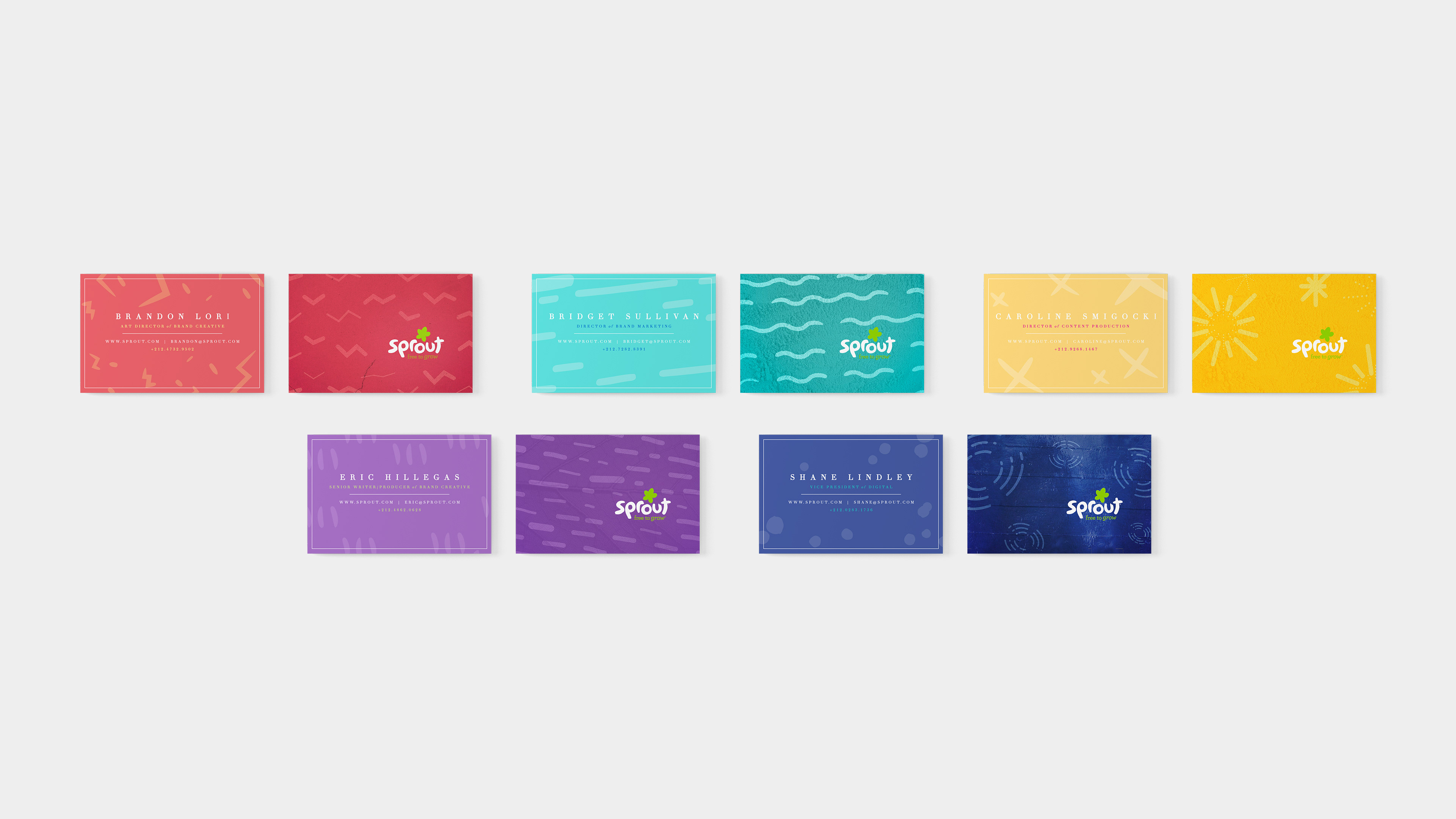 The updated corporate identity system was received well by staff and informed later updates to Sprout branding.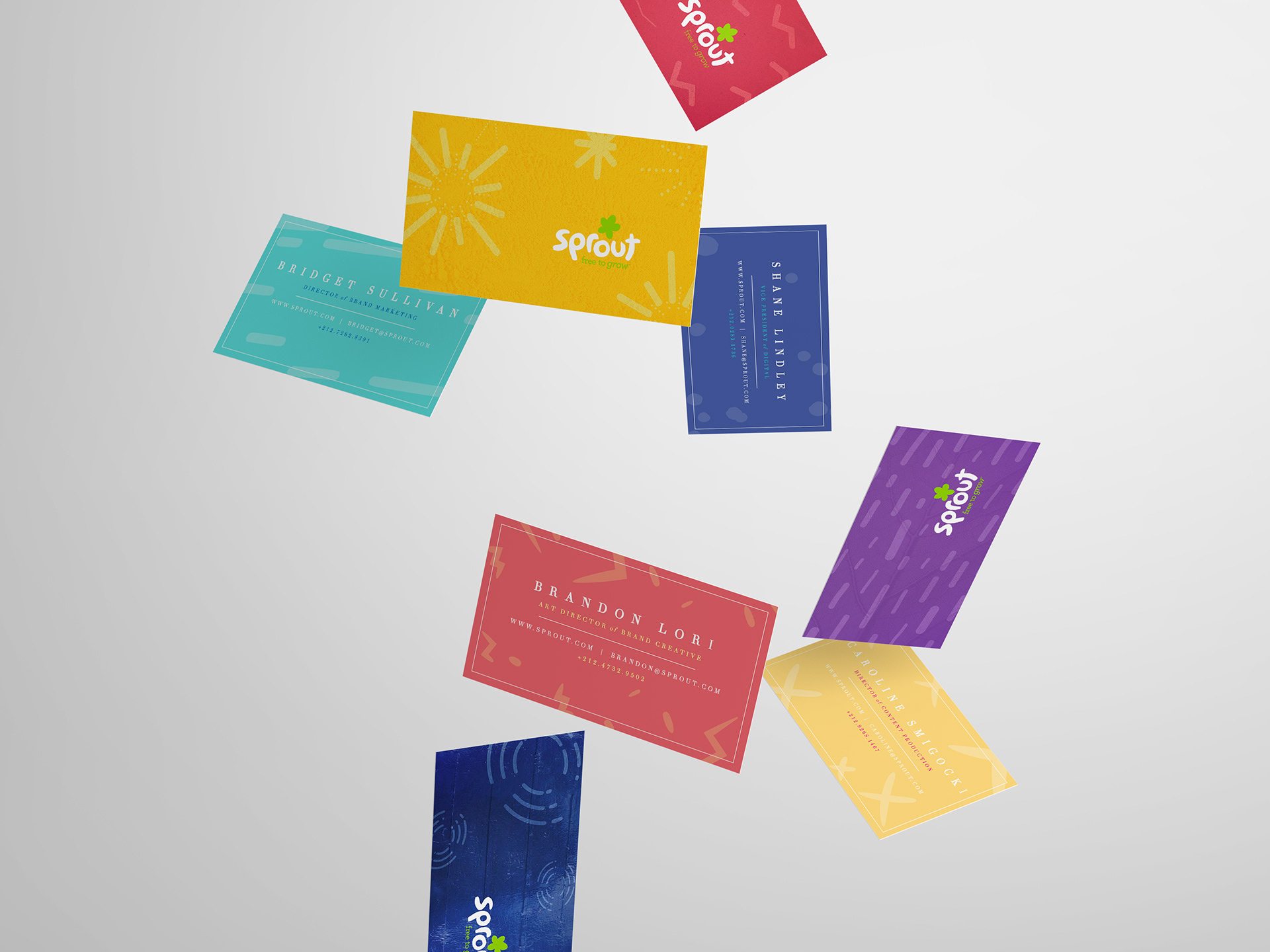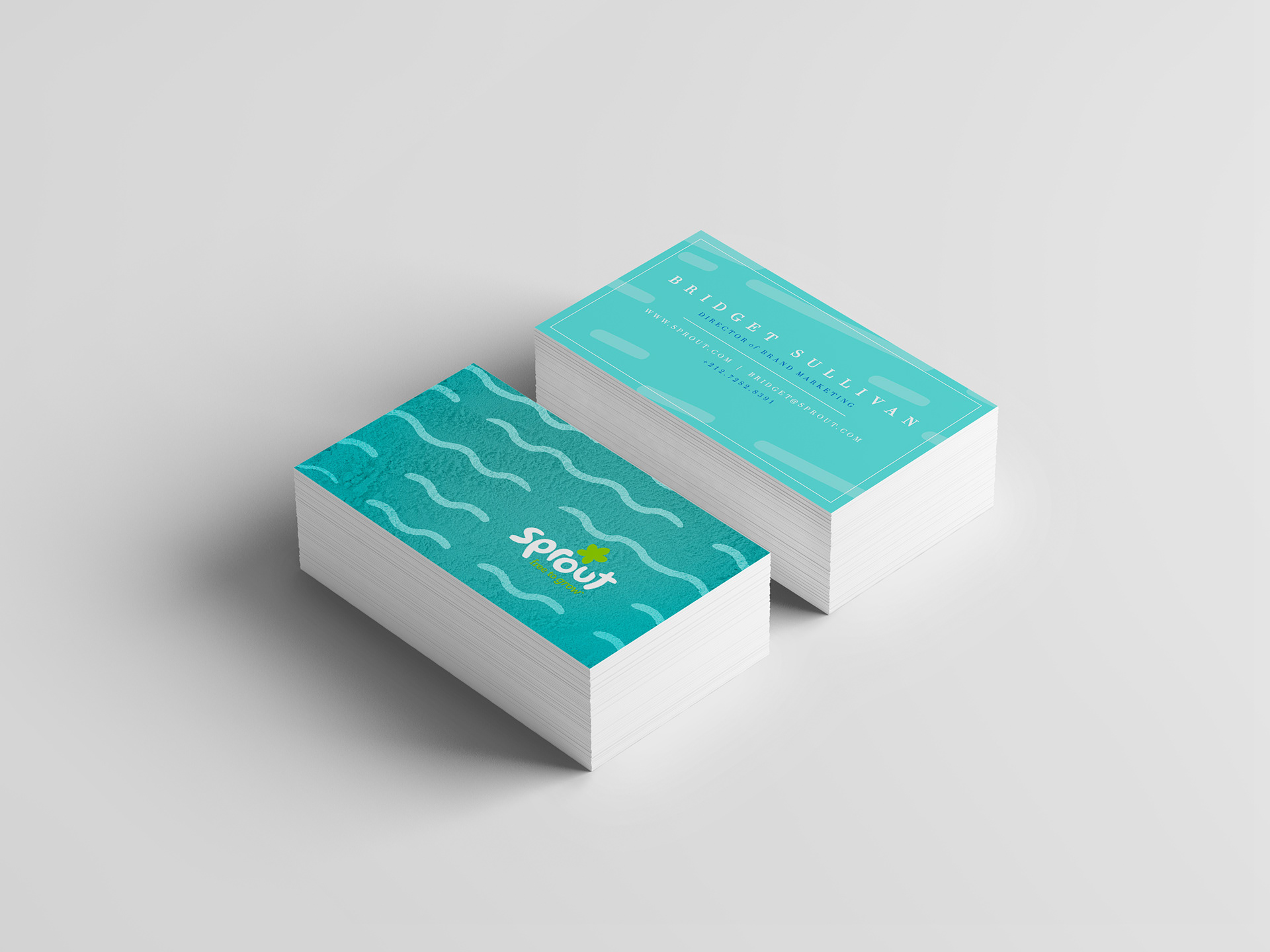 Client: Sprout
Art Director/Designer: Brandon Lori