For 10 years, I've had the awesome privilege of working with 
the smartest and most skilled people in the media, design and television entertainment industry.
For me, collaboration is one of the most rewarding aspects of the creative process and owe pieces of my success to each and every collaborator.
This page of testimonials is less about me and more about highlighting how good teams can bring out the best in each other.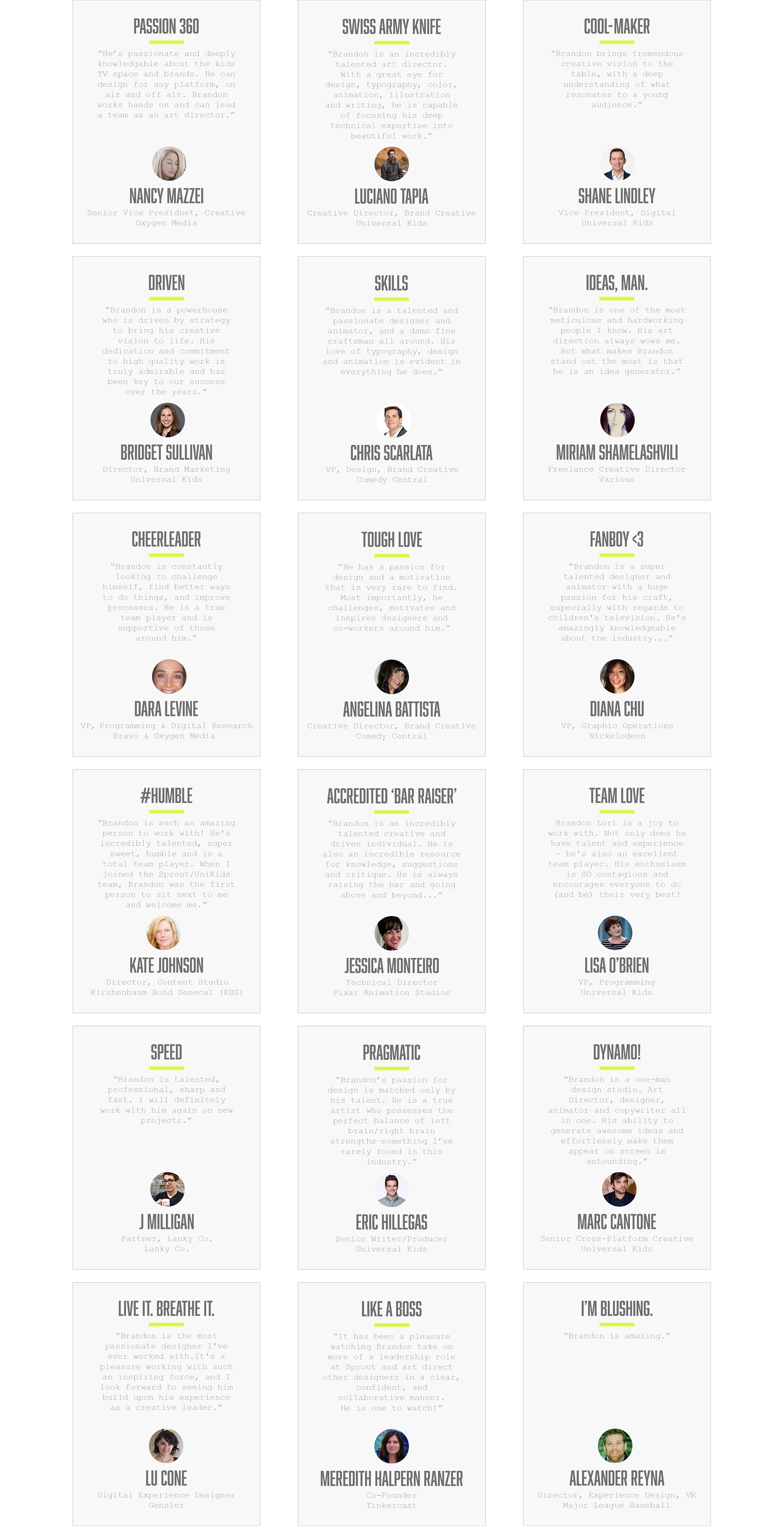 For a full list of professional recommendations, please check out my LinkedIn profile.
Written recommendations can be provided upon request here.