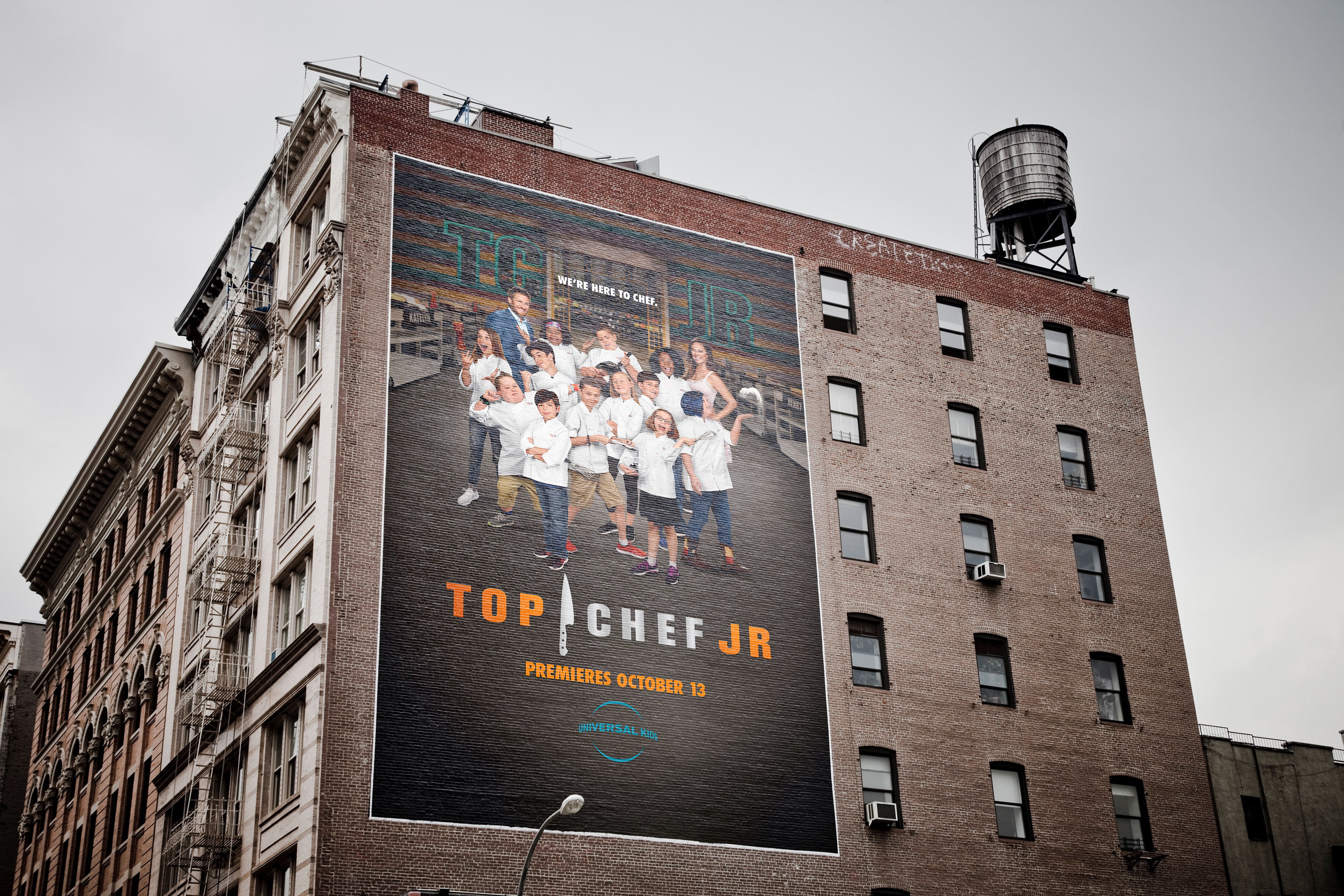 Overview
The launch of Top Chef Jr was set to become Universal Kids' most significant programming initiative since the networks fall 2017 launch. To inherit a hit title like Top Chef was a major coup for the network and the team wasted no time in putting a sound marketing strategy into play. As it turned out, high on the list of needs was Top Chef Junior branded key-art to promote the show.​​​​​​​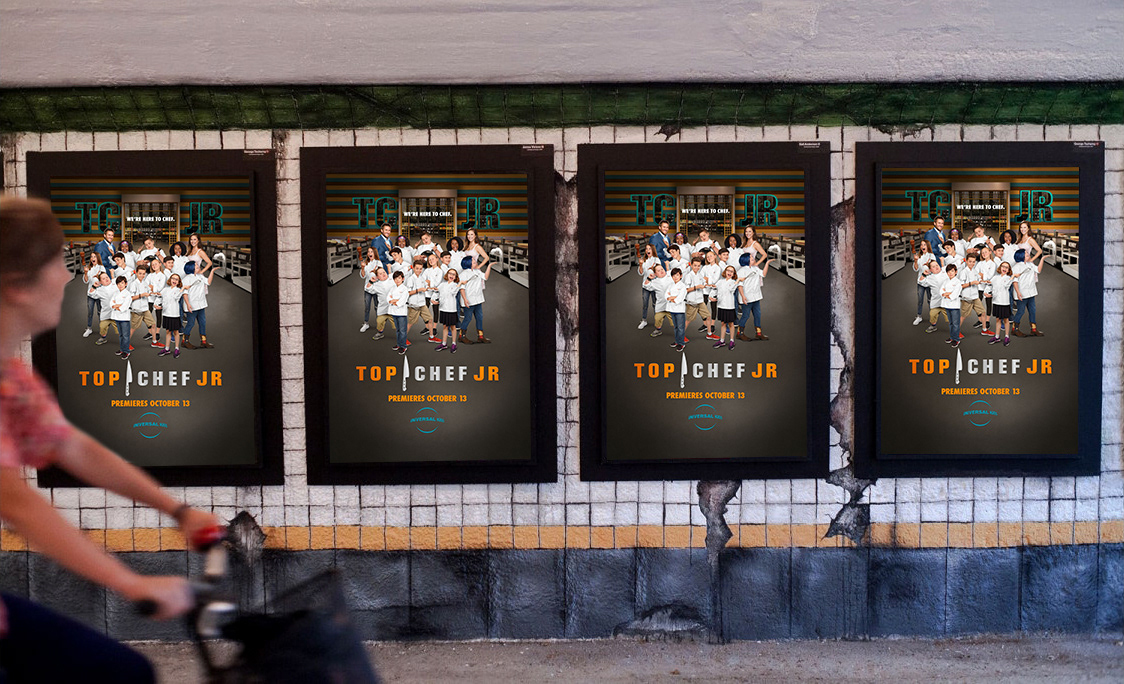 Process
The ultimate goal of the key-art for Top Chef Jr was that it appeal to both kids and families, while effectively communicating the poise and professionalism of the young and talented chefs. In sketching the original key-art concepts, I wanted to communicate the fun and light-hearted nature of the kids, but not trivialize the fact that the chefs — despite their age — are real deal chefs. 
The sketch that won out did exactly that, showing the kids suited up in their chef attire, but engaged in posing or actions that convey aspects of their personality or express some signature attribute of their cooking repertoire.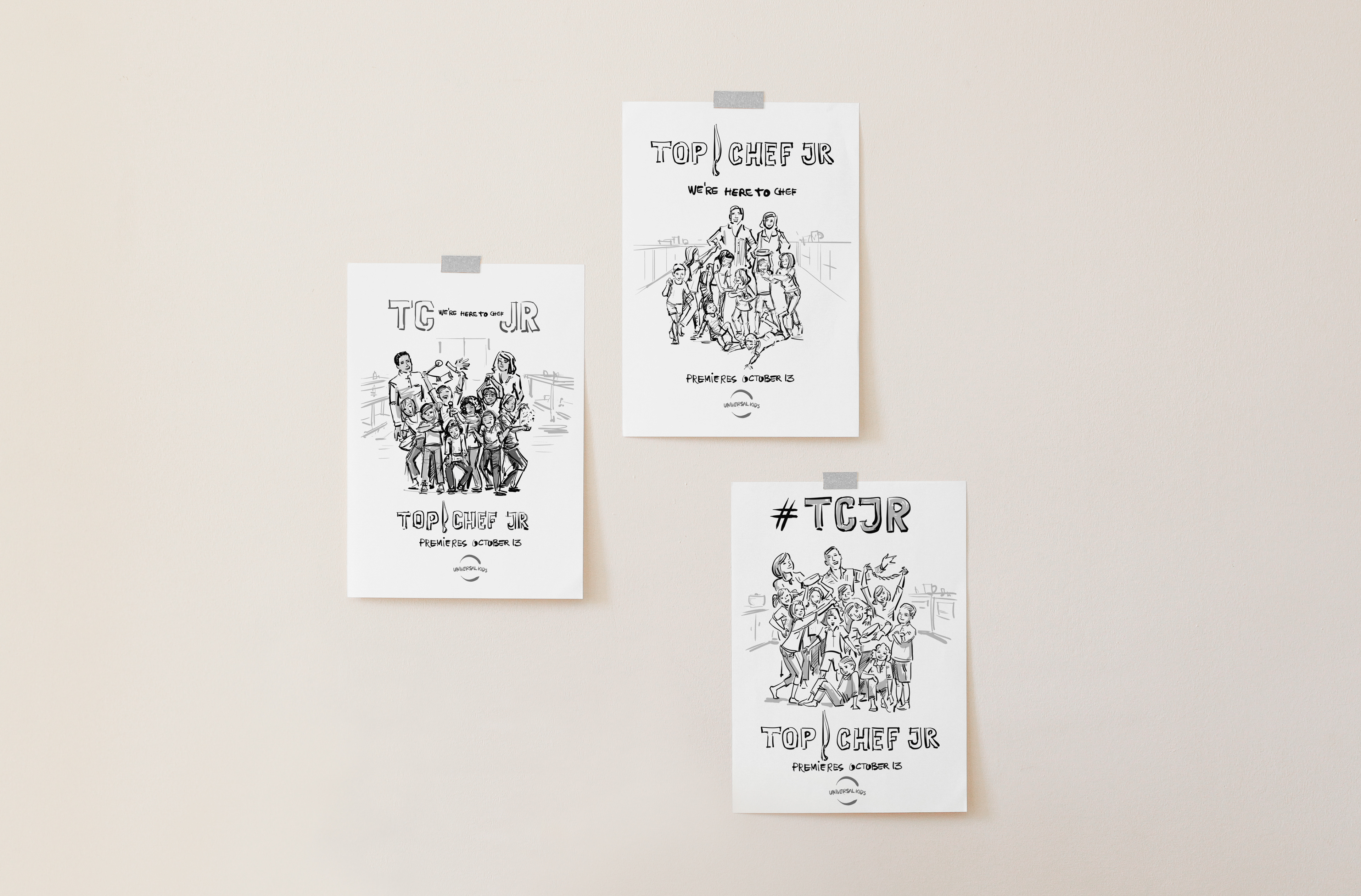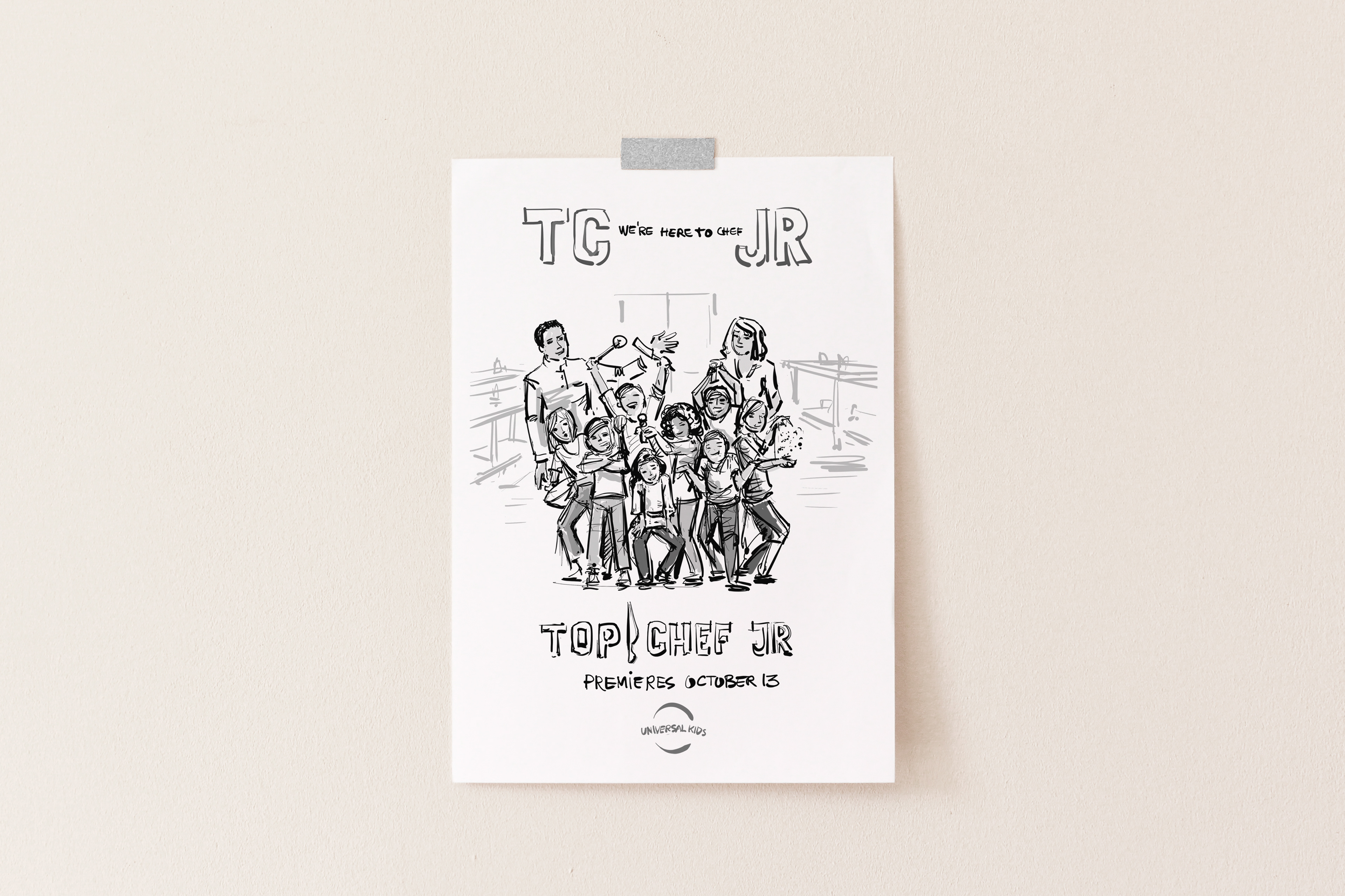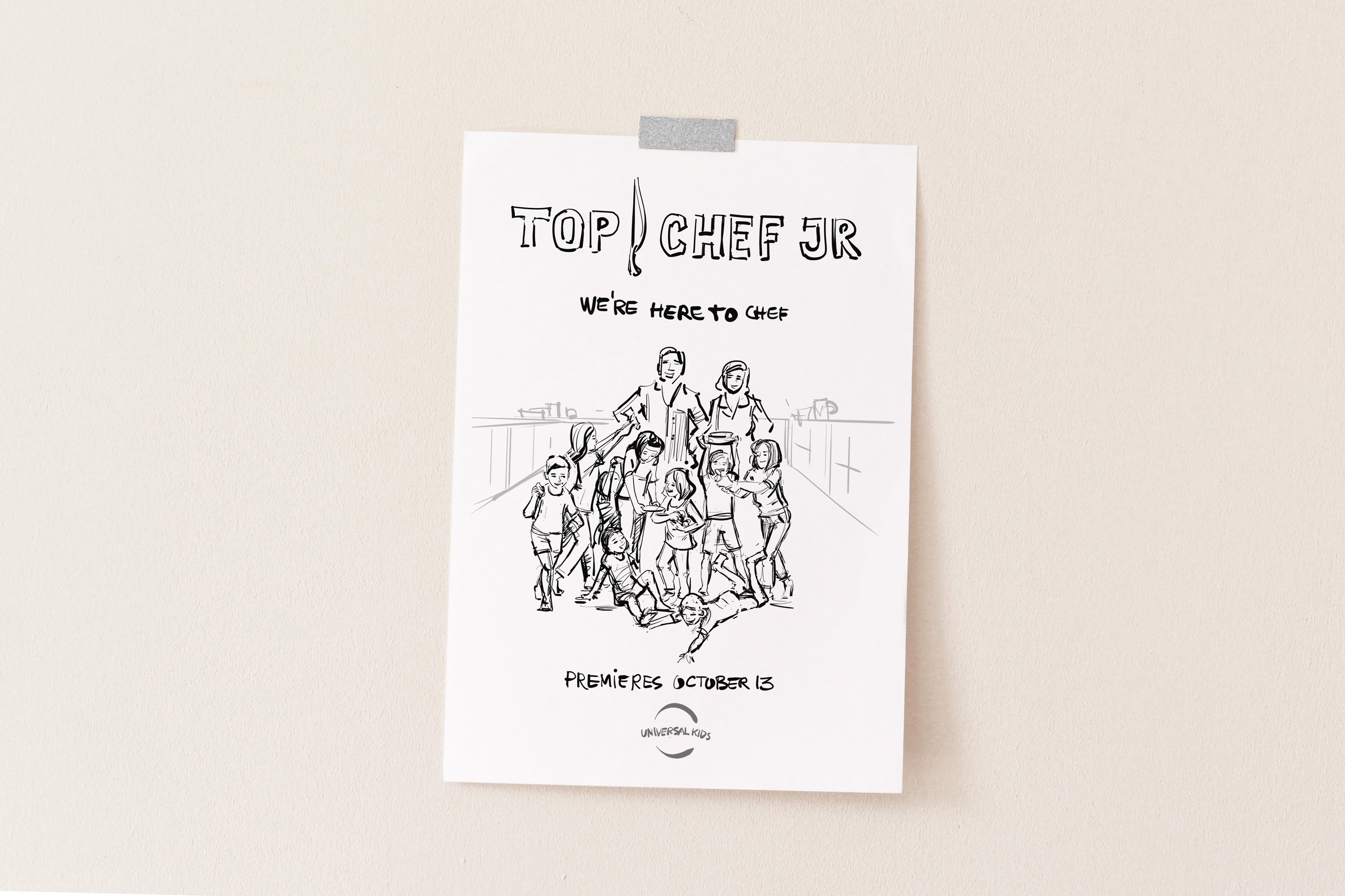 On-Air  |  Social  |  Digital  |  Print
The key-art for Top Chef Jr was seen on a variety of platforms, from major out-of-home print placements, to a number of social and digital uses across the Universal Kids brand landscape. Leading up to the premiere, buzz for the show contributed to a stellar ratings debut for the network, including earning a 2018 Daytime Emmy nomination for Outstanding Children's or Family Viewing Series.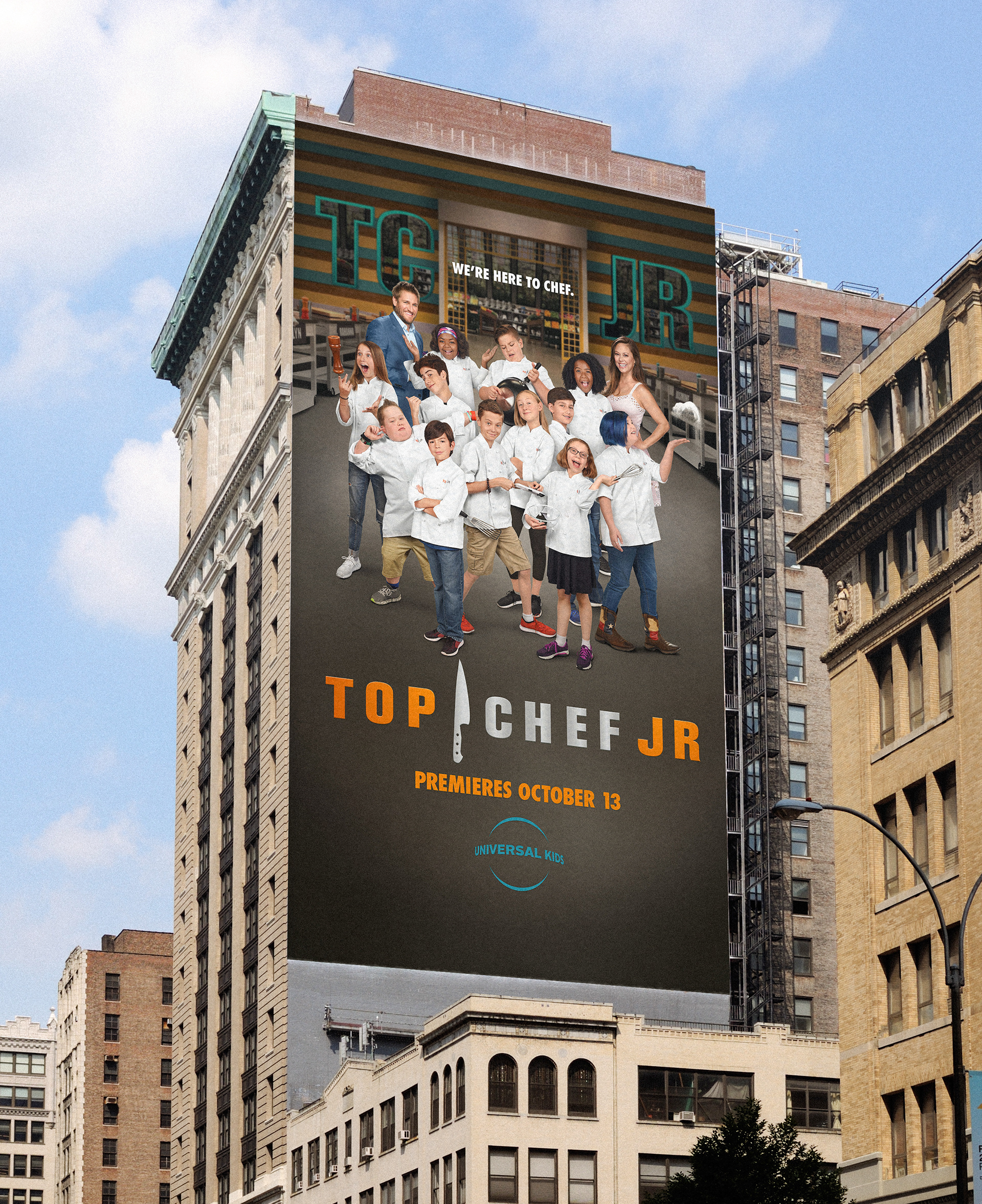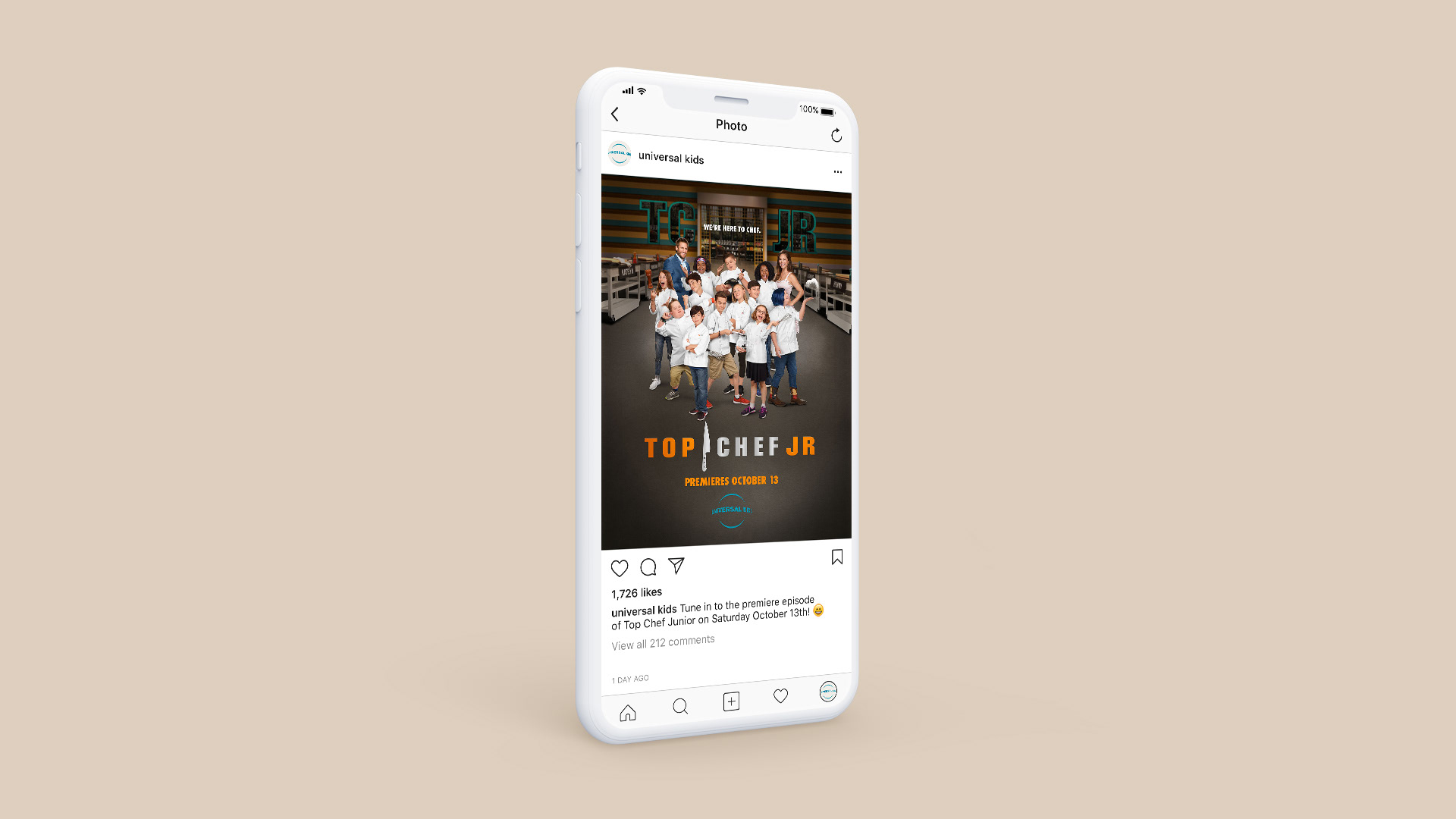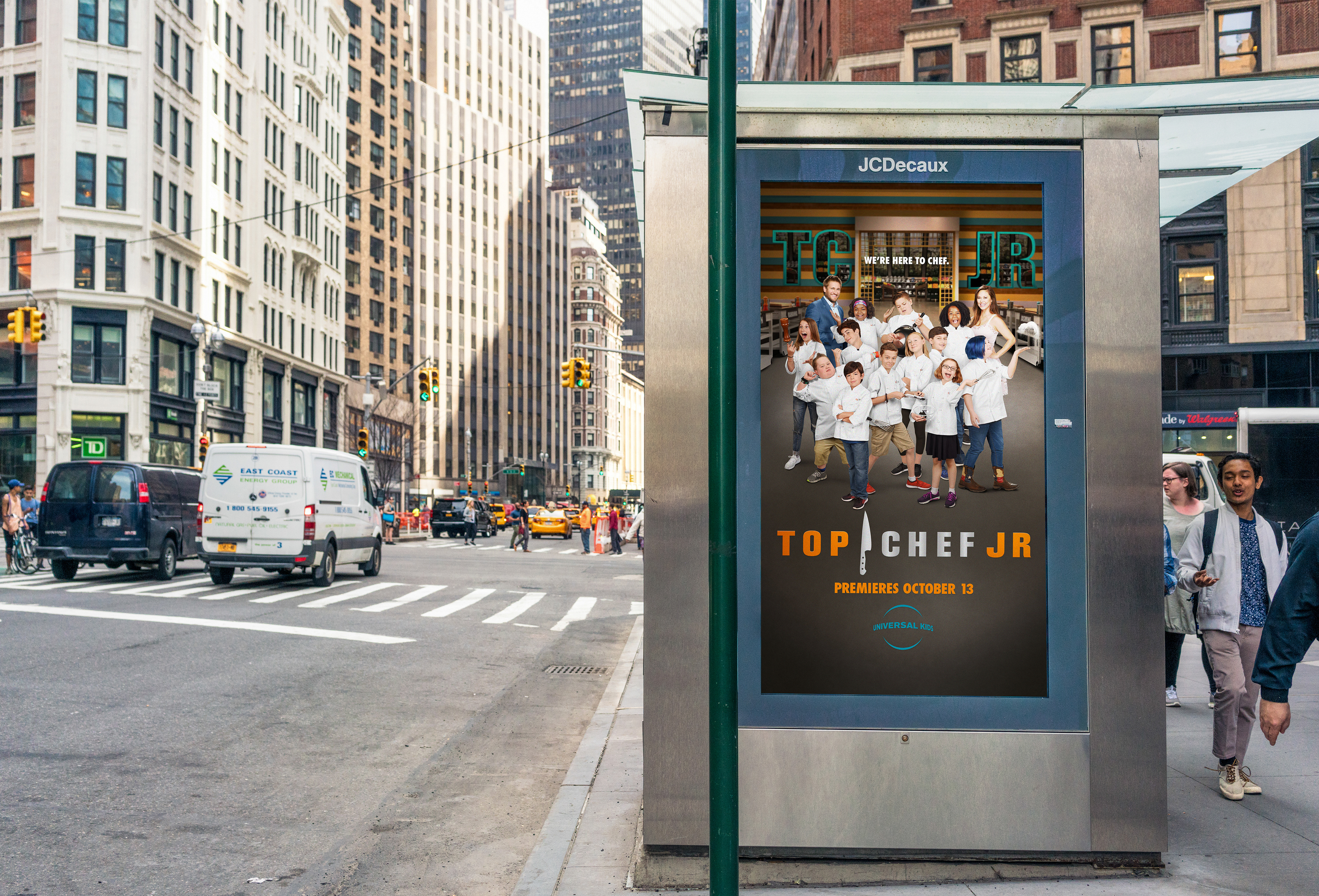 Credits
Client: Universal Kids
VP Creative: Nancy Mazzei
Creative Director: Luciano Tapia
Art Director: Brandon Lori
Photographer: Anton Floquet
Agency: Trailer Park