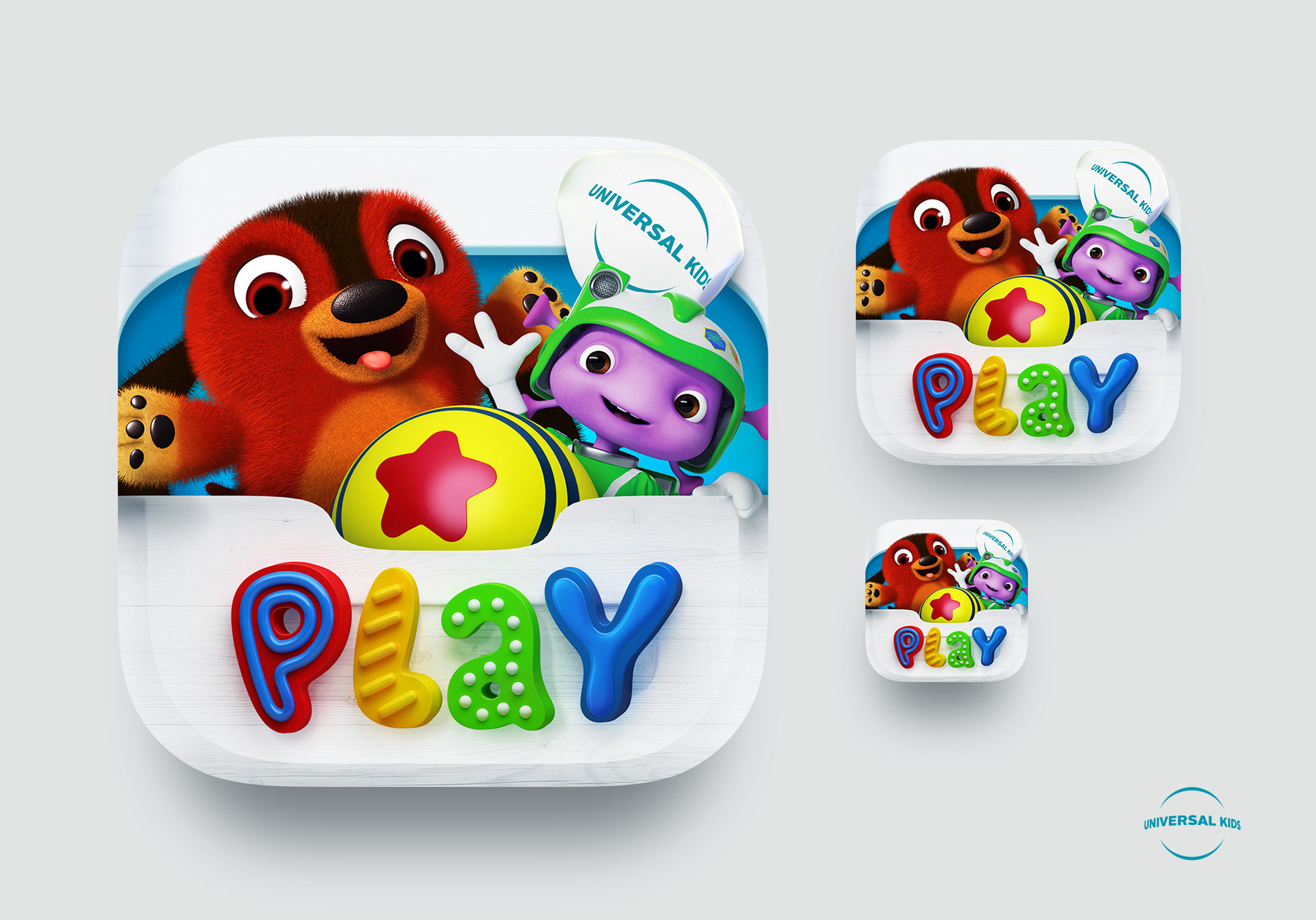 Universal Kids Play is a mobile app for the 2-4 year old preschool demo. Scheduled for release in the first quarter of 2018, the brand needed a design on a quick turnaround for submission to the Apple App Store. The only brief requirement was that it contain the Universal Kids logo in some way, shape or form.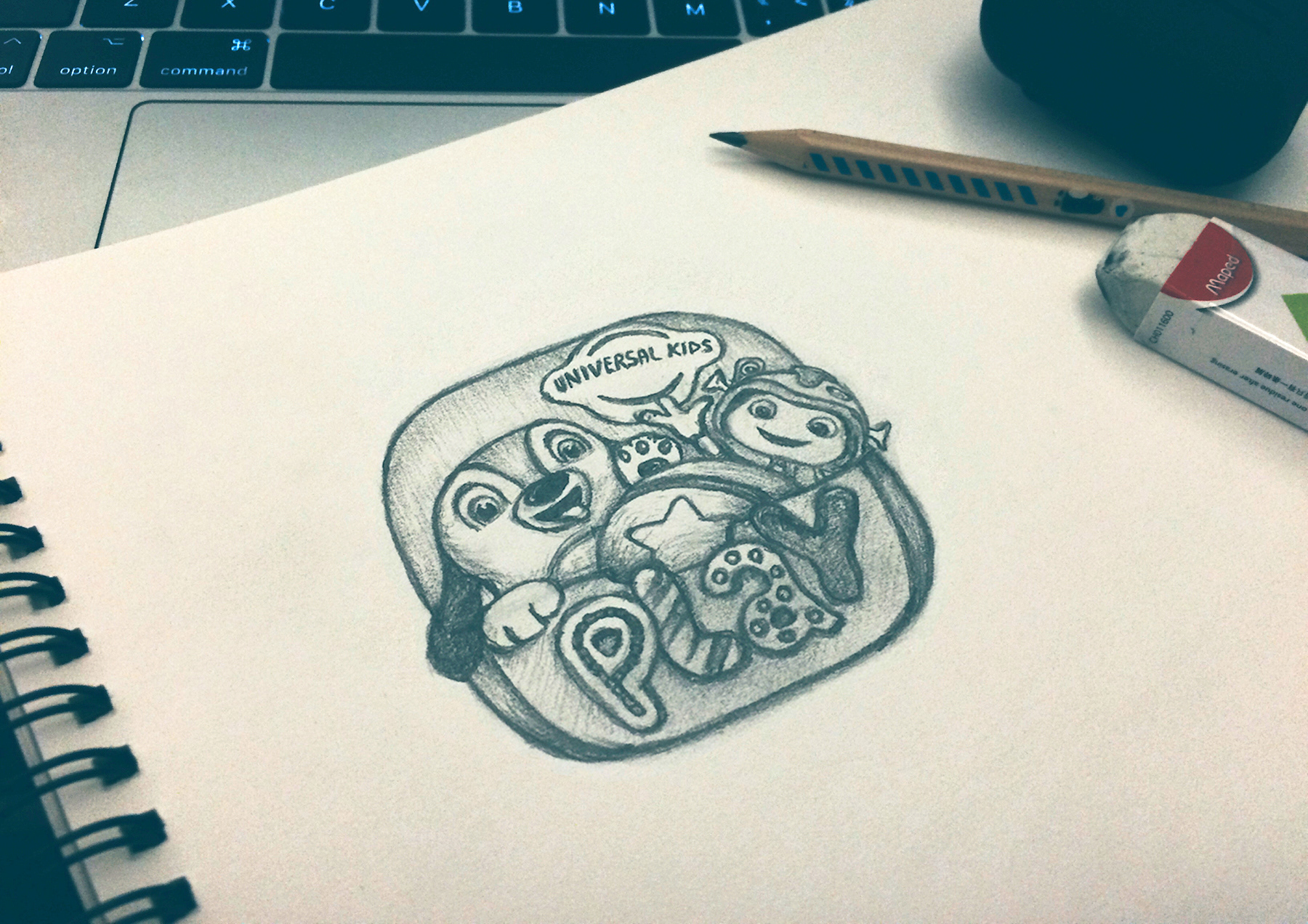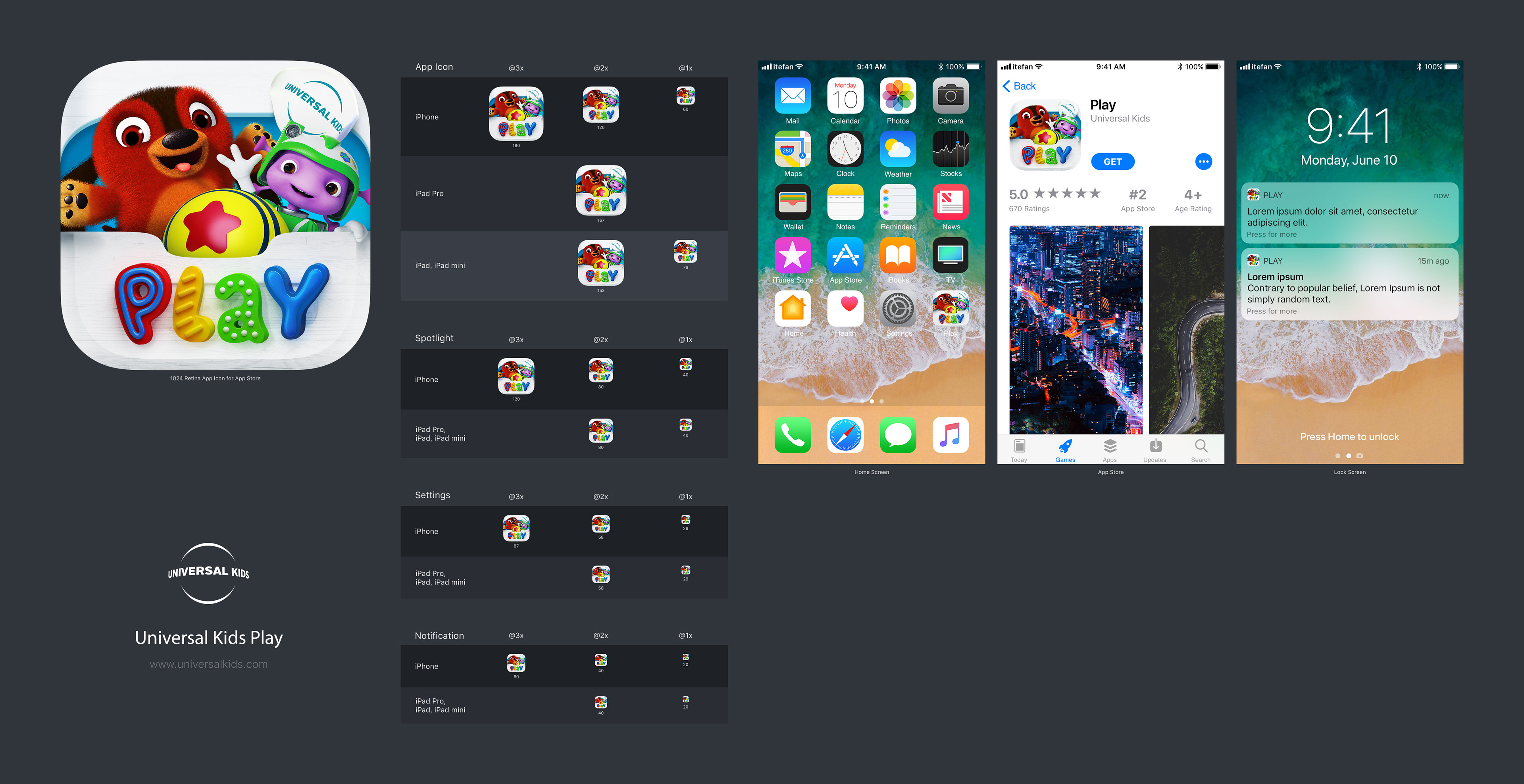 Since the app is targeted to the brands preschool audience, I pitched a variety of approaches that were character and image driven, rather than entirely logo based. Two of my favorite concepts were "Toy Box" and "Play Table," which featured depictions of the aforementioned scenes with network IP, which could be easily updated, depending on network show priorities. Both icon designs were illustrated to look dimensional, rather than flat. The overall thinking was that preschool aged kids would be more attracted to an icon design that showed the networks characters, as opposed to a corporate logo and encourage a more satisfying play experience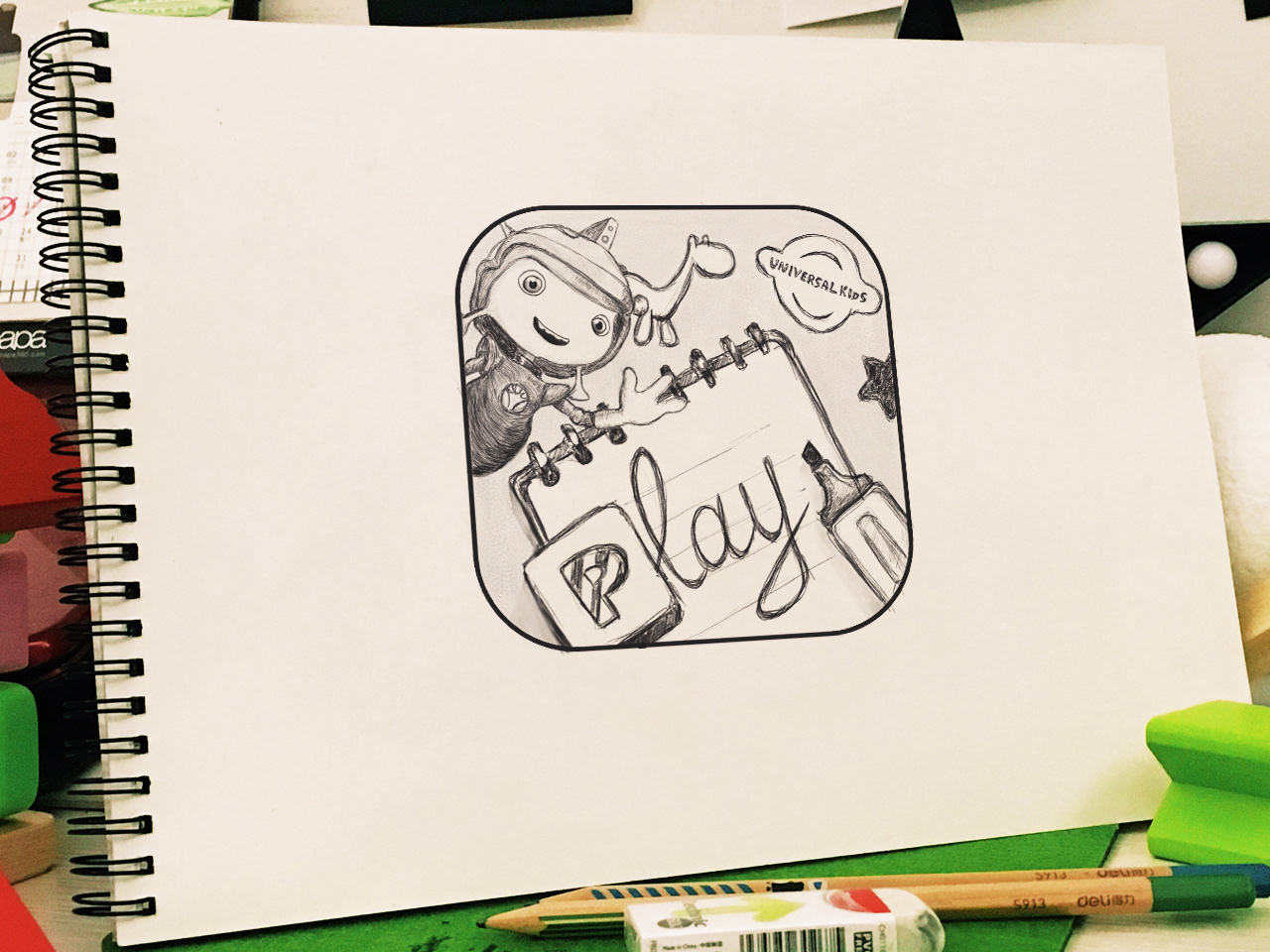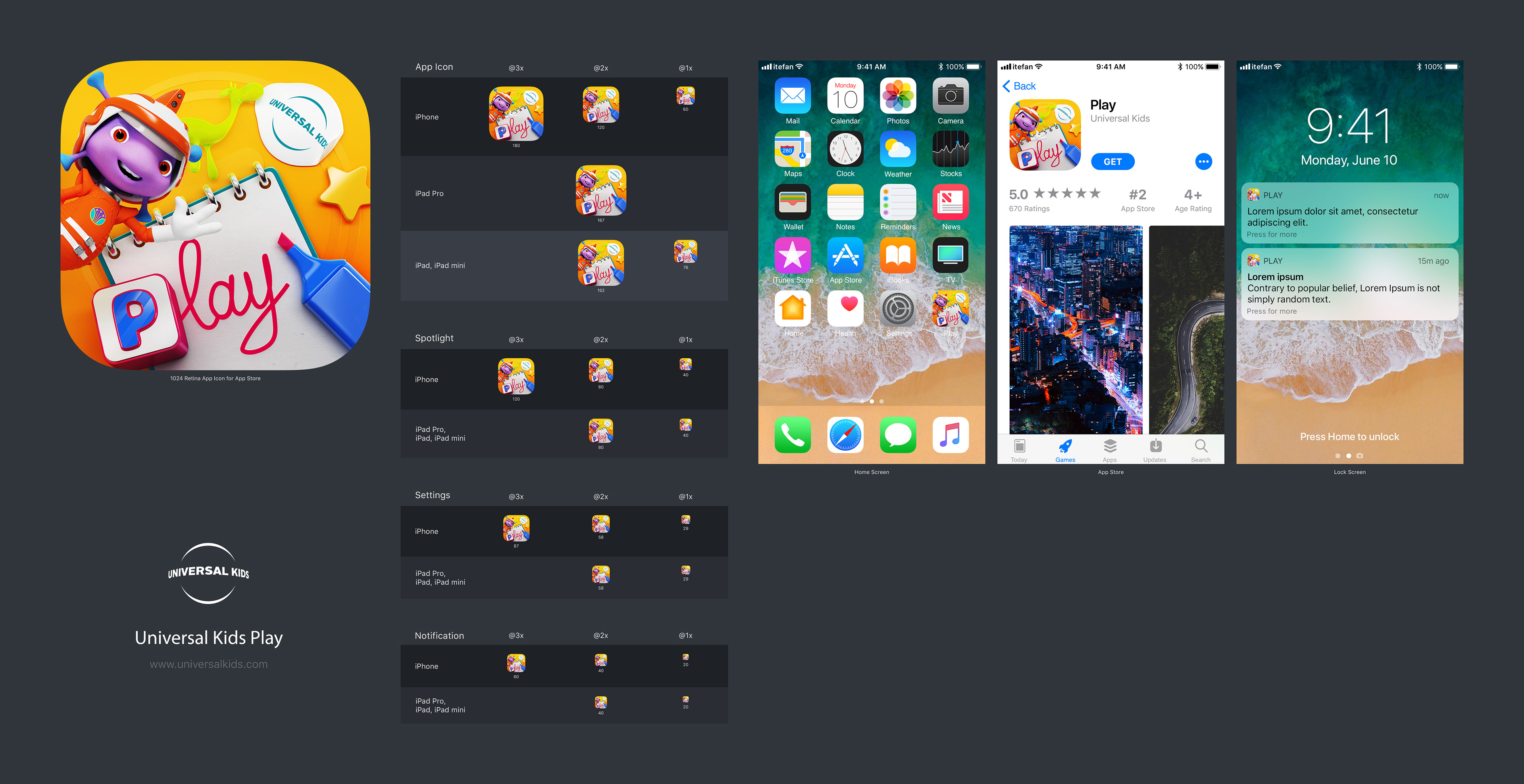 The designs went over well within the company, creating a general excitement to see brand IP featured alongside the network logo in such a fresh and playful way. The Universal Kids Play app will be released in the App Store in February 2018.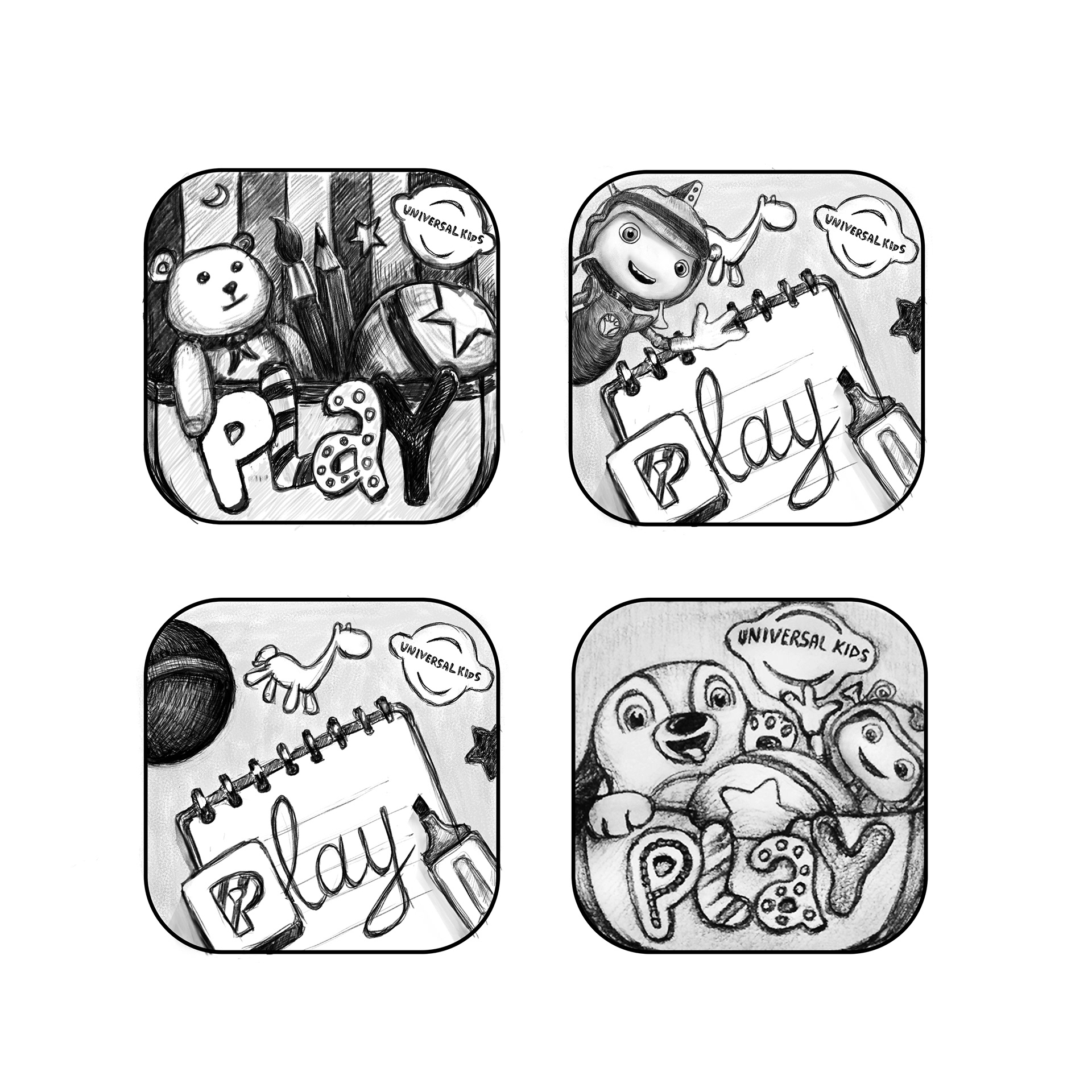 Client: Universal Kids
VP Creative: Jim Fitzgerald
Creative Director: Luciano Tapia
Art Director/Designer: Brandon Lori